Talk of famous Indian car designers and Dilip Chhabria comes to mind. The man behind DC, Tarzan the wonder car and numerous different other modifications is the most recognized automotive designer of India and is quite famous around the world. Of lately, many of DC's designs have gone way too south to be likeable but their interior revamp business has been going on full speed. Today, Let's take a look at 10 SUV modified by DC that range from beautiful to …let's say unpleasant – in terms of looks.
Toyota Fortuner
The last generation Toyota Fortuner was quite a looker, which was one of the factors why it was such a hit. However, the one you see above has been modified by DC Design and we are at loss of words. With its massive gaping front grille, this redesigned Fortuner looks extremely odd. Maybe some may have a taste such designs but we could not find any such person in general. The DC designed Lounge for the Fortuner is, however, a big relief as it turns the interiors into a comfortable place.
Renault Duster
The Renault Duster is the car that brought the manufacturer onto the right track in India. DC has waved its wand over the Duster too and thankfully, it turned out to be better than other examples done by the company. The front fascia has been made to look more modern and muscular. A sleek front grille along with slim LED headlights look quite good and a far cry from the large sized lamps on the stock Duster. The tweaked front bumper incorporates a set of auxiliary lights and fog lamps.
Mahindra XUV500
The Mahindra XUV500 is the best selling SUV of its segment. It looks very good and has a towering street presence, factors which also have a positive impact on its sales. DC Design took a more sober approach while modifying this one and it looks pretty nice and subtle. The more aggressive notched front grille and bumper with its tall and wide air dam come together to give it a refreshed look. The XUV500 is another tasteful SUV redesigned by DC.
Mahindra Thar
Sacrilege, for die-hard Mahindra Thar fans. Valiant attempt is the best we can say about it. Maybe it would be a great piece of art in the eyes of the owner who commissioned this, but as automobile enthusiasts, we find it way too outlandish to even look at twice. It's  called 'The Urban Mod' by DC and is something we are not looking forward to meet in person. Almost every single panel has been replaced and it gets a yellow paint job with silver detailing.
Ford EcoSport
Another good looking mod design to come out of the DC studios, this Ford EcoSport has been done quite tastefully. The Ecosport now gets a matte black-grey paint finish, sleek grille, LED headlights and a redesigned bumper. The reworked bumper features a large air dam and is flanked by a twin-pod lighting setup on either sides.
Maruti Gypsy
This Gypsy modified by DC Design was used in the hit movie Dilwale Dulhaniya Le Jayenge. Currently, it is put on display as a showpiece at the Heritage Car Museum near Gurgaon. It featured a black-interior dashboard from the Maruti 1000. The exterior design of the Gypsy also gets a few bits and bobs from the 1000 as well. This Gypsy is for many Indians a timeless classic.
image via clicktouring
Porsche Cayenne Turbo
The Porsche Cayenne Turbo, at one time, was the most powerful SUV money could buy. It is credited with being the first of its kind, of what today is known as performance SUV. The Cayenne, however, was never a looker and in a bid to make it look better, DC has created this odd looking mod job. The big Porsche sports a new front end with a large mesh grille, weird new headlights and tail lamps. The rear doors have been removed and the silver inserts at the back look out of place.
Maruti Vitara Brezza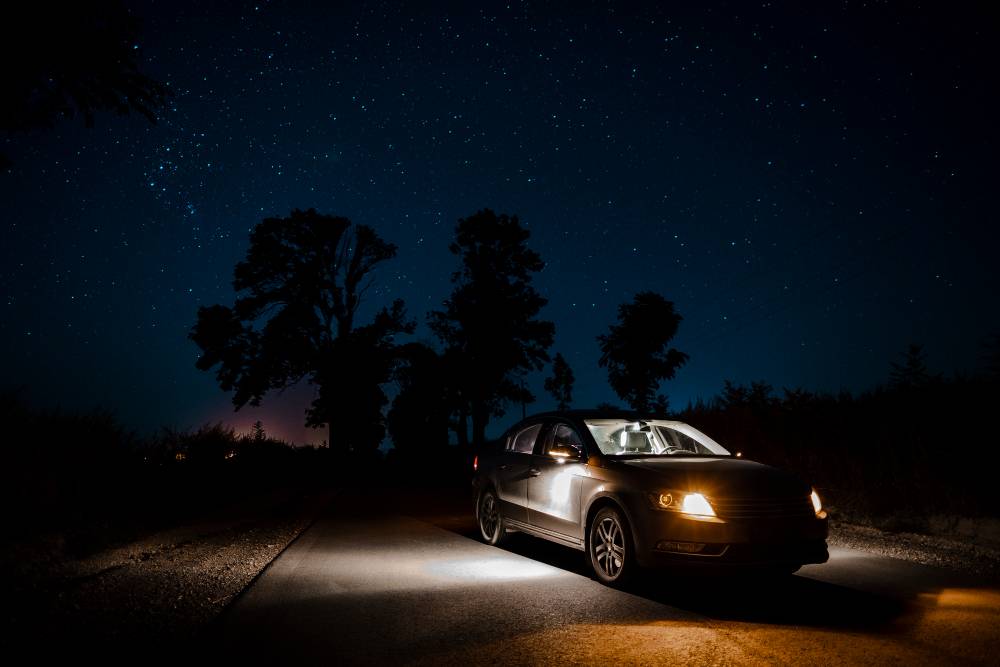 The Maruti Vitara Brezza is the best selling sub 4-meter SUV in India, outselling its rivals by more than three times. DC Design have pored their magic sauce over the Brezza too and the end result is quite good looking. It features new front and rear bumpers, a new grille, LED indicators and large air vents up front. The Vitara Brezza now looks more aggressive and the bold makeover is something that matches its personality.
Toyota Land Cruiser
The Toyota Land Cruiser is an iconic SUV known around the world for its off road prowess. This old Toyota Land Cruiser done by DC Design though is not what we can say as beautiful or even wild. It gets multiple plastic cladding and inserts bolted to the body. The headlamps, grille and most of the body panels have been replaced to create a strange silhouette. The rims do not seem to go with it, either.
Tata Sierra
The Tata Sierra was one of the first SUVs to be launched in India and enjoys a cult status now. But this avatar of the Sierra is something we can't think what to make of. There is a different Sierra that looks quite gorgeous – the Sierra Karma – but this is not it. Here, it has small headlights, large round fog lights, crossed out square grille, redesigned bonnet and flared wheel arches, which do not go very well with its personality. Looks like a mistake, almost.