Dilip Chhabria or DC as he's more popularly known is probably the best vehicle designer to have made it from India. Chhabria's design house, DC Designs, is known for modifying the exteriors and interiors of cars on sale in India to give them a swanky new look. Here is a look at 10 SUVs modified by DC Design. Unlike the examples of the interiors of modified vehicles we featured earlier, DC Design may need quite a few umpires to judge the styling of these modified SUVs.
Toyota Fortuner
The SUV you see in the image above is a heavily modified previous-gen Toyota Fortuner by DC Design. With its massive gaping front grille, this redesigned Fortuner looks extremely odd. The DC-tweaked redesign is maybe a step too far in the wrong direction considering how inoffensive the previous Fortuner's design was.
Renault Duster
The Renault Duster is one of the French carmaker's best-selling SUVs and is a well-known sight on Indian roads. DC too took the scalpel to the front end of the Duster returning with a front design that looks modern and muscular. The sleek front grille looks brilliant and houses the slim LED headlamps. The slightly tweaked front bumper also plays host to a set of auxiliary lights and fog lamps. This is one redesign that we can totally get behind.
Mahindra XUV500
The Mahindra XUV500 is one of the better-looking SUVs in the Indian market today. DC Design's version elevates the design of the XUV500 by a notch with a more aggressive front grille and bumper with its tall and wide air dam. The XUV500 is another tasteful SUV redesigned by DC.
Mahindra Thar

If you feel the need to pinch yourself after seeing this and reading the Mahindra Thar nametag, then do so as this is very real. Dubbed 'The Urban Mod', the DC tweaked Thar is almost totally unrecognisable and is not something we find ourselves drawn to. Do You?
Ford EcoSport
The launch of the pre-facelift Ford EcoSport started the whole compact SUV craze in India. DC's redesigned EcoSport gets a sleek grille, LED headlights and a redesigned bumper. The EcoSport's reworked bumper features a large air dam and is flanked on either side by a twin-pod lighting setup.
Maruti Gypsy
This DC-modified Gypsy was used in the hit movie Dilwale Dulhaniya Le Jayenge and is currently showcased at the Heritage Car Museum near Gurgaon. The modified Gypsy is what bought DC's name into the limelight in India. The DC-tweaked Gypsy featured a black-interior dashboard from the Maruti 1000, which later evolved into the Esteem, sedan. The exterior design of the Gypsy also gets a few bits and bobs from the 1000 as well. This Gypsy is for many Indians a timeless classic.
image via clicktouring
Porsche Cayenne Turbo
The Porsche Cayenne is not what you would call the best-looking SUV around, and many people who know their Porsches claim it is a raised and extended 911 on stilts. However, DC's take on the large SUV from Porsche just makes you want to turn away and look elsewhere. DC has given the Porsche a new front end with a large mesh grille, new headlights and taillamps and has removed the rear doors. This is one DC mod that we definitely do not recommend.
Maruti Vitara Brezza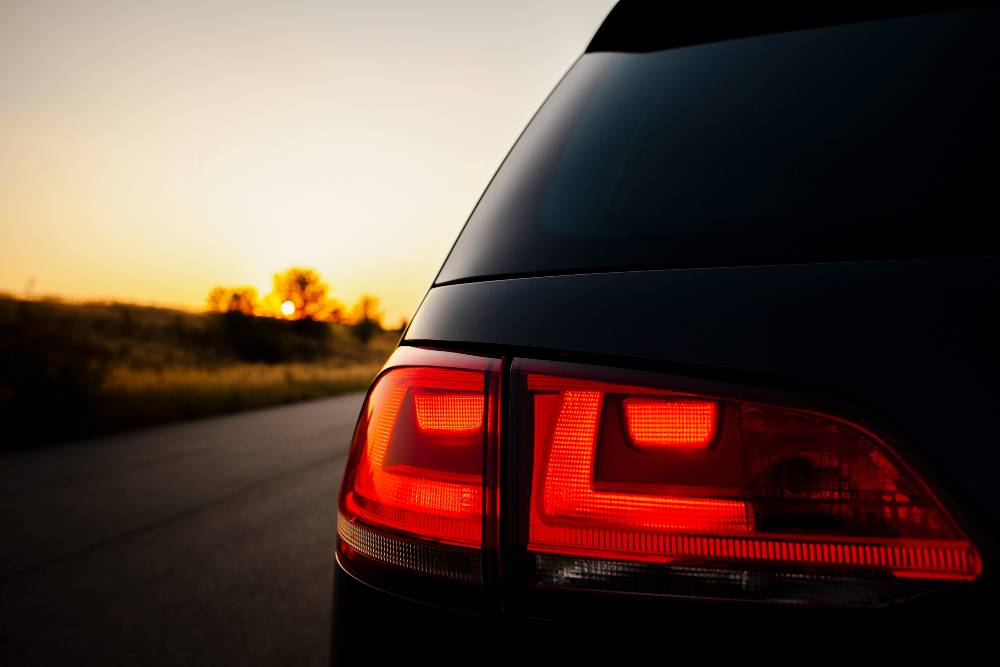 The Maruti Vitara Brezza is the most popular compact SUV in India and it comes as no surprise that DC Design has gone ahead and played around with it. The Brezza tweaked by DC features new front and rear bumpers, a new grille, LED indicators and large air vents up front. The DC-modded Maruti Suzuki Vitara Brezza has been given a bold makeover and its aggressiveness is something we approve of.
Toyota Land Cruiser
DC design's take on an old Toyota Land Cruiser is in a word, eccentric. With multiple plastic add-ons and inserts bolted to the body and more modern headlamps, the DC looks different from every other Land Cruiser on the planet. While we don't know what exactly to make of it, one has to admit that it is a rather unique take on Toyota's legendary off-roader.
Tata Sierra
The Tata Sierra was a handsome brute of an SUV with its boxy three-door design. Unfortunately, DC's styling scalpel went to work on the SUV's boxy and butch design, resulting in the front end looking decidedly odd. With its small headlights, large round fog lights, crossed out square grille, redesigned bonnet and flared wheel arches, the DC Sierra is not something we would approve of especially with those god-awful faux air scoops.