It's 2017, and there's no dearth of high-end motorcycles sold in India. From Harleys to Ducatis, Triumphs to MV Agustas, almost every big superbike maker now sells in India. Thanks to decent salaries and the easy availability of superbike loans, a lot of riders are opting for high-end motorcycles. But riding such 'big' bikes come with a fair share of risks. Here are 10 of them.
Most big bikes not comfortable for everyday use
Even cruisers with massive torque and relaxed riding positions aren't very comfortable for everyday use in India. The puny Activa is generally what you need to be on if comfort is your priority on city streets. Big bikes get very hot in traffic, and our weather doesn't help one bit. With low traffic speeds and crowded conditions, most big bikes are generally a pain to ride in the city, except perhaps in the off peak hours.
You have the money, but do you have the skill?
Like we said before, buying a big bike is easier than ever. However, riding them safely is something that will not come naturally to 95 % of the riders. You need to hit the track school to hone your skills and stay safe on a big bike. And of course, you need patience and experience too. Jumping off a 150 cc bike to a 600 cc bike is not something that's safe. But most riders don't realize this until it's too late.
Indian roads are doubly dangerous
With so much power, and just two wheels to handle it all, high-capacity motorcycles are inherently more dangerous than a small capacity motorcycle with limited acceleration and speed. This, despite them having a lot of electronic nannies such as traction control, riding modes and ABS to keep things in control. To even comfortably get into sixth gear on the big bikes, you generally need to be doing upwards of 80 Kph. And that kind of speed on two wheels is generally above the speed limit in India. Now, if you're doing 120 Kph on a village road, and crash because a dog decided to eye the bitch across the street, only you are to blame.
And even if it's not your fault, you'll be the one who's always blamed
With so many stupid and ill-equipped bikers buying big bikes just because daddy happened to have a lot of money lying around, the general public in India feels that people riding big bikes are rash. And riders doing triple digit speeds on almost every other road and scaring the locals with loud exhaust aren't helping matters. So, when you wipe out, don't expect much sympathy. Don't be surprised if you're blamed even if the village idiot decides to do a u-turn on a blind corner, and you end up biting the dust.
And even most cops will view you as a 'street racer'
Cops in India generally don't like bikers who're fully kitted up and riding big bikes. They view them with suspicion just because geared-up bikers look different. Since a lot of bikers do insane speeds, and are often pulled up for it, almost every guy riding a big bike is seen as a rule breaker, or a street racer. Perceptions will take time to change, and until then, staying on guard is your best option.
Of course, you know about maintenance costs, don't you
Now, if you're thinking that your 8 lakh rupee superbike is going to cheaper than a compact sedan/hatchback to maintain just because it's so small, you need a reality check. What you're riding is a two wheeled equivalent of a supercar, and supercars aren't cheap to run. From tyre changes every 10-12 thousand kilometers, to service costs that would make a C-segment sedan cheap, these bikes cost quite a bit to maintain.
Service is a big bother
And even if you are willing to spend money, don't expect top-class service. Most superbike mechanics are the ones who've gone straight from 150 cc bikes to 1000 cc bikes. While some know their job, most don't, and your bike will be their lab rat for anything other than routine service. And this is exactly why you need to make sure that you don't have a big crash on such bikes. They can't be easily fixed by the incompetent.
And then, there's the parts issue
Most big bikes aren't built in India, which means that spares have to be imported. While most service centers stock the essential spares required for regular maintenance, stuff that's needed for accident repairs will have to be ordered from abroad. Even dropping the bike in the parking lot can put it out of action for 6 months. You have been warned.
Insurers are getting cleverer
Now, with a lot of moneyed but stupid people getting their hands on high-performance bikes, crashes are inevitable. And insurers now view superbike crashes with suspicion and go the extra mile to verify if laws were broken. To sum it up, you can't really decide to do a top-speed run on an air strip, crash the bike, and then claim insurance. The same applies to crashes due to drag/street racing as well as track riding. Just remember that insurers are getting smarter.
Unwanted attention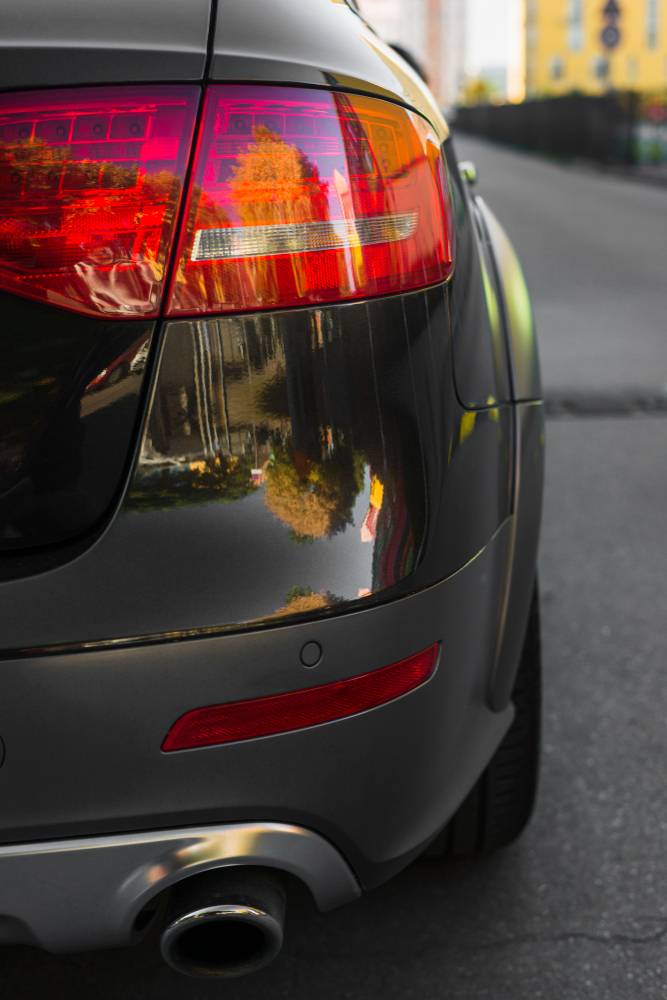 Finally, here's the real reason why a lot of people in India buy superbikes. They want attention. While there's nothing wrong with this, parking can become a pain, especially if you're the kinds who rides to everywhere, from the local coffee shop to the weekend snacking joints. If you don't have secure parking, you may have to deal with the constant stress of your superbike not being vandalized while it's parked. And then you have too many people curious to get close to you when you're riding, and street racers challenging you to show how quick your machine can be.
Images courtesy: 1, 2, 3 & 4