Many people are aware of the luxury cars owned by Bollywood celebrities. While a majority of the actresses from Bollywood prefer to be chauffeured in their luxury sedans and SUVs, many actresses are also seen driving or being chauffeured in some of the humblest vehicles popular among the common masses. Following are some of the Bollywood actresses and their humble choice of common cars belonging to their garages:
Nushrat Bharucha
Mahindra Thar
The Mahindra Thar is one great option for those who want a different-looking niche lifestyle SUV, but don't want to splurge a huge sum of money equivalent to a luxury vehicle. Even celebrities are smitten by the charm of Mahindra Thar, with Nushrat Bharucha being one of them. The actress owns a Rocky Beige-coloured Mahindra Thar.
Also read: 10 DC Design cars & how they look in the REAL world: Maruti Swift to Mahindra XUV500
Hema Malini
MG Hector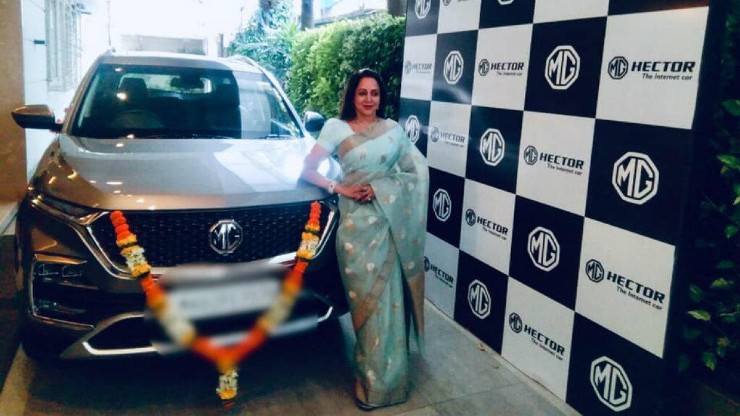 Known for its smart road presence, tons of features and impeccable space on offer, the Hector is the highest-selling SUV from MG. At the time of its launch, due to its newness, several celebrities bought one for its blingy appeal. Even Hema Malini bought one in a shade of silver.
Esha Gupta
Ford Ecosport
At its prime, the Ford Ecosport was one of the highest-selling compact SUVs in the Indian car market, due to its macho appeal and feel-good driving dynamics. It even found its home in the garages of some Bollywood celebrities. Esha Gupta also owns one in a shade of blue.
Sara Ali Khan
Jeep Compass/Maruti Suzuki Alto
Despite her starry status and being a member of one of the royal families of India, Sara Ali Khan has one of the humbles car collections among celebrities. The actress owns a few vehicles which are more common among the masses than celebrities, such as Honda CR-V, Maruti Suzuki Alto and Jeep Compass.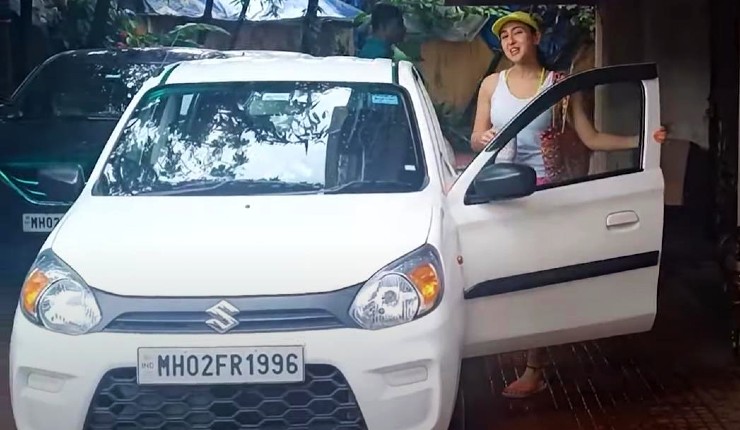 Jacqueline Fernandez
Jeep Compass
When Jeep launched the Compass in India, it instantly became a huge success in the country with its image as a sturdy and accessible SUV from a globally-renowned brand like Jeep. Jacqueline Fernandez also bought one in a shade of red back in 2018.
Rhea Chakravarthy
Jeep Compass
Another Bollywood actress who bought a Jeep Compass for herself is Rhea Chakravarthy. The Bollywood actress is often spotted in a grey-coloured Jeep Compass, which seems to be the only vehicle owned by her.
Shraddha Kapoor
Maruti Suzuki Vitara Brezza
Many would not imagine a Maruti Suzuki Vitara Brezza to be the choice of wheels of a Bollywood celebrity. However, one might be shocked to know that Bollywood actress Shraddha Kapoor owns a Vitara Brezza, that too in a very regular-looking shade of white, in which she is spotted sometimes. Though the actress has a few luxury vehicles in her garage.
Malaika Arora
Toyota Innova Crysta
In 2021, Malaika Arora survived a serious car accident, in which her Range Rover collided with a bus on Mumbai-Pune Express Highway. However, apart from the Range Rover, the actress also owns a Toyota Innova Crysta, which is often preferred by many for its excellent comfort and ride quality.
Sonakshi Sinha
Hyundai Creta
The Hyundai Creta is a massive success among car buyers belonging to the upper middle class, however, not many would imagine being in the car collection of a celebrity. However, Bollywood actress Sonakshi Sinha owns one in a shade of white, apart from a couple of other luxury vehicles.
Kim Sharma
Tata Nano
Kim Sharma surprised everyone when a few pictures of herself driving her Tata Nano for gym and grocery runs surfaced on the internet. The Tata Nano is a car which not many would think to be a choice of wheels of a celebrity since it was introduced in the Indian car market as the cheapest car in the country.
Bipasha Basu
Toyota Fortuner
The Toyota Fortuner is one SUV which is usually preferred by businessmen and politicians for its image as a rugged and imposing SUV to look at. However, it has also remained a choice of the wheel for a few celebrities, including Bipasha Basu. The Bollywood actress owns a first-generation Fortuner in a shade of white.
Gul Panag
Mahindra Scorpio
It is not a hidden surprise that the Bollywood actress Gul Panag is an adventure lover who loves to drive her cars. The actress owns a fully-customized Mahindra Scorpio Getaway, which is modified with a roof tent and a whole range of off-road accessories.
Also read: Mahindra Bolero beautifully modified to look like Jeep Wrangler Rubicon