As 2018 comes to an end, car manufacturers are gearing up to launch new SUVs in the Indian market next year. Both all-new products like the Tata Harrier / Nissan Kicks as well as facelifts like the 2019 Ford Endeavour and updated Mahindra TUV300 will go on commercial sale. Lets have a deeper look into each and every new product.
Upcoming Compact SUVs
Hyundai Carlino 
Time frame: Mid 2019
First showcased at the 2016 Auto Expo, the Carlino (codenamed QXi) is finally taking shape and numerous test mules have been spotted both in India and on international roads. Needless to say, this will be a global product for Hyundai and will lock horns with the Brezza, Nexon, EcoSport and XUV300 in India. It will be based on the modified Grand i10 platform and will get a pair of all new engines. The petrol unit will be a 1.0-litre turbocharged motor with 118 bhp of power while the diesel one will get a 1.5-litre unit producing 115 bhp of power and 250 Nm of torque.
Hyundai's compact SUV will have a striking design. While the silhouette will resemble the Creta, up front it will get Hyundai's new cascading grille and Kona EV look alike headlamps. It will be positioned as a premium compact SUV (under 4m) this means pricing too will be more in the league of the upcoming XUV3OO
2. Mahindra XUV3OO
Time frame: Feb 2019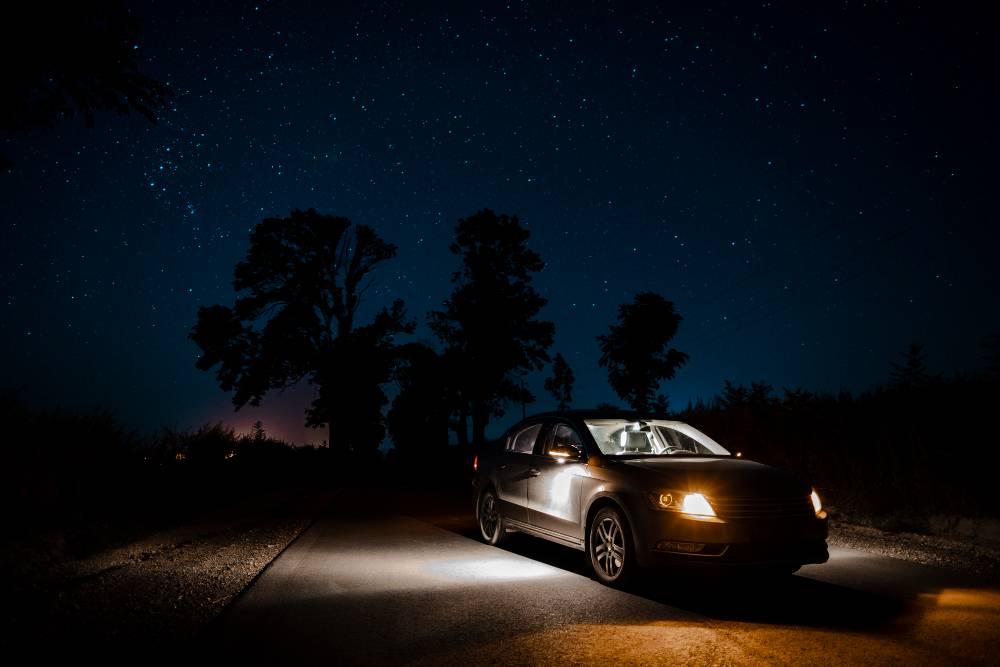 Mahindra has officially shown us how the XUV3OO looks like but commercial launch along with pricing and specs will only be out in the middle of Feb next year. Based on the Ssangyong Tivoli, this sub 4 meter compact SUV will be positioned in a premium way and will get segment first and unique features. These include dual DRLs up front, all four disc brakes, upto seven airbags, dual zone climate control, sunroof etc. The XUV300 does look a lot better than the Tivoli we must say but the cabin design has been retained without much tweaks.
Mahindra claims this will offer segment best performance and we believe them – after all, the 1.5-litre Diesel engine, taken from the Marazzo, makes over 120 bhp of power and 300 Nm of torque. An automatic will be offered at a later stage and the XUV300 will get 'Smart Steer' tech as standard. Do note that both petrol and diesel engines will be offer from day number one. On the whole, the XUV300 has been worth the way and definitely give other compact SUVs a run for their money.
3. Updated Mahindra TUV300
Time frame: Mid 2019
Mahindra is also testing the facelift versions of the TUV300 compact SUV. No word is out yet from the company on the changes but we feel the new TUV will get design tweaks in terms of new bumpers and possibly, DRLs up front. Likewise, rear lights will get a LED set-up. The cabin of current TUV is already well laid out but Mahindra could add in a new touch-screen infotainment system.
The biggest change however will be in terms of safety and changes done to meet the upcoming crash test norms that will come into play in October 2019. The chassis will be modified extensively including the body shell too. Likewise, the engine will be tuned to meet the BS-VI emission norms that will in force from April 2020. The engine will remain same but will see revised tuning. The same changes could also be carried forward to the longer TUV300 Plus.
Upcoming mid-size SUVs
Nissan Kicks 
Time frame: Jan 2019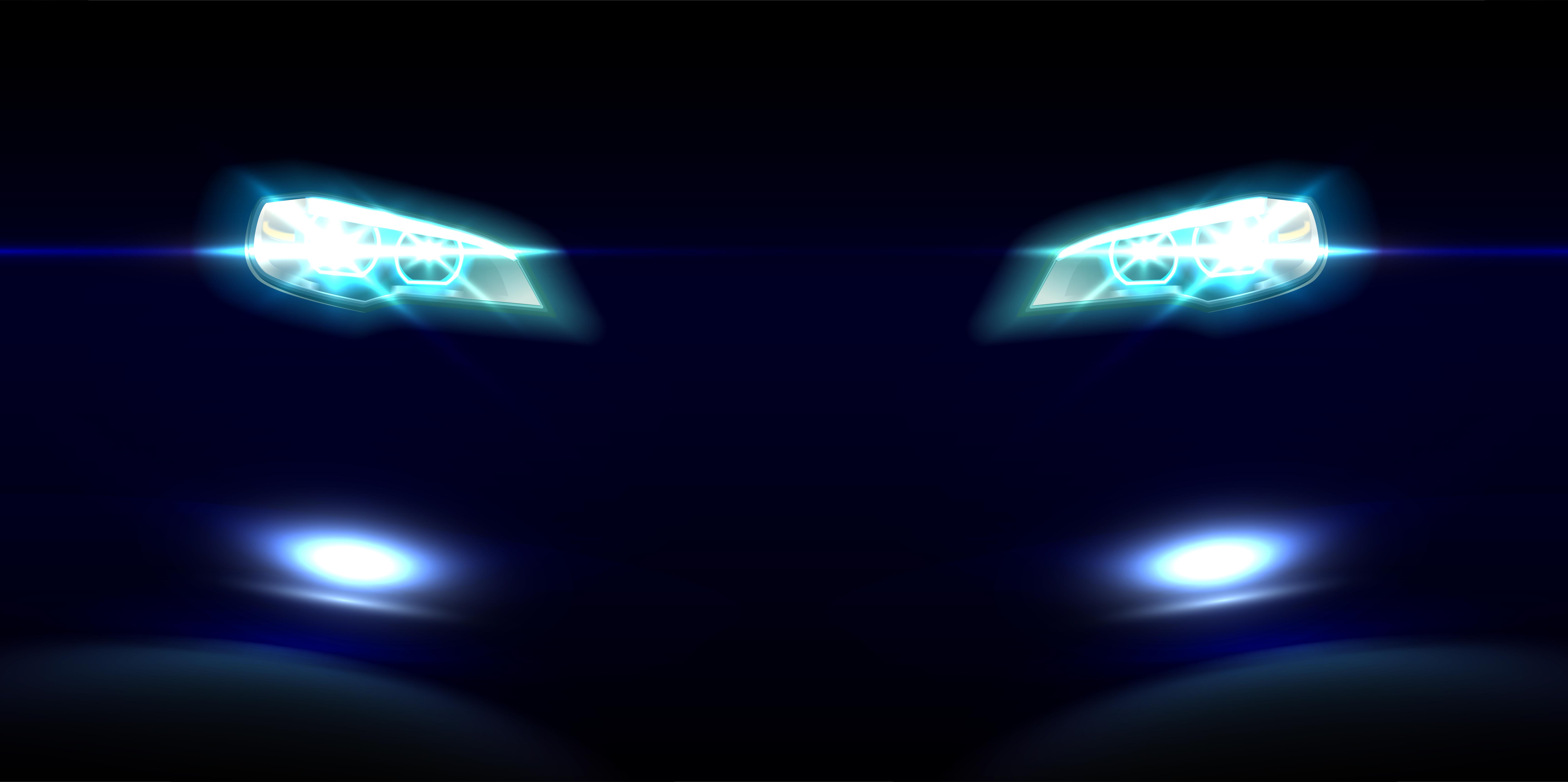 After Fiat, Nissan is the lowest selling brand in India and that's a shame given how capable their global products really are. One such vehicle is the Kicks and the Indian spec version will be launched next month. We drove the cross-over for two days in Gujarat and came back very impressed. Nissan has made extensive changes for the Indian market including beefing up the looks to make it look muscular and aggressive. The 17-inch alloy wheels, raised ground clearance, lovely roof rails and a bold front do make the Kicks look urban cool.
The cabin is well laid out and looks premium thanks to additions like soft touch leather for fascia and door pads. Its a loaded Nissan too with a semi digital display, climate control, start-stop button, 360 degree camera and an 8 inch touch screen interface. It gets the same petrol and diesel units that power various Renault / Nissan vehicles  (1.5 petrol / 1.5 diesel) though an automatic is sorely missed. If Nissan can price this from Rs 9 lakh onwards, they will certainly have a winner on their hands
2. All-new Renault Duster
Time frame: End 2019
Renault is having a tough time selling their cars in India and given the extremely low sales of the Captur, the company is looking at getting in the new Duster as quickly as possible. This new version isn't a radical departure from the current model and continues on with the same design language, but in a better way. It will be based on the current B0/Logan platform though structural changes will be done to meet the Indian crash test norms.
The cabin will be all-new and this is essential as the current Duster's biggest shortcoming are the dated interiors. Additionally, Renault will add more features to make sure it can excite buyers in the Rs 8-12 lakh segment. The same pair of petrol and diesel engines will be carried forward. The former will also come with an optional CVT while the latter will get an optional AMT as well as AWD.
3. Kia Trazor / Tusker 
Time frame: May – July 2019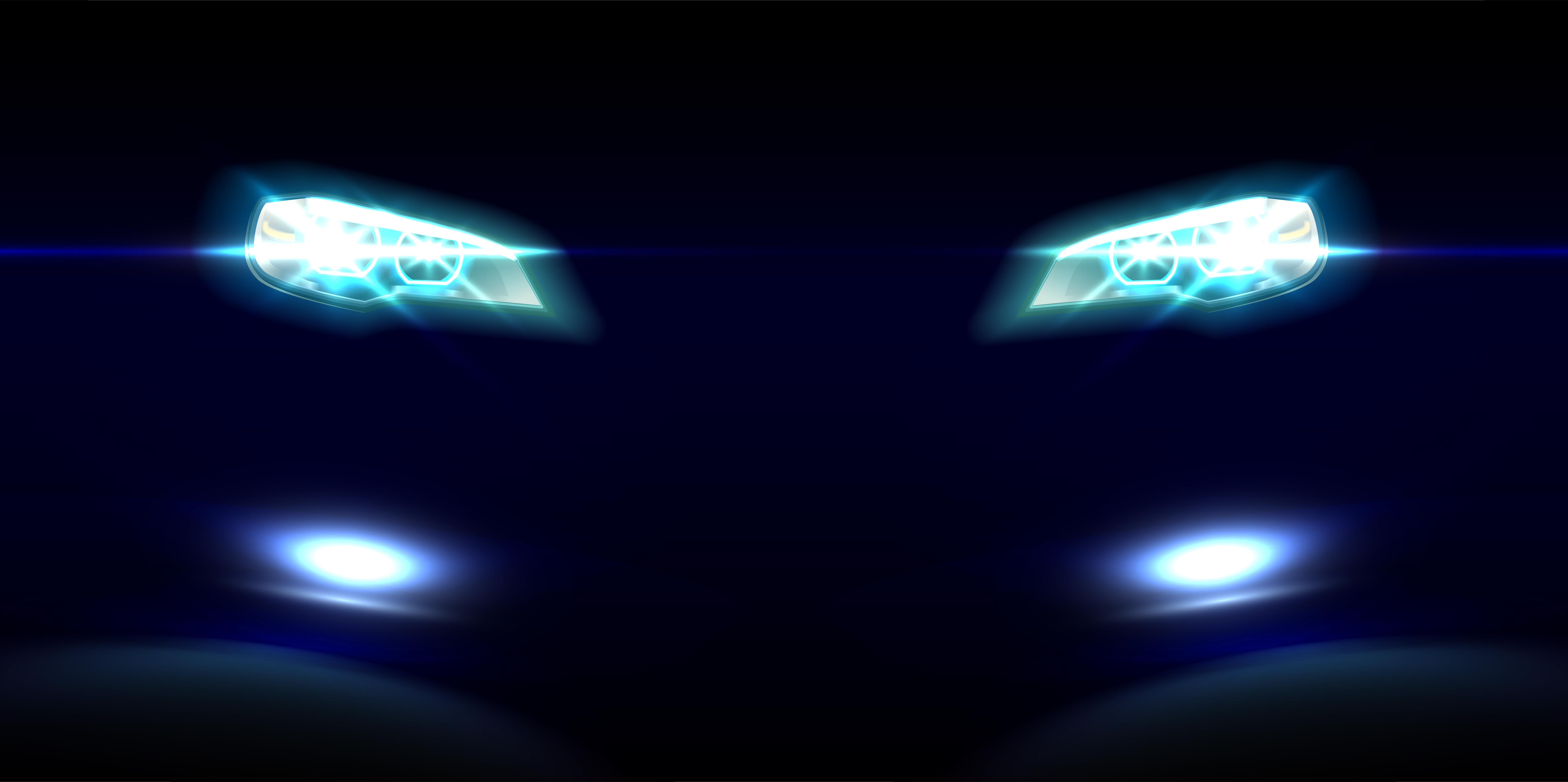 Kia Motors will make their Indian debut with the launch of a compact but 4m+ SUV that will be manufactured at an all-new facility in Andhra Pradesh. The concept model was showcased at the 2018 Auto Expo and trial production is set to start very soon. To be priced in the Rs 10-15 lakh bracket, Kia's SUV will make it global debut at the New York Motor show next year and will be sold worldwide.
This car will get a pair of 1.6-litre engines with both fuel types. No word is out on the specs or features on offers but this Korean SUV will rival its own sibling, the Hyundai Creta.
Upcoming electric SUVs
Hyundai Kona 
Time frame: July 2019
Hyundai will launch India's first electric SUV by mid 2019 and the company has officially confirmed this a while back. Its called the Kona and will come with a 39 kW battery pack that ends up offering a range of as much as 312km. This model makes the equivalent of 136 bhp of power and 395 Nm of torque. For reference, the Creta 1.6 petrol makes 122 bhp / 155 Nm and this means the Kona will have great performance. Company claims 0-100 km/h in less than 10 seconds!
In addition to the brilliant driving range, the Kona EV's batteries can be charged to 80% capacity in less than an hour. We also like the way the Kona looks with large 17 inch alloy wheels, thin swept back headlamps and a loud bumper with no grille whatsoever. The side profile showcases the low and wide stance with matt black cladding on the wheel arches. This will be a CKD (assembled in India product) and will come with an ex-showroom price of Rs 25-30 lakh.
2. Mahindra's SUV range 
Time frame: Mid 2019
Mahindra showcased the electric version of the KUV100 at the 2018 Auto Expo and during the naming reveal event of the Marazzo, company officials confirmed that they would eventually launch an electric SUV in the second half of 2019. We all feel this could be the eKUV100 as the XUV300 electric will not come before 2020. No details yet on the powertrain configuration or the specs but the eKUV100 should deliver a real world range of 150-200km for it to attract buyers.
Mahindra already sells two electric cars in India, the e2O Plus and the Verito but both these cars have few takers due to two important factors – dated design and poor driving range. The eKUV will solve these problems and it will be positioned just under the eVerito in terms of pricing. This could be the first, practical five seater all-electric car in India next year.
Upcoming full sized SUVs
Tata Harrier 
Time frame: Jan 2019
I drove the Harrier earlier this month in Rajasthan, spending a good two days with it. This has to be the best ever product from Tata Motors and their winning spree will continue after the success of the Tiago, Tigor and Nexon. First showcased at the 2018 Auto Expo, production has started and we are happy the actual version looks a lot similar to the concept form. This indeed will be the biggest USP for the Harrier.
Not only the design, it also offers a brilliant cabin with loads of space for five adults. Features aren't compromised either and the Harrier offers the largest touchscreen for the segment along with the largest driver info display as well. Sadly though, it will not come with an automatic at launch and no AWD / 4×4 either. That said, the 2.0 litre that also powers the Jeep Compass is a brilliant motor and will keep all owners happy.
2. Jeep Compass Trailhawk 
Time frame: Early-Mid 2019
Jeep has been pushing back the launch of the Trailhawk version for months now. This is the go-any-where version of the Compass and comes with higher clearance and better approach / departure angles. Further, the Trailhawk gets better aesthetics and certainly looks badass.
The Trailhawk will also get an automatic with the Diesel engine, something that is seen as a big shortcoming on the normal Compass. The biggest challenge we see for Jeep to market this properly will be the pricing. The current line up of the Compass is being offered with benefits of upto Rs 1.2 lakh and the Trailhawk will not be cheap either.
3. Updated Ford Endeavour 
Time frame: Early 2019
India's second best selling full size SUV above Rs 20 lakh is the Ford Endeavour. It looks the part, offers a spacious cabin and is a more comfortable option over the Toyota Fortuner. Even in terms of pricing, it 2.2 Trend version is way cheaper, thus enabling customers a chance to own a full sized 7 seater SUV at a lower price point.
The new version will not have any drastic changes and hence is being perceived as a facelift. On the outside, it will get a reworked grille along with HID headlamps. It will also get a new touchscreen infotainment system with Ford SYNC 3 connectivity. Internationally the Endeavour / Everest now gets with an all-new 2.0 litre turbo diesel putting out over 200 horses (YES!) but it remains to be seen if this one will make it to India or not.
4. Tata H7X
Time frame: End 2019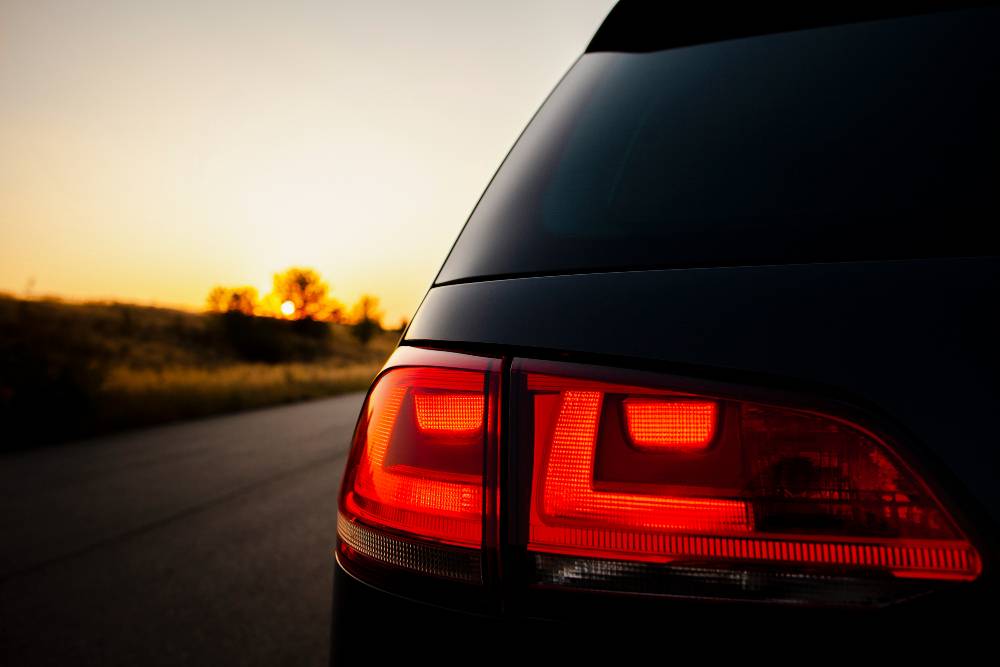 The H7X is basically a seven seater versions of the Tata Harrier (or the H5X). Test mules of the H7X, which has a longer wheelbase than the Harrier have already been spotted and it will clearly be positioned at family buyers who want the same same jaw dropping design as the Harrier but with the added practicality of a 3rd row.
The H7X will use the same motor as the Harrier which means a 2.0-litre turbo diesel engine mated to a 6 speed gearbox. While the Harrier will get an automatic at a later stage, we feel the H7X will arrive in time for both M/T and A/T. Also, while the Harrier and Compass use the same engine, the latter puts out lower power. The H7X however will put out the same power as the Compass – much needed when driving with a full load of seven passengers
5. Hyundai Tucson facelift 
Time frame: mid 2019
Showcased for the first time at the New York Motor Show, Hyundai will bring in the updated Tucson by mid 2019 or a few months later. This one gets a new cascading trapezoidal grille that we now see on other modern day models from Hyundai. Next are the  sharper headlights that also get integrated L-shaped LED daytime running lights. The entire bumper along with fog lamp housing is new as well.
On the inside, a lot of changes are visible including a new centre console with a 'floating' touchscreen infotainment system that we are seen in more and more cars these days. The cabin of the new Tucson also gets a revised instrument cluster and an electronic parking brake. Hyundai might retain the same pair of engines along with similar transmission configuration.
6. MG SUV
Time frame: April – May 2019
MG or Morris Garages will make its official Indian entry with a large SUV that will be produced at the ex-GM factory in Gujarat. For the uninitiated, MG is part of SAIC, Shanghai's largest automotive group and the new SUV will bring in the best from all the brands under this group. MG has confirmed that their SUV will be as large as the CR-V but we feel it will be priced much lower, in the Rs 16-20 lakh bracket.
A direct rival to the Jeep Compass, MG's new product will come with a 2.0-litre FIAT sourced diesel motor that will be retuned for this SUV. There should be a petrol option too along with an automatic gearbox. 4×4 can be ruled out at this stage. That said, the new SUV will have the most advanced features in the segment included connected apps and best in class safety standards.
Upcoming pick-up SUV
Updated Isuzu V-Cross
Time frame: Early 2019
Isuzu is testing the new V-Cross pick-up that has been on sale internationally. The biggest change comes in the form of a new, smaller 1.9-litre engine that produces 150 PS of power and 350 Nm of torque. These figures are higher than what the current 2.5-litre unit manages and this change comes due to the upcoming BS-VI emission norms. 4×4 will remain a standard fitment and an automatic will also be introduced, making it the only lifestyle pick-up to get an auto-diesel combination in India.
Other changes include revised bumpers with new lamps and DRLs along with better looking machined cut alloy wheels. The 2019 version is also expected to get slight revisions to the cabin including added features.