When it comes to the world of automobiles, there are certain vehicles that stand out for their unique designs, technological innovations, or historical significance. From classic beauties to futuristic marvels, let's explore 16 iconic cars that have left an indelible mark on the automotive industry.
BMW Isetta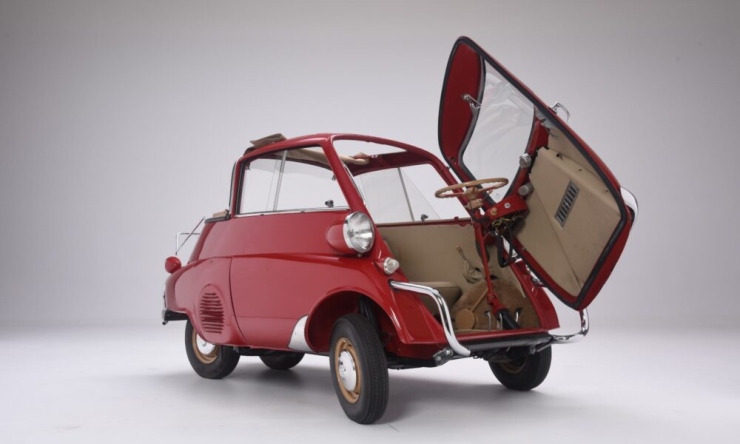 The BMW Isetta is a microcar that was produced in the 1950s. It gained popularity for its unconventional front entry door and egg-shaped design. This tiny car was powered by a motorcycle engine and became a symbol of post-war mobility in Europe.
1942 Oeuf Electrique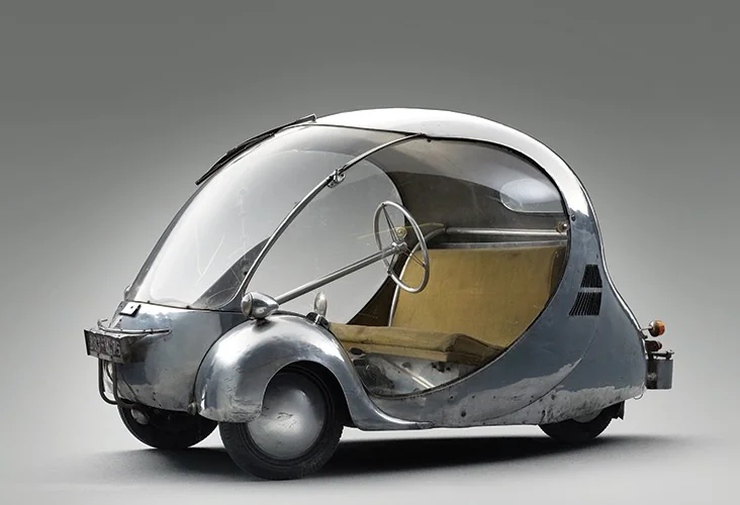 Also read: Modified Royal Enfield Thunderbird 500 motorcycle from Eimor Customs look beautiful
The 1942 Oeuf Electrique, meaning "electric egg," was a prototype designed by French engineer Paul Arzens. It featured an all-electric powertrain, making it a trailblazer for eco-friendly transportation. Unfortunately, World War II hindered its production.
Peel P50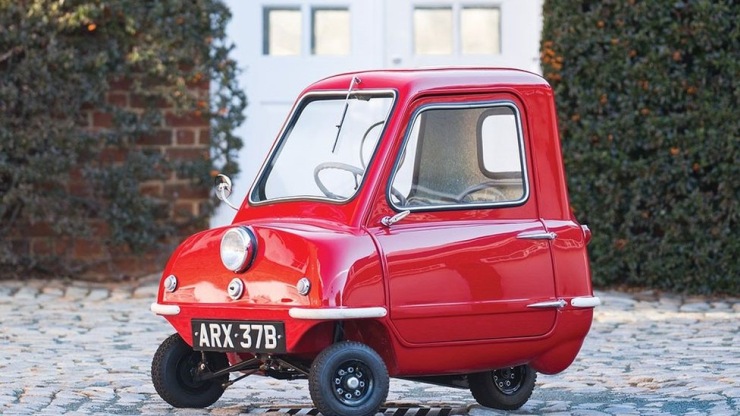 Recognized by the Guinness World Records as the world's smallest production car, the Peel P50 was manufactured in the 1960s. This microcar had only one door, no reverse gear, and was designed for short-distance urban commuting. Its diminutive size and unique appearance have made it a collector's item.
Stout Scarab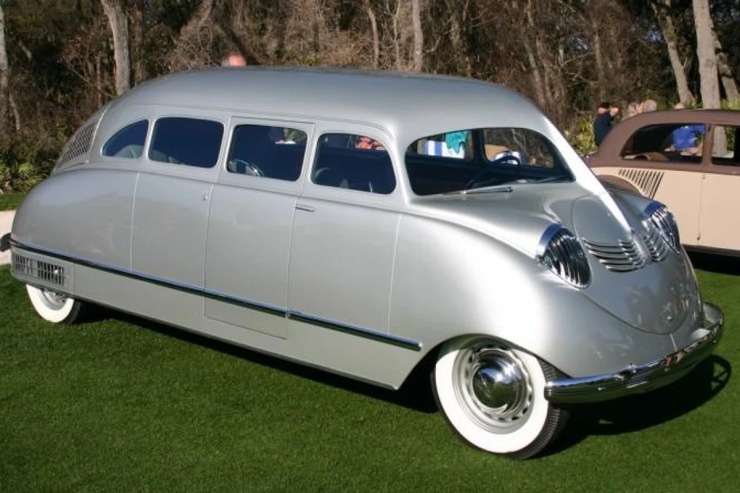 The Stout Scarab was a groundbreaking car ahead of its time. Designed in the 1930s, it featured a streamlined, aerodynamic body and a modular interior. Its innovative design, with a central driving position and swiveling seats, set the stage for future minivan concepts.
1955 Chrysler (Ghia) Streamline X "Gilda"
The Chrysler Streamline X "Gilda" was a concept car designed by renowned Italian coachbuilder Ghia. It boasted a sleek, futuristic appearance with its long, low profile and prominent tail fins. Gilda was also notable for being powered by a gas turbine engine, showcasing the potential of this technology.
Messerschmitt KR200
The Messerschmitt KR200, produced in the 1950s, was a three-wheeled microcar born out of Germany's post-war aviation industry restrictions. It had a distinctive bubble canopy and tandem seating arrangement. Despite its small size, it became popular for its fuel efficiency and affordability.
1932 Ford Speedster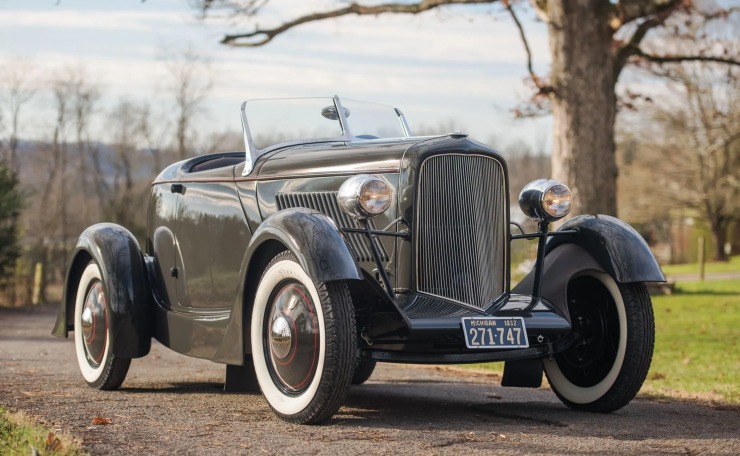 The 1932 Ford Speedster was a classic sports car that gained prominence in the early days of American hot-rodding. It featured a sleek, low-slung body, powerful engine, and minimalistic design. This car became an icon of speed and style, influencing the custom car culture for decades.
Citroen DS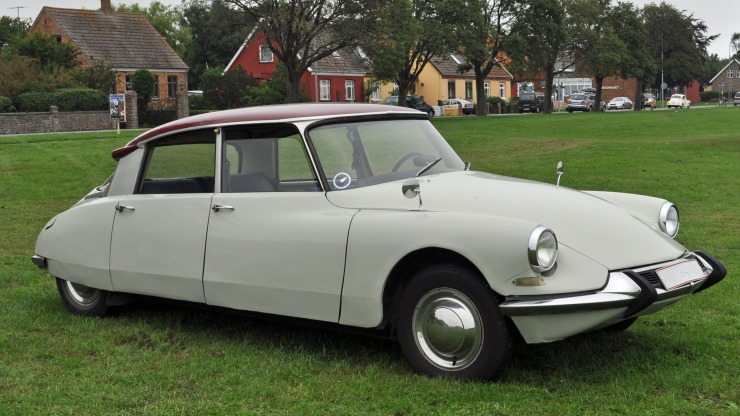 The Citroen DS, produced from 1955 to 1975, was a revolutionary car that introduced several technological advancements. It featured self-leveling suspension, power steering, and a unique hydraulic system for its brakes and gearbox. The DS's aerodynamic design and futuristic interior made it a symbol of French automotive innovation.
Lamborghini Egoista
The Lamborghini Egoista is a concept car unveiled in 2013 to celebrate the company's 50th anniversary. Its radical and aggressive design resembles a fighter jet, with a single-seat cockpit and angular lines. The name "Egoista" translates to "selfish" in Italian, emphasizing its exclusive and extraordinary nature.
1965 Dodge Deora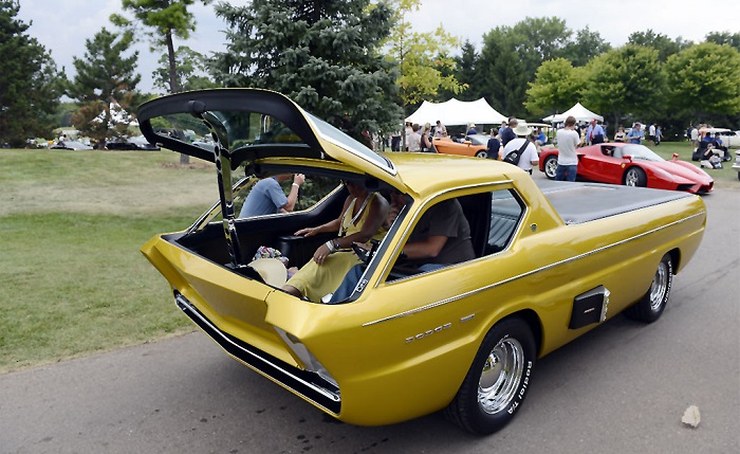 The Dodge Deora was a unique concept truck designed in the mid-1960s. It featured a strikingly futuristic design, with a bubble-like cabin and a front end that resembled a shark's face. The Deora showcased innovative design elements and became an influential vehicle in shaping the future of pickup trucks.
1970 Lancia (Bertone) Stratos HF Zero
The Lancia Stratos HF Zero was a concept car that captivated automotive enthusiasts with its bold and futuristic appearance. Designed by Bertone, it had a wedge-shaped body, a bubble canopy, and scissor doors. This car pushed the boundaries of design and inspired the iconic Lancia Stratos rally car.
1947 Norman Timbs Special
The Norman Timbs Special was a one-of-a-kind custom-built car created by American engineer Norman Timbs. It featured a sleek, teardrop-shaped body and an advanced engineering design. The car's smooth curves and unique craftsmanship earned it a place among the most exceptional automotive creations.
1953 General Motors Firebird 1 XP-21
The General Motors Firebird 1 XP-21 was a gas turbine-powered concept car that showcased the future of automotive technology. It featured a jet-inspired design, with a long nose, tail fins, and a canopy-style cockpit. The Firebird 1 demonstrated GM's commitment to exploring new propulsion methods.
1957 Ferrari 250 Testa Rossa
The Ferrari 250 Testa Rossa is a legendary sports racing car that achieved numerous victories in the late 1950s and early 1960s. Its elegant, aerodynamic bodywork and powerful V12 engine made it a force to be reckoned with on the race track. The Testa Rossa is one of Ferrari's most iconic and collectible models.
1966 Alfa Romeo Carabo
The Alfa Romeo Carabo was a concept car designed by Marcello Gandini for the Italian coachbuilder Bertone. It featured dramatic wedge-shaped styling, scissor doors, and distinctive angular lines. The Carabo showcased innovative design elements that influenced future sports car aesthetics.
Alfa Romeo 33 Stradale
The Alfa Romeo 33 Stradale is a rare and beautiful supercar from the late 1960s. It combined Alfa Romeo's racing technology with exquisite Italian design. With its butterfly doors, lightweight body, and a top speed of over 160 mph, the 33 Stradale remains an icon of automotive excellence.
Also read: BSA Motorcycles unveil Gold Star 650: Will Rival Royal Enfield 650 Twins