The Yamaha RD350 was a legend in the making right from the outset. A bold move from Yamaha when launched here in 1983, the motorcycle was far ahead of its time, in a country starved for fast motorcycles. The RD350 sold here was available in Low Torque (LT) and High Torque (HT) guises, with 27 Bhp and 30.5 Bhp on tap respectively. A six speed manual transmission was standard.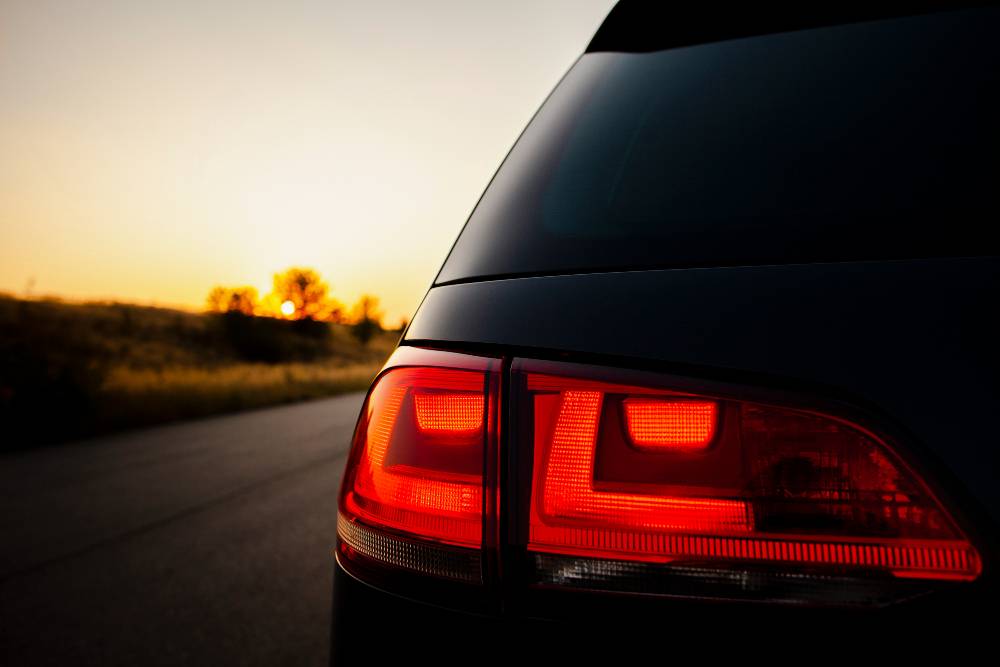 The air cooled, 350cc parallel twin 2 stroke engine was more powerful than that of any other production motorcycle in India, making the RD350 the de facto choice of enthusiasts. It was only a decade after produuction ceased in 1989 that the Yamaha RD350 began being restored by enthusiasts. Along with restorations, a small band of two stroke enthusiasts have begun modifying the RD350 with top quality parts. Here are five such examples.
JC Moto's Orange Wave
[Image courtesy JCMoto]
JC Moto's Orange Wave is a Yamaha RD350 that's been brought back from the dead, with the complete engine done up by Rohinton Chinoy, a renowned two stroke tuner from Bangalore. The engine now features Wiseco pistons and reworked crank shaft. A RDD digital CDI and upside down front forks from KTM complete the RD350 mechanically. A bright orange paint job means that this bike will be noticed.
Motoexotica's Scrambler Eight
Motoexotica India is a motorcycle custom shop based out of Dehradun. Run by Arjun Raina, this custom shop has been building the best looking Yamaha RD350 customs of the country. Arjun Raina put together the Scrambler Eight 350, which like its name suggests is an RD350 with a Scrambler design. This motorcycle went on to win the best custom design award at India Bike Week 2015's biker build off. Enough said.
JC Moto's Sun Chaser
[Images courtesy JCMoto]
From the salvage yard to the street, chasing the sun all the while. This has been the story of the Sun Chaser, a custom motorcycle Joshua Crasto of JC Moto has put together. The Sun Chaser is a single seat Yamaha RD350 with a classy paint job, custom body work, slightly rear set foot pegs, expansion chambers and an engine that's been completely rebuilt. The design's focus is on reliability, and off roadability.
Motoexotica's RD350 Retro Cafe Racer
A Yamaha RD350 is a rare bike in India, which is why you see so few of them being fashioned into cafe racers. Motoexotica has gone in this route to produce an absolute stunner, one that melds the old with the new. This custom Retro Care Racer based on the RD350 is a blend of metal, carbon fiber and high end electonic gadegetry.
From expansion chambers to an aluminum tank, this stunner has a high quality braking system, and suspension components made up of a upside down front and a monoshock rear. Projector headlamps and a MotoGadget instrumentation console round off the build nicely.
Motoexotica's RD350 Streetfighter
Yamaha marketed the FZ16 in India as an affordable street fighter. But little would the Japanese motorcycle have imagined that the FZ's parts would one day go into resurrecting the RD350, in Streetfighter guise. This is exactly how it transpired. Arjun Raina of Motoexotica put together the Yamaha RD350 Streetfighter for friend Tejinder.
Apart from the tank and seat borrowed from the Yamaha FZ, the RD350 Streetfighter has a whole list of custom bits, from the swing arm to the race-spec expansion chambers. This motorcycle is very streetable, and Motoexotica proved its point with Tejinder racing up the Nandi Hill Climb to claim top honours.
[Images courtesy Motoexotica]