The Maruti Baleno is India's most popular premium hatchback, and is now a hot favourite in the mod circuit as well. Here are five gorgeously modified Baleno hatchbacks from around the country.
Body-kitted!
The red example you're seeing here features a number of tasteful modifications, ranging from a custom body kit to revised lighting. It's done up by Grid7 customs of Kochi, Kerala. The car gets XP Minisuper V3 projectors and Porsche Panamera-inspired Daytime Running Lights (DRLs). In terms of mechanical modifications, it's running a custom performance exhaust for a fruity note while 17 inch alloy wheels shod with Accelere tyres add heft to the stance.
Body-wrap!
Wraps are classy, especially those done subtly. Here's one such wrap from IDE Autoworks. The Anthracite-Grey wrap gets a matte-finish with key bits such as the grille and badging blacked out.
The roof, hatch-lid spoiler and the wing mirrors also gets blacked out for contrast, and we're left with a subtle, sophisticated-looking car. It just goes on to show that a wrap even on a stock car can do a lot for looks.
Matte-red wrap plus tasty alloys
Dhana Stickers of Chennai has done up this Maruti Baleno with a matte-red wrap, something that's rarely seen on Indian roads. For this very reason, this car becomes worthy of a second glance. The roof gets a contract black wrap, in gloss finish. In terms of other modifications, the Baleno in question also gets chrome-heavy alloy wheels running on low profile tyres. This combination greatly improves the stance of the car.
Black & White!
This Baleno 1.2 Petrol from Assam features subtle changes to the outside in the form of blacked out roof, wind mirrors and the front grille. It rides on 17 inch alloy wheels that are 8 inches wide, adding width to the car. This simple yet classy combination is ahead turner.
Low rider!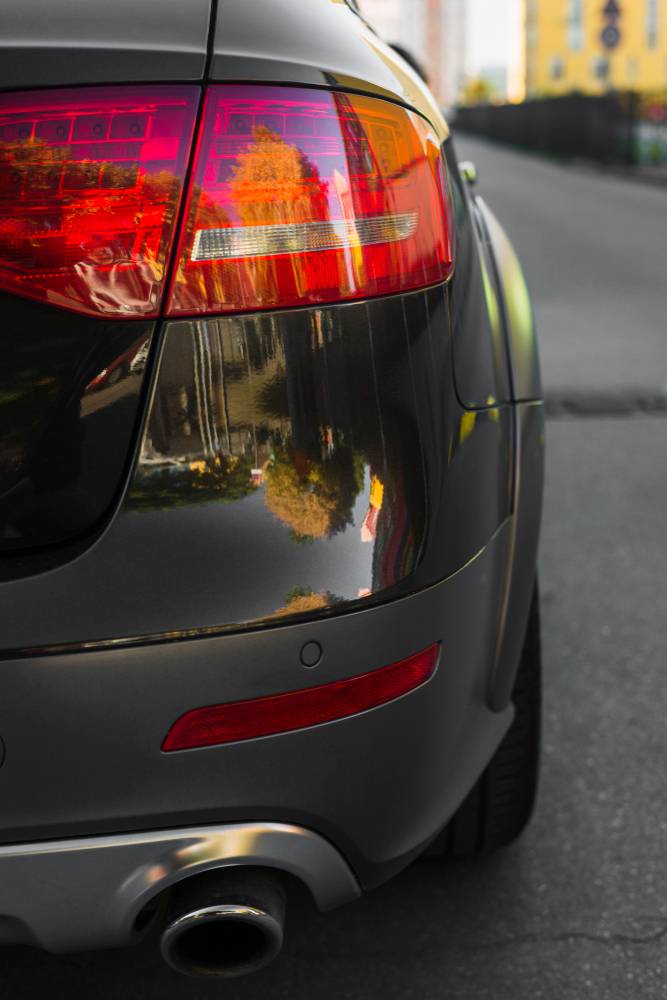 Kerala is a place with relatively good roads, enough to motivate modders to build low riders. Here's one such Baleno low rider that hugs the ground. Done up by Grid7 Customs, the modified car sits on lowered springs and features a Samurai body kit. It runs Vossen alloy wheels, blacked out roof and wing mirrors, a diesel performance exhaust and Brembo brakes for sharper bite.