Snapshot – In North America of the 1960s, muscle cars were built to give regular guys an escape from everyday tedium, a shot at sportscar performance in an everyday package that people could drive to work and back. Unsurprisingly, affordability was a major part of this mix. This story remains glued to its roots even today and muscle cars continue to be relatively affordable in the United States. From Mustangs to Chargers, the muscle car scene is alive and kicking. Does India have one of its own? For now, nope. However, it's just a matter of time before we get our share of muscle on the roads here. Today, we profile five American muscle cars that India will love.
Ford Mustang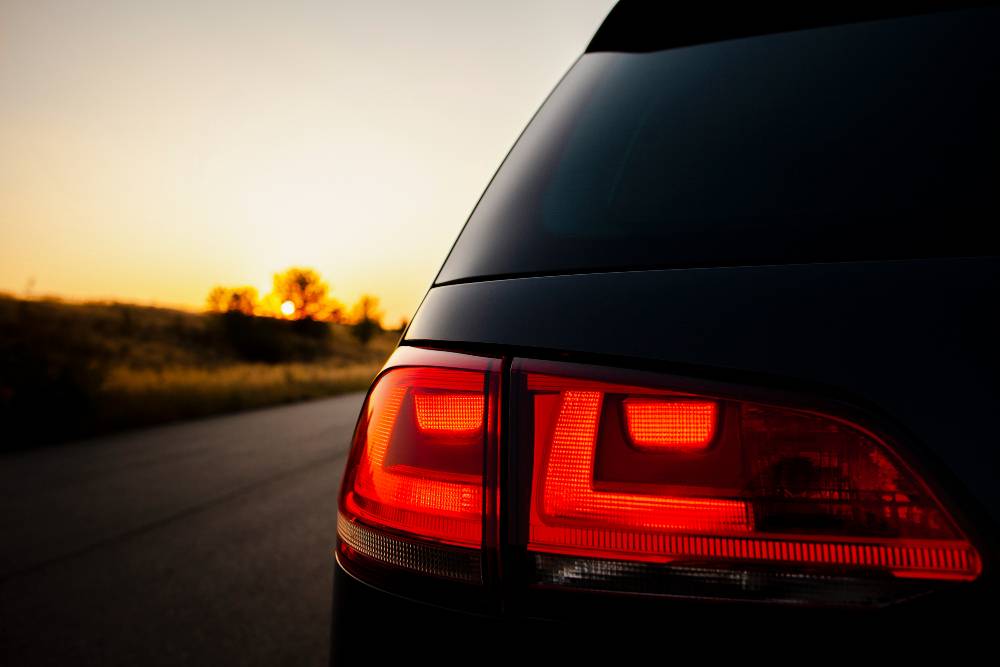 That the Ford Mustang is India bound is a rumour that has been surfacing around this iconic automobile from time to time. Ford just began producing this iconic automobile, in its 6th generation now, in right hand drive guise. This means that a raft of right hand drive markets, from the United Kingdom to India; Thailand to South Africa, is now open for the legendary pony car.
Ford recently inaugurated its second manufacturing facility at Sanand, Gujarat. Ford's Global CEO Mark Fields, who chaired this event, is said to have told dealers that the Mustang is on its way into India. The car could be here by the end of this year through the completely built unit (CBU) route. If and when launched here, the Mustang will serve as a brand builder for Ford.
In India, expect the Mustang to be priced at more than double at which it is sold in the United States. For the steep price tag, Indians would be hoping that the muscle car launched here will feature the lusty 5 liter V8 petrol motor than the relativel small, 2.3 liter turbocharged four banger of an engine that is sold under the EcoBoost brand.
Four other muscle cars that India would love…
Chevrolet Camaro
The Chevrolet Camaro is another all-American muscle car icon that's now instantly recognizable thanks to the box office record smashing Transformers movie series. The sixth generation of this car has just been unveiled, and the Camaro looks meaner and leaner than before. Apart from a 200 pound weight loss regimen, the 2016 Camaro is now available with engines that aren't just powerful, but fuel efficient as well.
The base motor is a 2 liter-4 cylinder turbocharged unit that makes 275 Bhp-400 Nm. A 3.6 liter V6 motor that's naturally aspirated makes 335 Bhp and 385 Nm. The 6.2 liter LT1 V8 motor borrowed from the Corvette, sits at the top of the hill and is naturally aspirated to make 455 Bhp and 617 Nm. The Camaro is offered with 6 speed manual and 8 speed automatic transmissions, which drive the car's rear wheels.
Why should the Camaro come to India?
Unlike all other all-American muscle cars, the Camaro has been sold with a right hand drive layout for a couple of generations, which means that bringing this car to India won't be far fetched if General Motors wills it.
Dodge Charger
Affordable muscle that can be your everyday car. That's the Dodge Charger for you. This muscle car features four doors and comfortable interiors for five passengers, making it more practical than the 'Stangs and 'Vettes of this world. With a US price starting at $ 28,000 or about 18.2 lakh rupees in Indian money, the Charger represents stonking value.
For this kind of money, you get a 3.6 liter V6 petrol engine that makes 292 Bhp of peak power, 353 Nm of peak torque and an 8 speed automatic transmission that drives the rear wheels. Hotter engine options are available too. The Hellcat variant of the Charger makes a supercar beating 707 Bhp-881 Nm from its mammoth 6.2-liter, supercharged, HEMI V8 engine. This variant is more than double the price of the entry version though, at $ 64,000.
Why should India get one of these?
Currently, the Dodge Hellcat isn't available in right hand drive guise, which means that this muscle car won't be here anytime soon. However, if Dodge ever wants to arrive into India and make a big bang, the Charger is one car that can lead this American's brand charge into what is one of the world's fastest growing car markets.
Chevrolet Corvette
An all-American supercar, the Corvette is a picture of evolution in motion. After starting out as a muscle car meant for the masses, the 'Vette has now transformed itself into a car that can hold its own against supercars of this world. The Corvette has been around for over 6 decades, 62 years to be precise, and the car's 7th generation version its its most powerful ever. A 6.2 liter V8 petrol motor powers this car's rear wheels.
The engine features direct injection, cylinder de-activation and variable valve timing. With a supercharger in tow, the motor makes no less than 650 Bhp and 881 Nm of torque. This much shove and twist is enough to propel the 'Vette to a top speed of 304 Kph, while acceleration is very, very rapid, with the 0-100 Kph sprint being achieved in 3.1 seconds. The car uses 6 speed manual and 8 speed automatic transmissions.
Corvette for India, but why?
If any brand needs some building to do, and an aura to create, it is General Motors. Although in India for a couple of decades, sales are slipping and the American automaker needs some quick inspiration. The Corvette could be that brand builder that GM needs right now, to infuse a sense of halo around its other vehicles. And a right hand driven version of the Corvette is in the works too.
Dodge Challenger SRT Hellcat
Retro looks meet modern muscle in the Dodge Challenger SRT Hellcat, a car that can actually have hell freeze over. The SRT Hellcat is the no-holds-barred variant of the Challenger, which looks mean even while standing still. The recessed headlamps, the long hood that can put snooker tables to shame and then the quintessential, twin door all-muscle design.
But looks are only one part of the equation. What turns on muscle car enthusiasts is the sheer poke under the hood, all 6.2 liters of it. The Challenger SRT Hellcar features a 6.2 liter V8 HEMI motor that's supercharged. This engine makes 707 Bhp of peak power and 881 Nm of continent splitting torque. 6 speed manual and 8 speed automatic gearboxes are on offer. In the United States, this car sells for $ 60,000. Killer value? You bet!
Why should India get the Dodge Challenger SRT?
One word, nostalgia. We once had the Contessa, which managed to look like a muscle car, performance notwithstanding. The Dodge Challenger comes closest to the Contessa in the muscle car world of today, which is reason enough for the car enthusiast in India wanting the Challenger SRT Hellcat. It's just unfortunate that Dodge just doesn't build RHD Challengers, just too unfortunate.