Snapshot: A car isn't just a basic means of transport in India. Rather, it's a sign of one having arrived in life. Consequently, the bigger the car, the better it is for your image. Needless to say, sedans come with a bigger snob value than hatchbacks, spawning an all-new category of cars that would be derided in other parts of the world. We're talking compact sedans here. Societal change takes decades, if not centuries. While we'll leave that to evolution, here is how you can step into sedan class at the price lower than a new Maruti Swift Petrol. Take a look at CarToq's 5 used diesel sedans, all priced at under Big Five.
Mahindra Verito D2 1.5 K9K
The Mahindra Verito D2 is not a compact sedan, at least by Indian definition. The car is a full-sized sedan with a cavernous and well-defined boot. Talking of space, the Verito is a rebadged version of the Renault/Dacia Logan, a car that features a wide-bodied design that can seat 3 adults in relative comfort in its back seat. The Verito's built tough and can last for lakhs of kilometers. The car is powered by a tried and tested 1.5 litre K9K turbo diesel engine (65 Bhp-160 Nm) that'll make you forget about turbo lag. Highly reliable and fuel-efficient, this engine is one of the Verito's strong suits. The deal downer: Well, all of the above attributes that the Verito is blessed with makes the car a cabbie favourite too. A 3-year-old Verito with 40,000 Kms on the clock costs just Rs 4 lakh in Delhi.
Maruti Suzuki Swift Dzire 1.3 LDi
The Maruti Swift Dzire is India's most successful compact sedan. Well, the car isn't a looker but has the Maruti Suzuki badge on the bonnet and that's an attribute hard to ignore. Well put together, reliable to a fault and with the punchy yet frugal 1.3 litre Fiat Multijet turbo diesel engine (75 Bhp-190 Nm) serving it, the Dzire is preferred by both the family sedan as well as the cab operator. With strong sales at the hustings, used examples of the Dzire are dime-a-dozen. You can buy a 3-year-old car for about Rs 4.5 lakh.
Ford Classic 1.4 TDCI CLXi
A fun to drive car cut from the same cloth as the Figo hatchback, the Ford Classic's recent price drop means that the car is now available at very affordable prices in the used car market. The diesel version of the Classic is powered by a 1.4 litre TDCI turbo diesel engine (68 Bhp-160 Nm) that is paired with a 5-speed manual gearbox. The car comes with brilliant driving dynamics that will plaster a smile on your face every time you hit the twisted stuff. A Ford that's well built, the Classic ages well. So, used examples can be great to live with.  A 3-year-old car that has covered 40,000 kms can be yours for about Rs 4.5 lakh.
Toyota Etios GD 1.4 D-4D
Another car that impresses in the driving dynamics department, the Toyota Etios Diesel, runs a close second to the Ford Classic. However, the car feels cheap as Toyota has cut too many corners while paring down the car to meet stringent cost criteria. This also means that the Etios Diesel doesn't hold its value in the used car market as other Toyotas do. You can pick a 3-year-old Etios GD for Rs 4.5 lakh. The car gets a 1.4 litre D-4D turbo diesel engine that outputs 68 Bhp-170 Nm. Well, the engine isn't great shakes for all-out performance but gets the job done with minimal fuss and a turbo-lag free demeanour.
New Fiat Linea 1.3 MJD Active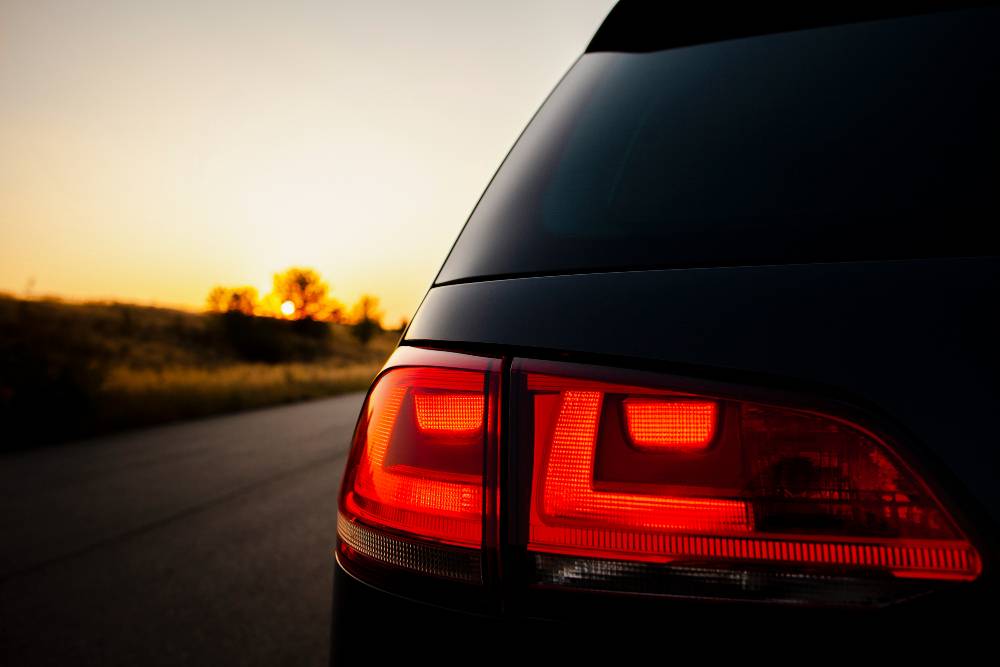 The New Fiat Linea feels like a premium car right from the word go. From its Italian design to its vault-like build, the New Linea looks and feels like a proper sedan in the real sense of the word. The 1.3 litre Fiat Multijet engine that outputs 91 Bhp and 209 Nm feels underpowered for the heavy New Linea, but is a frugal mile muncher nevertheless. While you won't win traffic light GPs with this car, it will reward you with its planted feel when you hit high speeds, and with terrific ride and handling around corners. Being a Fiat, a high resale value isn't the New Linea's strength. You shouldn't be complaining as 3-year-old well-looked-after examples go for about Rs 4.8 lakh in Delhi.
Want to see your photo feature about that exciting road trip published on Cartoq? Share your details here