Snapshot – The globe's leading luxury car makers have come together to create a brand new segment dubbed the "affordable luxury" sector. India, with its thriving luxury car market, has seen a fair share of affordable luxury cars being launched over the past couple of years. While these cars are not just affordable to purchase initially but are also extremely fuel efficient, a factor that often goes unnoticed among the marketing spiel focusing on style, performance and brand appeal. CarToq takes a look at six affordable luxury cars that are fuel efficiency champions in their own right. 
4th Generation Mini Cooper D – 21.25 Kmpl
The 4th generation Mini Cooper D hatchback was launched earlier today. The car features an all-new 1.5 liter-3 cylinder turbo diesel engine that outputs 114 Bhp-270 Nm. While delivering perky performance both in terms of acceleration and top speed, the engine also is a very frugal unit, stretching the liter of diesel to an ARAI certified 21.15 Kmpl. This fuel efficiency figure makes the Mini Cooper D the most fuel efficient car in the affordable luxury pack. The Cooper D's three door variant is priced at 31.85 lakh rupees, ex-showroom pan India.
BMW 1-Series Diesel – 20.58 Kmpl
The only rear wheel driven car in this list yet extremely fuel efficient, that is the BMW 1-Series hatchback for you. The car uses a 2 liter -4 cylinder turbo diesel engine that pumps out 143 Bhp-320 Nm. An eight speed automatic gearbox is a major reason for the car's fuel efficiency despite it featuring a rear wheel drive layout that emphasizes delightful handling. The BMW 1-Series also has brake energy regeneration working hard to boost the fuel efficiency figure by taking the load of the car's alternator. An idle-stop mechanism is standard fare on the car. The car is priced at 25.6 lakh rupees, ex-showroom Delhi.
Audi A3 Diesel – 20.38 Kmpl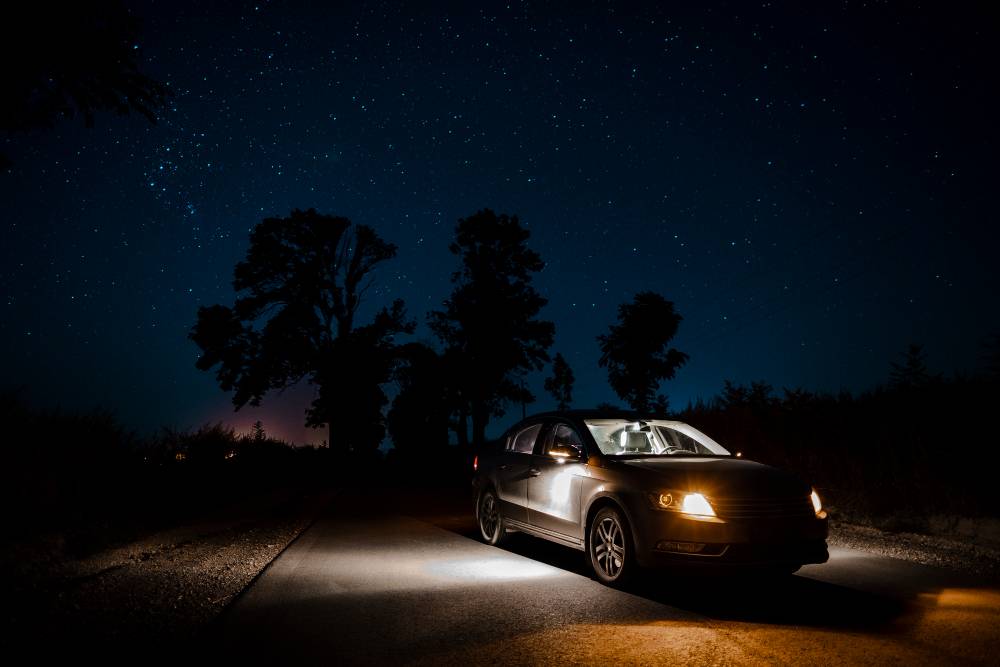 The least priced Audi sold in India is also the most fuel efficient vehicle sold by the German luxury car maker. The Audi A3 Diesel clocks an ARAI certified mileage figure of 20.38 Kmpl. The sedan uses a 2 liter-4 cylinder TDI turbo diesel engine, which is highly acclaimed for its high efficiency. The engine makes 138 Bhp-320 Nm and is mated to a 6 speed dual clutch DSG automatic gearbox. The car is also sold with a high performance, 1.8 liter turbo petrol motor. The Audi A3 sedan's diesel variant starts at 22.95 lakh rupees, ex-showroom Delhi.
Mercedes Benz A-Class Diesel – 20.06 Kmpl
The Mercedes Benz A-Class hatchback uses the largest engine among all cars in this list, but turns up with an impressive mileage figure of 20.06 Kmpl. The 2.2 liter-4 cylinder turbo diesel engine that is used by the A-Class hatchback outputs 107 Bhp of peak power and 250 Nm of peak torque. This very engine powers a variety of Mercedes Benz car models, albeit with higher power and torque outputs.  A 7 speed twin clutch automatic gearbox powers the front wheels of the hatchback. The A-Class Diesel starts at 26.20 lakh rupees, ex-showroom Delhi.
Mini Countryman D –  19.5 Kmpl
The Countryman D is the solitary Mini Cooper model to be assembled in India. The car was also the first diesel powered model that Mini sold in India, and globally. The Countryman D uses a 1.6 liter-4 cylinder turbo diesel engine that makes 112 Bhp of peak power and 270 Nm of peak torque. A 6 speed automatic gearbox handles torque transmission to the front wheels. The car gets a 19.5 Kmpl fuel efficiency number. At 25.90 lakh rupees ex-showroom Delhi, the Countryman D is also the most affordable Mini car sold in India.
Mercedes Benz B-Class Diesel – 18.98 Kmpl
A spacious car that is more of a compact MPV than a hatchback, the Mercedes Benz B-Class shares its 2.2 liter turbo diesel engine and tune with the A-Class Diesel. However, the higher weight means that the B-Class gets a lower fuel efficiency rating, which at 18.98 Kmpl, is a full kilometer lower than the A-Class. Also, the car is pricier than the A-Class, with a 28.31 lakh rupees ex-showroom Delhi price for the diesel base variant. The B-Class however, beats the A-Class hollow in terms of space offered on the inside and its sheer versatility.
Want to see your photo feature about that exciting road trip published on Cartoq? Share your details here