Maruti Suzuki has been constantly updating its popular tall boy, the Wagon R. The 2010 model Wagon R or the 'Blue eyed boy' as Maruti likes to call it furthered the Wagon R's tradition with its all new K series engine and continues to rope in buyers by the dozen. So what makes the new Wagon R such an attractive vehicle? Here are 6 reasons that make the Wagon R a great car for its features and gadgets.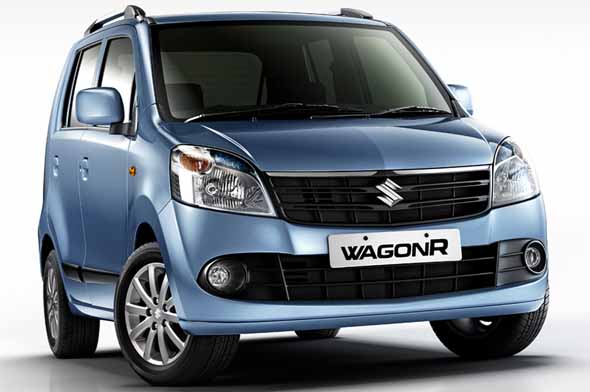 Looks: Now the Wagon R was always a traditional looking tall boy but its last avatar got plenty of tweaks as far as design and appearance is concerned. You can still see the typically Wagon R lines but the blue accent on the headlamps, the reworked bumpers, and tail lamps all add a fresh zing to the old stallion.
In-car entertainment: Now the Wagon R may be a budget car but that by no means makes it a dull vehicle. In fact it offers useful features like aux-in and a CD player as part of its integrated in-car entertainment. The system and integrated centre console is a good looking mix of silver accents in the dark grey dashboard.
Adjustable steering and digital fuel meter: You also get a tilt adjustable steering wheel on the new Wagon R, which makes it very easy to find yourself an ideal driving position. It also sports a digital fuel meter to add to its youthful appeal.
Unique storage space: The designers at Maruti Suzuki thought of some very innovative things while making the Wagon R. One of them is this concealed storage space found under the front passenger's seat. This space can be used to keep important papers and free up space in the glove box where you can keep things like water bottles etc.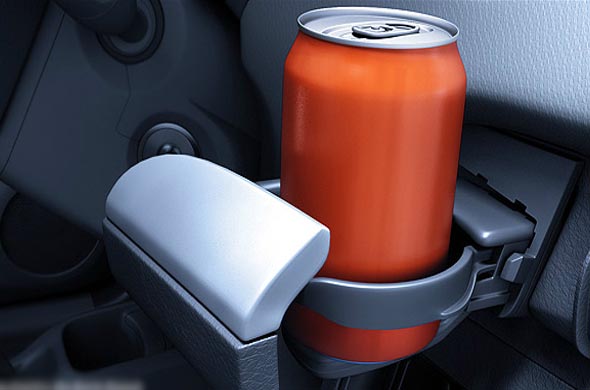 Pop-out cup holders: Although cup holders are found in almost every car the ones on the Wagon R are special. They are positioned on the right of the steering wheel for the driver and on the left of the dashboard for the front passenger. The positioning of the cup holders is near the AC vents allowing for some cooling of the drinks kept there. These cup holders too can be neatly concealed and released with the slight touch of your hand.
Split-folding seat: The Wagon R gets split folding seats which can be folded down to increase luggage space, they can also be used to lie down if the front passenger seat is completely reclined, without its head rest.