BMW launched their iconic Mini brand of cars in India at the 2012 Delhi Auto Expo in the range of Rs. 24.90 lakh- Rs. 31.99 lakh. Here's a photo gallery of the Mini cars that were parked at the BMW pavilion.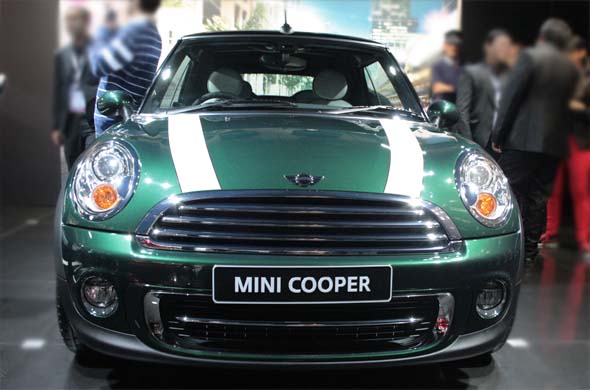 The modern day Mini Cooper takes the iconic Mini design a little further. It has a cute looking front with a bold chrome grille, stylish front bumpers with chrome inserts and fog lamps. Overall it has a cute yet agressive stance.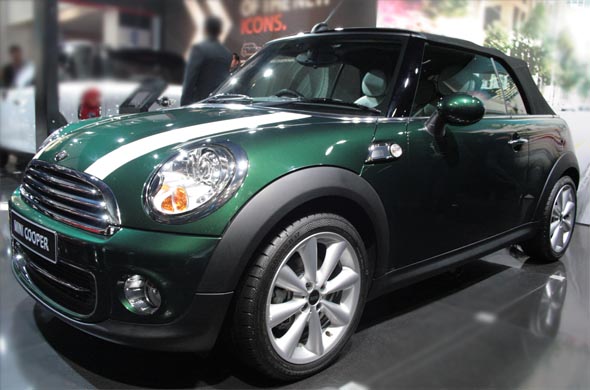 In profile you can see the large pronounced wheel arches of the Cooper which give it a slightly rugged appearance. The Cooper you see in the image is a two-door convertible.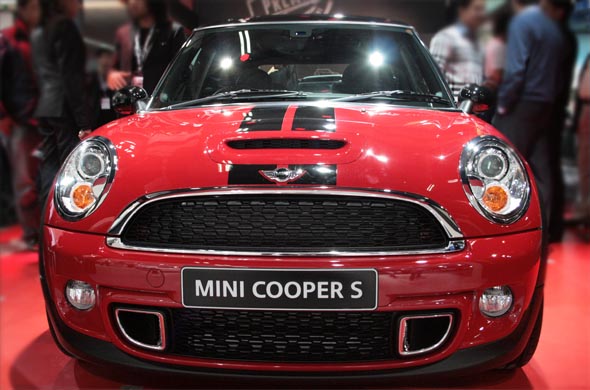 The Mini Cooper S has a slightly more aggressive and masculine design. t too gets ample chrome at the front like its sibling. It also has a wide hood scoop which gives it a sporty appearance.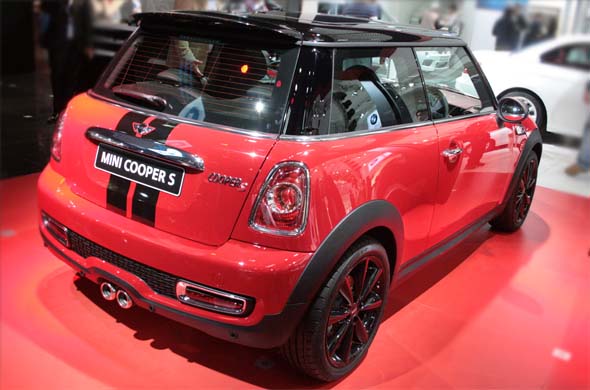 At the rear the Cooper S gets a centrally mounted dual tip exhaust and chrome surrounds on the bumper. The Boot sports a large chrome slat right above the number plate holder.
The Mini Cooper S Countryman is a four door car with some SUV like design elements. The front grille, bumper scoop and headlamps all give it a butch and masculine stance.
In profile you can see the chrome surround on the side view indicator and the chrome door handles of the Countryman. It has sleek looking roof rails and it also has large pronounced wheel arches like its siblings.
At the rear the Mini Cooper S Countryman gets dual exhaust, chrome on the bottom of the rear bumper, a plain and simple boot lid with a large Mini logo at the centre.