Manju Warrier is one of the most popular actresses in the Malayalam film industry. The actress recently made headlines for purchasing a massive BMW R1250 GS adventure motorcycle. Weeks after Manju Warrier took delivery of her motorcycle, another young actor from the industry, Soubin Shahir, also purchased a BMW R1250 GS Trophy Edition motorcycle. Recently, both Manju Warrier and Soubin Shahir took their motorcycles for a late-night spin, and the actress shared images of her and Soubin Shahir with their motorcycles on social media platforms.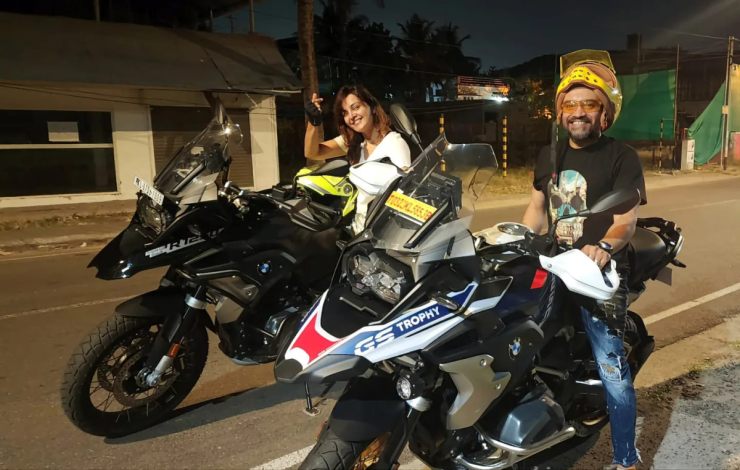 Manju Warrier shared the pictures on her Facebook page and wrote, "The fears I don't face become my limits. Thank you for being there for me as such good friends and patient guides, Soubin Shahir #bineeshchandra (also for the pictures). You guys are super cool. Important: Please wear proper riding gear while motorbiking. Pardon me for my ignorance in the pictures!"
Also read: 10 DC Design cars & how they look in the REAL world: Maruti Swift to Mahindra XUV500
As expected, some users complained in the comment section about the actors not wearing proper gear. There are many actresses in Malayalam who ride motorcycles; however, Manju Warrier is the only one to own an expensive adventure motorcycle like this.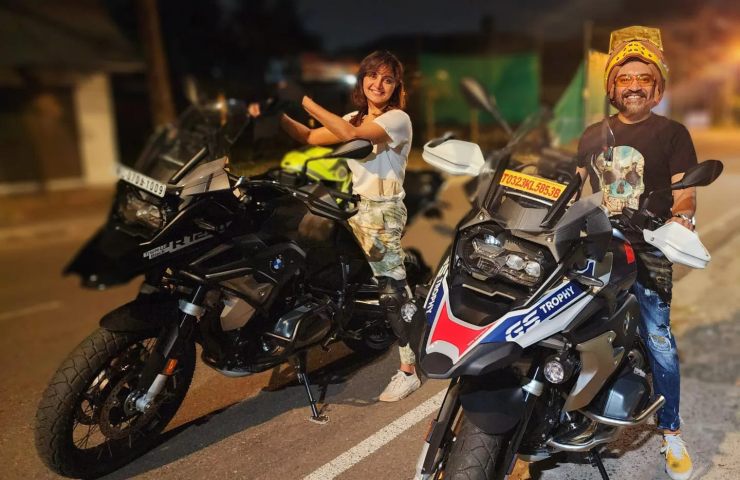 The 44-year-old actress always had a crush on motorcycles, but it was only recently that she got her two-wheeler license. A few months after she got her license, she bought the BMW R1250 GS. A bike trip with Tamil actor Ajith Kumar to the mountains during the shoot of one of their movies had also influenced her decision. We previously mentioned that riding a heavy and powerful motorcycle like the BMW R1250 GS can be different when compared to a regular commuter bike. Manju Warrier's post suggests that she is still getting used to the motorcycle, and Soubin Shahir and her other friend are helping her overcome her fear. Perhaps that is why they decided to take the bike out at night, as there are fewer vehicles on the road.
Manju Warrier's BMW R1250 GS adventure tourer is powered by a 1245-cc twin-cylinder boxer engine that generates 134 Bhp at 7,750 rpm and 143 Nm of peak torque at 6250 rpm. It is paired with a six-speed gearbox. Other than her newly bought motorcycle, Manju Warrier owns a Mini Cooper, which is finished in a yellow and black dual-tone custom paint job. She also owns a humble Maruti Baleno hatchback and a Range Rover luxury SUV.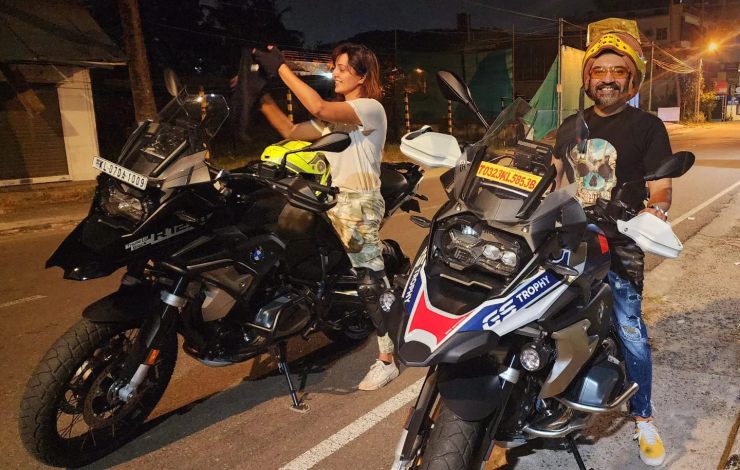 Soubin Shahir owns the Trophy Edition motorcycle, which is also powered by the same engine. Manju Warrier's motorcycle is finished in black, while Soubin Shahir's motorcycle gets Gravity Blue metallic paint. LIke many actors from the industry, Soubin Shahir is also passionate about vehicles and owns cars such as a Volvo XC90 and a Lexus ES 300h luxury sedan in his garage. The actor also has cars like an older generation W212 Mercedes-Benz E-Class luxury sedan, a Harley Davidson Street 750 motorcycle, and a Volkswagen GTI or two-door Polo. SOubin has modified the Mercedes-Benz E-Class and the Volkswagen GTI to his liking.
Also read: Upcoming 2022 Maruti Suzuki Vitara Brezza rendered