Last month, the Kerala Government decided to install Artificial Intelligence cameras on National and State Highways across the state as part of the Safe Kerala Project. The main aim of this project was to reduce the number of road accidents and violations. After the installation of the cameras, there was a trial period of over a month to ensure that people became accustomed to them. The AI cameras have now started collecting fines from June 5, 2023. It seems that the AI cameras are performing their job effectively, and people are scared of them. Kerala witnessed fewer violations on the first day after the cameras were implemented.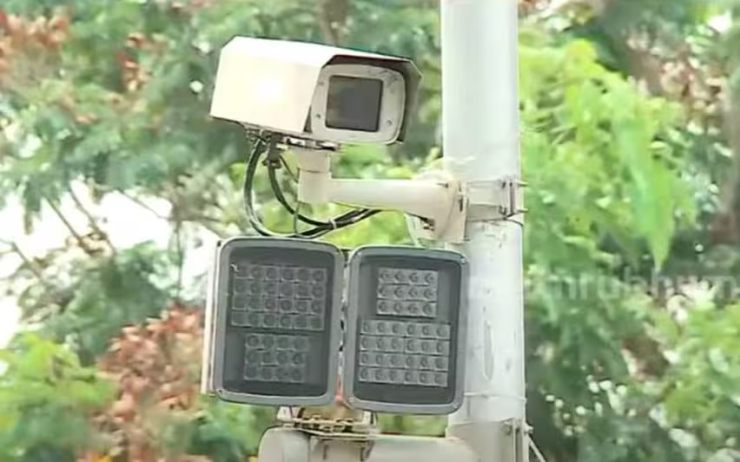 As part of this project, a total of 726 AI cameras were installed across the state. These cameras picked up a total of 38,520 violations from different parts of the state. The district of Kollam recorded the highest number of violations yesterday with 4,778 instances, while Malappuram district had the lowest number of violations at 545. It should be noted that the 38,520 violations were recorded in the first 12 hours (from 8 am to 8 pm). Thiruvananthapuram recorded 4,362 violations, Pathanamthitta recorded 1,177 violations, Kollam recorded 4,778 violations, Alappuzha recorded 1,288 violations, Kottayam recorded 2,194 violations, Idukki recorded 1,483 violations, Ernakulam recorded 1,889 violations, Thrissur recorded 3,995 violations, Palakkad recorded 1,007 violations, Kozhikode recorded 1,550 violations, Wayanad recorded 1,146 violations, Kannur recorded 2,437 violations, and Kasaragod recorded 1,040 violations.
Also read: 10 DC Design cars & how they look in the REAL world: Maruti Swift to Mahindra XUV500
Mr. Antony Raju, the Transport Minister of Kerala, stated to the media that traffic violations in the state have significantly reduced after the installation of AI cameras. It appears that most road users are concerned about receiving fines from the AI cameras, and this is one of the reasons for the decline in the number of violations. High-resolution surveillance cameras have been placed in various parts of the state and on national highways. The government has invested around 232 crores in this project. However, there are a couple of controversies surrounding the implementation of this project.
The violations recorded by the cameras are sent to a main Data Centre located in Thiruvananthapuram. Sub-data centres have been established in every district. The Data Centre hub in Thiruvananthapuram receives data from all the districts. After receiving the data, the pictures are sorted, and depending on the location, they are forwarded to the respective areas. The camera automatically detects a specific number of violations and captures an image. It then sends the picture to the headquarters, which forwards it to the sub-data centre where the challan (citation) is issued. The cameras installed on the road can capture high-quality images, even at night.
Currently, the camera can detect offenses such as riding a two-wheeler without a helmet, carrying three people on a two-wheeler (even if it's a child), using a mobile phone while driving or riding, driving a car without wearing a seat belt, overspeeding, illegal parking, and jumping a traffic signal, among others. Last month, we even witnessed parents riding scooters with their children hidden between their legs to avoid the AI cameras. Riding a two-wheeler without a helmet will result in a fine of Rs. 500, while carrying three people on a two-wheeler will result in a fine of Rs. 1,000. Using a mobile phone while driving or riding will incur a fine of Rs. 2,000, and driving
Via: mathrubhumi
Also read: Upcoming 2022 Maruti Suzuki Vitara Brezza rendered