One of the few segments that is still showing moderate growth despite the slowdown in the overall car market in India is the premium hatchback segment. This segment grew at 4.1% in the period April 2012-March 2013, compared to the year before.
The Maruti Swift is the largest selling premium hatchback, with total sales of 184,897 units in the last fiscal year, accounting for nearly 41% of all premium hatchback sales in the country. The second-largest selling premium hatchback is the Hyundai i20, which sold 91,400 units in the last fiscal, accounting for a market share of just about 20%, while all the other cars account for the rest.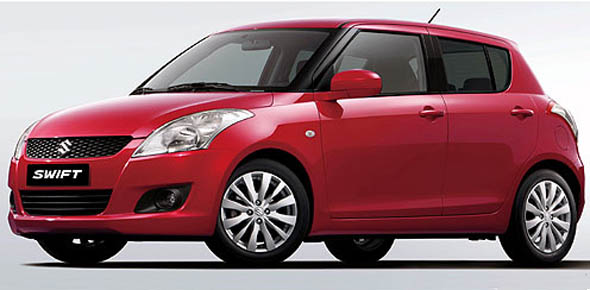 What is a premium hatchback?
A premium hatchback is a large hatchback priced between Rs. 4 lakh and Rs. 7 lakh (broadly, although there are cars below and above this price band), with space for five adults, has more luggage space than a hatchback, usually with engine capacity of about 1.2 litre for petrol and up to 1.5 litre for diesel. These cars are under 4-metres in length and hence qualify for small car excise norms as well. Also read: Premium hatchbacks for bad roads
Premium hatchbacks in India in order of popularity going by annual sales figures include:
Maruti Swift  || Hyundai i20 || Ford Figo
Tata Vista || Volkswagen Polo || Toyota Etios Liva
Nissan Micra || Chevrolet Sail U-Va || Renault Pulse
Skoda Fabia || Honda Jazz (recently discontinued) || Fiat Punto.
In some classifications, you would even find the Maruti Ritz, Honda Brio and Chevrolet Beat qualifying as premium hatchbacks, because of their price points. Also read: Should you buy a premium hatchback or an entry sedan?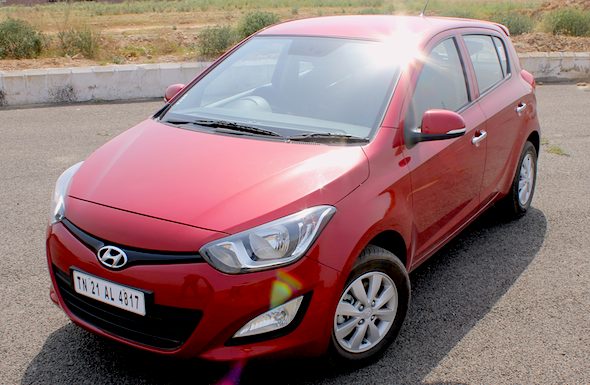 Highly competitive segment
The Maruti Swift continues to be the most popular, selling over 15,400 cars a month on average, while the others hardly cross 9,000 units a month in a good month. However, that's where the competition is with the Ford Figo, Toyota Etios Liva and Volkswagen Polo locked in a neck-and-neck race. Each of the cars has a unique attribute. Also read: Best cars for women drivers

Buying criteria for premium hatchbacks
For instance, if you were on a tight budget you would be looking for the Most Value-For-Money Diesel Premium Hatchback, choosing between the Ford Figo, Tata Vista, Chevrolet Sail U-Va and Maruti Swift. Also see: Premium hatchbacks for first-time buyers and Most value-for-money premium petrol hatchbacks
Or perhaps comfort is your priority, where you would be looking for the Most Spacious Premium Hatchbacks based on legroom or the Most Comfortable Premium Hatchbacks.
For good fuel economy, you may want to check out: Forgotten fuel-efficient diesel hatchbacks. If performance is your main criteria check out: Best performance premium hatchbacks in India. There are more cars coming in the form of the Volkswagen Polo 1.2 TSI, and the Fiat Punto Abarth coming soon.
Road tests and Reviews
Are you interested in a particular premium hatchback? Click on one of our road test and review links below for a detailed report on how the car of your choice fares. If you can't find the car in the list below, go to the car's page, by clicking any of the highlighted car names in the paragraphs above.
Maruti Swift diesel road test
Maruti Swift petrol road test
Hyundai iGen i20 diesel road test
New Ford Figo road test
Volkswagen Polo diesel road test
Tata Vista D90 road test and review
Chevrolet Sail U-Va road test and review
Video Reviews
If you wish to watch a video review of the premium hatchback of your choice, click one of the links below to watch the video. Also see CarToq video hub: CarToq videos
Maruti Swift ZXI video review
Hyundai iGen i20 video review
New Ford Figo video review
Chevrolet Sail U-Va video review
Toyota Etios Liva video review
Popular  Comparisons
At CarToq we keep doing a number of comparisons between popular cars to help you make an informed decision on your car. Here are some of the popular comparisons:
Hyundai i20 vs Maruti Swift video comparison
Ford Figo vs Maruti Swift video comparison
Toyota Etios Liva vs Maruti Swift video comparison
Honda Brio vs Maruti Swift video comparison
If you are looking for a comparison or advice on a car that's not already in our list, do post a question on www.CarToq.com and we'll be happy to address it.