Official pictures of the upcoming Audi A3 concept have been leaked ahead of its unveiling at the 2012 Geneva Auto Show. The sedan version of the A3 concept will be launched in India, later this year.
The A3 is an important model for it will be the cheapest Audi in India. The Audi A3 is expected to be priced starting at Rs. 20 lakh. As the name suggests, the Audi A3 will be pitched below the A4.
The A3 concept measures 4,440 mm and is 260 mm shorter than the A4 in overall length.  The A3 is expected to be powered by Audi's familiar 2-litre turbo diesel motor that already powers the Volkswagen Jetta, Passat and the Skoda Yeti. However, the A3 engine will likely put out more power and torque than these models. Now, let's take a brief look at the design of the upcoming Audi A3.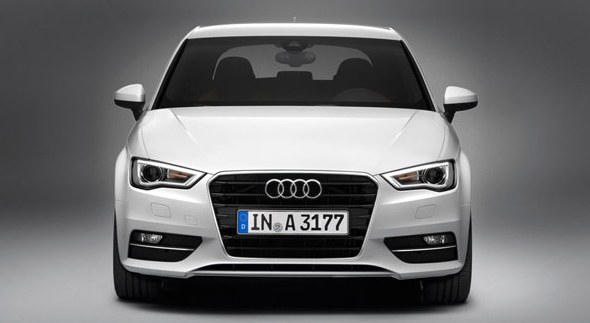 Aggressive front: The A3 concept has an aggressive front with typically Audi design language, such as the sharp looking headlamps and deep set hexagonal grille. In many ways, the A3's front resembles the new Audi A6.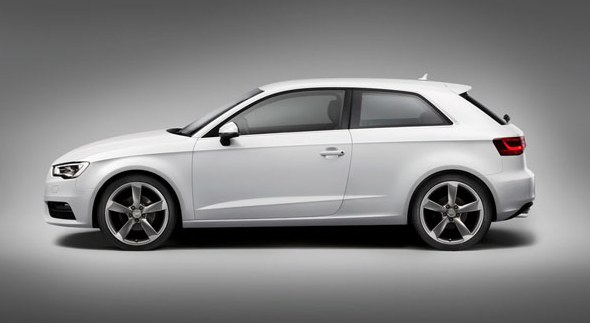 Sporty side profile: The A3 concept has just two doors, though the production version will come with four doors. A swage line connecting the headlamps and the tail lamps accentuate the car's length.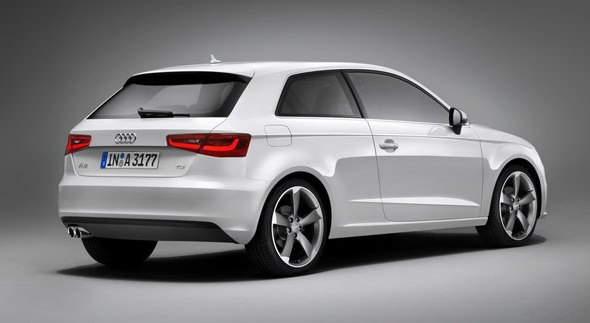 Simplistic rear: The A3 concept ends like a typical hatchback with a well sculpted boot door. The large side swept tail lamp cluster intrudes into the hatch door giving it a bold look.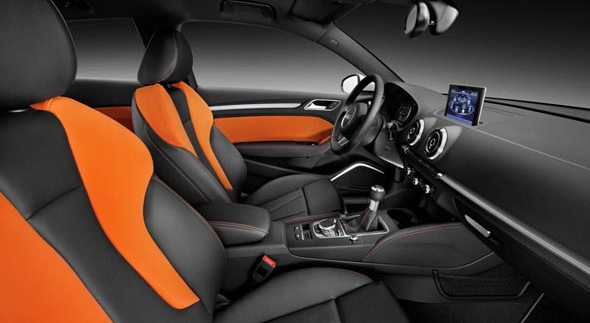 Enticing cabin: The A3 concept has grey-orange two tone upholstery. The front seats are well sculpted to offer overall support. The rear seats are wide enough to house three passengers comfortably. The boot space is also generous.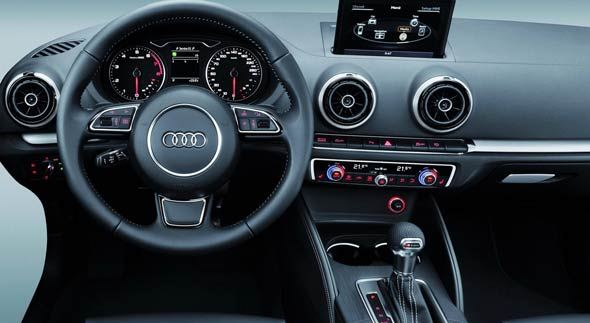 Sophisticated features: The A3 concept has sophisticated interiors with spot-on instrument dials and precise fit and finish. The new MMI (Multi Media Interface) that slides out of the dashboard has an LED backlight and has 3D graphics, which is a first among luxury cars.