German luxury car manufacturer Audi announced (on Thursday) that it has started production of the new Audi A6 Sedan at the Aurangabad plant in Gujarat, India.
The gorgeous new Audi A6 will be launched in July 2011 and more than 2,000 units of A6 will run off Audi's production line every year, in the initial years, at the Group's Aurangabad facility.
"The commencement of production of this next generation Audi A6 is in line with our long term strategy for India and is a precursor to its much—awaited launch later this year," Audi India Head Michael Perschke said in a statement.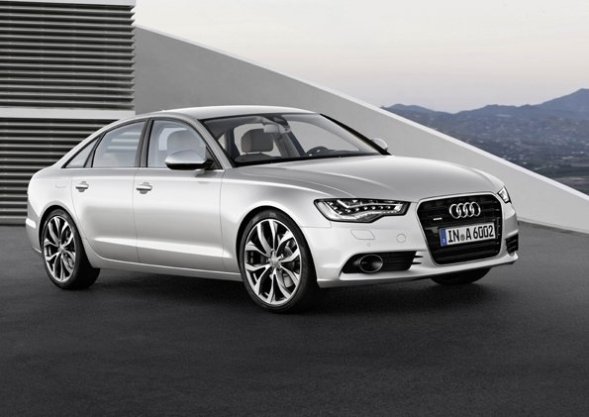 The new Audi A6' production will be done in 16 work cycles on one production line at the plant and will employ 126 people.
The new A6 measures 4.92 m in length, 1.87 m in width and 1.46 m in height and will be offered in both diesel and petrol engines. Also read: New Audi A6 to be launched in India in July
CarToq had earlier reported that the base diesel variant of Audi A6 will be powered by a 2-litre turbo diesel engine that churns out 175 bhp of maximum power and the higher trim diesel variant will be powered by a 3.0 litre TDI that produces 242 bhp.
The base petrol variant of the upcoming A6 will be powered by a 2.8 litre FSI petrol motor that churns out 201 bhp while the top-end variant will be powered by a 3.0 litre super-charged TFSI motor which will make 296 bhp of maximum power.
Audi claims that the new A6 is the most successful executive saloon in the world backed by the fact that new A6 has outsold its main rivals the BMW 5 series and the Mercedes E-Class in the international markets.
Audi India has set a sales target of 5,000 units this year. The company registered an impressive 105% sales growth as it sold 1,986 cars in the January – April 2011 period which is more than half the number (3,003) of cars sold in all of 2010. Related: Audi India sets a sales target of 5,000 units for 2011
The A6 Sedan will help Audi sustain the phenomenal growth they have witnessed over the past few months and will be a reflection of what we can expect from Audi in the near future.