Automatic cars are fast gaining popularity in India and the major reason for this has to be the affordable AMT / AGS transmission set-up. As the name suggests, these are automated versions of the same manual gearbox that powers the car and manufacturing these are cheaper than conventional automatics. You do have as many as 25 different car models under Rs 10 lakh that come with an optional automatic – the range includes both AMT / AGS as well as torque convertors and CVT set-ups.
We have filtered down the list for all those car models that can be bought for less than Rs 10 lakh on-road. Lets have a look:
1) Automatic Cars In India Under 10 Lakh: Datsun redi-GO AMT
Price: Rs 4.38 lakh onwards (on-road, before discounts)
Discounts: 1st Year Insurance + 1 Gram Gold Coin (800 cc) / 2 Gram Gold Coin (1 Litre) + Rs 10K Exchange Benefits + 3 Year Road Side Assistance (October)
India's most affordable automatic car comes from Datsun and is available in two versions of T(O) and S. At an on road price of about Rs 4 lakh (considering the discounts), the redi-GO AMT offers shattering value for money considering the features it comes equipped this. This includes power steering, air-con with heater, drive computer, audio system with Bluetooth connectivity, driver side airbag, front power windows, keyless entry etc.
The redi-GO looks pretty nice for a small car and with generous dimensions, manages to stand out in the crowd of hatchbacks on the road. It even gets slim DRLs or day time running lights up front! While the manual version comes with both 800cc and 1000cc engines, the AMT gets the latter. Its good for 68 PS of power and 91 Nm of torque and has a rated fuel economy of 22.5 kmpl. We like the way this AMT set-up works and this combined with a light steering and high seating makes this a very sorted urban car. It gets a creep function which allows the car to move ahead by releasing the brake – very useful for slow moving traffic. As expected, you can also take over the automated shifts by shifting the lever to the left while in D mode, something that the more expensive Renault KWID lacks.
On the inside, the redi-GO gets an all black color theme that is broken well by silver inserts at places. Practical points include open space above the glove box, under the air-con and multiple cup holders. That said, all four doors do not offer any storage space at all. However Datsun claims the redi-GO has the roomiest interiors for the segment. Overall, the redi-GO is a very good automatic urban car that can handle the occasional highway duties too.
Pros:
Most affordable automatic
Modern interiors
Easy urban car (tall seating, good visibility, light steering)
Peppy and fuel efficient
Cons:
High speed manners
Interior fit and finish
Limited network, poor resale value
Cost cutting evident (single front wiper, non retractable belts)
Sales:
July: 1623
Aug: 1674
Sep: 1658
Latest update: Limited edition model launched in Sep 2018
2) Automatic Cars in India Under 10 Lakh: Maruti Alto K10
Price: Rs 4.65 lakh (on-road, without discounts)
Discounts: Upto Rs 20,000 cash and upto Rs 35,000 exchange bonus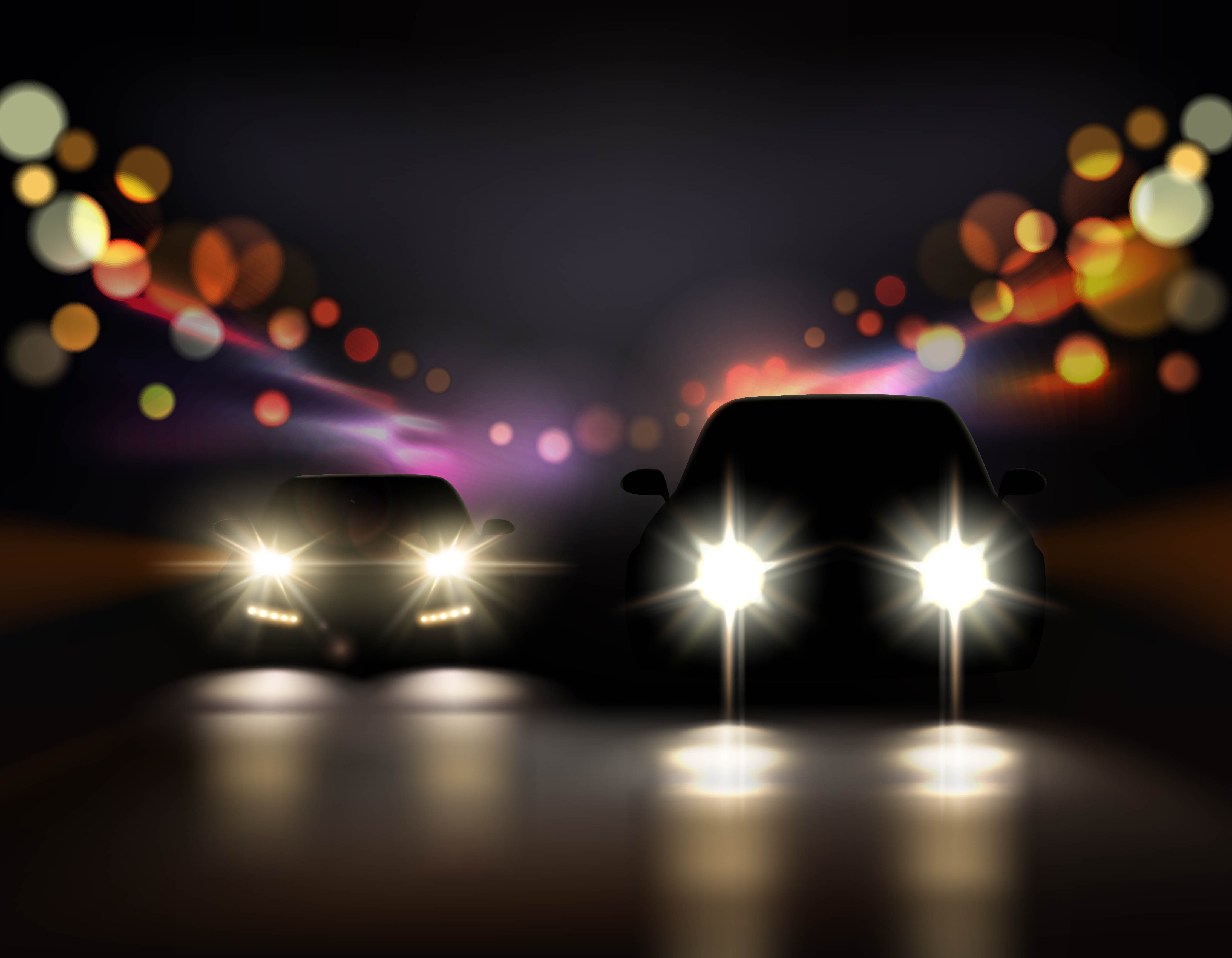 Maruti's most affordable automatic car is the Alto K10. This current generation K10 got a major facelift in 2014 and even four years down the line, looks fresh and appealing for this price. Not as tall as the KWID or the redi-GO, but in smaller towns, the K10 is quite popular. The AMT version gets the same 1.0-litre three cylinder engine as the MT one. This one puts out 67 PS of power and 90 Nm of torque, more or less similar to that of the other two cars in the same price band. However, it feels a tad smoother at idle and on the move. The AMT too seems to have been calibrated better here in the K10, making it perform the best here. Fuel economy too is similar to the other cars.
The cabin of the Alto K10 is a weak point. It isn't as modern as the rivals and the AMT gear lever takes up a lot of space which means this version comes without cup holders up front – storage space is surely lacking here.
In terms of space, the Alto K10 cannot match up to the rivals either. Likewise, the AMT is available in one version only and this comes without features like front fog lamps, keyless entry, body coloured outside mirrors and even side moulding. ABS too is missing. This is one area where the rivals score higher points. The only point going in favour of the Alto K10 is Maruti's widespread network and long term peace of mind factor.
Pros:
Peppy and efficient
Peace of mind, resale value
AMT works better than rivals
Best high speed manners here
Cons:
Cabin design is outdated
No storage space due to AMT lever console
Limited cabin design
Missing features (fog lamps, keyless entry etc)
Sales : Alto K10 (not available separately, is always combined with Alto 800)
Latest update: Alto K10 Plus launched in March 2017
3) Automatic Cars in India Under 10 Lakh: Renault KWID
Price: Rs 4.85 lakh onwards (on-road without discounts)
Discounts: 50% Off on 1st Year Insurance + Rs 15000 Exchange Bonus + 4 Year Warranty on Select Model (October)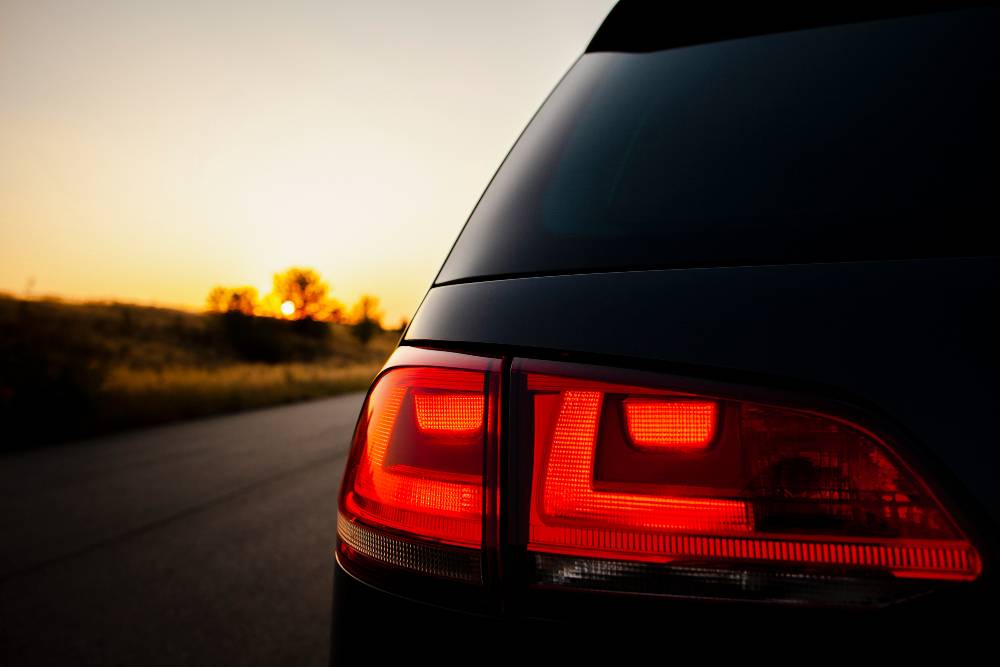 The KWID is the most expensive entry level automatic hatchback here but it also the one that offers the best bang for your buck. Lets stat with the design first ; the SUV inspired theme works well and gives this car best road presence among the lot. It is wider and longer than the redi-GO and the Alto K10 and this along with the longest wheelbase means cabin space is generous. The limited editions look cooler too, thanks to exterior sticker work and even jazzed up wheel covers. Talking of which, the KWID's interior is a level up as compared to the other two cars and we aren't just talking about the design but features on offer. A touch screen infotainment system, a full LCD speedometer console with a driver info display and even a rear arm-rest have never been heard of before in a car in this segment.
Its a little known fact that the redi-GO and KWID share the same engines, both the smaller 800cc and the larger 1000cc. The latter is the one that powers the AMT model and like the redi-GO, offers more than ample performance. The KWID is the only AMT car in India that does away with a conventional gear lever but makes use a rotary knob to shift between D (Drive), N (Neutral) and R (Reverse). While this frees up cabin space, it does not allow the drive to change gears manually. 
A highlight about the KWID is its ride quality which is better than the redi-GO and the Alto K10. All factors combined, though the KWID is the most expensive car here, it is worth the extra monthly EMI
Pros:
SUV inspired design works well
Feature loaded (touch screen, LCD speedo etc)
Best ride quality of the lot
Peppy and efficient
Cons:
Rotary AMT knob removes manual override
Most expensive here
Small tank (28 litres), largest turning radius
Most expensive here!
Sales:
July: 5015
August : 5541
September: 5529
Latest Update: 2018 edition with added features 

4) Automatic Cars in India Under Rs 10 Lakh: Maruti Wagon R
Price: Rs 5.42 lakh onwards (on-road, before discounts)
Discounts: Upto Rs 40,000 cash and upto Rs 30,000 exchange bonus
One of the oldest brand names on sale in the segment is still enjoying massive popularity. The tall boy WagonR is the second largest selling car under Rs 5 lakh in India and though the all-new model is due for a launch next year, the current one continues to sell well, thanks to massive discounts and popularity in the fleet segment. The design has aged well and frankly, this is not a good looking hatchback. The top end model (earlier known as StingRay) does look far better with a bolder stance, projector lamps, gunmetal grey alloy wheels and a little body kit. The AMT option is offered in four trims of VXI, VXI Plus, VXI Option and VXI Option Plus.
The car surely is practical and this is evident the moment you step inside the car. Not only is Ingress and egress good, you get a feeling of space. Dashboard design is not beginning to feel a bit old but the new limited edition brings in a fresh air. Stylish seat covers, styling kit with wooden finish and a double DIN audio system do help a bit. 
Comfort is good if not excellent though the car lacks features like a digital display for speedometer console, touchscreen interface or rear air-con vents. The WagonR gets the same 1.0-litre petrol unit as the Alto K10 and the Celerio with both MT and AMT options along with a factory fitted CNG kit – this makes it very popular in the commercial segment. The engine itself is peppy, efficient and reliable. However, if you are in the market for a car in this segment, either look at the Santro or wait for the all-new Wagon R due in early 2019.
Pros:

Value for money
Factory fitted CNG, AMT option
Fuss free and easy to drive
Proven product, reliable in the long run
Cons:
All-new model is due early next year
Lacks features that rivals offer
Design is certainly not attractive anymore
Interiors now feel dated for the price
Sales:
August: 13658
September: 13252
Wagon R: 10655
Latest update: Limited edition launched in October 2018
5) Automatic Cars in India under Rs 10 lakh: Maruti Celerio
Price: Rs 5.48 lakh onwards (on-road, without discounts)
Discounts: Upto Rs 35,000 cash, upto Rs 30000 exchange bonus (November)
And finally the Celerio, the third Maruti in this list. Priced similar to the WagonR, it offers a slightly better cabin, a more comfortable ride quality and even a cross version called the 'Celerio X'! Not many know but this car is way more efficient than similarly priced cars like the new Hyundai Santro and Datsun Go / Go Plus. It uses the tried and tested 1000cc K10B motor that also powers the Alto K10 and WagonR. This hatchback is sold in both manual and automatic gearbox options with safety features like dual airbags and ABS in the higher versions. It even gets a steering height adjust which more expensive cars like the Santro lack! 
We like the way the Celerio looks : it has aged well and continues to sell in great numbers. The drive is easy and thanks to a lower height, centre of gravity is lower which in turn makes this stable in terms of handling. A total of 12 different versions are on offer including two powered by factory fitted CNG kits. The AMT option is available on both the regular and the Celerio X model.
Pros:
Well packaged cabin : good space and practical
Maruti's excellent network and peace of mind
Higher discounts and offers in the market
Features on offer : alloy wheels, dual airbags, steering adjust etc
Cons:
Pricier than other options here
Brand image : lot of Celerios on road with a commercial plate
Sales
August: 9503
September: 9208
Celerio: 9260
Latest update: Celerio H2 Tour launched in Feb 2018
6) Automatic Cars in India under Rs 10 lakh: Tata Tiago
Price: Rs 5.65 lakh onwards (on-road, before discounts)
Current Offers: 1st Year Insurance @ Rs 7400 + Rs 10K Exchange (November)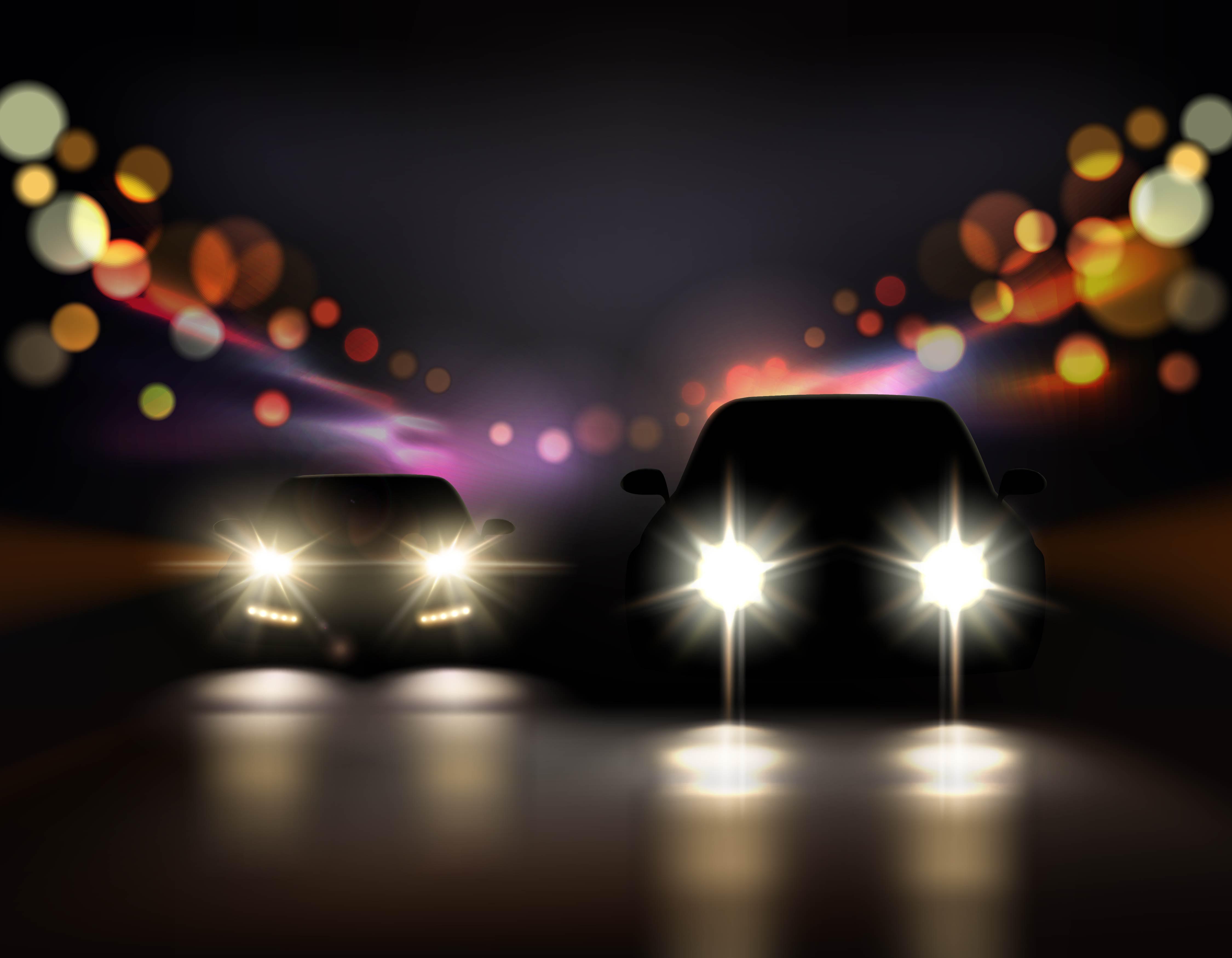 The Tiago makes up for almost 50% of the total passenger car sales for Tata Motors. Priced just above small entry level hatchbacks, the Tiago offers you more bang for your buck than any other similarly priced model. And we aren't just talking about the design that looks upmarket but the interiors that would look at home on a Rs 6 lakh hatchback! Available in no less than 12 versions, 2 engine and 2 transmission options, the Tiago comes feature packed including multiple safety aids.
The automatic Tiago is sold with the petrol motor and is available in two versions of XTA and XZA, the latter comes with features like a touchscreen ConnectNext infotainment system, steering controls, ABS, dual Airbags and even a cooled glovebox! And then there is supple ride quality that betters most rivals. Drive this car over bad city roads and you will come back with a smile on your face. It also scores over others in terms top notch driving dynamics, good city handling and excellent brakes. The 1.2 petrol engine puts out more than ample performance for the segment, while delivering excellent fuel economy figures. Definitely one of the most fun to drive cars in the price segment and Tata's best small car till date.
Pros:
Interior design and quality
Ride and handling package
No of variants on offer
Powerful and efficient engine options
Cons:
Petrol engine not as smooth as rivals
Tata's small cars are known for long term niggles
Rear headroom isn't impressive
Rivals have better resale value
Sales:
August: 9277
September: 8377
October: 7549
Latest update: Tata Motors launched the performance oriented JTP version of the Tiago at Rs 6.39 lakh
7) Automatic Cars in India under Rs 10 lakh: Hyundai Santro
Price: Rs 5.77 lakh lakh onwards (on-road, before discounts)
Current Offers: None
The Santro brand name has made a come back after four years. This time around, its an all-new product and has almost no resemblance with the model that was discontinued in 2014. Launched from Rs 3.8 lakh onwards, Hyundai aims to set their foot strongly in the small car market and also enjoy a first mover advantage in front of the upcoming all-new WagonR. This new product also makes use of Hyundai's first ever AMT transmission which is offered in two versions of Magna and Sportz. The new Santro is longer and wider than before and has a new design language that would appeal to a wider customer base. It isn't as tall as before though. It gets an entirely new cabin that certainly doesnt belong to a small car. It not only offers segment best quality, but a practical no-nonsense cabin with features like a IGNIS lookalike speedometer console, large touch screen interface, retro-modern side air-con vents, rear vents et al.
Space is a major highlight here and Hyundai clearly wants to keep their target audience's families happy. The old 1.1-litre petrol motor makes a comeback but has been revised heavily for increased performance and far lower emission levels : the Santro also offers the most affordable four-cylinder engine in India and even the AMT feels better calibrated than the Maruti offerings. There is no doubt that till the new WagonR arrives, this is the automatic car to buy under Rs 65 lakh.
Pros:
Best in class cabin design and quality
Superior 4-cylinder is very smooth
Good mix of ride and handling
Segment leading features
Cons:
Not as efficient as rivals
Conservative styling not to everyone's liking
Expensive higher spec models
Missing features (alloy wheels, DRLs, steering adjust, driver seat height adjust etc)
Sales:
October: 8535
8) Automatic Cars in India under Rs 10 lakh: Maruti Ignis
Price: Rs 6.46 lakh onwards (on-road without discounts)
Discounts: Rs 20,000 cash, upto Rs 25,000 exchange bonus (November)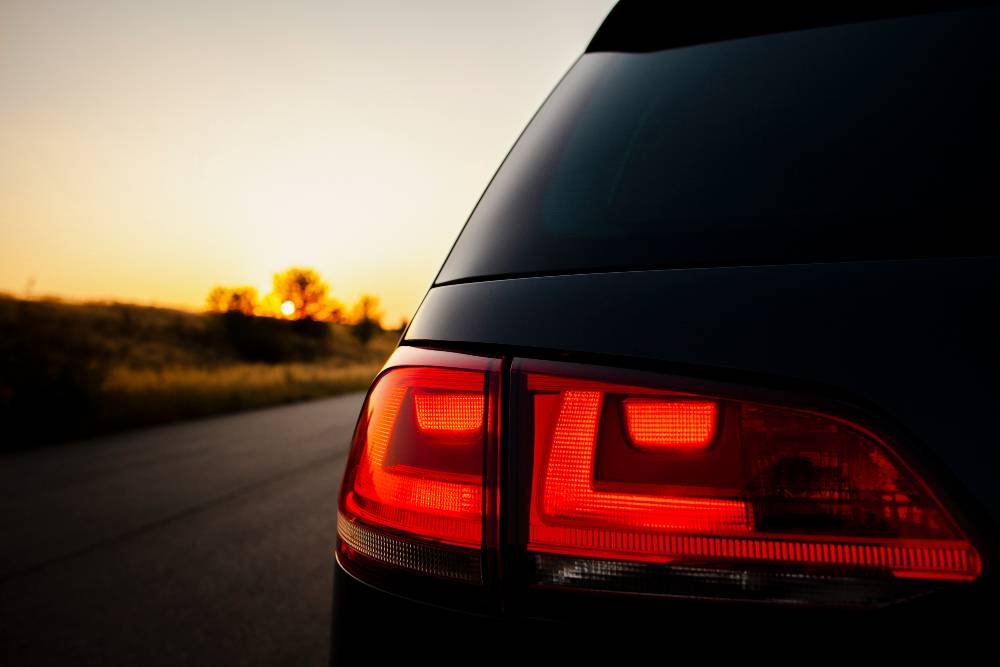 The Ignis is the most unconventional hatchback in India. It was purposely designed to have a different character and that has gone down well with those looking at exclusivity. The wide grille, protruding wheel arches, a large C pillar and an old school rear design brings in a new trend into the segment. The Ignis can also pass off as a small cross over! The cabin is definitely a highlight, being modern with its design and features on offer. It also gets body coloured elements on the inside to up the bling quotient. No shortcomings here, save for the limited shoulder room at the back. Infact, given the small external dimensions, you will be amazed with the space on offer for four adults.
Geared towards the millennials, the Ignis got off to a good start but with passing time, sales have fallen drastically. Save for the Gypsy, it is the lowest selling Maruti model in India now and also the most affordable Nexa offering. The diesel version was discontinued in mid-2017. Make no mistake, its a great (and fun) hatchback to drive and offers a host of personalisation options at the dealer level. It is the lightest Maruti car to use the 1.2-litre petrol motor and this means performance is terrific. The AMT 'box is offered across the top three versions which makes this a very good urban car. Add in the ever increasing offers and the Ignis turns into a recommended buy for the young at heart. Even our Senior Editor Bunny has one in his garage of cars and swears by it! Infact, Maruti is offering as much as 35,000 cash discount to fight Santro's popularity and at this price, the Ignis is worth the extra premium. Definitely.
Pros:
Unique design
Personalisation kits on offer
1.2 petrol is peppy and very efficient
Modern interiors, features
Cons:
Unconventional design
Poor resale value
Rear shoulder space
Sales
Aug: 3043
September: 2648
October: 2253
Latest update: Limited edition launched in Sep 2018
9) Automatic Cars in India under 10 lakh: Mahindra e2O Plus
Price: Rs 6.78 lakh onwards (on-road, before discounts)
Discounts: N/A
Yes, you can own an automatic all-electric car for under Rs 8 lakh in India. Mahindra updated the old e2O a few years back into what you see here. It gets two more doors, proper seating for four, a more powerful electric motor and a lot more. Top speed is now rated at 80 km/h and you can go as much as 140 km on a full charge. 
The controversial design aside, everything about the e2O is good. Take for instance the cabin that is surprisingly very good for four adults and offers a long list of features. Being an electric car, it has an automatic transmission, you get power steering, climate control, digital cluster, reverse camera etc. The best part is the smart phone connectivity that helps you control various aspects like remote cooling (switching on the air-con remotely) as well as knowing the nearest charging stations and car's health. The little e2O is indeed a clever car. 
While performance is brisk for city usage, don't expect it to do highway runs due to limited to speed and driving range. You will also need a dedicated parking slot at home (for charging) but the shockingly low running costs cannot be ignored. For a monthly run of say 1200km, you will end up saving about Rs 5000 over a similar priced petrol automatic and this equates to Rs 60000 annually. If you can work out an arrangement for charging it each night, the e2O indeed is a very good, clean and affordable urban car.
Pros:
Its clean!
Easy to drive – auto 'box, instant torque
Extremely low running costs
Features on offer
Cons:
Limited range
Extremely poor resale
Limited performance
Subjective looks
Sales: N/A
10) Automatic Cars in India under Rs 10 lakh: Maruti Swift
Price: Rs 7.22 lakh onwards (onroad, before discounts)
Discounts: Upto Rs 20,000 cash / Upto Rs 25,000 exchange bonus (November)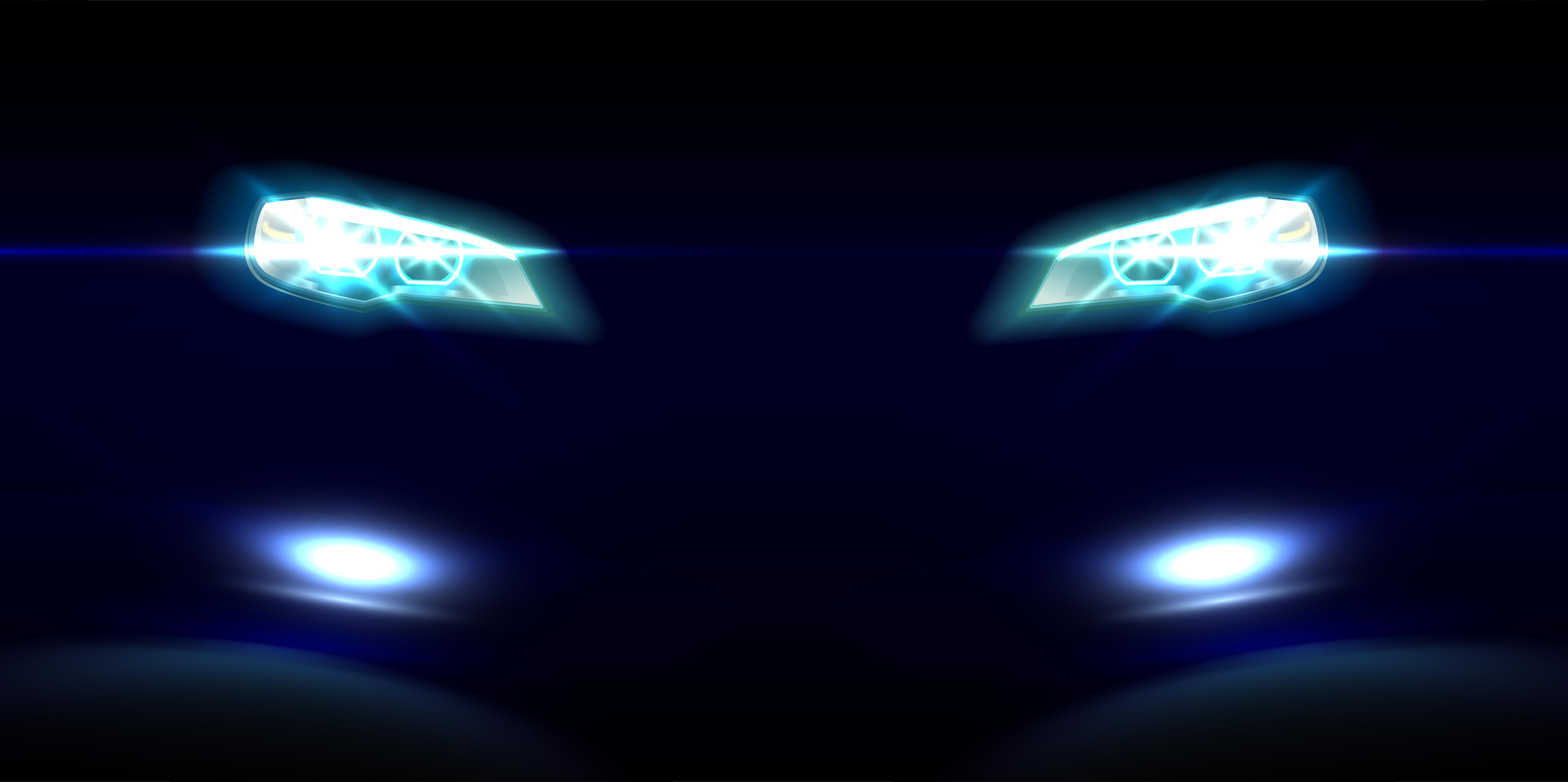 India's largest selling hatchback now is the Swift! Believe it or not but the all-new model has improved massively, thus translating into higher sales than ever before and the good news is that it is available with an optional AMT for both the petrol and Diesel engine options. The new Swift looks much better now and the lower, wider stance surely makes it look oh so sporty. Step inside and there is a sea of change in the design and quality parameter. We love the flat bottom steering and round dials for air-con controls and charging / USB outlets. The all black theme works well and the new Swift improves massively on the space front. Higher versions come with technologically advanced features like smart keyless with start-stop button, SmaryPlay infotainment and even LED front and rear lights. The new Swift offers slightly more passenger room though boot, at 268 litres, remains one of the smallest in the segment.
The new Swift gets a new, lighter platform and the reason why both performance and fuel economy have improved over the earlier version. The petrol engine has a certified economy of 22 kmpl while the diesel comes with a rated figure of 28.4 kmpl and even the base versions come with dual Airbags and ABS as standard. Both the engines offer excellent performance and the diesel motor now has minimal turbo lag and a flatter torque curve. Given the lower weight, the Swift is one of the quickest accelerating cars in the price band.
Pros:
New design is better, Swift looks sportier now
More space on the inside, base Lxi gets dual airbags
Lighter architecture means better performance and economy
High resale value and fun to drive
Cons
Still not as spacious as rivals like the Grand i10
Ride quality isn't very comfortable over broken roads
Sales
Aug: 19115
September: 22228
October: 17215
Latest update: AMT versions launched in top-spec trim
11) Automatic Cars in India under Rs 10 lakh: Nissan Micra
Price: Rs 7.26 lakh onwards (on-road before discounts)
Discounts: Cash Benefits up to ₹34 500/-, Interest rate at 7.99%, Insurance of ₹20 000/- @₹1/-, Assured 3g Gold Coin (November)
Before we start, do remember that the Micra is offered in two versions of Active (older) and the revised new version. The Active version looks dated and comes in only two versions of XL and XV. Given the massive discounts that add up, you can buy the XV version for just under Rs 6 lakh. This one comes with dual Airbags, a 6.2 inch touch screen interface, ABS, rear sensors etc. That said, the interiors cannot match upto to modern day rivals in terms of design, space or features – no climate control, no smart keyless entry with start-stop, no rear vents etc. Also, the Active does not come with an automatic.
If you have a higher budget, the current gen Micra petrol is the one to opt for – this one got a major facelift a few years back and looks aesthetically better. It only comes with a CVT automatic option with the petrol motor and this is indeed a superior unit as compared to the AMT / AGS transmissions of rivals. A CVT unit offers lesser lag during gear shifts and fractionally better fuel economy as compared to a manual box. The CVT Micra also gets more features than the Active version with a better looking dashboard. 
The Micra continues to get the tried and tested 1.2-litre 3 cylinder petrol engine that is mated to a 5 speed manual gearbox for the Active or a CVT for the regular model. 
Overall though, given its low demand, sober design and dated cabin, you can stay away from this model as rivals are much better in almost all parameters. But, if you want the most affordable CVT automatic in India, this is the one to pick.
Pros:
Sorted chassis – good mix of ride and handling
Reliable and peppy 1.2-litre petrol
Reliable and torquey 1.5-litre diesel
Cons
Rivals offer better engines in terms of performance / economy
Limited cabin room for the segment
Sober design, dated interiors
Poor resale value
Sales:
Aug: 302
Sep: 232
Oct: 249
12) Automatic Cars in India under Rs 10 lakh: Hyundai Grand i10
Price: Rs 7.30 lakh onwards (on-road before discounts)
Discounts: Upto Rs 50,000 cash and Rs 20,000 exchange bonus (November)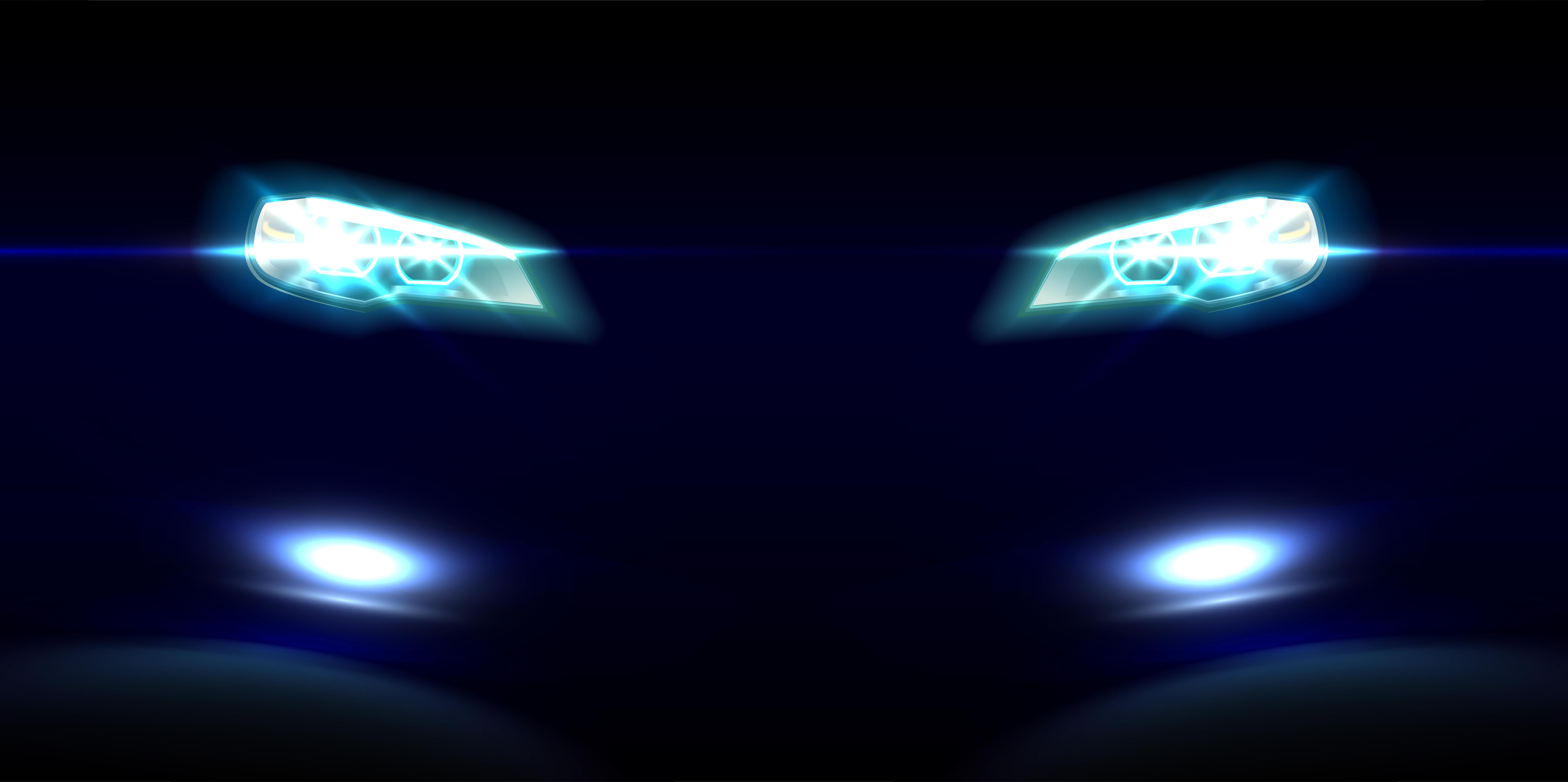 One of the most value packed cars in the segment is the Grand i10. Thanks to huge discounts, the Grand i10 is hard to resist and no wonder then, it is the second largest selling Hyundai offering. The Grand i10 is not a stunning looking car but still very pleasing to the eyes thanks to diamond cut alloy wheels, front LED day-time running lights and even working front air curtains inside the bumper! But the cabin is what keeps us smiling : upmarket feel, dual tone theme and very practical. Ergonomically, the Grand i10 is a great car and major credit for this goes to the slightly front mounted gear lever that makes city driving an easy affair. As expected, Grand i10 gets steering control, including for voice commands, a 17.64cm screen with multiple connectivities, smart keyless with push button start, rear air-con vents and even climate control. There is good space for five adults though boot space is average at 256 litre.
Powering the Grand i10 are a pair of 1.2-litre engines in two fuel types of petrol and diesel. While the petrol is a 4 cylinder set-up, the same that powers the Xcent and i20, the diesel is a 3 cylinder unit but surprisingly very smooth and vibration free. The Grand also gets a proper auto 'box (not an AMT) and performance is good. The torque converter offers a smoother driving experience and has no lag / delay during shifts, something that AGS / AMT cars suffer from. Overall, the Grand i10, given the discounts, is very good value for money in the segment. Hyundai also offers a dedicated low cost model for the commercial segment.
Pros:
Interiors are upmarket and look good
Excellent feature list (rear air-con vents, rear camera, push button start)
Peppy petrol and smooth diesel
Dual airbags and ABS standard across the range
Cons:
Expensive automatic
Rivals have a better diesel unit
Not exciting to drive (Swift is better)
Sales:
August: 11,489
September: 11,224
October: 11,820
Latest update: Safety features made standard in September 2018
13) Automatic Cars in India under Rs 10 lakh: Tata Tigor
Price: Rs 7.51 lakh onwards (on-road, before discounts)
Discounts: 1st Year Insurance @ Discounted Price of  Rs 6899 + Rs 20K Exchange (November)
The most affordable automatic sedan comes from Tata Motors. Do note that the automatic is only offered with the petrol powered Tigor and expectedly is of the AMT / AGS variety. The A/T is only offered on the top spec XZA trim. Post the tweaks done few months back, the Tigor does look smart up front and Tata has done well to give it a flowing back end design, something that most other compact sedans cannot manage. Space on the inside, being a Tata product, is generous and this compact sedan offers 419 litre of boot space, as much as larger and more expensive sedans.
The petrol Tigor comes in two stats of tune – the normal 84 bhp versions and the turbo charged 112 bhp model. The latter is the JTP versions and does not get an automatic. Though it is very efficient the 3 cylinder petrol exhibits unwanted vibes and roughness associated with such a set-up.
Where the Tigor does excel is in the ride and handling department. It does manage to absorb bad roads rather well and scores high on comfort and feels more like a bigger car. Talking of which, the Tigor offers excellent space on the inside and the sole A/T variant, the XZA is feature loaded too. Tata Motors is very confident of the product and at this price, we couldn't have asked for more. If you are in the market for a 'large' automatic car at the lowest possible price, pick this one.
Pros
Value tag
Fuel efficient diesel, peppy JTP petrol
Features at this price point – dual airbags standard
Looks great in our opinion
Cons
3-cylinder engines aren't as smooth
Tata's after sales service cannot match Maruti and Hyundai
Not as spacious (at the back) as Amaze / Dzire
Only 2 years warranty (rivals offer 3 or 5 standard)
Sales
August: 1646
September: 1843
October: 2927
Last update: Launch of Tigor JTP
14) Automatic Cars in India under Rs 10 lakh: Honda Brio
Price: Rs 7.68 lakh onwards (on-road without discounts)
Discounts: 1st year insurance free (November)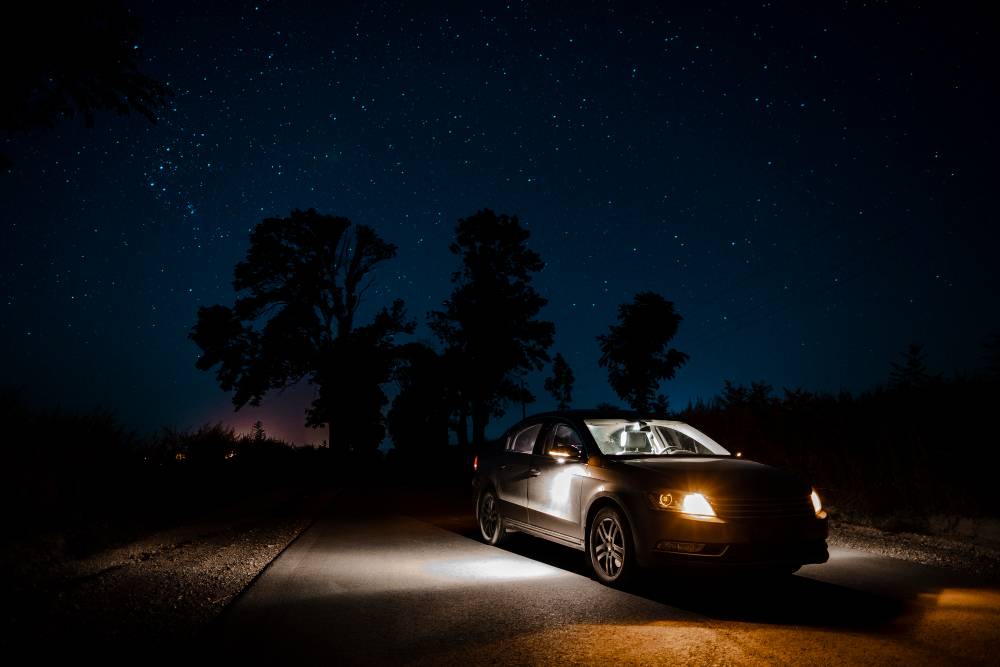 One of the lowest selling hatchbacks in India is the Brio and its a shame. A few years back, this was a great little package but Honda hasn't done much to update it. The Amaze for example has been updated over the years and is a hot seller but the Brio has been a neglected child. Its still a hoot to drive for enthusiasts but lacks in every other department including the design. For the asking price, it looks small, comes with average interiors, lacks features and cabin space. No touch screen interface, no safety on base model, no rear air-con vents, tiny boot and the list goes on. No wonder, Honda sold only 64 units in September 2018.
If you are in the market for a Rs 5-6 lakh hatchback, its best to ignore the Brio. It does offer a proper automatic though but even thats way expensive at Rs 7.66 on-road. Tip: look for cheap used examples in the market and pick one you want affordable thrills!
Pros:
Is fun to drive
Comfortable ride and yet agile
1.2-litre petrol engine loves being revved
One of the few small cars to offer a proper auto (not AMT)
Cons:
Essential features missing
Cabin space is tight
Poor resale value
Expensive for the size
Sales:
August: 157
September: 64
October: 27
15) Automatic Cars in India under Rs 10 lakh: Maruti Dzire.
Price: Rs 7.86 lakh onwards (on-road, before discounts)
Discounts: Upto 27.5 cash (special edition) and 30,000 exchange bonus (November)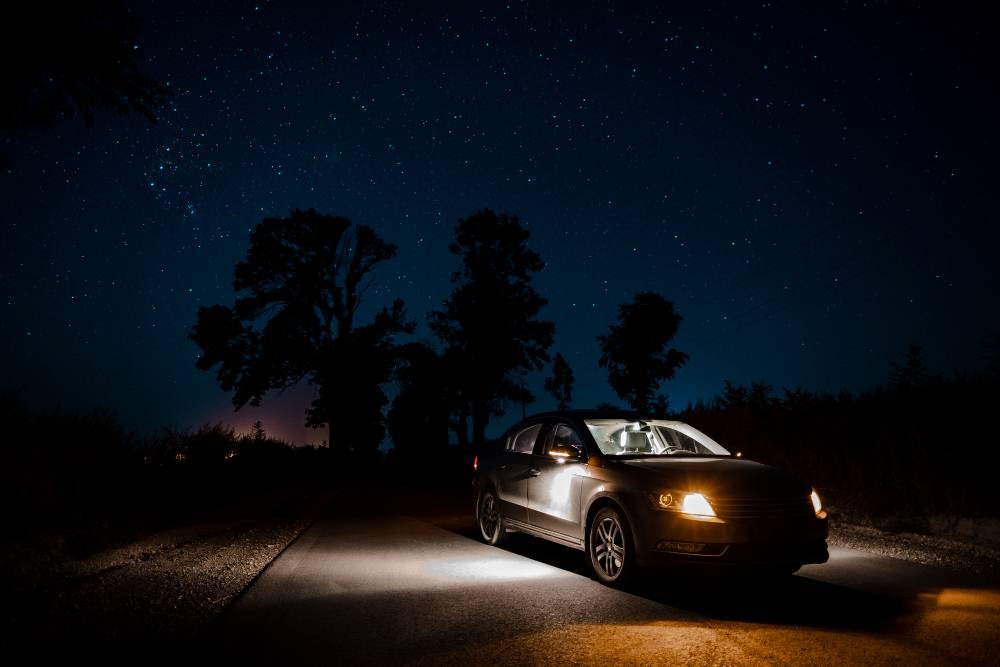 India's largest selling sedan garners as many numbers as the next four 'largest selling' sedans combined together. This has been the most popular sedan from day one of its launch and the latest version has improved massively. It looks better, though still cant be termed as beautiful, has surprisingly good amount of cabin space and comes with an affordable sticker price. We are a fan of how the cabin looks with the black and beige theme, flat bottom steering, round dials and stand out, tab like central unit. The current Dzire is an all-rounder but remember, the sales figures include the commercial model, Tour, that is very popular with Ola and Ubers of the world. Even then, for private use, its a not a bad deal at all.
The Dzire gets two of the most trusted engines from Maruti's family – the 1.2-litre petrol and 1.3-litre FIAT sourced diesel unit. Both the engines are known for their trouble free performance and Maruti offers optional AMT with both fuel types, a rare offering for the segment. As it weighs just fractionally over the Swift, performance is as good so is the fuel economy. Infact, the diesel AMT Dzire is the most fuel efficient car in India.
With the current generation Dzire, Maruti has also improved on the ride and handling parameter tremendously. The steering is light, car agile and yet at higher speeds, the Dzire remains composed. Maruti is even offering ABS and dual airbags as standard across the range. If you want a reliable sedan with space and comfort at this price, look no further.
Pros:
Spacious, larger than average boot too
Highest resale value in the segment
Peppy petrol, torquey and efficient diesel
Impressive features, auto in both petrol / diesel
Cons:

Base L versions is feature stripped
Rivals offer better warranty or lower running costs
Still has the 'taxi' image
Sales
August: 21,990
September: 21,296
October: 17404
Last update: Special edition launched in Aug 2018
16) Automatic Cars in India under 10 lakh: Hyundai i20
Price: Rs 7.97 lakh onwards (on-road, before discounts)
Discounts: Rs 20,000 cash and Rs 30,000 exchange bonus (November)
Moving on to premium hatchbacks, the Elite i20 pips the Baleno in terms of pricing and also offers slightly higher discounts. Hyundai's largest selling car in India is the Elite i20. True to its name, this is a perfect example of a premium hatchback, one that looks appealing in design and offers upmarket, high quality interiors. The Elite i20 got a minor facelift in early 2018 and the top spec model with large alloy wheels does stand out. Step inside and you will continue to be impressed with the quality of materials, far better than that on the Maruti Baleno. And while both cars come feature loaded, the i20 ups the game by providing as many as six airbags, a slide adjustment for front arm-rest, cluster ioniser for the air-con and dual USB ports.
The i20 comes with a choice of a 1.2-litre petrol and a 1.4-litre diesel unit. The petrol offers good low end grunt for city runs though is not as rev happy as say the Baleno. We love the gear shifts from the manual 'box though Hyundai also offers an optional CVT. Given the positioning of the car, Hyundai has skipped a cheaper AMT for a proper CVT 'box and this does not rob the engine of performance or driving pleasure. The diesel unit is a gem, offering 90 bhp of power and 220Nm of torque. Mated to a 6 speed manual gearbox, it is smooth, has low NVH levels (lower than Baleno and Jazz) and this combined with a mature ride quality makes the i20 diesel an excellent package. It may not be an enthusiast's car but certainly is a recommended, stylish all-rounder. You can also pick from the rugged looking i20 Active that comes with body cladding all around, higher ground clearance and slightly revised interiors. Does look big for a cross-hatch in our opinion.
Pros:
Looks great, especially the top spec models
High quality cabin with unique features
Excellent diesel engine, is smooth too
Hyundai's proven after sales support
Cons:
Still not an enthusiast's tool
Like the Baleno, this one too has limited rear headroom
Sales
August: 11475
September: 12380
October: 13290
Latest update: CVT option launched in May 2018
17) Automatic Cars in India under 10 lakh: Maruti Baleno
Price: Rs 8.05 lakh onwards (on-road, before discounts)
Discounts: Rs 10,000 cash, Rs 15,000 exchange bonus (November)
Among India's top 5 selling cars and also the largest selling Nexa model, the Baleno has been a runaway success for Maruti. Competing in the premium hatchback segment, the Baleno outsells the i20 and Jazz combined together. While the design is still subjective, where the Baleno scores top marks is inside the cabin. Passenger space is surprisingly very good and it even gets the second largest boot space for any hatch in India. The Baleno comes loaded with all features possible at this price – segment unique TFT speedometer display and steering adjustment for both reach and height for example. However cabin quality isn't as good as the Hyundai i20's.
The Baleno comes with both a 1.2-lite petrol and a 1.3-litre diesel unit – both these engines are seen on the Swift and Dzire in similar states of tune. While the diesel gets a manual only, the petrol is offered with both a manual and a CVT auto option. The latter performs far better as compared to the popular AGS / AMT transmissions and the Baleno ends up offering better overall performance and economy than the Elite i20 CVT. Great engine performance aside, we like the way the Baleno rides over city roads, offering an excellent ride quality. High speed manners are mature and for performance seekers, there is also a RS variant with a turbo-charged petrol engine and slightly better aesthetics thanks a small body kit. 
In a nutshell, if you are in the market for a Rs 6-8 lakh car and do not like the idea of a compact sedan, the Baleno should be your pick.
Pros
Excellent ride and handing
CVT-Petrol works very well. Diesel is peppy (though noisy)
Feature loaded – we loved the TFT screen for example
Surprisingly very spacious for 5 adults and luggage
Cons:
Exterior design is subjective and not to everyone's liking
Cabin looks nice but quality isn't on par with the Hyundai i20
Pan India reach is limited due to Nexa network
Though very spacious, rear headroom is limited
Sales
August: 17,713
September: 18,631
October: 18,657
Latest update: Limited edition launched in September 2018
18) Automatic Cars in India under Rs 10 lakh: Hyundai Xcent
Price: Rs 8.14 lakh onwards (on-road, before discounts)
Discounts: Upto 85000 worth of benefits (November)
The fourth largest selling sedan under Rs 10 lakh is the Xcent. However, trust us, a large chunk of these get sold in the commercial market and that does dent its brand value a lot. Its not a bad car per se, delivering a good mix of cabin space, upmarket feel, features and a good drive. The Xcent gets both a 1.2-litre petrol and a 1.2-litre diesel unit with the latter being a 3-cylinder set-up. The latter offers (surprisingly) good NVH (noise, vibrations, harshness) levels. The petrol is offered with a proper torque converter automatic and not an AMT. Infact, this is the most affordable non AMT automatic sedan in India and offers a better driving experience for city usage with no unwanted jerks.
The Xcent does end up offering good comfort for passengers. This is due to a mix of space, high quality cabin and a good suspension set-up. That said, its not an enthusiast's car in the way it delivers performance and handling. What sets the ball rolling in its in favour are the massive discounts, as much as 85,000 including cash and exchange bonus benefits. If you want a no nonsense comfortable compact sedan and dont have an automatic on the wish list, the Xcent does make a lot of sense. Given the massive cuts, the Xcent is a tempting purchase.
Pros: 

Good fit and finish in cabin
Huge discounts make it a value deal
Low NVH levels, this is a smooth operator
Neutral ride and handling
Cons:
Average engine performance and efficiency
Poor resale value
Still has the 'taxi' image
Sales
August: 4981
September: 4105
October: 3143
Last update: Dual airbags and ABS made standard from August 2018 onwards
19) Automatic Cars in India under Rs 10 lakh: Honda Amaze
Price: Rs 8.43 lakh onwards (on-road, before discounts)
Discounts: Additional Extended Warranty of 4th & 5th Year (November)
Honda launched the all-new Amaze early in 2018 and it has gone to become the second largest selling sedan in India. Being an all-new generation model, the Amaze excels in all parameters as compared to the outgoing model. It looks new and wears a mature look up front – it is still under 4 meters in length but looks larger in real life. Cabin remains its strongest point, offering one of the most spacious cabins under Rs 8 lakh. Honda has worked hard to impart a premium feel with a dual tone theme and high quality materials and it shows. Interior remain plush for the segment and offer excellent comfort for five adults.
The Amaze continues to come with the same 1.2 petrol and 1.5 diesel units though this time around, both the engine options get optional CVT set-up, a segment first. A CVT transmission is much better as compared to the now common AMT / AGS set-up and offers less lag during gear changes. Infact, for daily usage patterns, the CVT-Diesel offers the best roll-on timings or basically is the quickest in typical traffic conditions. Do note that the top spec V CVT diesel is priced over Rs 10 lakh on-road. The CVT also brings out the best from the petrol engine which is otherwise known to have a weak low end, something that is essential for city drives. Fuel economy remains high and Honda claims running cost of just 35 paise for petrol and 49 paise for diesel in the long run. Honda has also made the steering larger and heavier in terms of its weight – even the shaft size has gone up from 22 to 33 mm. This in turn calls for less effort from the driver and though I would not call it feather light, it works well for slow speed driving. Honda is offering a standard warranty of 3 years / unlimited km along with extended warranty options of 4 and 5 years, again with unlimited usage. This is segment best.
Pros:

Spacious and upmarket cabin : we love the layout
Only car under 10 lakh to offer diesel-CVT set up
Low running costs, upto 5 years / unlimited mileage warranty
Good ride, mature looks, Honda brand
Cons: 

Diesel engine is still noisy with vibrations
Rear headroom is limited
No rear air-con vents
Sales
August: 9644
September: 8401
October: 5542
Last update: Amaze crosses 50,000 mark in October 2018
20) Automatic Cars in India under 10 lakh: Tata Nexon
Price: Rs 8.61 lakh onwards (on-road before discounts)
Discounts: 1st Year Insurance @ Discounted Price of Rs 13000 + Rs 15K Exchange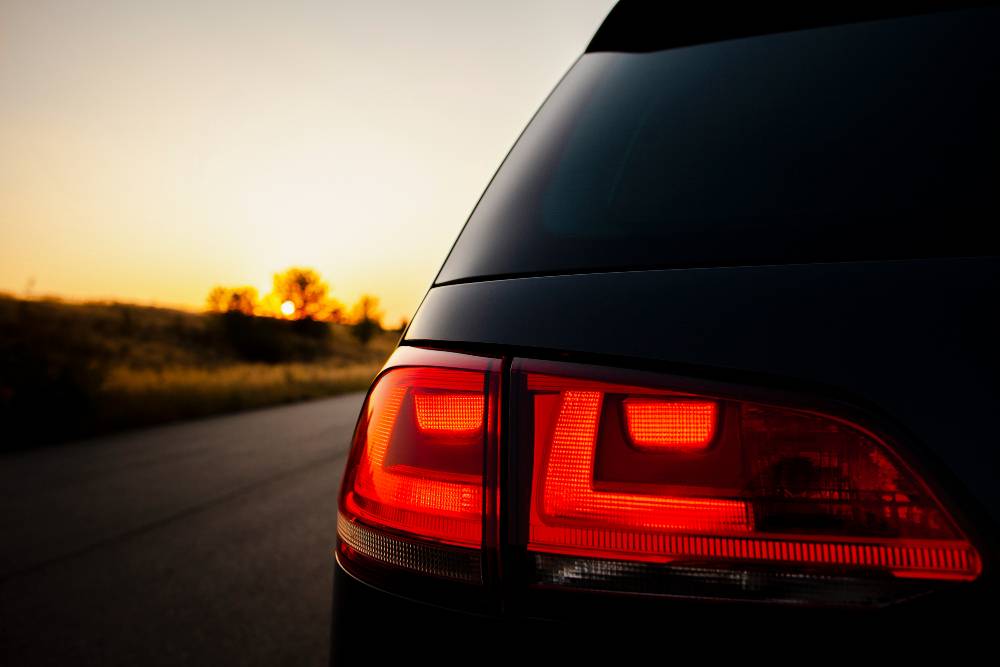 Moving on from hatchbacks and sedans, you can even look at purchasing an automatic SUV under Rs 10 lakh. Though only the mid level XMA of the petrol and diesel models come under this price, these do come loaded with decent kit! The Nexon itself looks big for a sub 4 meter vehicle, essential to massage to the owner's ego. It also gets a very spacious cabin and Tata has worked hard to deliver the comfort factor. Drive this vehicle over bad roads and you will be impressed with its composure! 
The petrol Nexon comes with a 1.2 litre turbo charged petrol motor that delivers 110 PS of power and is mated to a 6 speed manual gearbox – these figures are on par with say the EcoSport petrol. The diesel unit is larger, being a 1.5 unit with 110 bhp on tap. Infact, in the compact SUV segment, the diesel Nexon is our pick. Whats more, its the only compact SUV to offer an optional AMT with both fuel types. Both the engines get driving modes and though aren't very smooth, offers reasonably good performance for the heavy Nexon. Do note that the Nexon is the safest SUV in its segment as per recent NCAP tests and this is a strong selling point.
With the Nexon, you get to own a good looking large vehicle at a value based price. Tata has ironed out niggles and their cars now come with great after sales support too. The Nexon no doubt makes for a good purchase.
Pros:
Looks nice for a compact sub 4m product
Space on the inside, comfort levels
Drives nice – the modes do work!
Safe and solid product from Tata
Cons
Petrol engine isn't as refined
Sales:
Aug: 4499
Sep: 4297
Oct: 4608
Latest update: Kraz edition launched in Sep 2018
21) Automatic Cars in India under Rs 10 lakh: Tata Zest
Price: Rs 9.39 lakh onwards (on-road, before discounts)
Discounts: Rs 45K Cash Discount + 20K Exchange. Additional Rs 15K Cash Discount on Zest Premio (November)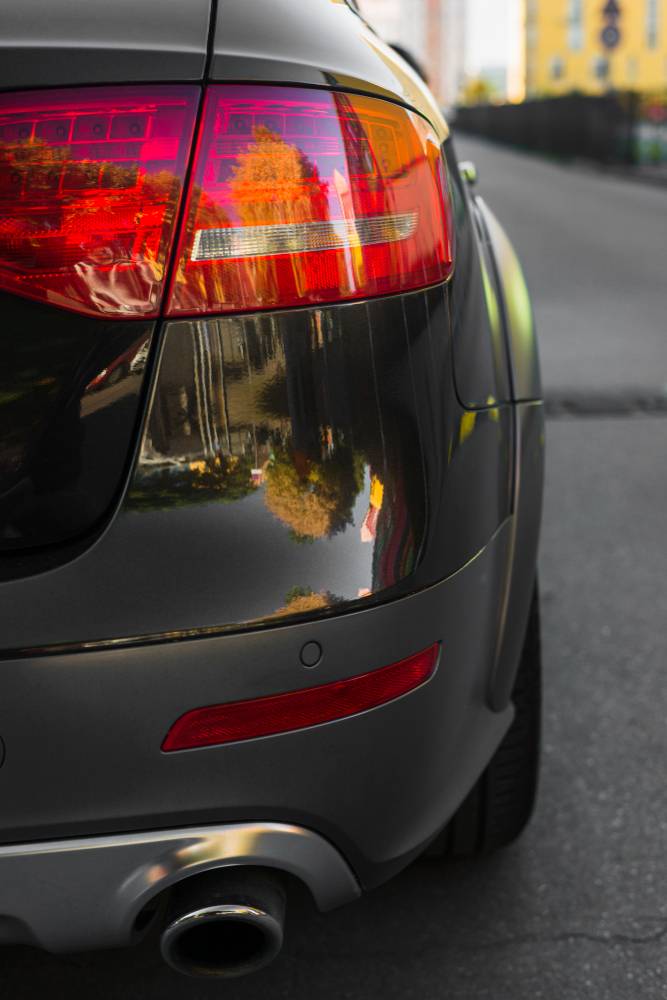 Tata's other sedan is the Zest and is widest car in the segment which means seating three abreast at the back isn't an issue. The Zest is also one of the few cars that Tata Motors exports to countries like South Africa. It was launched in 2015 and was their all-new sedan in years and erased all our past memories related to the Indigo and the Manza. While the design clearly laid emphasis of its past association with cars from Tata's stable, everything else was a huge step forward with modern technology – for example the turbo charged petrol motor, a great infotainment system with multiple customisation options, a near perfect ride and handling package among others. You can get the 1.3 diesel in two states of tune : 75 and 90 PS with the latter offering brisk performance for everyday use. The latter is offered with the automatic but at this price, other sedans offer better value.
However today, with the competition having taken the game ahead by leaps and bounds, the Zest does not come across as a much recommended package. True it is spacious, feels like a well built car, has excellent ride quality and good engines, but for personal usage, given the brand appeal in front of rivals, the Zest will not make for a compelling buy. That said, with discounts, it offers the most affordable diesel-auto set up in the segment. The Premio edition looks superb with blacked out theme for roof, outside mirrors and lower bumper and also gets a tan colour middle part on the fascia – looks fab in our opinion. However dwindling sales numbers reflect a sad story : not a bad car per se, but the competition is so much better now.
Pros:
Build quality is solid (heavy)
Excellent ride quality
Features (driving modes, voice commands, touchscreen etc)
Powerful engines (turbo petrol, 90PS diesel)
Cons:
Poor in-cabin storage
Subjective exterior design
Poor re-sale value
Brand appeal isn't as strong
Sales
August: 964
September: 1722
October: 896
Last update: Premio edition launched in March 2018
22) Automatic Cars in India under Rs 10 lakh: Honda Jazz
Price: Rs 9.57 lakh onwards 
(on-road before discounts)
Discounts: 1st Year Insurance + 20K Exchange. Also, is additional Exclusive Cash Discount of Rs 25000 on Jazz Diesel Version (November)
Honda's premium hatchback remains 'premium' in the way it is priced. Unlike the i20 and the Baleno, the Jazz is not offered in entry level or lower trim levels which pushes up its pricing from Rs 8.25 lakh onwards. True the base Jazz is expensive but comes feature loaded and Honda believes the target audience for the Jazz will as it is not looking at lower, feature stripped versions.
The Jazz continues to look 'different'. It isn't sporty or stylish but upmarket in a good way. Honda designs are generally conservative and so is the Jazz. But step inside and you are impressed with the amount of cabin space on offer. Its unbelievable how Japanese engineers have managed to extract so much space from a car that measures under 4 meters. The design is good too and lot of practical touches go in to make this a family happy car too. 
The Jazz continues to be powered by the same 1.2 litre petrol and 1.5 litre diesel unit. The petrol isn't a good option for city use due to a weak low end but this is taken care of in the CVT automatic model that is offered in two trims of V and VX. The diesel is torquey and efficient but like the Amaze and the City, remains noisy here too. 
Overall, the Jazz is a very spacious, practical and easy to drive large hatch. Though pricey, it is still a popular car amongst a niche segment of buyers.
Pros:
Looks large for a sub 4m car
Incredibly spacious on the inside
Very practical, massive boot
Rides well, like a mature car
Cons
Petrol manual has weak low end grunt
Low resale value
Diesel remains noisy
Sales
August: 1119
September: 1018
October: 1057
23) Automatic Cars in India under Rs 10 lakh: Ford Aspire.
Price: Rs 9.59 lakh onwards (on-road, before discounts)
Discounts: None
On paper the Ford Aspire automatic seems expensive, commanding a higher premium than other compact sedans. But it offers you much more. For starters, it makes use a 6-speed automatic which is way superior than AMTs of the world and even the 4 speed of the Xcent. Second, it comes with a larger motor, the 1.5-litre petrol that belts out higher power and torque. In a nutshell, rivals cannot offers the performance levels of the Aspire automatic. What you see is the 2018 model – this new facelift model manages to make improvements across all parameters including segment first 5 year warranty! The new grille, revised bumper and better looking fog lamp inserts might be subtle changes but go a long way in making it look fresh and premium. The new, larger 15-inch alloy wheels gel along well with the positioning of the car. The rear gets minor updates but as you step inside the cabin, you are greeted with a host of additions.
The biggest highlight on the inside is the new SYNC3 interface that not only offers you segment best touch reception, but also comes bundled with navigation, reverse camera, Apple CarPlay and Android Auto. Its a breeze to use, even for new users and was first seen in the Freestyle and the recently updated EcoSport. Moving on, you also get a push button start-stop feature, auto headlamps and auto wipers. The diesel engine is a carry over but it is mated to a new 5-speed gearbox that is lighter and improves fuel economy marginally. With a hundred horses on tap, it continues to offer one of the best combinations of performance and economy in the compact sedan segment and is offers better NVH (noise, vibrations, harshness) levels than the Honda Amaze. The big news however is the arrival of the 1.2-litre Dragon series petrol engine in the Aspire. It offers 9% more power and 7% higher torque while being way more efficient too. The automatic continues to get a 1.5-litre petrol but this time around, Ford has ditched the DCT or dual clutch transmission for a more conventional torque converter. That said, its still way ahead of the AMT / AGS options found on rivals.
Pros: 

Build quality is solid (heavy)
Excellent ride quality – comfortable too
Better value than ever before – prices slashed
Both engines offer good driveability
Cons:
Surprisingly no rear air-con vents
Relatively lower resale value
Petrol automatic may be expensive for some
Sales
August: 523
September: 1640
October: 2520
Last update: New 2018 version launched
24) Automatic Cars in India under Rs 10 lakh: Maruti Vitara Brezza
Price: Rs 9.83 lakh onwards (on-road before discounts)
Discounts: None
One of the few cars in India that are high in demand and come with no discounts or offers whatsoever. Believe it or not, the Vitara Brezza was the fifth largest selling vehicle across India for the month of October 2018. For under Rs 10 lakh on-road, you can pick from the base LDi, VDi and even the automatic variants of AMT VDi. The Brezza, when launched, was a smart looking urban SUV and with time, Maruti has worked on aesthetics too. For example, the higher (and more expensive) versions get blacked out roof and black theme for the alloy wheels. The lower and mid versions however do look bland. Step inside and the Brezza feels like any other Maruti due to sharing of parts and a familiar design. The VDi does miss out on mood lights, touchscreen infotainment or the door armrest and does look sober in our opinion. However, comfort levels are high and space up front is nice. The 2nd row is more or less similar to other compact, sub 4 m SUVs which means good space for 5 adults. However, no rear air-con vents here.
The highlight here is the 1.3-litre DDiS motor, the most widely used diesel motor in India. Given the Brezza's relatively lighter weight as compared to rivals, the Brezza offers very good performance and fuel economy. And we recommend the AMT version if you have a lot of city runs to do. The Brezza handles very well, more like a grown up hatchback and Maruti has tuned the steering and suspension very well for enthusiasts That said, ride quality is definitely not as good as the EcoSport's.
Given its mass appeal, long term reliability and great dynamics, the Brezza is an excellent compact SUV. Just that the more expensive versions are the ones to pick, not the LDi / VDi trims.
Pros:
Excellent dynamics
Decent space, comfortable seats
Reliable and peppy diesel motor
High resale value, long term maintenance is low
Cons:
No petrol option
Cabin quality is not a match for the EcoSport
Feature stripped LDi / VDi models
To common on the roads (if that effects you)
Sales:
August: 13,271
September: 14,425
October: 15,832
Latest update: Brezza AMT launched