Snapshot: CarToq profiles 4 hatchbacks and 2 sedans that are bad road friendly, which in other words means 60 % of Indian roads if you don't live in a big city. Well, we just made that up.
Bad roads = SUVs. Well, but SUVs can get cumbersome for many and then again, you can't buy an SUV for 4-5 lakh rupees, can you? Ergo, CarToq's "bad road friendly hatchback and sedan" list. We've limited to this list to cars priced under 10 lakh rupees keeping the mass market in mind. Here we go.
Tata Nano
The world's cheapest car is quite hardy too. Throw in a rear wheel drive layout, a short wheelbase, a tallish driving position and 180 mm of ground clearance, you almost have a mini SUV of sorts. Well, we could've had one if not for the eggshell design of the Nano. The hatchback's compact dimensions, next to no-overhangs, a short wheelbase and ample ground clearance makes it ideal for tackling the rough and tumble of Indian road conditions. The fact that the Nano was designed both with cities and the hinterland in mind also helps. At a starting price of well under 2 big ones, the Nano is the least priced bad-road-friendly car that money can buy in India.
Maruti Suzuki Alto 800
The Maruti Alto 800's ground clearance measures 160 mm and if you consider ground clearance alone, you'll be dismissing this car, but wait. The scrunch that accompanies every underbody scrape doesn't have to do with ground clearance alone. Like the Nano, the Alto 800 has a few trump cards up its sleeve. A short wheelbase, short overhangs, tight packaging and a stiff-ish suspension means that you'll feel that the car is bumpy on the rougher stuff but will come back with a clean underbody to show for. You don't like being seen in a Nano on pockmarked surfaces? The Alto 800 is your next best, and low cost bet.
Why do some low slung cars handle bad roads better than other similar cars?
Maruti Suzuki Ritz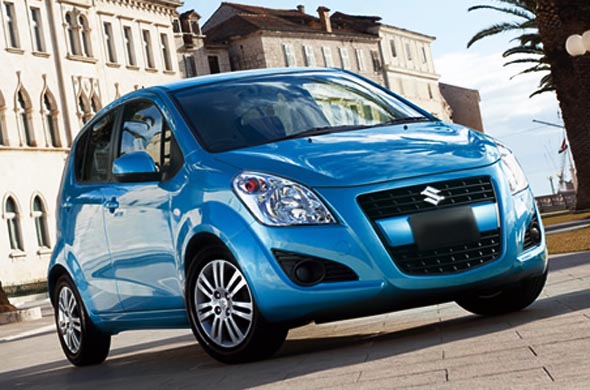 The Ritz is the Swift's poorer cousin in terms of sales. Poverty doesn't have to impact talent, does it? The Ritz is a talent that outshines the Swift when the going gets rough. Whilst the Swift will rattle and shake its innards loose when subject to roads that once were, the Ritz will hold together better in the battle for rattles. A shorter wheelbase than the Swift and stiffer suspension set up means that you can cross those road mountains, er speed breakers, that your neighbors put up just because they can't stand fast cars zipping by. The Ritz's tall boy design means that your grandpa will rate you as the best in his flock. So there, the Ritz is an under rated car. Do drive it once before you look at the Swift again.
Want to know go through CarToq poll results for bad road friendly hatchbacks? Click here.
Fiat Grande Punto
The SUV of hatchbacks. This is just one epithet that the Punto is bestowed with. Pray why? The base variant of the Grande Punto gives you all of 195 mm to play with on the ground clearance front, or shall we call it frontier? The higher variants don't do too badly at 185 mm. The Punto will tower over hilly speed breakers with no sweat. But do watch out for surfaces that rise or fall abruptly, stuff such as steep office ramps and basement car parks. The Punto is Italian and its front bumper likes hugging the ground. By the way, a butch looking Punto is coming your way in 2014.
Fiat Linea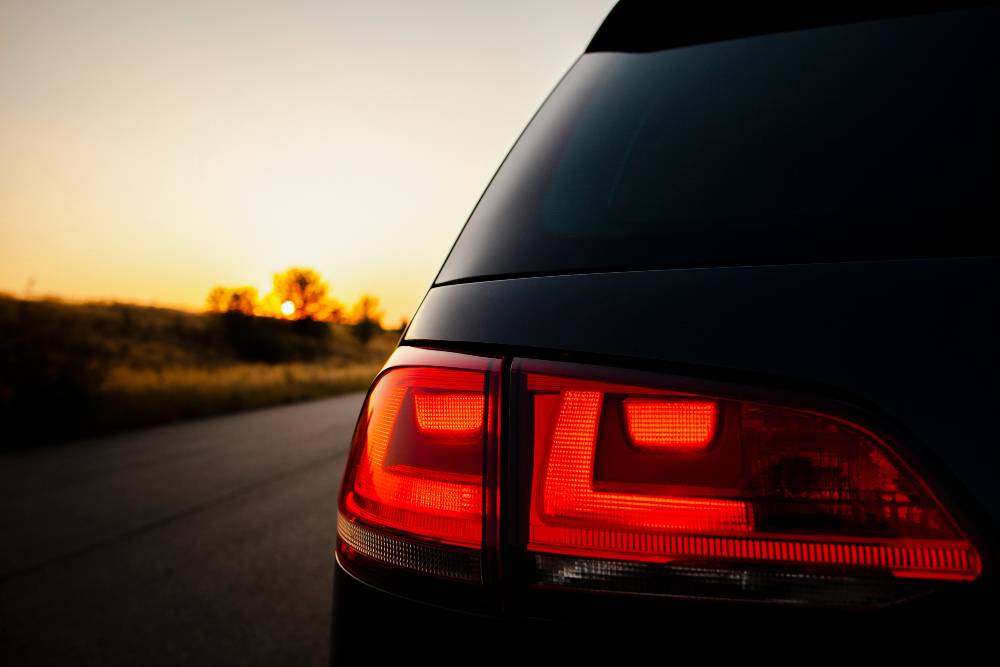 A sedan that comes with a 185 mm ground clearance that still manages to put a smile on your face every time you tackle the twisties. That's the Fiat Linea for you. Armed with a fantastic ride and handling package, the Linea is one of the most-fun-to-drive cars, well if opt for one with the T-Jet variant that is. The C-Segment car is also one of the better bets for bad roads. Throw in its vault like build quality and you have a tough sedan that will survive to tell the tale. Lineas come in diesel too, but sadly feel underpowered. Nothing that a tuning box or remap can't correct? We, you've got to read our Performance Modifications story for that.
Maruti Suzuki SX4
Maruti Suzuki wants the SX4 to be the car that "men drive". While Maruti Suzuki first has to sell enough SX4s to claim all that. But Maruti Suzuki can actually trumpet about is the 180 mm ground clearance of the car. This isn't quite surprising as the SX4 is sold as a crossover in many parts of the world. Why, even Maruti Suzuki is planning to launch the SX4 crossover in India. With the impending arrival of a new Maruti Suzuki C-Segment sedan codenamed the YL1, the SX4 can be had for chunky discounts. So, if you want a Maruti Suzuki sedan that handles bad roads with aplomb? It is the SX4 for you.