Indian singer and rapper Badshah is renowned for his passion for high-end cars, boasting an impressive collection of expensive and exotic vehicles in his garage. One particular car that has captured everyone's attention is his Rolls-Royce Wraith, a rare 2-door coupe he purchased in 2019. While this luxurious vehicle is truly a sight to behold, it is seldom seen on the road. In a recent viral video, Badshah explained the intriguing reason behind this phenomenon.
View this post on Instagram
The video, shared on Instagram by badshah.fp, appears to be an interview where the singer sheds light on his Rolls-Royce Wraith. With a light-hearted tone, he reveals that the car remains parked at his home, rarely driven. The reason behind this is his father's fear of potential damage to the vehicle. His father is so cautious that he prohibits the driver from taking it out or even cleaning it, as he believes that even the cleaning process might lead to scratches. In fact, Badshah jokingly mentions that his father is so concerned about the car's safety that he doesn't leave home for extended periods. Essentially, it is his father's apprehension that keeps the Rolls-Royce Wraith confined to their driveway, explaining why it is seldom spotted on the road.
The singer acquired this magnificent grand tourer in 2019, opting for an elegant white shade. He shared pictures of his family alongside the car on various social media platforms. While the exact price of the white Rolls-Royce Wraith remains undisclosed, the ex-showroom price for this model is approximately Rs 6.4 crore in India. Whether Badshah purchased a brand-new vehicle or a pre-owned one remains unknown.
Rolls-Royce introduced the Wraith to the Indian market in 2013, and since then, it has gained a reputation as one of the sportiest cars in their lineup. Under the hood, the Wraith boasts a powerful 6.6-liter V12 twin-turbo petrol engine, capable of producing an impressive 625 PS of power and 800 Nm of peak torque. This engine is paired with an 8-speed automatic transmission. What sets the Wraith apart is its state-of-the-art gearbox system with embedded GPS. This system uses real-time road data to predict and select the optimal gear, ensuring seamless gear changes. The Wraith's performance is equally impressive, reaching 0-100 kmph in just 4.6 seconds. As expected from a Rolls-Royce, the interior is lavishly appointed, providing unparalleled luxury, comfort, and customization options.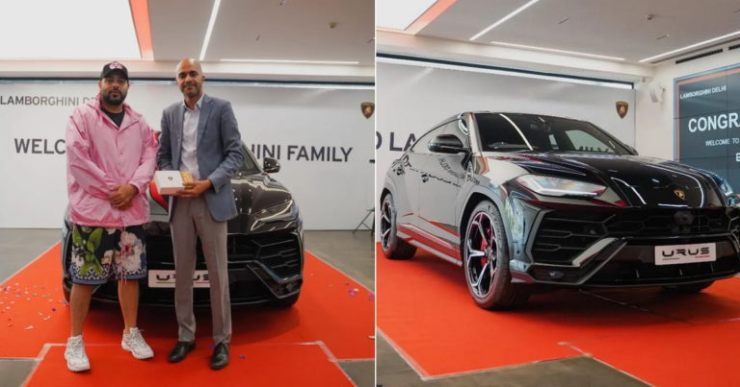 Apart from the Rolls-Royce Wraith, Badshah's car collection includes other notable vehicles such as the Jaguar, BMW 640d, and Audi Q8 SUV. However, the rapper's fondness for luxury SUVs doesn't end there. He proudly possesses not one, but two Lamborghini Urus SUVs. One of them is a striking Rosso Anteros (Red) shade, purchased as a pre-owned vehicle. After experiencing the joys of the Urus, Badshah decided to add another to his collection, this time in a stunning Nero Noctis (black) shade.
Other Lamborghini Urus owners in the country include Sunil Shetty, Akash Ambani, Ranveer Singh, Kartik Aryan, and a plethora of other celebrities and businessmen from the country. Most recently, Indian ace batsman Sachin Tendulkar also bought himself a brand new Lamborghini Urus S super SUV worth Rs 4.18 crore. The all-new Urus S comes powered by a 4.0-liter twin-turbocharged V8 engine that delivers an impressive maximum power of 666 PS and a peak torque of 850 Nm. With this powertrain, the Lamborghini Urus S can accelerate from 0 to 100 km/h in just 3.5 seconds. The power is transmitted to all four wheels through an 8-speed automatic transmission.