Snapshot: At the 2014 Indian Auto Expo, Indian two and three wheeler maker Bajaj Auto revealed the technical specifications of the production-ready version of the RE60 quadricycle, which was first showcased just ahead of the previous edition of the Auto Expo in 2012. The RE60 is likely to hit Indian roads by the end of 2014 as most regulatory hurdles for the quadricycle have been crossed. However, in a seeming setback to Bajaj Auto, the latest government regulations for quadricycles mandate that the RE60 be used purely as a commercial vehicle, for both people and goods transport.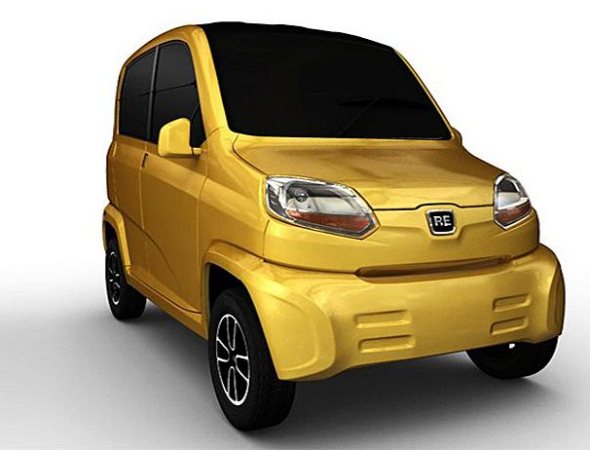 Compared with the initial specifications of the RE60 quadricycle that Bajaj Auto released back in 2012, the 2014 production-ready version of the RE60 has seen quite a few changes. The changes on the production version of the RE60 are quite extensive to say the least. Here's a round up:
216 cc four stroke engine employs triple spark ignition technology instead of twin spark ignition technology. 

The fuel injected engine is a single cylinder, water cooled unit and outputs 20 Bhp of peak power.

The 4 speed manual gearbox makes way for a 5 speed unit. 

The rated fuel efficiency, at 37 Kmpl, is higher than the earlier estimated 35 Kmpl. 

The quadricycle will be sold in petrol, LPG and CNG guises. 
The RE60 features a dashboard mounted gear shifter that optimizes cabin space. As of now, the RE60 is the least polluting, petrol powered four wheeler in India what with CO2 emissions of 60 grams/km. The RE60 is a four seater that comes with a monocoque body made of metal and polymers.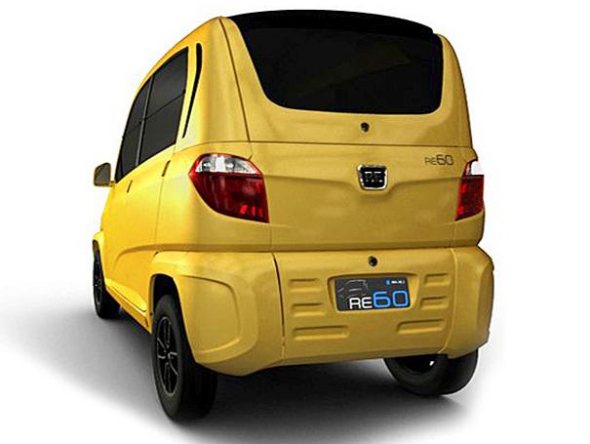 The quadricycle comes with a top speed of 70 Kph and is meant to serve as a cog in the last mile connectivity in urban and rural areas of the country. In other words, the RE60 is not highway worthy and will come with a lower safety rating than a conventional car but with a higher safety rating that the ubiquitous autorickshaw.
The RE60 is production ready. However, it will still take anywhere between 6-9 months before the RE60 hits serial production and consequently the Indian roads. While the Union Law Ministry of India has cleared the introduction of the Quadricycle category, under which the RE60 is positioned, the country's Ministry of Road Transport and Highways is yet to issue the final notification that will specify the dimensions and specifications that quadricycles in India have to adhere to.
The final notification is likely to arrive in the next month or so, after which Bajaj Auto will have to undergo a 6 month cooling off period before it can commence producing the RE60. The RE60 quadricycle will be produced at Bajaj Auto's Aurangabad factory. Apart from selling the RE60 in the Indian market, Bajaj has plans of exporting the quadricycle to emerging markets across the globe, as a low cost transportation option.