Bajaj unveiled the much anticipated ultra low cost (ULC) four wheeler, RE60 at New Delhi today—the official launch will come in a couple of month's time. RE60's USP is its low price and operating cost—Bajaj claims it will run 35 km on a liter of petrol but did not say how much it will be priced at.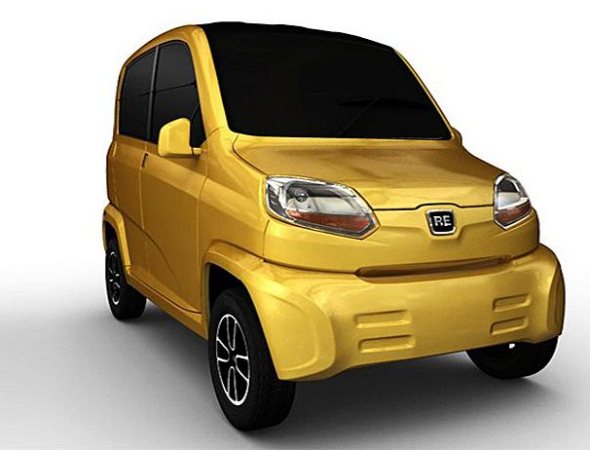 Looks, comfort and space
The RE60 is a very basic vehicle—more a four-wheel auto rickshaw than a car like a Tata Nano. Therefore, it is unlikely to offer the sort of space or comfort levels you'd associate with a car. In looks too, it will struggle to match Nano.
This is perhaps why Bajaj is positioning it as a "commercial vehicle" and not a car. It would be probably replace autos–the RE60 is a slightly bigger than a regular three-wheeler and measures 2,752 mm in length, 1,312 mm in width and 1,650 mm in height. It will be made available in 1+3 and 2+2 seating configuration.
So while it may not challenge Nano and other entry-level cars, it will likely improve both safety and comfort compared with the three-wheeled auto rickshaw.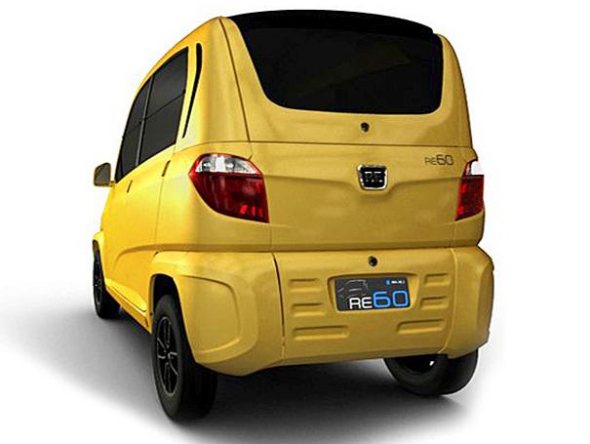 Performance and mileage
The RE60 is powered by a 200 cc, water-cooled, DTS-I, petrol engine that puts out 20 bhp of power. The RE60 weighs 400 kg, thanks to the use of metal-polymer monocoque light weight body. Speed of the RE60 is limited to 70 kmph—it would be unsafe at higher speeds.
The biggest reason for auto drivers to shift to RE60 will be its fuel economy. According to Bajaj, it clocked 40 kmpl under standard test conditions and should return around 35 kmpl in real world conditions.  Expect the RE60 to be available in CNG and LPG fuel options as well.
Value for money
Based on an ultra low cost platform, the RE60's unique selling proposition will be its price. There are speculations that Bajaj may price the base variant of RE60 below Rs. 1 lakh. If this happens, it will be potent rival to current three-wheelers.
Conclusion
Bajaj has stuck with what it had said earlier, a four-wheeler and not a car. Hence, its focus on commercial segment is pretty clear. The RE60 is far from being a competitor to Tata Nano—its sights are trained squarely on the present three-wheeled auto rickshaws.