Driving in bumper-to-bumper city traffic conditions can be an exercise in patience and can be quite frustrating. It becomes worse if you are driving a manual transmission car with a clutch that requires effort. Ideally, an automatic transmission would be best suited to the city, but not everybody is comfortable with the idea of an automatic as they aren't as fuel efficient and have other limitations. What then are the best cars for bumper-to-bumper city traffic? Cartoq takes a look at some of the better cars from each segment.
Indian city driving conditions are a lot different from what you would find globally. Lane discipline, keeping distance from the car ahead and such good driving practises simply do not exist. In such a scenario, what qualifies as a good city car is one that has good visibility on all sides, preferably with a high-driving position, one that is easy to park in cramped spaces, one that has a light steering, an easy-to-operate clutch (if it's a manual transmission), is fuel-efficient and has instant pick-up for quick overtaking or catching up with traffic ahead. Also read: Best cars for highway driving
Here's a look at some of the best cars for city bumper-to-bumper traffic conditions.
Entry-level hatchback
First choice: Maruti Alto 800
Also consider: Maruti Alto K10, Maruti Wagon-R, Hyundai Eon
When you look at entry-level hatchbacks or cars under Rs. 3.5 lakh, you only have petrol cars to choose from. And all come with only manual transmissions. Cars in this segment include the Maruti Alto 800, Maruti Alto K10, Hyundai Eon, Maruti Wagon-R and Tata Nano.
Among these cars the one that is pretty easy to manoeuver in city traffic is the Maruti Alto 800, with its tight turning radius, good all-round visibility, short bonnet, light clutch and super-light electronic power steering. It is compact, has a fairly peppy engine in its new avatar and is easy to maintain. Of course, if you want something more practical, you could also consider the Maruti Wagon-R as it has a higher driving position and more space. Also read: Best performance hatchbacks in India
Mid-level hatchback
First choice: Honda Brio automatic
Also consider: Hyundai i10, Maruti Ritz, Chevrolet Beat
If you look at hatchbacks between Rs. 3.5 lakh and Rs. 6 lakh, you have a wider choice. Here you also get a choice of automatic transmission cars as well – three of them, the Maruti A-Star, Honda Brio and Hyundai i10. Among the automatic transmission choices, the Honda Brio with its peppy 1.2 litre engine putting out 86 bhp of power and 5-speed automatic transmission is the best choice. It also has great all-round visibility, a tight turning circle and is compact and easy to drive.
Among the manual transmission cars you have choices such as the Maruti Ritz, Chevrolet Beat and Hyundai i10, as well as top-end versions of the Maruti Wagon-R. The Hyundai i10 with its higher driving position, short bonnet, light clutch and light steering makes for a good city car too. The gearbox is light and easy, gears slot in nicely and it's easy to drive. The Chevrolet Beat is the only one with a diesel engine here and it's highly fuel efficient – so if you do drive quite a distance each day in city traffic, it's a default choice. Also read: Driving tips for bumper-to-bumper city traffic
Premium hatchbacks
First choice: Maruti Swift
Also consider: Volkswagen Polo, Honda Jazz, Ford Figo, Nissan Micra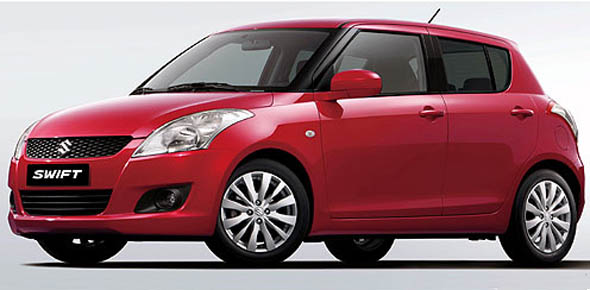 If you want a more spacious car, you would be considering premium hatchbacks such as the Ford Figo, Maruti Swift, Nissan Micra, Hyundai i10, Renault Pulse, Skoda Fabia, Volkswagen Polo, Fiat Punto and Honda Jazz. Here you also get a choice of diesel cars as well, with the most inexpensive diesel in this range being the Ford Figo. While the Figo is great to drive, it's not that great on pick up, although the new Figo is a lot better. For a more peppy drive you have cars like the Maruti Swift and Hyundai i20. Among fuel efficient diesels, the Nissan Micra and Pulse offer the best mileage.
Strangely, there are no automatics other than the Hyundai i20 automatic in the premium hatchback segment, and that's not a very fuel-efficient car. Cars such as the Punto have a slightly heavy clutch. The Jazz and the Polo are also well-suited to the city, with the Jazz being really easy to drive, but it's not as compact. Overall, the Maruti Swift, especially the petrol, is one of the best for the city as it has good pick up, a light clutch, light and precise steering and decent all-round visibility. Also read: Most comfortable premium hatchbacks in India
Entry-level sedans
First choice: Maruti Dzire (automatic)
Also consider: Toyota Etios, Ford Classic
If you just must have a boot, but still need a compact car you would be looking at entry-level sedans. Among these you have the Maruti Dzire, Toyota Etios, Ford Classic, Tata Manza and Mahindra Verito. All these come with both petrol and diesel choices. The Maruti Dzire is the only one that offers and automatic transmission option in its mid-level variant. The Dzire is just as easy to drive as the Swift, as it's the same platform and is under 4-metres in length, being quite compact. This makes it the best of the lot here.
But if you want something larger, then the Toyota Etios and Ford Classic are both good cars for the city. The Ford Classic in diesel is very fuel efficient and has virtually no turbo lag, making it fairly easy for the city. The same is the case with the Toyota Etios – in both petrol and diesel. Also read: Best sedans for rough roads
Mid-size sedans
First choice: Honda City
Also consider: Ford Fiesta (auto), Skoda Rapid, Hyundai Verna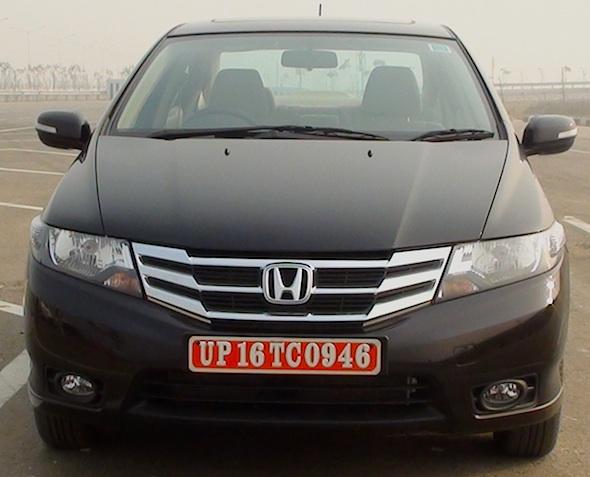 If you are looking at a proper sedan, then the choice is quite vast, and almost all the carmakers except Fiat offer an automatic transmission option here. You have the Ford Fiesta, Honda City, Volkswagen Vento, Skoda Rapid, Maruti SX4, Hyundai Verna, Fiat Linea, Nissan Sunny and Renault Scala. Of these, one of the easiest cars to drive in city traffic is the Honda City. It has good all-round visibility, a light clutch, light steering and is great on pick up. It also has a five-speed automatic with paddle-shifts.
The best automatic, however, would be the Ford Fiesta dual-clutch automatic that offers a sporty drive and great handling. The Skoda Rapid is probably the best in diesel (in terms of overall value) for the city. And then there's the Hyundai Verna, again with a light clutch, light steering and is fairly feature loaded (with its gizmos helping in parking etc).
Alternate choices
In the same price bracket as mid-size sedans you also have compact SUVs to choose from. Starting with the Mahindra Quanto and going up to the Renault Duster. These vehicles have good visibility as they have a taller driving position and help in getting about the city easier. However, the Quanto has a fairly hard clutch and is not as refined. The Duster 85 PS variant is better suited to the city, while the 110PS is better for the highway. Also read: Guide to driving in the mountains
While these choices listed here are good overall cars, depending on your preference for diesel or petrol, features and space, you could pick other cars. Share your thoughts on what you think are the best cars suited for bumper-to-bumper city traffic.