With a lot more women becoming independent and sharing traffic space on the roads, they need cars that are best suited to them.
So what factors do women drivers look for in a car? It should be easy to maintain, easy to dive, easy to park and have a tight turning radius which would make it easy to drive in city traffic. Cars should have good visibility and be reliable. And it should have a cute factor!
Going by these criteria, CarToq looks at some of the cars across segments that would best suit women drivers. These are just indicative of the best car in each segment and not necessarily a car a woman should buy.
You may also be interested in these stories
Best first car for a family of three
Best first cars under Rs 6 lakhs: Petrol hatchbacks 
5 reasons to buy a used car instead of a new one!
Entry-level hatchbacks
Maruti Alto K10
There are plenty of choices among hatchbacks for women drivers. Most hatchbacks fulfill the criteria listed. They are easy to maintain, easy to park, easy to drive with a tight turning circle. However, when you take good visibility and reliability, then some differentiation comes in.
Among entry-level hatchbacks, a car that would meet all these criteria would be the Alto K10. It has good all-round visibility, has a strong service backing from Maruti, parts are cheap, it comes with power steering and is easy to park and has a tight turning circle. The clutch is light and gears shift easily, compared to a Hyundai Eon or regular Maruti Alto. It is priced at between Rs. 3.2 lakh and Rs. 3.4 lakh ex-showroom.
Hatchbacks
Honda Brio
If you move slightly up the price ladder the choices open up even more. Cars that come into the reckoning include the Maruti Ritz, Maruti A-Star, Chevrolet Beat, Honda Brio, Hyundai i10 and Maruti Wagon R. All these cars are good deals. However, if you look at maintenance costs, it would narrow it down to the Maruti Wagon-R, A-Star, Ritz and the Hyundai i10, with Brio's parts being slightly more expensive. Chevrolet counters that with a good three-year maintenance package. But all-round visibility is slightly restricted in the Beat. The i10 has an easy-to-use use gearbox and slightly better refinement, give it an edge over the Wagon R. Bring looks into consideration, then the Honda Brio is back in the running and if you are looking for an automatic transmission, then the Honda Brio is the best choice here. If you are looking for a diesel option, then the Maruti Ritz make sense too.
Premium hatchbacks
Maruti Swift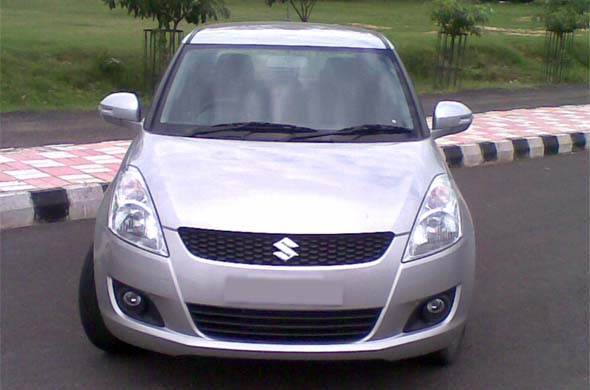 Among premium hatchbacks the most popular is the Maruti Swift. The Swift fulfills most of the criteria here, with strong service back up, low maintenance costs, ease of driving and a good turning circle. Other cars in contention include the Fiat Punto, Nissan Micra, Renault Pulse, Hyundai i20, Ford Figo, Volkswagen Polo, Honda Jazz, Tata Vista and Skoda Fabia. Fabia and Polo have slightly higher maintenance costs. The Hyundai i20 is a good all-round car, but again has higher service costs, especially for the diesel. Between the Honda Jazz and Tata Vista, if image comes into play, the Honda Jazz probably has an edge. But overall, on all counts the Swift is a no-brainer really. Also read: Maruti Swift diesel road test and review
Entry-level sedans
Maruti Swift Dzire
Among entry-level sedans you have the Toyota Etios, Maruti Dzire, Tata Manza, Mahindra Verito and Ford Classic. Given the criteria of ease of driving, good visibility and ease of parking, a compact sedan, under 4-meters is what would be a better choice here. The Classic, Manza, Etios and Verito are fairly larger cars in comparison to the Maruti Dzire. It also has low maintenance costs. Also check out Maruti Dzire review!
Mid-size sedans
Hyundai Verna
Among mid-size sedans, women buyers would most often be looking at a car that has good image value over other criteria. It should also be easy to drive and easy to park. Most of the top-end models in this segment come with parking sensors. Cars in this segment include the Nissan Sunny, Renault Scala, Hyundai Verna, Volkswagen Vento, Skoda Rapid, Maruti SX4, Ford Fiesta, Honda City and Fiat Linea. The Linea, Sunny, Scala and to some extent Rapid lose out because of size as well as ease of service. The Maruti SX4 has typical male imagery (thanks to its ads). The Fiesta has an elevated boot making parking a bit of an issue. The Honda City also has a more macho look in its latest avatar – with the use of chrome and sharply angled styling. Only the Hyundai Verna then has a more universal appeal on all counts. Also see: Hyundai Verna video review!
While this list of cars is only indicative, we would love to hear from you, the CarToq community and especially the women in the community as to what you think is the car that appeals to you the most in each of these segments.