The Indian car market has over 20 different new car options under Rs 7 lakh (on-road price) and that means if you are in the market for purchasing a new set of wheels, the entire exercise of picking the car can be time consuming. With various body types on sale from Rs 3-7 lakhs, which one is the best for you? We have done the homework on your behalf to come up with the best cars under Rs 7 lakh in India.
We filtered the list into different categories and picked a winner each depending on various parameters. Some of the car segments like compact SUVs do not allow you to buy all the versions under Rs 7 lakh and hence we have listed the best possible scenario in such cases. Lets start with the segments then:
Best Cars Under Rs 7 lakh : Small hatchbacks
Name: Renault KWID
Price: Rs 3.02 onwards (on-road, before discounts)
Current Offers: 50% Off on 1st Year Insurance + Rs 15000 Exchange Bonus + 4 Year Warranty on Select Model (November)
Versions under Rs 7 lakh: All
Launched in September 2015, the KWID has been Renault's largest selling car in India for several years. The SUV inspired design has gone down well with buyers and the car looks upmarket, one that belongs to a higher segment. There is even a funkier looking version, the CLIMBER and Renault keeps introducing special editions from time to time. The cabin too excels over rivals when it comes to a premium feel, ditto for class leading features like a touch-screen infotainment interface, full LCD speedometer console, rear arm-rest, rotary knob for gear selector (AMT version) et al. Though the rotary knob does away with a gear lever and hence frees up space, you cannot shift gears manually unlike other AMT cars.
Renault offers the KWID with a choice of two engine options. These include a 800cc and a larger 1000cc motor: the latter is also offered with an optional automatic transmission option. While the 800cc motor is very efficient, we recommend you pick the larger engine due to the extra performance on tap for a small premium. The KWID rides like a mature, much larger hatchback and this ups the comfort quotient by a good margin plus helps a lot while driving on broken roads outside city limits. Renault has been on their toes to launch limited edition versions and new trim levels every few months and this has kept the KWID fresh in the market. With 8 versions on sale today across a price difference of 2 lakh, this car manages to attract a wide set of buyers and remains our pick in the lower end of the Indian car industry. Icing on the cake comes in the form of the standard warranty that covers the car for 4 years or 1,00,000 km!
Pros:
Multiple engine and transmission options
Baby SUV looks go down well with buyers
Segment leading ride quality
Segment first features (rear arm-rest, touch-screen etc)
Cons:
Small tank: only 28 litres
Huge turning radius of 5m!
No visual difference between base and top-end
Sales:
August: 5541
September: 5529
October: 6035
Latest Update: 2018 edition with added features
Best Cars Under Rs 7 lakh: Mid size hatchbacks
Name: Hyundai Santro
Price: Rs 4.44 lakh onwards onwards (on-road, before discounts)
Current Offers: None
Versions under Rs 7 lakh: All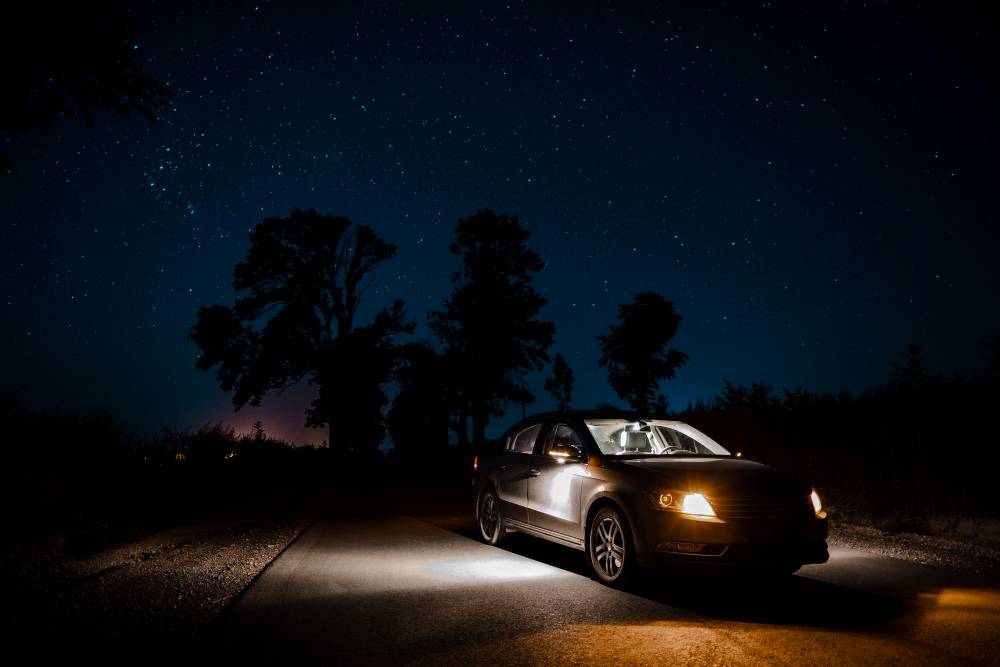 Hyundai entered the Indian car market twenty years back with the launch of the Santro. The model was taken off the production lines in 2014 but four years later, it makes a come back and how! The Santro got as many as 30,000 bookings in less than a month of its launch and is it already among the top 10 selling cars in India. Launched from Rs 3.8 lakh onwards, Hyundai aims to set their foot strongly in the small car market and also enjoy a first mover advantage in front of the upcoming all-new WagonR that will be launched in 2019. The new Santro is longer and wider than before and has a new design language that would appeal to a wider customer base. It isn't as tall as before though and alloy wheels on top spec models are surely missing.
The new Santro gets an entirely new cabin that certainly doesnt belong to a small car. It not only offers segment best quality, but a practical no-nonsense cabin with features like a IGNIS lookalike speedometer console, large touch screen interface, retro-modern side air-con vents, rear vents et al. Space is a major highlight here and Hyundai clearly wants to keep their target audience's families happy. The old 1.1-litre petrol motor makes a comeback but has been revised heavily for increased performance and far lower emission levels : the Santro also offers the most affordable four-cylinder engine in India. This in turn means that on the move and under hard acceleration, the Santro is the most refined with the least vibrations in the segment. That said, it isn't as efficient as some of the rivals, offering about 10-15% less fuel economy. Available in five versions, Hyundai is also offering their first ever AMT gearbox here on two mid level versions fo Sportz and Magna. There is no doubt that till the new WagonR arrives, this is the car to buy in the Rs 5-6 lakh bracket and ticks all the right boxes for someone looking at a proper mid-size hatchback.
Pros:
Best in class cabin design and quality
Superior 4-cylinder is very smooth
Good mix of ride and handling
Segment leading features
Cons:
Not as efficient as rivals
Conservative styling not to everyone's liking
Expensive higher spec models
Missing features (alloy wheels, DRLs, steering adjust, driver seat height adjust etc)
Sales:
October: 8535
Best Cars Under Rs 7 Lakh : Cross Hatchback
Name: Ford Freestyle
Price: Rs 5.83 lakh onwards (on-road, before discounts)
Discounts: Rs 10K Cash Discount + Dealer End Insurance Benefit at Slight Lower Prices (November)
Versions under Rs 7 lakh: Ambiente and Trend in petrol, Ambiente in Diesel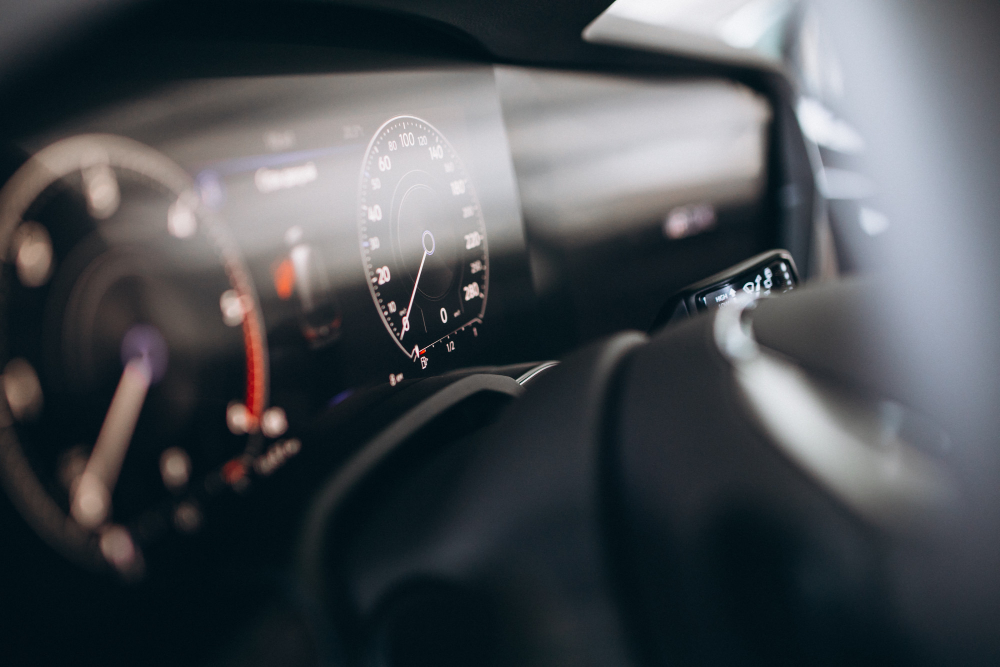 The cross-hatchback segment in India has multiple options. From the most affordable Celerio X to the top end Hyundai i20 Active. While the former is too basic, the latter is way expensive but if there is one car that comes across a great value package while being a true cross-hatch, it has to be the Freestyle. It is intact doing brisk business, selling about 2000 units each month. And why not? The Freestyle looks rugged, rides higher, has ample ground clearance of 190mm and even comes with usable roof rails that can support weight of upto 50 kgs – perfect for carrying cycles for example. On the inside, the Freestyle comes with spacious and a practical cabin though we aren't a fan of the color theme. That said it scores high on storage areas, has great driver ergonomics and gets among the best touch screen interface for the price band.
The Freestyle comes with a pair of excellent engines. It gets the new 1.2 litre Dragon series engine that puts out impressive figures – 96 PS of power and 120 Nm of torque. No auto option but the 5-speed manual works well in terms of shift quality. The engine itself delivers ample poke and is a delight to drive fast without burning a hole in your pocket in terms of fuel economy. The diesel is the tried and tested 1.5 unit that is also seen in the EcoSport and Aspire and excels in terms of low end torque that is necessary for city driving. Infact, the Freestyle is one of the fastest diesel cars under Rs 7 lakh and given ample performance on tap, is good for your weekend drives too. Complementing the engine is the suspension set-up : this Ford loves being pushed around corners or a set of hills and yet can take you to off beat places.
In a budget of Rs 7 lakh, the Trend petrol does offer you a lot of car. Dual front airbags, ABS and reverse camera aside, you also get keyless entry, steering controls and a proper touchscreen infotainment system. All these factors do make you feel special and the drive is too good to be ignored!
Pros:
The rugged design works well
Spacious and comfortable interiors
Peppy petrol, smooth gear shifts
Comfortable and yet agile in terms of handling
Cons:
No auto yet
Petrol engine nowhere as efficient as rivals
Sales
Aug: 2564
Sep: 2302
Oct: 1929
Best Cars Under Rs 7 Lakh: Premium hatchbacks
Name: Hyundai i20
Price: Rs 6 lakh onwards (on-road, before discounts)
Discounts: Rs 20,000 cash and Rs 30,000 exchange bonus (November)
Versions under Rs 7 lakh: Era, Magna of Petrol
Got a limited budget of Rs 7 lakh and yet want to experience a premium hatchback? No problem says Hyundai and has the Elite i20 for you in two trims of Era and Magna. If you factor in the exchange bonus, you can pick the loaded Sportz variant that gets you front and rear fog lamps, steering controls and auto folding outside mirrors. A premium hatchback is supposed to offer more space, technologically advanced features, better looks and most importantly, a premium experience that comes from an upmarket cabin, a comfortable ride and classy design. The Elite i20, in our opinion, ticks all these boxes and justifies the word 'Elite' properly. Not that the Maruti Baleno isn't good – but the i20 is just a bit better. Premium hatchbacks are mostly bought by those graduating up from a small car and they do expect a lot!
This is also Hyundai's largest selling car and got a minor facelift in early 2018 and the top spec model with large alloy wheels does stand out. Step inside and you will continue to be impressed with the quality of materials, far better than that on the Maruti Baleno. And while both cars come feature loaded, the i20 ups the game by providing as many as six airbags, a slide adjustment for front arm-rest, cluster ioniser for the air-con and dual USB ports.
The i20 comes with a choice of a 1.2-litre petrol and a 1.4-litre diesel unit. The petrol offers good low end grunt for city runs though is not as rev happy as say the Baleno. We love the gear shifts from the manual 'box though Hyundai also offers an optional CVT. The diesel unit is a gem, offering 90 bhp of power and 220Nm of torque. Mated to a 6 speed manual gearbox, it is smooth, has low NVH levels (lower than Baleno and Jazz) and this combined with a mature ride quality makes the i20 diesel an excellent package. It may not be an enthusiast's car but certainly is a recommended, stylish all-rounder. Do note though for Rs 7 lakh, you cannot get the CVT petrol or the diesel option.
Pros:
Looks great, especially the top spec models
High quality cabin with unique features
Excellent diesel engine, is smooth too
Hyundai's proven after sales support
Cons:
Still not an enthusiast's tool
Like the Baleno, this one too has limited rear headroom
Sales
August: 11475
September: 12380
October: 13290
Latest update: CVT option launched in May 2018
Best Cars Under Rs 7 lakh: Compact Sedans
Name: New Ford Aspire
Price: Rs 6.15 lakh onwards (on-road, before discounts)
Discounts: None
Versions under Rs 7 lakh: Ambiente and Trend (Petrol) only
Surprised to see a Ford here? Well, we do agree the Maruti Dzire is better but when it comes to a limited budget of Rs 7 lakh, things are different. We see compact sedan customers as those graduating from a small hatchback and hence they inspire to have an amazing car, one that will make them feel special and in this case, at this price point, it has to be the new Aspire. The 5 year warranty aside, the low running costs aside, the new Aspire makes you feel good – be it the features or the refined drive train or even the ride and handling package. For Rs 7 lakh on-road you might just be able to squeeze in the Trend Plus version that retails at Rs 7.2 lakh (on-road) and this is highly recommended as it offers essentials like front fog lamps, touch-screen infotainment system, steering control, rear camera etc.
Back to the car – as competition became better in the compact sedan market, Ford engineers had to re-visit their tables and come up with a heavily updated version, the new 2018 Aspire. This new facelift model manages to make improvements across all parameters. The new grille, revised bumper and better looking fog lamp inserts might be subtle changes but go a long way in making it look fresh and premium. The new, larger 15-inch alloy wheels gel along well with the positioning of the car. The rear gets minor updates but as you step inside the cabin, you are greeted with a host of additions.
The biggest highlight on the inside is the new SYNC3 interface that not only offers you segment best touch reception, but also comes bundled with navigation, reverse camera, Apple CarPlay and Android Auto – sorry all this is over Rs 7 lakh however. Its a breeze to use, even for new users and was first seen in the Freestyle and the recently updated EcoSport. Moving on, you also get a push button start-stop feature, auto headlamps and auto wipers. The diesel engine is a carry over but it is mated to a new 5-speed gearbox that is lighter and improves fuel economy marginally – but starts from Rs 7.4 in terms of on-road price.. The big news however is the arrival of the 1.2-litre Dragon series petrol engine in the Aspire. It offers 9% more power and 7% higher torque while being way more efficient too. In other words, a better everyday drive and yet lighter on the pocket. On a budget in this category? Pick this up and you won't regret it!
Pros:
Build quality is solid (heavy)
Excellent ride quality – comfortable too
Better value than ever before – prices slashed
Both engines offer good driveability
Cons:
Surprisingly no rear air-con vents
Relatively lower resale value
Petrol automatic is simply too expensive
Sales
August: 523
September: 1640
October: 2520
Last update: New 2018 version launched
Best Cars Under 7 lakh: Compact SUVs
Name: Tata Nexon
Price: Rs 7.12 lakh onwards (on-road before discounts)
Discounts: 1st Year Insurance @ Discounted Price of Rs 13000 + Rs 15K Exchange
Versions under Rs 7 lakh: XE in petrol
Moving on from hatchbacks and sedans, you can even look at purchasing a SUV under Rs 7 lakh and our pick has to be the Nexon. See, you can't pick the diesel models but with the petrol unit, even the base model XE gets you dual airbags, ABS, driver information display, air-con, climate control, front power windows etc. And you can always add in more features at a later stage. But all said and done, owning a compact SUV at this price in the form of the Nexon is a great deal! Do remember, it is also the safest SUV you can buy under Rs 10 lakh as per the latest crash test results.
The Nexon itself looks big for a sub 4 meter vehicle, essential to massage to the owner's ego. It also gets a very spacious cabin and Tata has worked hard to deliver the comfort factor. Drive this vehicle over bad roads and you will be impressed with its composure!
The petrol Nexon comes with a 1.2 litre turbo charged petrol motor that delivers 110 PS of power and is mated to a 6 speed manual gearbox – these figures are on par with say the EcoSport petrol. The diesel unit is larger (and over Rs 7 lakh), being a 1.5 unit with 110 bhp on tap. Infact, in the compact SUV segment, the diesel Nexon is our pick. Whats more, its the only compact SUV to offer an optional AMT with both fuel types. Both the engines get driving modes and though aren't very smooth, offers reasonably good performance for the heavy Nexon.
With the Nexon, you get to own a good looking large vehicle at a value based price. Tata has ironed out niggles and their cars now come with great after sales support too. The Nexon no doubt makes for a good purchase.
Pros:
Looks nice for a compact sub 4m product
Space on the inside, comfort levels
Drives nice – the modes do work!
Safe and solid product from Tata
Cons
Petrol engine isn't as refined
Might not be as trouble free as the Breeza in the long run
Sales:
Aug: 4499
Sep: 4297
Oct: 4608
Latest update: Kraz edition launched in Sep 2018