Fuel economy is still one of the most important factors that can influence a buyer's decision in the small car segment. Thankfully, most manufacturers have responded well and all small cars today deliver over 15-17 kmpl in city usage if driven with a light right foot. Without wasting much time further, lets have a look at the best mileage (as per ARAI certification) cars under Rs 5 lakh. Note that we have left out the Tata Nano as its production has come to a halt. Worthy of a mention is the fact that three of the five cars mentioned below come with optional AMT or automated manual transmission set-up.
Best Mileage Cars under Rs 5 lakh : No 5
Maruti Celerio
Mileage: 23.1 kmpl
Price: Rs 4.66 lakh onwards (on-road, without discounts)
Discounts: Upto Rs 25,000 cash, upto Rs 25000 exchange bonus
The Celerio might be the last car in this list but is still way more efficient than similarly priced cars like the new Hyundai Santro and Datsun Go / Go Plus. It uses the tried and tested 1000cc K10B motor that also powers the Alto K10 and WagonR. This hatchback is sold in both manual and automatic gearbox options with safety features like dual airbags and ABS in the higher versions. It even gets a steering height adjust which more expensive cars like the Santro lack!
We like the way the Celerio looks : it has aged well and continues to sell in great numbers. The drive is easy and thanks to a lower height, centre of gravity is lower which in turn makes this stable in terms of handling. A total of 12 different versions are on offer including two powered by factory fitted CNG kits.
Pros
Well packaged cabin : good space and practical
Maruti's excellent network and peace of mind
Higher discounts and offers in the market
Features on offer : alloy wheels, dual airbags, steering adjust etc
Cons
Pricier than other options here in the list
Brand image : lot of Celerios on road with a commercial plate
Sales
July: 7376
August: 9503
September: 9208
Latest update: Celerio H2 Tour launched in Feb 2018
Best Mileage Cars under Rs 5 lakh : No 4
Tata Tiago Petrol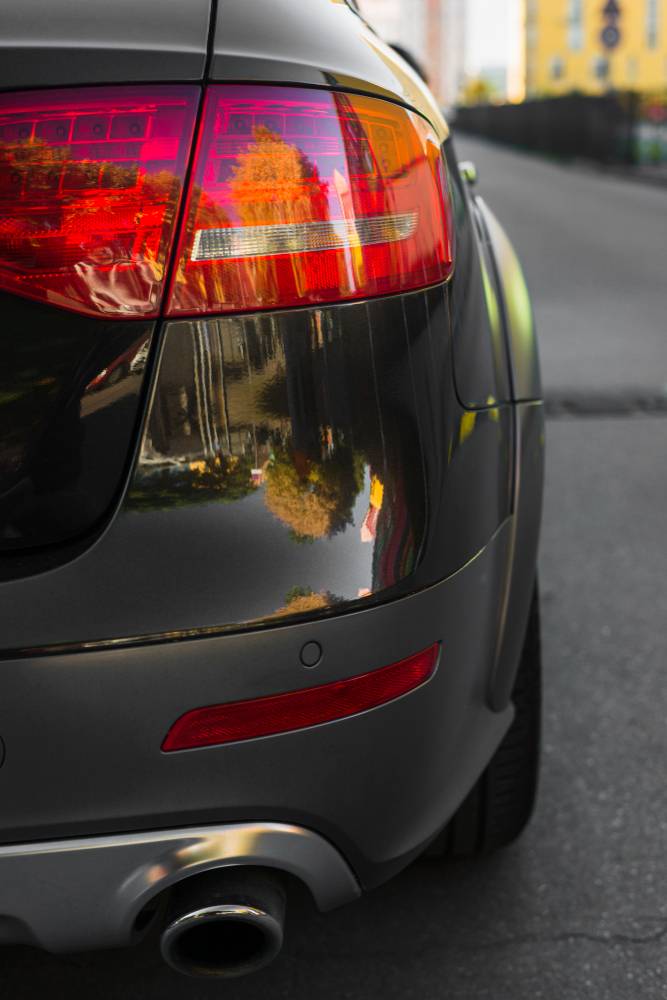 Mileage : 23.84 kmpl
Price: Rs 3.8 lakh onwards (on-road, without discounts)
Discounts: 1st Year Insurance @ Rs 7400 + Rs 10K Exchange (October)
The Tiago is a surprise here as Tata Motors was never known to make frugal small capacity engines. Further, the Tiago is the heaviest car in the segment and yet it manages to achieved a certified economy of 23.84 kmpl from its 1.2-litre three cylinder
engine. Note that the same engine powers the larger Nexon SUV!
We have a soft corner for the Tiago – its not only the largest selling Tata car, but comes across as a well packaged car. The USP here is the fact that it doesn't feel 'cheap' – very important for first time car buyers.
The petrol engine is good for 84 bhp of power, giving it excellent performance. It comes mated to a 5-speed manual gearbox while an AMT is optional. We like the way it drives, with the suspension set-up among the best at this price point. There are 12 versions on offer including a special WIZZ variant. If you want a car with good fuel economy, upmarket cabin and a great ride, look no further!
Pros:
Design
Upmarket cabin
Comfortable ride quality
Powerful and yet efficient
Cons:
Overall refinement levels
Rear space in terms of headroom
Long term niggles with a small Tata car
Sales:
July: 8009
August: 9277
September: 8377
Milestone: 9277 : August 2018
Latest update: Tata Motors launched the performance oriented JTP version of the Tiago at Rs 6.39 lakh
Best Mileage Cars under Rs 5 lakh : No 3
Maruti Alto K10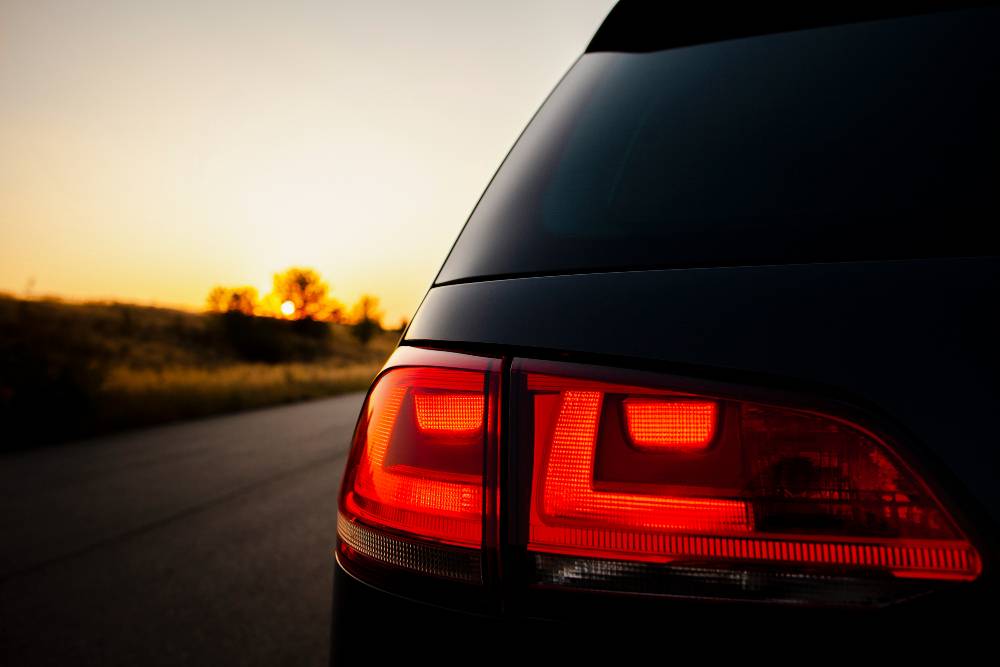 Mileage : 24.07 kmpl
Price: Rs 3.7 lakh onwards (on-road, before discounts)
Discounts: Upto 15000 cash discount, upto 35000 exchange bonus
The most fuel efficient Maruti car under Rs 5 lakh is the Alto K10. Even though it has a larger (and more powerful) engine as compared to the cheaper Alto 800, the K10 is far more efficient. The 1000cc engine can be had with both a 5 speed manual as well as a 5-speed AMT. There is an even a factory fitted CNG kit available.
The current generation K10 got a major facelift in 2014 and has aged well. However, rivals like the Renault KWID look better, offer more space and have impressive features. That said, the K10 remains a very popular choice in smaller towns, thanks to Maruti's unbeatable network that is spread in every nook and corner.
In terms of drive, the K10 packs in a good mix of performance and performance. Though comfort is good, what we like is the fact that the K10 handles brilliantly and can be a hoot to drive in the right hands. However, for the kind of performance it offers, ABS should have been offered in our opinion. With discounts of upto Rs 50,000, this car remains a value product
Pros
Peppy and efficient
Peace of mind, resale value
AMT works better than rivals
Best high speed manners here
Cons
Cabin design is outdated
No storage space due to AMT lever console
Limited cabin design
Missing features (fog lamps, keyless entry etc)
Sales : Alto K10 (not available separately, is always combined with Alto 800)
July: NA
Aug: NA
Sep: NA
Latest update: Alto K10 Plus launched in March 2017
Best Mileage Cars under Rs 5 lakh : No 2 (its a tie!)
Datsun redi-GO / Renault KWID
Mileage: 25.17 Kmpl
Price: Rs 4.05 lakh / Rs 4.52 lakh onwards
Discounts (redi-GO) : 1st Year Insurance + 1 Gram Gold Coin (800 cc) / 2 Gram Gold Coin (1 Litre) + Rs 10K Exchange Benefits + 3 Year Road Side Assistance (October)
Discounts (KWID) : 50% Off on 1st Year Insurance + Rs 15000 Exchange Bonus + 4 Year Warranty on Select Model (October)
Coming up at the runners up position are the Datsun redi-GO and Renault KWID. Both the cars share the same 1000cc 3-cylinder engine and come with identical certified economy of 25.17 kmpl. Interestingly, both the cars also offered with an optional AMT automatic.
While the Renault KWID had the first mover advantage with the bigger 1000cc motor, its the Datsun redi-GO that is more affordable and has higher discounts. That said, the KWID ends up offering higher cabin space, more features and a better ride quality. Of the two, we would pick the KWID! redi-GO
Thumbs up (redi-GO)
Most affordable automatic
Modern interiors
Easy urban car (tall seating, good visibility, light steering)
Peppy and fuel efficient
Thumbs down (redi-GO)
High speed manners
Interior fit and finish
Limited network, poor resale value
Cost cutting evident (single front wiper, non retractable belts)
Sales: redi-GO (AMT+MT)
July: 1623
Aug: 1674
Sep: 1658
Latest update: Limited edition model launched in Sep 2018
Thumbs up (KWID)
SUV inspired design works well
Feature loaded (touch screen, LCD speedo etc)
Best ride quality of the lot
Peppy and efficient
Thumbs down (KWID)
Rotary AMT knob removes manual override
Most expensive here
mall tank (28 litres), largest turning radius
Most expensive here!
Sales:
July: 5015
August : 5541
September: 5529
Sales Update: August 2018 : 2018 edition with added features
Best Mileage Cars under Rs 5 lakh : No 1
Tata Tiago Diesel
Mileage: 27.28 kmpl
Price: Rs 4.79 lakh onwards (on-road without discounts)
Discounts: 1st Year Insurance @ Rs 7400 + Rs 10K Exchange (October)
The only diesel car under Rs 5 lakh is also the most fuel efficient car in this price bracket. The diesel Tiago makes use of a 3 cylinder 1.05 litre engine that comes with a certified economy of 27.28 kmpl, about 15% higher than its petrol counterpart. The
engine is a 3 cylinder derivate of the old 1.4-litre 4-cylinder unit that used to power the older Indigo / Indica. The diesel Tiago comes with a 5 speed manual transmission as standard. While the engine offers decent poke for this price, we aren't a fan of the overall refinement and NVH (noise, vibrations, harshness) levels. Ditto for the gear shift quality.
Fuel efficient engine aside, the Tiago scores high across various parameters. The design for example is modern and stylish and nowhere does it resemble a 'cheap' car. Things are similar on the inside with a well laid out cabin and more than acceptable cabin quality. With multiple versions on offer (Tiago range has 25 versions!), the Tiago caters to a wide audience. Infact if you want a car with the lowest running cost under Rs 5 lakh, it has to be the Tiago.
Pros:
Pleasing Design
Upmarket cabin feel
Comfortable ride quality
Powerful and yet efficient
Cons:
Overall refinement levels
Rear space in terms of headroom
Long term niggles with a small Tata car
Sales:
July: 8009
August: 9277
September: 8377
Milestone: 9277 : August 2018
Latest update: Tata Motors launched the performance oriented JTP version of the Tiago at Rs 6.39 lakh