Lets face it – "kitna deti hai" is still among top priorities for new car buyers in the mass segments of hatchbacks and sedans. With rising fuel prices, none of us mind saving a few bucks each day by driving a fuel efficient car and thankfully manufacturers are coming up with offerings that are extremely light on the pocket.
We analyse all the cars on sale in India and filter down the list to the 10 most fuel efficient cars in India. As expected the top seven run on diesel while the other three are petrol powered and four of the ten cars are sold by Maruti.
Do note that the figures you see below are certified by ARAI (Automotive Research Association of India) and real world fuel economy will be lower. If you use the car in city limits but do use the 4th and 5th gears, expect them to deliver about 70-75% of the certified figure. Likewise out on open highways at speeds of 80-90 km/h, you will be able to extract much higher fuel economy than the certified one.
Best mileage cars in India : Maruti Alto 800
ARAI certified economy: 24.7 kmpl

Fuel type: Petrol
Price: Rs 2.87 lakh onwards (on-road, before discounts)
Current Offers: Upto Rs 30000 cash, upto Rs 30000 exchange bonus (November)
India's most affordable car (The Tata Nano is not produced any more) comes up at the tenth position. This is the largest selling car in small towns and rural markets and customers here surely want a car that's cheap to run. Maruti has sold 35 lakh (yes, 35,00,000) Altos since its launch in the Indian car market and there is no denying the fact that the Alto 800 is a car for the masses! Bullet proof reliability, low running costs and ease of driving is that the little Alto offers. Powered by a 800cc engine and mated to a 5-speed manual gearbox, the Alto 800 offers surprisingly brisk performance for city runs. Maruti also offers a company fitted CNG kit for even lower running costs.
The cabin, though not as spacious as the Nano, offers a clean design with durable materials. Higher spec models offer integrated audio system, front power windows, keyless entry and a driver side airbag is optional across all trim levels. You can even personalise the car with accessories online and get the same delivered via your nearest showroom.
At this price, the Alto 800 offers an unbeatable package. Its long in the tooth but is still winning thousands of hearts across India each month.
Pros: 
Value for money, factory fitted CNG option
Driver airbag optional across all versions
Light controls make it easy to drive
Efficient and cheap maintenance cost
Cons:
Not a good highway companion
Not as spacious as say the Nano or redi-GO
Average road presence
Sales (not available as figures are clubbed with Alto K10)
Latest update: Alto Utsav edition launched in October 2017
Best mileage cars in India : Renault KWID / Datsun redi-GO
ARAI certified economy: 25.17
Fuel type: Petrol

Price: Rs 2.83 lakh (redi-GO) & Rs 3.02 lakh (KWID) onwards (on-road before discounts)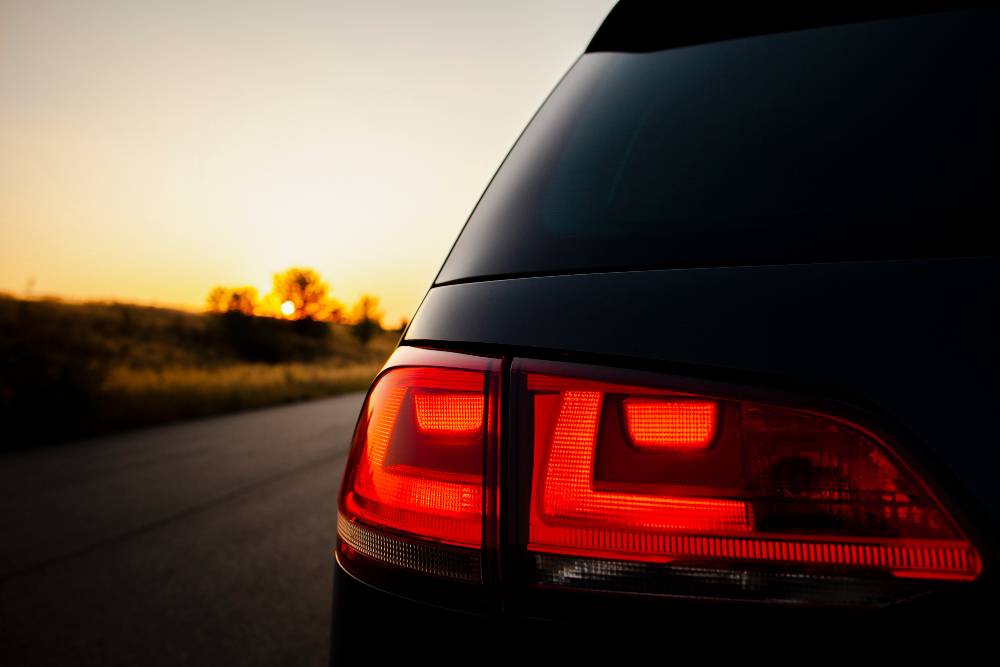 Both the redi-GO and KWID share the same 800cc and 1000cc engines. The smaller motor is the more efficient of the two units and beats Maruti's Alto 800 by a whisker. And this inspite of the KWID / redi-GO being more powerful with higher torque than the desi offering. The engine aside, both the Renault and Datsun offerings are very different right from the design. While the KWID is a baby SUV with its large dimensions, the redi-GO aint bad either and looks quite chic for the price.
The story continues on the inside too where both the cars have a different cabin and feel. While the KWID woos you with its large touchscreen and LCD speedometer, the redi-GO offers a good feel, better headroom and is cheaper as well. Let me also add that both the cars come with an optional AMT but not with the 800cc motor. 
The redi-GO is a very good urban car with high visibility and a light steering. That said, the KWID offers a better ride quality and is more stable at highway speeds. 
In the end, if you are looking at sheer value, the redi-GO is the pick. But the KWID, at the extra 20 grand is a worthy deal too.
Best mileage cars in India : Honda City
ARAI certified economy: 25.6 kmpl

Fuel type: Diesel

Price: Rs 9.75 lakh onwards
Discounts: 1st Year Insurance + Rs 20k Exchange Bonus + 10K Accessories (November)
The most premium C segment sedan, one that has the highest brand value is the Honda City and it also features in this list. The 1.5-litre Earth Dreams diesel motor now powers various cars in the Honda family including the BRV, Amaze, Jazz and this. It is extremely efficient and during our fuel economy run, we managed to extract as much as 45 kmpl! Sadly though, unlike rivals, the City diesel does not offer an automatic. That said, the latest avatar looks sleek but remember, machined alloy wheels or LED lights are only the higher spec models. Step inside and cabin continues to impress – the sheer amount of space and comfort here is unmatched. Honda gets it right each time and from seats to ergonomics, no complaints whatsoever. It even gets a massive 510 litre boot.
The City continues to get a 1.5 petrol or a 1.5 diesel unit. The petrol also comes with an optional CVT that makes it a breeze for urban runs. Its smooth, has enough punch and above average fuel economy. The diesel is very torquey but noisy at the same time and this takes away the pleasure of driving an otherwise fine car. The gearbox too fails to impressive with rough gear shifts. However, the City makes up by offering a very good ride quality.
The City is the most expensive C segment sedan. That said, it does offer you a lot of kit. For example, a sunroof, smarty keyless entry with start-stop, LED lights, touch control panel for climate control, DIGIPAD 2.0 infotainment and a multi view rear camera display.
Pros:
Continues to look nice with premium appeal
Unbeatable space and comfort
Feature loaded
Petrol – CVT works well for daily runs
Cons:

Low ground clearance
Noisy diesel motor – no auto option with this either
Top spec models are very expensive
Sales

July: 3709
August: 2790
September: 2564
Latest update: Honda City Edge launched in Aug 2018
Best mileage cars in India : Ford Aspire
ARAI Certified economy: 26.1 kmpl
Fuel type: Diesel
Price: Rs 6.15 lakh onwards (on-road, before discounts)
Discounts: None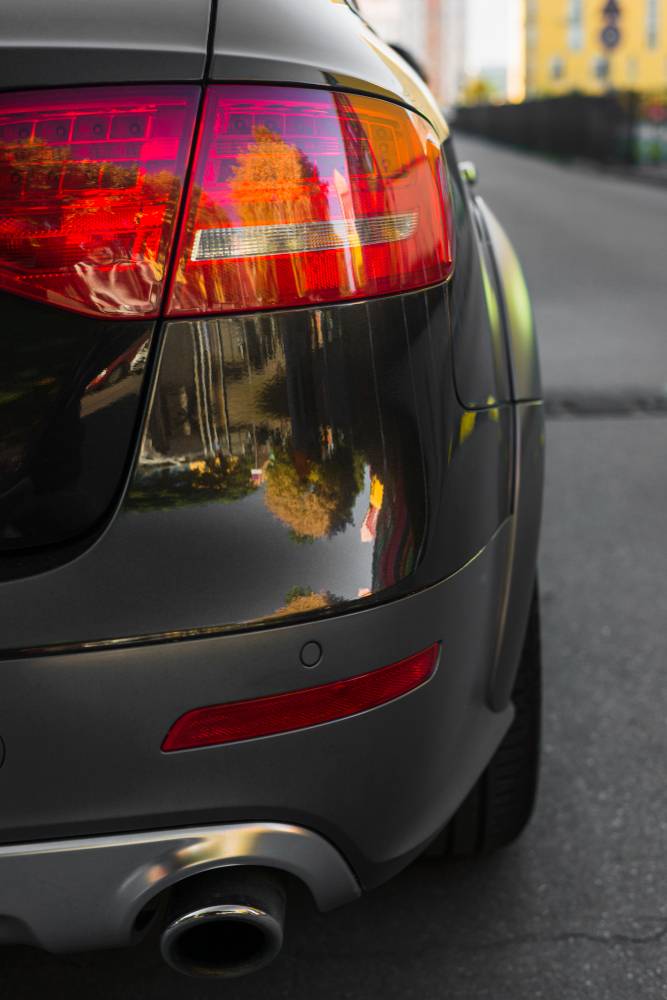 The latest Aspire comes with a revised gearbox for the diesel engine which has further made it more efficient. At 26.1 kmpl, the Aspire is one of the most efficient 100 bhp cars in India and this without sacrificing on driving pleasure. This new 2018 facelift model manages to make improvements across all parameters. The new grille, revised bumper and better looking fog lamp inserts might be subtle changes but go a long way in making it look fresh and premium. The new, larger 15-inch alloy wheels gel along well with the positioning of the car. The rear gets minor updates but as you step inside the cabin, you are greeted with a host of additions.
The biggest highlight on the inside is the new SYNC3 interface that not only offers you segment best touch reception, but also comes bundled with navigation, reverse camera, Apple CarPlay and Android Auto. Its a breeze to use, even for new users and was first seen in the Freestyle and the recently updated EcoSport. Moving on, you also get a push button start-stop feature, auto headlamps and auto wipers. The diesel engine is a carry over but as wrote above, is mated to a new 5-speed gearbox that is lighter and improves fuel economy marginally. With 100 PS of power and most importantly 215 Nm of torque, the Aspire diesel remains our pick in the compact sedan segment : it also has one of the best NVH levels out there!
Pros: 

Build quality is solid (heavy)
Excellent ride quality – comfortable too
Better value than ever before – prices slashed
Both engines offer good driveability
Cons:
Surprisingly no rear air-con vents
Relatively lower resale value
Petrol automatic is simply too expensive
Sales
July: 1069
August: 523
September: 1640
Last update: New 2018 version launched
Best mileage cars in India: Tata Tiago
ARAI certified economy: 27.28 kmpl
Fuel type: Diesel
Price: Rs 3.79 lakh onwards (on-road, before discounts)
Current Offers: 1st Year Insurance @ Rs 7400 + Rs 10K Exchange (October)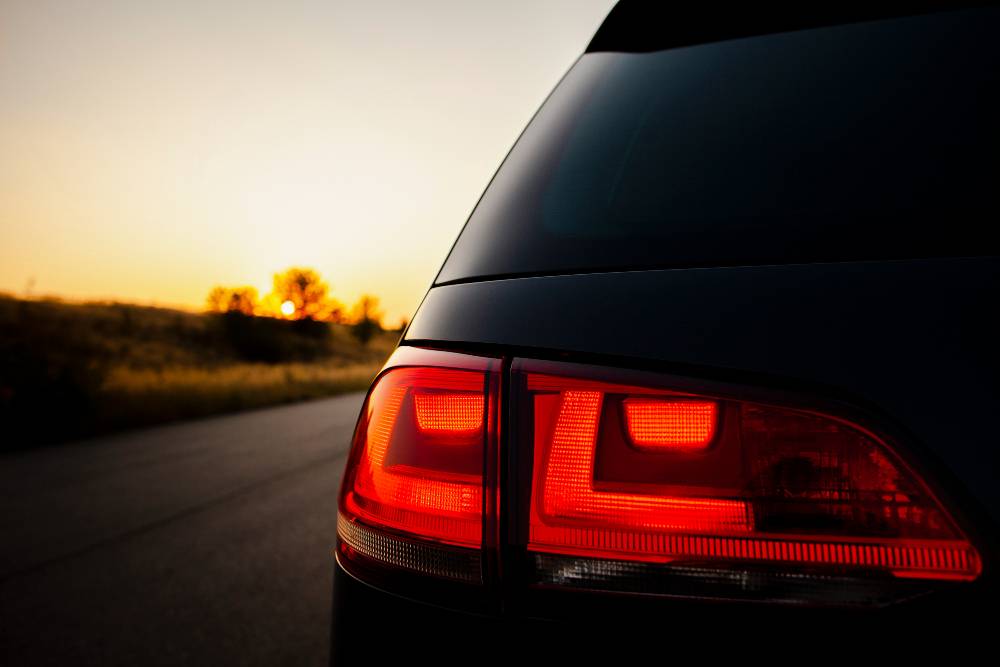 Wait a minute, a Tata product in here? Even we were surprised when the Tiago was launched a few years back and came with a certified economy of 27.28 kmpl for the diesel motor. That's incredible given the Tiago is one of the heavier small cars around. The newly developed 1.05-litre three cylinder motor was developed from the 4 cylinder 1.4 unit that used to power the older Indigo / Indica models. It offers average performance but excellent economy and then a lot more!
And we aren't just talking about the design that looks upmarket but the interiors that would look at home on a Rs 6 lakh hatchback! Available in no less than 12 versions, 2 engine and 2 transmission options, the Tiago comes feature packed including multiple safety aids.
And then there is supple ride quality that betters most rivals. Drive this car over bad city roads and you will come back with a smile on your face. It also scores over others in terms top notch driving dynamics, good city handling and excellent brakes. Definitely one of the most fun to drive cars in the price segment, while being extremely frugal.
Thumbs up: 
1) Interior design and quality
2) Ride and handling package
3) No of variants on offer
4) Powerful and efficient engine options
Thumbs down
1) Petrol engine not as smooth as rivals
2) Tata's small cars are known for long term niggles
3) Rear headroom isn't impressive
4) Rivals have better resale value
Sales:
July: 8009
August: 9277
September: 8377
Milestone: 9277 : August 2018
Latest update: Tata Motors launched the performance oriented JTP version of the Tiago at Rs 6.39 lakh
Best mileage cars in India: Honda Jazz
ARAI certified economy: 27.3 kmpl
Fuel type: Diesel

Price: Rs 8.25 lakh onwards
Discounts: 1st Year Insurance + 20K Exchange. Also, is additional Exclusive Cash Discount of Rs 25000 on Jazz Diesel Version (November)
There are three Hondas in this list and second one is the diesel Jazz. It uses the same 1.5 unit that is seen in the Amaze and the City and is more efficient than its rival the i20 and almost neck to neck with the Baleno. This inspite of making more power from the diesel motor!
The Jazz continues to look 'different'. It isn't sporty or stylish but upmarket in a good way. Honda designs are generally conservative and so is the Jazz. But step inside and you are impressed with the amount of cabin space on offer. Its unbelievable how Japanese engineers have managed to extract so much space from a car that measures under 4 meters. The design is good too and lot of practical touches go in to make this a family happy car too. 
The Jazz continues to be powered by the same 1.2 litre petrol and 1.5 litre diesel unit. The latter uses a 6 speed manual gearbox and the extra cog does help a lot for extracting the best from the engine. The diesel is torquey and efficient but like the Amaze and the City, remains noisy here too. 
Overall, the Jazz is a very spacious, practical and easy to drive large hatch. Though pricey, it is still a popular car amongst a niche segment of buyers.
Pros:
Looks large for a sub 4m car
Incredibly spacious on the inside
Very practical, massive boot
Rides well, like a mature car
Cons
Petrol manual has weak low end grunt
Low resale value
Diesel remains noisy
Sales
August: 1119
September: 1018
October: 1057
Latest update: Mild facelift for 2018 model
Best mileage cars in India: Maruti Baleno
ARAI certified economy: 27.39 kmpl
Fuel type: Diesel

Price: Rs 6 lakh onwards (on-road, before discounts)
Discounts: Rs 10,000 cash, Rs 15,000 exchange bonus (November)
Almost as efficient as the Honda Jazz, the Baleno is keeping customers happy month after month. It is the largest selling premium hatchback and the tried and tested DDiS motor continues to be extremely frugal. The largest selling Nexa model, the Baleno has been a runaway success for Maruti. Competing in the premium hatchback segment, the Baleno outsells the i20 and Jazz combined together. While the design is still subjective, where the Baleno scores top marks is inside the cabin. Passenger space is surprisingly very good and it even gets the second largest boot space for any hatch in India. The Baleno comes loaded with all features possible at this price – segment unique TFT speedometer display and steering adjustment for both reach and height for example.
The Baleno comes with both a 1.2-lite petrol and a 1.3-litre diesel unit – both these engines are seen on the Swift and Dzire in similar states of tune. While the diesel gets a manual only, the petrol is offered with both a manual and a CVT auto option. The latter performs far better as compared to the popular AGS / AMT transmissions. Engine performance aside, we like the way the Baleno rides over city roads, offering an excellent ride quality. High speed manners are mature and for performance seekers, there is also a RS variant – but well over Rs 8 lakh on road. 
In a nutshell, if you are in the market for a Rs 6-8 lakh car and do not like the idea of a compact sedan, the Baleno should be your pick.
Pros
Excellent ride and handing
CVT-Petrol works very well. Diesel is peppy (though noisy)
Feature loaded – we loved the TFT screen for example
Surprisingly very spacious for 5 adults and luggage
Cons:
Exterior design is subjective and not to everyone's liking
Cabin looks nice but quality isn't on par with the Hyundai i20
Pan India reach is limited due to Nexa network
Though very spacious, rear headroom is limited
Sales
August: 17,713
September: 18,631
October: 18,657
Latest update: Limited edition launched in September 2018
Best mileage cars in India: Honda Amaze
ARAI certified economy: 27.4kmpl
Fuel type: Diesel
Price: Rs 6.35 lakh onwards (on-road, before discounts)
Discounts: Additional Extended Warranty of 4th & 5th Year (November)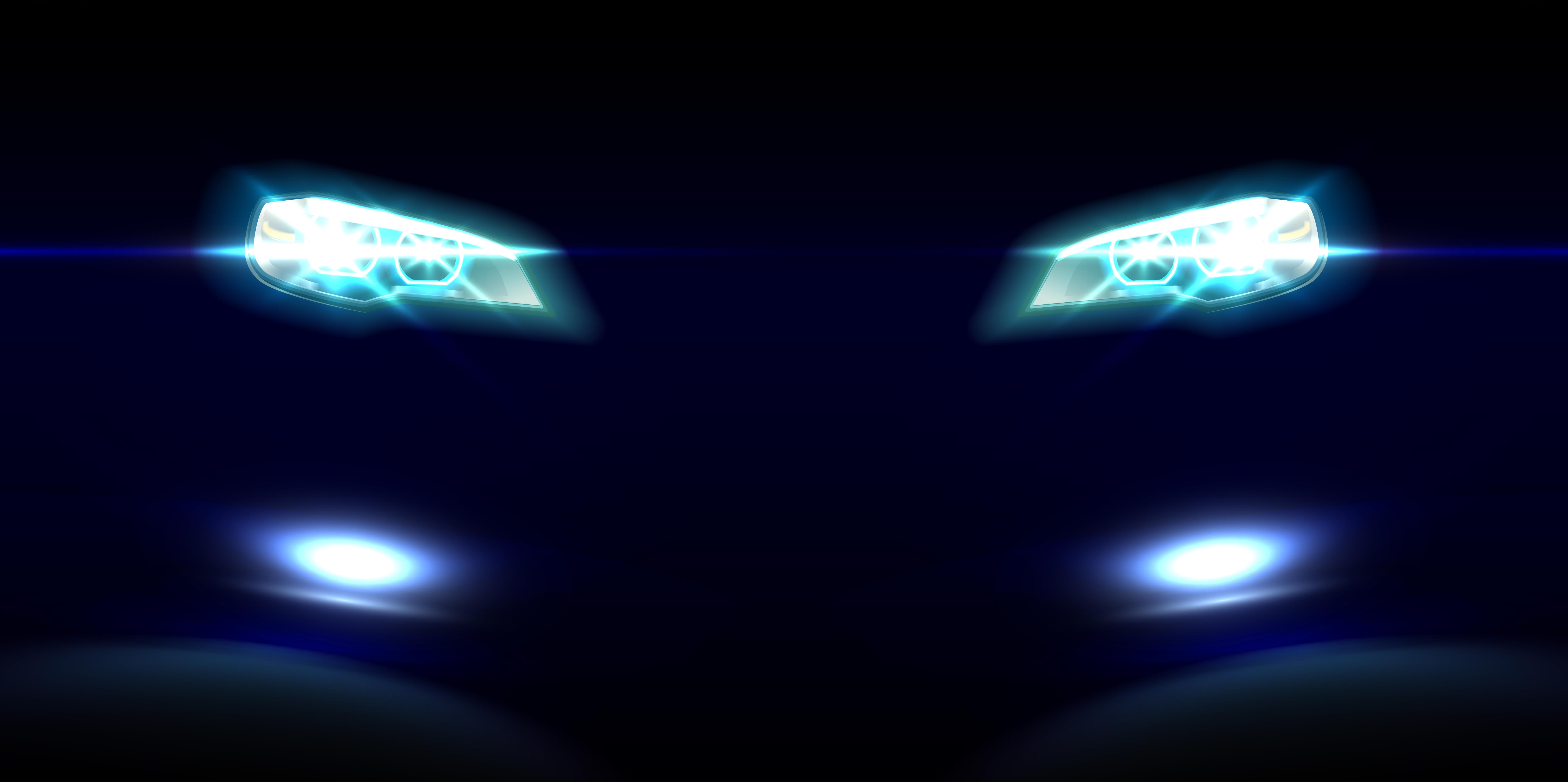 At a certified economy of 27.4 kmpl, the Amaze is the most efficient Honda offering in India. Launched in early 2018, it has also gone on to become the second largest selling sedan in India and got in major updates like revised styling, new interiors and higher efficiency from the diesel motor. Being an all-new generation model, the Amaze excels in all parameters as compared to the outgoing model. It looks new and wears a mature look up front – it is still under 4 meters in length but looks larger in real life. Cabin remains its strongest point, offering one of the most spacious cabins under Rs 8 lakh. Honda has worked hard to impart a premium feel with a dual tone theme and high quality materials and it shows. Interior remain plush for the segment and offer excellent comfort for five adults. 
The Amaze continues to come with the same 1.2 petrol and 1.5 diesel units though this time around, both the engine options get optional CVT set-up, a segment first. A CVT transmission is much better as compared to the now common AMT / AGS set-up and offers less lag during gear changes. Do note that the CVT Diesel Amaze has a lower certified economy. Honda is also offering a standard warranty of 3 years / unlimited km along with extended warranty options of 4 and 5 years, again with unlimited usage. This is segment best. Overall, given the 100 horses on tap and excellent economy figures, the combination is unbeatable.
Pros: 

Spacious and upmarket cabin : we love the layout
Only car under 10 lakh to offer diesel-CVT set up
Low running costs, upto 5 years / unlimited mileage warranty
Good ride, mature looks, Honda brand
Cons: 

Diesel engine is still noisy with vibrations
Rear headroom is limited
No rear air-con vents
Sales
July: 10180
August: 9644
September: 8401
Last update: Amaze crosses 50,000 mark in October 2018
Best Mileage Cars in India: Maruti Ciaz
ARAI certified economy: 28.09 kmpl
Fuel type: Diesel

Price: Rs 9.2 lakh onwards (on-road, before discounts)
Discounts: Rs 10,000 Corporate Discount, upto Rs 15,000 exchange bonus (November)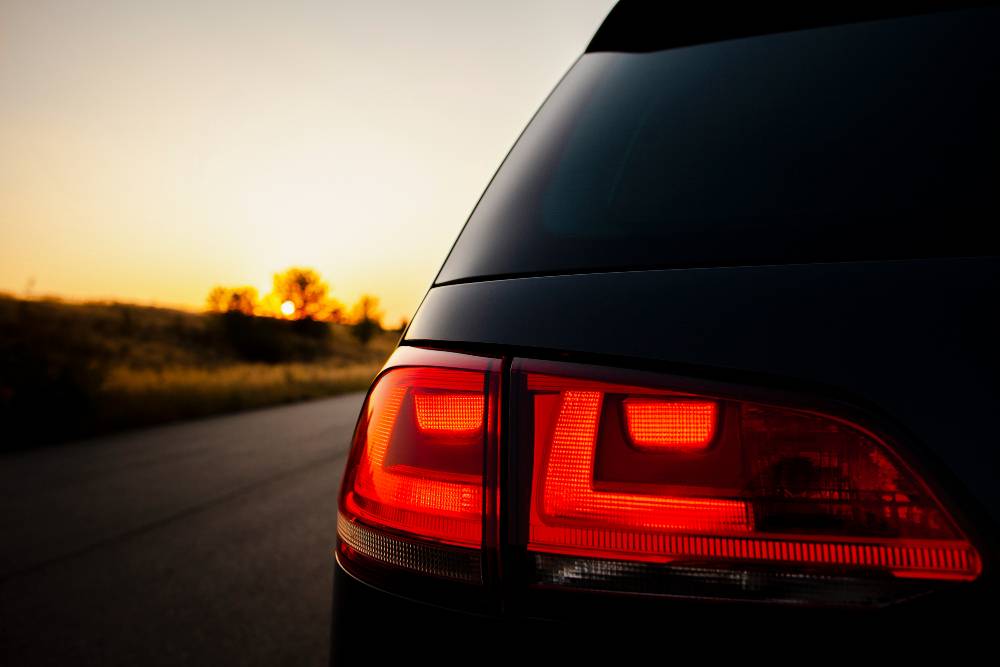 The top two most fuel efficient cars are from Maruti and they do justify the question, "kitna deti hai"! Thanks to its mild hybrid tech, the Ciaz delivers an astonishing 28.09 kmpl under standard test conditions. I own one back home and regularly get an easy 25+ during morning commutes with mild traffic and over 30kmpl at high speeds of 90-95 km/h!
This is the largest selling car in its category and got a major facelift in August and this has translated into good sales figures as well. The car wears a sleeker, more premium look and this is due to the new grille, tweaked lamps and LED set up for the lamps. The Ciaz is still the most spacious car in the segment and the new version gets additional kit in the form of faux wooden inserts on the fascia and the doors, cruise control and a new TFT screen in the speedometer console. This is only offered in the petrol line-up and gets new dials for the pods. Looks sporty!
The engine is less powerful than the petrols offered by the Honda City and Hyundai Verna. This said, the real strength of the motor is the reliability and frugal nature. However no auto option is available as of now.
The Ciaz manages to play the pricing card rather well and with improvements across parameters, this new Maruti seems all set to remain the segment leader for months to come.
Pros: 

Unbeatable cabin space and comfort
Minor updates make it look premium and sleek
Segment leading fuel economy – new petrol is peppier
Top end Ciaz is value for money wrt Verna / City
Cons:

Diesel motor is weak compared to City / Verna
No automatic with diesel – surprise for the segment
Missing feature – Sunroof, cooled seats, auto wipers etc
Ingres / Egress plus limited rear headroom
Sales
July: 48
August: 7002
September: 6246
Latest update: New Ciaz launched in August 2018
Best Mileage cars in India: Maruti Swift & Dzire
ARAI certified economy: 28.4 kmpl

Fuel type: Diesel

Price: Rs 5.55 lakh (Swift) & Rs 6.2 lakh (Dzire) onwards (on-road before discounts)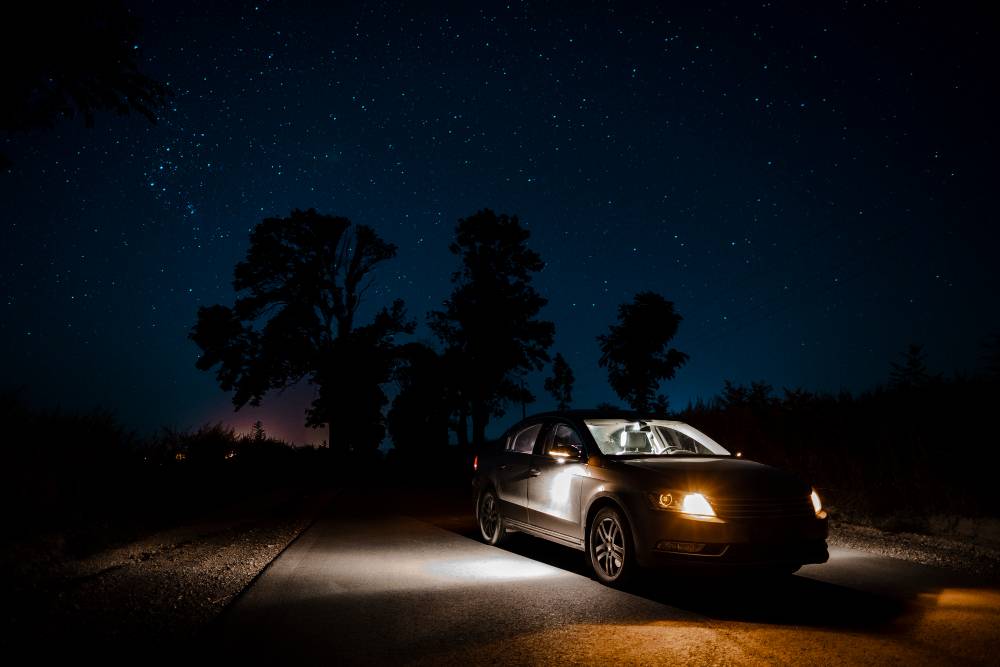 And India's most efficient cars are the Swift and the Dzire with identical fuel economy figures. Both the models come with the same engine and weigh almost same and make use of an all-new platform that helped reduction of weight by about 90kgs. No wonder then, they are even more efficient than the Ciaz and that too without the mild hybrid tech. 
What's more, Maruti also offers optional AMT (automatic) with both the Swift and Dzire diesel versions that offers similar levels of economy. In other words, these are also the most efficient automatic cars in India.
The Swift and Dzire got a major revamp with revised exterior styling and all-new cabins. Space has improved and so has the driving experience of the cars. Combined together, Maruti sells over 40000 units of the Dzire and Swift combined together which is more than the number of cars sold by Mahindra and Tata combined together. Shocking but true! The ongoing discounts and offers further make them irresistible in the market.
On a budget? Have a look at the most fuel efficient cars under Rs 5 lakh in India.