The Government of India recently introduced highly anticipated crash test ratings for cars available in the Indian market. Here is everything you need to know about the upcoming Bharat New Car Assessment Program (BNCAP) crash test, which will be implemented on October 1st, 2023.
Cost of Testing Each Car
Until now, manufacturers voluntarily sent their vehicles to international crash test centers for safety ratings. The Global NCAP, which tested cars for the Indian market, is located in Europe. However, with the introduction of the Bharat NCAP, manufacturers can now send their vehicles to Indian facilities approved by the government, significantly reducing the cost of testing. Nitin Gadkari, who inaugurated the new facility in India, stated that manufacturers will only need to spend Rs 60 lakh per car instead of the previous massive Rs 2.5 crore required for testing in Europe.
Also read: 10 DC Design cars & how they look in the REAL world: Maruti Swift to Mahindra XUV500
The Bharat NCAP will crash-test cars according to the Automotive Industry Standard (AIS) 197. The crash tests will evaluate vehicle performance and award ratings from 0 to 5 stars for adult occupants (AOP) and child occupants (COP). These safety ratings will help consumers choose safe cars by simply checking the number of stars a car has received in the crash test ratings.
30 Car Models Lined Up for Testing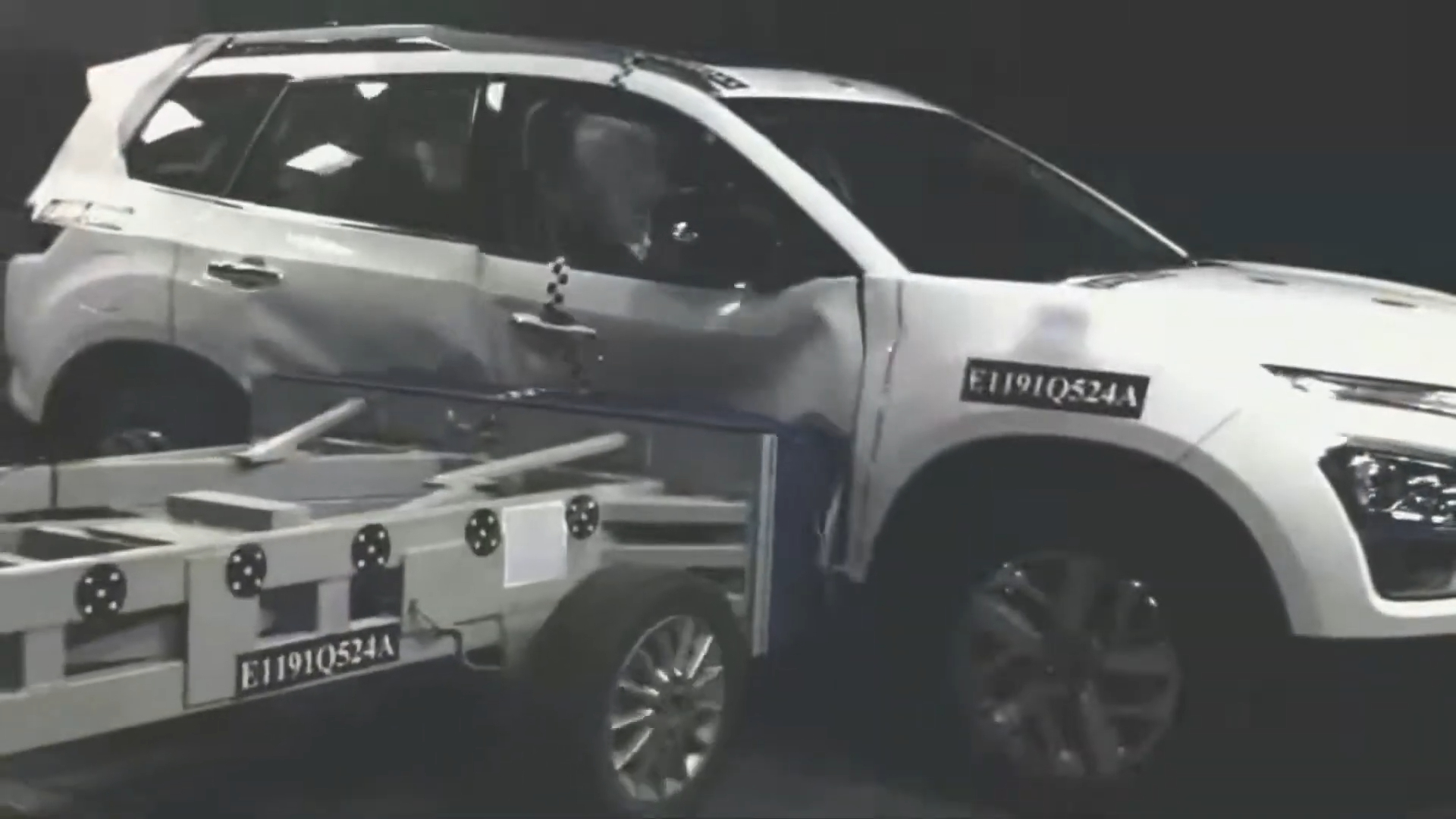 Manufacturers have responded positively to the new crash testing system in India. Gadkari mentioned that various manufacturers have voluntarily offered 30 car models for testing based on BNCAP parameters. While the exact car models lined up for testing are not known, sources from ET suggest that carmakers like Tata, Maruti Suzuki, Hyundai, Honda, and Mahindra have submitted their vehicles for testing. Maruti Suzuki has stated that they have at least three models lined up for testing under BNCAP in the initial batch.
Safety ratings will be voluntary, meaning manufacturers need to apply for these ratings. Official representatives from BNCAP will randomly select a vehicle for testing from the manufacturer's dispatch facility. Only the base variant of each car model will be eligible for the crash test.
End of the "Safer Cars for India" Campaign
With the introduction of the Indian crash test rating system, the Global NCAP's "Safer Car for India" campaign will come to an end by the year's end. David Ward, Global NCAP President, mentioned that they don't want to be perceived as rivals to BNCAP, and continuing to test cars would create confusion among customers.
Global NCAP has tested over 50 cars and will share its experience testing Indian vehicles. It will also share the Standard Operating Procedures (SoPs) related to vehicle selection and testing processes.
India's biker actresses: CarToq Shorts