Fiat has just announced big discounts on petrol models of Linea and Punto. The offer on top-end Linea T-Jet Plus runs up to Rs 1.3 lakh while the flagship Punto gets Rs. 75,000 in benefits.
While the benefit comprises insurance at Re. 1, free roadside maintenance for 50 months and exchange bonus, the real deal is the cash discount which is a pretty substantial Rs. 75,000 for Linea T-Jet Plus, bringing down its ex-showroom price (Delhi) from Rs. 9.06 lakh to Rs. 8.31 lakh.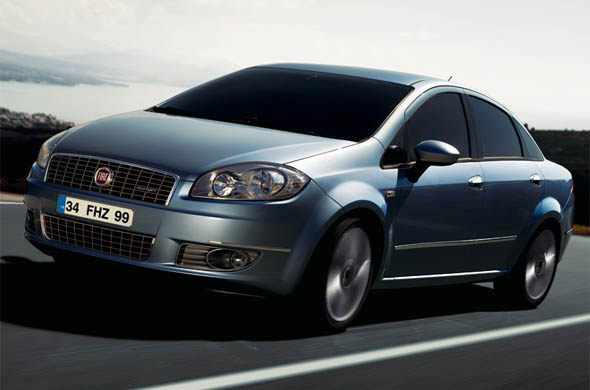 The cash discount on the top-end Fiat Grande Punto 1.4 Emotion Pack is Rs. 25,000, which brings its price down from Rs 6.04 lakh to Rs. 5.79 lakh.
Fiat's deal on Linea is quite attractive—it's a good Rs. 33,000 cheaper than top-end model of market leader Honda City. It should have perhaps tried a bit harder on Punto as well, for it remains more expensive than the segment leader Maruti Suzuki Swift's top-end ZXi variant which costs Rs. 5.53 lakh.
So let's see how Linea T-Jet Plus stacks up with its rival top-end variants (non-automatic ones):
Linea vs Competition
The sheer depth of Linea's cash discount is highlighted by the fact that Maruti Suzuki SX4 ZXi, at Rs. 8.41 lakh, costs more. Add insurance etc and the on-road price could be higher by a good Rs 30,000-Rs.50,000.
Honda City 1.5MT (Rs. 8.64 lakh), Fluidic Verna (Rs. 8.94 lakh) and Ford Fiesta 1.5P Titanium (Rs. 9.17 lakh)—all cost substantially more. Linea also happens to be biggest car of the lot, has good looks and great interiors with all-leather upholstery. It rides and handles well.
All these cars have almost similar features. Honda's music system comes without a CD player and audio controls on steering. Only Vento and Linea have rear AC vents while only Fluidic Verna has parking sensors.
On the all important issue of price, only Vento is cheaper than Linea (discounted price) at Rs. 8.23 lakh. But after insurance etc, Vento's on-road price is likely to inch higher than Linea. In short, the Linea is one good car that's now available for a great price.
Besides, Fiat has been making the right noises on after sales service front—its bug bear for years. It is setting exclusive dealerships in 20 cities . It won't launch any new models until 2013-2014—instead it will focus on getting after-sales network in place.
Punto vs. Competition
Meanwhile the Punto offer, though welcome doesn't go far enough. Even after the cash discount, it remains costlier than Swift—which is a formidable competitor.
And it just doesn't get anywhere near the new No. 2 in the segment, the Ford Figo. The top-end Ford Figo 1.2 Duratec Petrol Titanium, matches Punto feature-for-feature and yet costs a whopping Rs. 1.08 lakh less at a price of Rs. 4.67 lakh. Fiat had earlier come up with a "diesel for the price of petrol" scheme earlier, read more about that here.
So for mid-size sedans buyers, the Linea offer is attractive. What do you think?