Here are the five biggest discounts on offer this month:
Rs. 1.5 lakh off on Skoda Laura
The 160-BHP Laura versions are a driving enthusiast's delight.
The base version, 1.8 Classic priced at Rs. 12.44 lakh can now be bought for Rs. 10.96 lakh. That's a good Rs. 1.5 lakh less than Honda Civic which also targets those who love driving their cars fast. Both are evenly matched on specs. So the price cut puts Laura well ahead.
The higher-end Laura 1.8 Ambiente priced at Rs. 13.48 lakh can be had for Rs. 12 lakh. The car is fully-loaded with every conceivable feature in this class except cruise control. And yet, it too will cost about Rs. 50 lakh less than base Honda Civic.
Rs. 75,000 off on Fiat Linea T-Jet Plus
Fiat has just announced big discounts on petrol model of Linea and the offer on top-end Linea T-Jet Plus runs up to Rs 1.3 lakh.
While the benefit comprises insurance at Re. 1, free roadside maintenance for 50 months and exchange bonus, the REAL DEAL is the cash discount which is a pretty substantial Rs. 75,000 for Linea T-Jet Plus, bringing down its ex-showroom price (Delhi) from Rs. 9.06 lakh to Rs. 8.31 lakh.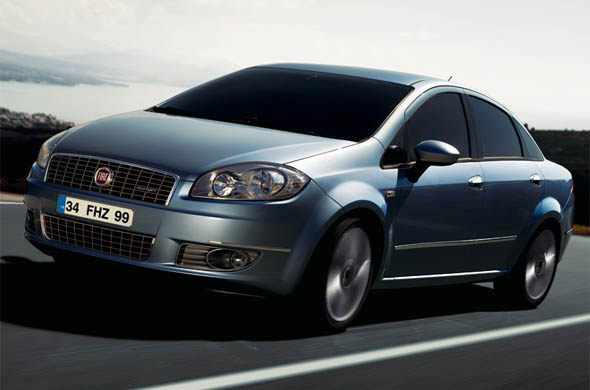 The sheer depth of Linea's cash discount is highlighted by the fact that even Maruti Suzuki SX4 ZXi—somewhat of a baby in this segment, at Rs. 8.41 lakh costs more. Add insurance etc and the on-road price could be higher by a good Rs 30,000-Rs.50,000.
Rs. 67,000  off on Fabia 1.6 Mpi Elegance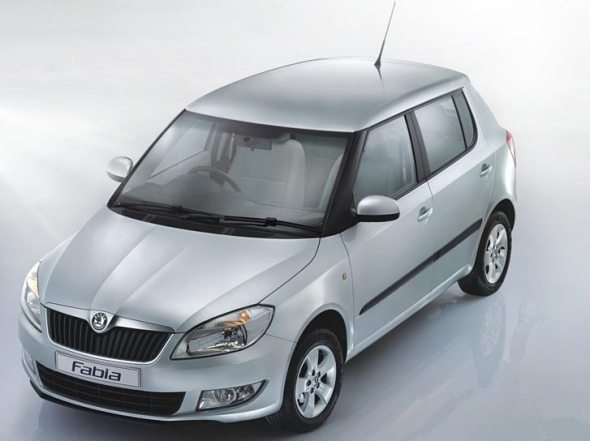 For those who yearn for speed but might find Laura expensive even after the discounts, there is good news. Skoda's 105-BHP hot hatch Fabia 1.6 Mpi Elegance gets a hefty Rs. 61,700 off its price of Rs. 6.11 lakh bringing it down to a very reasonable Rs. 5.5 lakh. And it's equally or better spec-ed than any other car at this price.
Rs. 55,000 off on Chevrolet U-VA
U-VA is spacious car with a decent 75 BHP on tap. The higher-end LT variants, which also has an airbag and four power windows gets a heftier discount of Rs. 55,000 reducing its effective price from Rs. 4.84 lakh to Rs. 4.29 lakh.
Only downer is that it hasn't set the sales charts on fire with just 71 units getting sold in September 2011.
Rs. 50,000 off on Ford Fiesta
The new Fiesta is a fine car—very well built and with excellent handling. Though it doesn't match Honda City or Hyundai Verna in brute power, its sophisticated engineering makes it as much fun to drive.
The base petrol Fiesta 1.5SP Style starts at Rs. 8.23 lakh. A Rs. 50,000 rebate brings the price down to Rs. 7.73 lakh. That still makes it nearly Rs. 50,000 costlier than its closest rival, the base Honda City, which is currently available for Rs. 7.24 lakh (after festive discount). Both are similarly spec-ed with Fiesta inching marginally ahead by offering a music system. But Rs. 50,000 for music system—not sure that will tilt the balance in Fiesta's favor.
The base diesel Fiesta 1.5SP Style costs Rs. 9.27 lakh. A Rs. 50,000 rebate brings the price down to Rs. 8.77 lakh. The diesel Fiesta's closest rival is the new Hyundai Verna 1.4 CRDi which costs Rs. 8.09 lakh. But Verna lacks safety features such as airbags, ABS and EBD. So they are mostly on par in terms of value.
Maruti's SX4, which offers similar features sans the safety kit costs almost a lakh less at Rs. 7.79 lakh. Fiesta though is a more modern and better handling of the two.
The higher end models too, at best, gain parity with Hyundai Verna and Honda City since Fiesta was priced almost Rs.50,000 to Rs. 1 lakh higher.
The discounts will help those of you who want to buy Fiesta for what it is—an excellent car. But they don't go deep enough to swing the deal in Ford's favor for the rest of us.