Bright headlights are a problem for many drivers – the headlights from the front blind you and you have to squint to even see the road, while headlights from behind hit the side mirrors and interior rear view mirrors, and blind us. At least, now we know this problem is not unique to India – drivers in the US are complaining too!
Autoblog says that some people do not even drive when it's dark due to this issue.
Bright LED headlights are taking away all pleasure of night driving, and even making such drives dangerous these days. According to the story, there are three reasons why this is happening more and more. We think we have an additional reason or two in India though. Here is how to avoid getting blinded by headlights on the road
Tall vehicles with bright lights
The United States car buyers are buying more and more SUVs and pickup trucks. these are obviously tall vehicles, and even when all regulations are met, they easily shine into the mirrors of the less tall vehicles – sedans or hatchbacks – that are driving in front of them.
This is true for us too
Is this true for India? Yes. While we are not buying vehicles as tall as the ones bought by Americans, we too are buying taller vehicles. Small SUVs like the Maruti Brezza, Hyundai Venue, Kia Sonet, Tata Nexon etc are very popular. Taller SUVs like the Hyundai Creta and Kia Seltos, Tata Harrier, Mahindra XUV700 and Scorpio N are also selling like hot cakes.
LED lights emit a blue-white light that is harsh on eyes
The second reason are LED headlights which are commonplace now, which produce a blue-white light. The blue-white light – even when not powerful – are harsher on human eyes compared to the warm yellow of earlier lights. We see this problem in India too now – as almost all cars offer LED light fitted variants which are highly popular. LED lights, even on two wheelers, are harsh on the eyes. They can make people want to blink their eyes, even close their eyes reflexively – both dangerous.
Headlight misalignment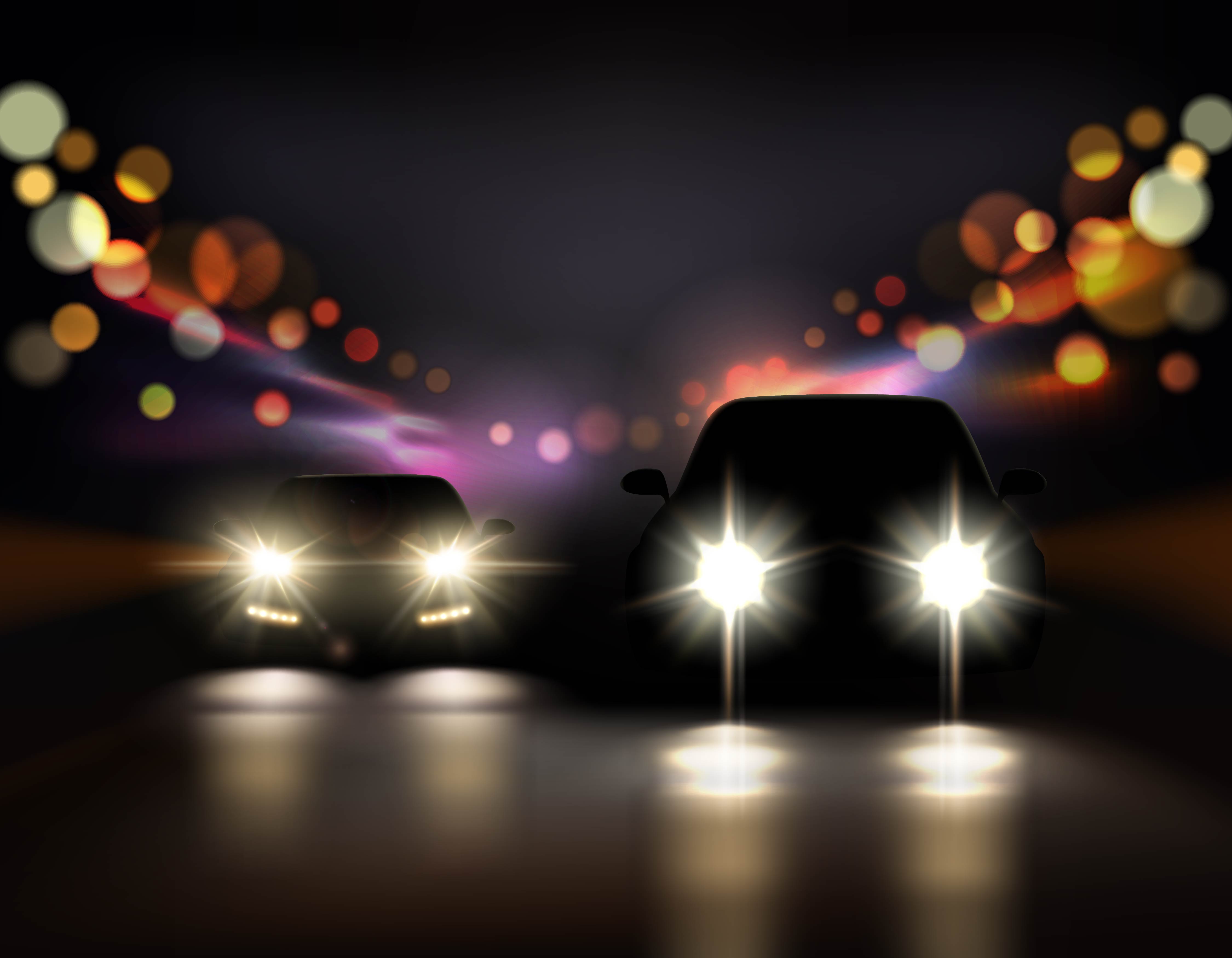 The third reason is headlight misalignment. In the US, the story says that one headlight is misaligned for two-thirds of all cars. So the lights may not fall on the road right, but shine into the mirrors of other cars. This problem might be even worse in India where most people are careless about headlight alignment.
In India, we may have a couple more reasons too. Narrower roads, single lane roads make it worse when the vehicle coming towards you from the opposite direction shines its blue-white lights directly into your eyes. It is even more blinding, that on wider US roads where even the vehicles coming opposite are not coming straight towards you.
Another problem in India would be tailgating – our traffic situation often means that we are practically tailgating the vehicle in front, shining our headlights into its mirrors, making it even worse for the driver.
What is a solution to the problem of blinding lights?
For now, there does not seem to be any legal solution on the horizon. Police punish drivers for high beams occasionally, but the implementation is intermittent. All we can do, for now, is to follow traffic etiquette and use low beams whenever possible to minimise the hassle to other vehicles' drivers.