On 23rd December 2010, BMW India launched the X1 SUV. With prices starting at Rs. 22 lakh, the X1 seemed like a tempting buy. Has it managed to grab more than just the fancy of people? How does the X1 sales stack with its competitors such as the Fortuner, Outlander, Honda CR-V and Santa Fe?
During the launch of the X1, the company said it had already received 1,000 bookings, which was an impressive beginning.
"We are very optimistic about this car in the volume department and expect it to become the largest-selling vehicle for us. Already, we have received 1,000 bookings and are sold out for the next 3 months," Andreas Schaaf, president, BMW India had said at the launch of the X1.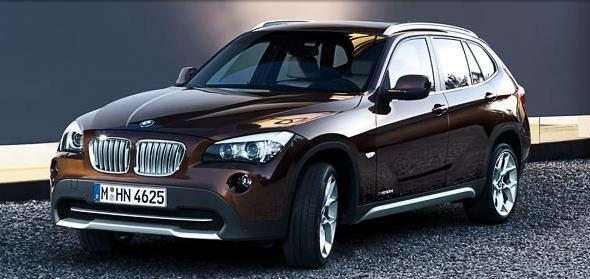 Since then, BMW India has delivered 947 BMW X1s to Indian customers according to Indiancarsbikes.in. That figure puts the BMW X1 in the number four spot. The Skoda Yeti, which was launched in October last year, has managed to sell about 1,100 vehicles from January to May. Ahead of the Skoda Yeti is the Ford Endeavour in the No. 2 spot with total sales of 1,404 vehicles.
The leader by far continues to be the Toyota Fortuner, which has sold 4,485 units in this period (an average of about 900 vehicles a month).
BMW's sales trend seems quite optimistic. Bookings now have touched 1,800 units, even as the company is struggling to keep up with demand. The pending deliveries have been high because of the production constraints the company faced earlier this year. The supply of CKD kits from Germany ran into production hassles in German plants.
Clearly, the BMW brand is helping push sales. In just five months, it has beaten longstanding players like the Honda CR-V, Mitsubishi Pajero, Chevrolet Captiva and Mitsubishi Outlander. In fact, the Outlander and CR-V sales figures are not even in triple digits each month.
The X1 seems to be on a roll, given the large number of bookings it has chalked up. With sales of the Skoda Yeti having dropped to below 200 vehicles in April and May, the BMW X1 can soon overtake it to grab the No. 3 spot, as soon as it delivers its pending orders. Despite BMW's production constraints, the booking numbers continue to indicate customer demand.
If the X1 manages to keep up this pace in its order book, then even the No. 2 spot is not too far away. Share your reactions.