SUVs are perfect for Indian conditions, what with their high ground clearance, space and high riding position. They're not just preferred by male celebrities but are also hot items among women celebrities. Here are 11 Bollywood actresses with their swanky SUVs. From Range Rovers to the evergreen Audi Q7, these divas have them all.
Deepika Padukone
An Audi Q7, which is one of the most popular luxury crossovers in the country, is Deepika Padukone's chosen set of wheels. The Q7 that she drives is powered by a 3 liter V6 turbo diesel engine. The Audi Quattro all wheel drive system comes standard.
Alia Bhatt
Alia Bhatt has moved to a new SUV, the Range Rover Vogue. Alia used to be seen in an Audi Q7 before that and the new vehicle costs twice as much as her old SUV. The Vogue is powered by a 3.0-litre diesel engine that has 6-cylinders in V-formation. The engine develops a maximum of 240 Bhp and peak torque of 600 Nm. It gets an 8-speed automatic gearbox as standard alongside full-time 4-wheel drive.
Malaika Arora Khan
Malaika Arora Khan is best known for her style statements. Malaika owns a range of cars that includes a humble Toyota Innova too. Now Malaika has updated her garage with a brand new Land Rover Range Rover Vogue. The car is same as the one with Alia and gets the same 3.0-litre V6 diesel engine.
Katrina Kaif
Katrina Kaif is another Bollywood celebrity who prefers to be driven around in the Audi Q7. Salman Khan is reported to have gifted Katrina this SUV. Notably, Salman Khan and Katrina Kaif are brand ambassadors for the Audi in India.
Kareena Kapoor
A Lexus LX 470 luxury SUV, which is a full import, is Kareena Kapoor's chosen mode of transport. The lady is also seen in a Range Rover Vogue. In India, Kareena Kapoor endorses the Jaguar XJ, a high end luxury saloon that competes with the Mercedes Benz S-Class and the BMW 7-Series.
Kriti Sanon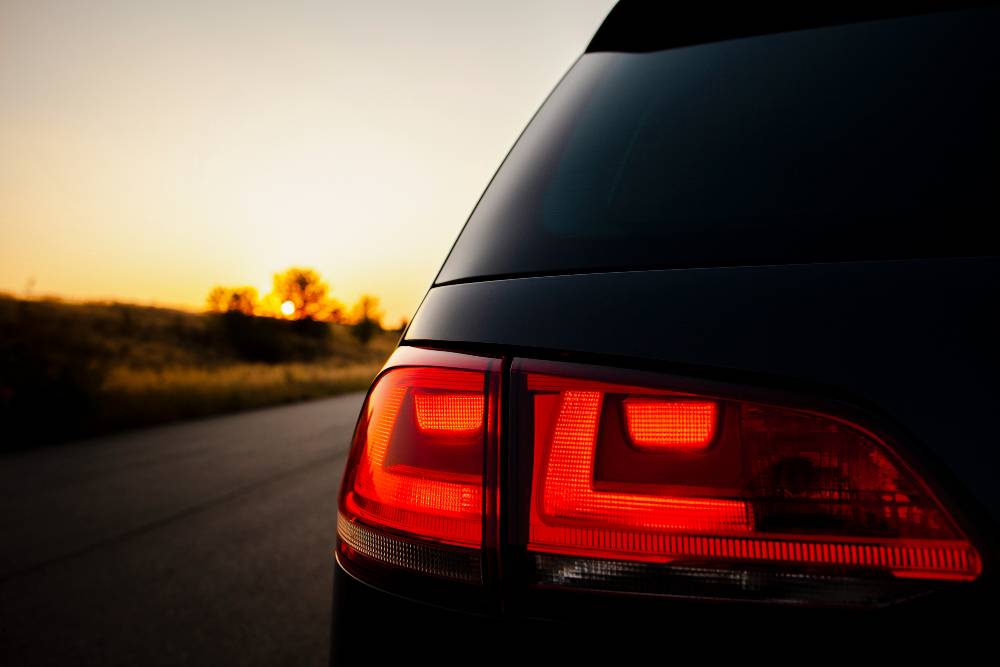 The rising star, Kriti Sanon has recently updated her garage with a brand new Audi Q7. The flagship Audi branded SUV is one of the top choices of many Bollywood artists. The luxurious SUV gets features like wireless phone charger and autonomous parking.
The Audi Q7 is powered by different engine options. The one that Kriti got is powered by a 3.0-litre V6 engine that produces a maximum of 245 Bhp – 600 Nm. The car can do 0-100 km/h in just 7.1 seconds, which makes it pretty quick.
Anuskha Sharma
Anuskha Sharma owns one of the most expensive SUVs among Bollywood actresses in India. A Range Rover Autobiography is the luxury SUV she prefers to be driven in. Dubbed the Rolls Royce of SUVs, the Range Rover Autobiography combines bespoke luxury with go anywhere ability, and is priced at over Rs. 2 crore.
Shruti Hassan
Shruti Hassan is yet to find her feet in Bollywood, but this daughter of legendary actor Kamal Hassan rolls around in style. This actor and singer recently took delivery of the Range Rover Evoque. The Evoque is a global best seller for Land Rover.
Sonam Kapoor
Sonam Kapoor recently acquired the SUV that moves most of Bollywood. No prizes for guessing, the Audi Q7 it is. The Audi Q7 that Ms. Kapoor owns is not her only luxury ride though. The lady has a couple of BMW 7-Series saloons at her disposal too.
Jacqueline Fernandez
The hot Jacqueline Fernandez is a SUV loving person from the looks of it. She has opted for a Range Rover Vogue as her vehicle of choice. Not only that, she has also opted for a special body kit on it as well which looks really nice. This certainly shows that she loves her car a lot.
Shraddha Kapoor
Shraddha Kapoor gifted herself a Mercedes ML 250 after the success of her movies. The ML 250 is powered by a 2.2 liter engine making 203 Bhp and 500 Nm. The model has been discontinued now and been replaced by the GLE which is basically a facelift of the same. Since the company had to adopt the new naming strategy, the car is known as the GLE.