John Abraham is no stranger to the superbikes market. Even though his passion was made wildly popular post the release of Dhoom, the gorgeous actor first fell in love with the word of bikes at the humble age of 12. He was inspired by his cousin's brand new Honda CB750 but young John wasn't allowed to touch the bike at that age. He would admire the engine block from a safe distance and aspired to own it in the future. Today, John Abraham owns more than 14 superbikes and it's a treat to any motorcyclist enthusiast. However, John like others had his humble beginning from a Bajaj Chetak. Let's look at the list of one of the most good looking bikes that this good looking man owns.
Yamaha RD350
This iconic two-stroke performance bike from Yamaha was one of the most powerful bikes during its time. The Yamaha RD350 John bought was a second-hand bike. Two-stroke performance bikes were considered highly unsafe at the time because of the number of accidents caused by thrill-seekers. The bike was bought by John in 1993 for about IR17500. He has done numerous road trips a sold it three years later at a profit of INR21000.
Rajdoot GTS175
The Rajdoot gained massive popularity with the feature in Rishi Kapoor's movie Bobby. John Abraham is known to own the Rajdoot GTS175, which is quite a unique choice at the time. Even though there are no publicly available pictures of him with the GTS175, he is heard mentioning it in some of his interviews.
Royal Enfield Bullet
Before turning a complete superbike enthusiast, John Abraham has owned the Royal Enfield Bullet and a Machismo. He has sold both of them after using it for a few years.
Kawasaki ZX11-D2
One of the fastest bikes for its time was the Kawasaki ZX11-D2. It is known to be even faster than the Honda CBR1100XX. John Abraham entered the superbike market by purchasing this as his first superbike. Since its launch, ZX11 has been the fastest bike in the world for six whole years, breaking all sort of records. Even though John sold it out after using it for a few years, he's heard mentioning wanting to buy it back but isn't able to.
Suzuki Hayabusa
John Abraham's passion and love were introduced with his entry in the superhit movie Dhoom with the red Hayabusa. With John portraying this image of the handsome hunk in a Hayabusa, it boosted the sales of Hayabusa by a significant margin in India. The Hayabusa is a sport-touring bike. In one of the interviews, John has admitted remapping the Hayabusa with a Power Commander3 and has achieved a top speed of 305kmph. He sold this bike as well after using it for a few years.
Kawasaki Ninja ZX12R
Post his stint with the Hayabusa, John moved to its toughest competitor in the market at the time – the Kawasaki Ninja ZX12R. The competition between the two brands was about who's going to launch the fastest bike.
Yamaha YZF-R1
By now, John and biking went synonymous. In 2006, John Abraham was launched as the brand ambassador of Yamaha and obviously was given the brand new YZF-R1. He renamed his YZF-R1, the "Black Raven". John went on to gift this bike to the movie director Tarun Mansukhani.
Yamaha V-Max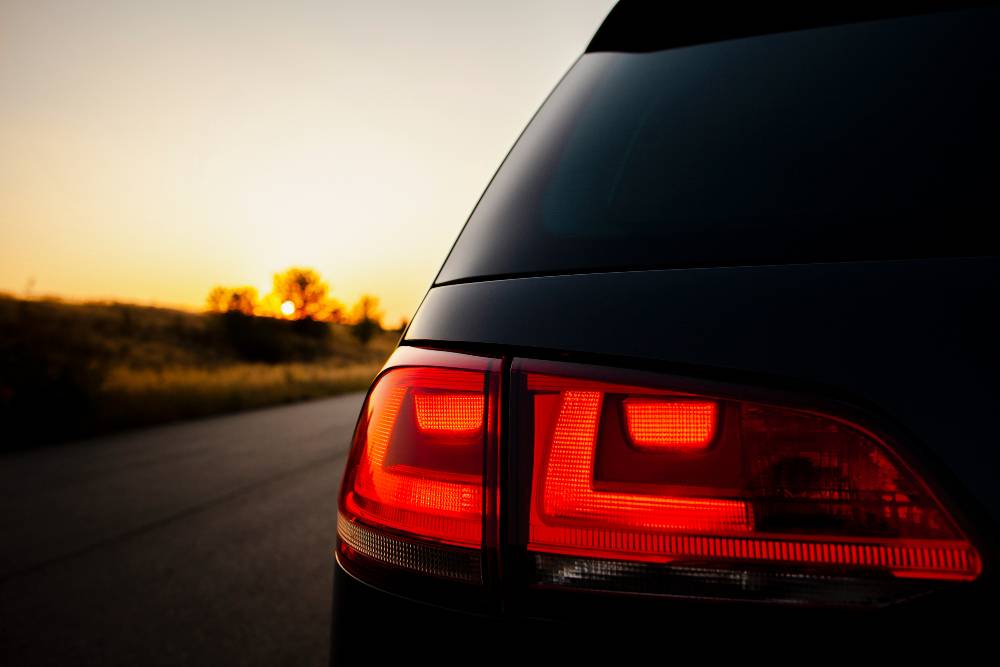 John went on to diversify his bike purchases towards sports cruiser with the V-Max. John Abraham has been spotted a lot of times with this bike. He would take his bike out for early morning rides regularly. He went on to gift the V-Max in 2013 to the movie director Sanjay Gupta.
Suzuki GSX-R1000
John Abraham bought the Suzuki GSX-R1000 in 2013. It was known to be the most aggressive performance bike at that time. His GSX-R1000 came in an almost customized white-blue theme.
Aprilia RSV4 RF
View this post on Instagram
The Aprilia RSV4 RF is an extremely powerful bike. It is powered with 1078cc, 4-cylinder engine with an SC-Project exhaust. The bike gained a lot of popularity in the high-performance segment. Unlike, other bikes, John still owns this one.
Kawasaki Ninja ZX14R
John's Kawasaki Ninja ZX 14R is nothing new to the public eye. He is known to go out in this bike for his regular rides. The Kawasaki Ninja owned by John is powered with a 1441cc, 4-cylinder engine and has a green paint job.
Yamaha YZF-R1
John recently added the latest new generation R1 to his collection. The new-generation R1 is a cross-plane crankshaft which gets a 988cc, 4-cylinder engine that generates up to 200PS and a peak torque of 112Nm.
Ducati Panigale V4
This Italian beauty in John's garage sits pretty in red colour in his garage. The Panigale is powered with a 998cc, 4-cylinder engine that generates a maximum power of 221PS and a peak torque of 112 Nm. John has even got an SC-Project exhaust installed in his Ducati.
MV Agusta F3 800
Another Italian in John Abraham's garage is the MV Agusta. F3 is known to be one of the most beautifully designed bikes till date and is powered with a 798cc, three-cylinder engine. It can generate a maximum of 148 PS and 88 Nm of torque.
Yamaha V-Max anniversary edition
The Yamaha V-Max is the last standing cruiser in John's garage even now. It is powered with a huge 1679cc 4-cylinder engine which can produce a maximum of 197 Bhp and a peak torque of 166 Nm. The 6-year old anniversary edition looks really good and maybe because of that John has been spotted regularly with this bike.
Ducati Diavel
John used to show his Ducati Diavel in a lot of interviews and videos sometime back and used to openly express his love for this bike. However, it seems that he has gifted the bike to someone, as it isn't spotted in his garage since a while now.
Rajputana Lightfoot
John has been known to indulge in Royal Enfield before he stepped into the world of superbikes. Maybe he still has a soft corner, and hence went ahead with a customized version of the bike. It is made by the Rajputana Customs and is specially designed for John Abraham.
Bull City Customs Akuma
Another customized Enfield making its place in John's garage is customized by Bull City Customs and was bought by his in 2016. Bull City has been able to do a tremendous job to make it look like one of its kind and unique to John's personality.