Bollywood is not just another industry in India but a lifestyle. Millions of people across the world follow Bollywood stars and try to match up with their way of life. On the other side, Bollywood stars work extremely hard to maintain their public images and of course are remunerated accordingly. Sometimes, they work much harder than their worth by shooting in extreme conditions. Long distances, harsh weather conditions, remote locations with language and comfort barriers are just some of the conditions that the stars have to bear. Sometimes they don't even find decent places to relax during their breaks and that's when the concept of vanity vans came into the picture. Let's look at what the biggest stars in the country use as their vanity vans.
Shahrukh Khan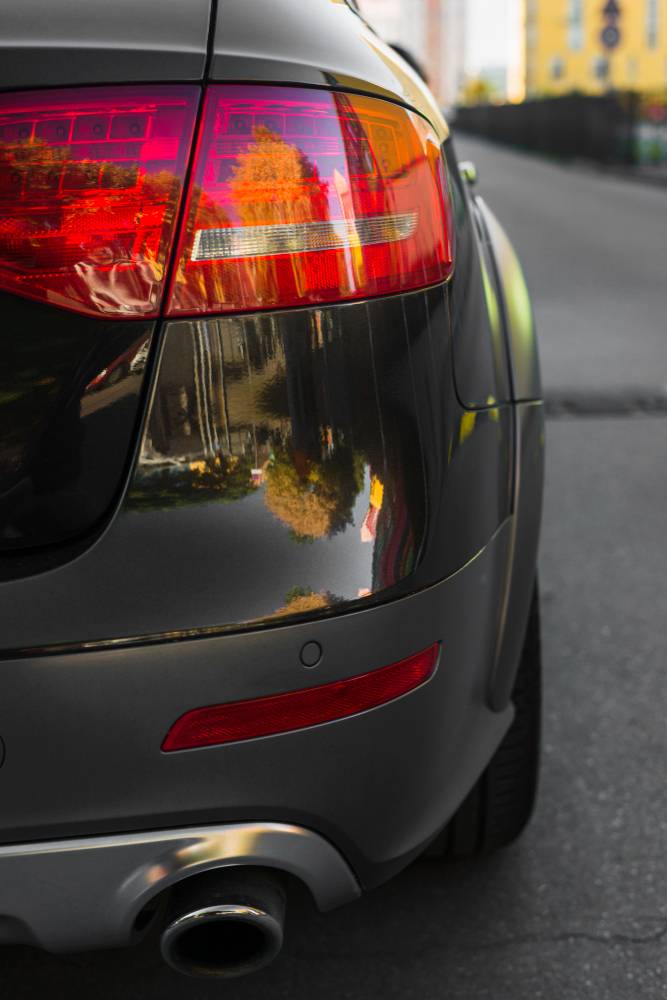 King Khan as he is called by many in Bollywood does stand by his name and believes in living life king size. Shahrukh Khan is extremely fond of automobiles and his endorsements and the personal garage is testament to this fact. It's without a doubt that SRK owns a top-notch vanity van with all the luxury and comfort possible. SRK's vanity van is a Volvo B9R and is customized to suit SRK's needs by DC designs. It is also fitted with top of the class technology including a 4K display with an Apple TV set-up. The vanity van also comes with a kitchen and ambient lighting all over.
Also read: All-new 2021 Mahindra XUV500: What it"ll look like
Akshay Kumar
Akshay Kumar has been a part of Bollywood for the longest of time and has his own loyal fanbase. He is known as an extremely professional and commercial actor. Even though he is extremely popular, he has humble choices and is extremely down to earth. His vanity van is a true reflection of his nature and is practical and comfortable. It comes with a small makeup room, an electrically controlled recliner chair and a large bed, which pretty much serves the purpose.
Alia Bhatt
Even though Alia Bhatt is a star kid, she paved her own way and proved to her audience that she is one of the finest actresses in Bollywood. She is simple and remains extremely grounded in the public eye. Her vanity van is unique with a Bohemian theme running all over the interiors. It comes with a small bed and graffiti on a virtual partition made inside the van. The partition seems to separate her small bedroom and the bathroom and makeup room area.
Salman Khan
Salman Khan is known to have an excellent screen presence. He gained stardom at the very beginning of his career and has a hugely loyal fanbase. Most of his fanbase tries to be as close to him as possible by copying his ways and try to match up with his sense of style. Salman's vanity van is also a head-turner just like him. Customized by DC Designs, his vanity van comes with high-grade leather and wood vinyl all over the interior. Electric-powered equipment includes a huge LED screen, electric recliners, a small bathroom and obviously a lot of his own posters adorning the walls.
Ranbir Kapoor
Ranbir is a heartthrob of millions of girls. Ranbir comes from the biggest family in Bollywood and has a lot to live up to. However, his exterior always remains calm and cool and the pressure doesn't seem to get to him. Even though he could go all out, and have lavish choices in life, but he chose to remain basic and simple. His vanity van comes with Batman posters all over, a small makeup room, a TV, good speakers and a comfortable recliner chair.
Hrithik Roshan
Hrithik Roshan's choice of cars has always made news in the automobile sector. Even though most of his cars are customized, the choice is top-notch. He owns a few Mercedes Benz S Class and Maybach sedans. His vanity van is also customized. It gives a lounge-like feeling inside with a depth of 12 meters inside and four recliners. It also comes with a Jacuzzi and a huge TV screen just go with it.
Sonam Kapoor
Sonam Kapoor is known as the fashionista of Bollywood. She brings in trends and people love to follow in her footsteps and trust her choices in fashion. Even her vanity van is tastefully done. It comes with an aesthetic set up with a bedroom, a seating area and a makeup room. A kitchen is included to make fresh meals. There is a mix of modern LED lighting and ambient lighting running all over the interiors.
Varun Dhawan
Varun Dhawan has typical Mumma's boy image and seems to be extremely attached to his home and family. It reflects in his vanity van as it looks like a mini version of his home on the go. The customized vanity van comes with an imported Jacuzzi. He also has a small bed to rest when he's too exhausted in between shoots.
Sanjay Dutt
Sanjay Dutt's vanity van is also a true reflection of his personality as looks like a rockstar's tour vehicle. His vanity van is based on a single axle Volvo bus and is customized by DC Designs. The interiors complement the luxurious exterior of the vanity van. Most of the interior surfaces are covered in leather and is complimented with neon ambient lighting. It comes with a minibar, a large TV and a high-end music system.
Ajay Devgn
Ajay Devgn is an extremely popular commercial actor and has also worn the hat of a producer in the recent past. With so much under your belt, you obviously have to keep up with a top-end public image. Ajay Devgn's vanity van stands out on the road as it comes with an extremely unique exterior and the vehicle looks extremely futuristic as if it's inspired by vehicles showing in Star Trek or Star Wars movies. The interiors have partitions, creating virtual rooms inside. Its rooms include office space, a bedroom, a kitchen and a bathroom. It is also fitted with a large TV and comfortable seating.
Arjun Allu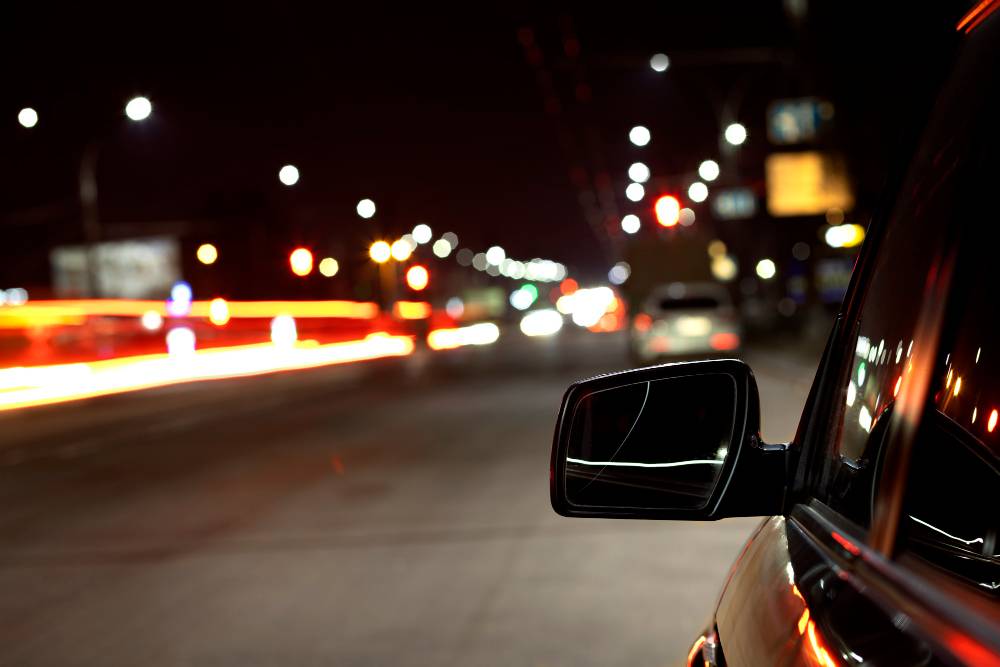 Arjun Allu is one of the biggest names in Tollywood which is the film industry in South India. His vanity van is customized by Reddy Customs and costs around 7 crores. It comes with his personal branding which is a double-A marked in white over jet black paint job on the exterior of the van. The base of his van is the Bharat-Benz chassis and is called Falcon. It comes with ambient lighting all over the ceiling of the interiors. It comes with high-end fixtures and necessities such as a small bathroom, electric recliner, a TV screen and a lot more.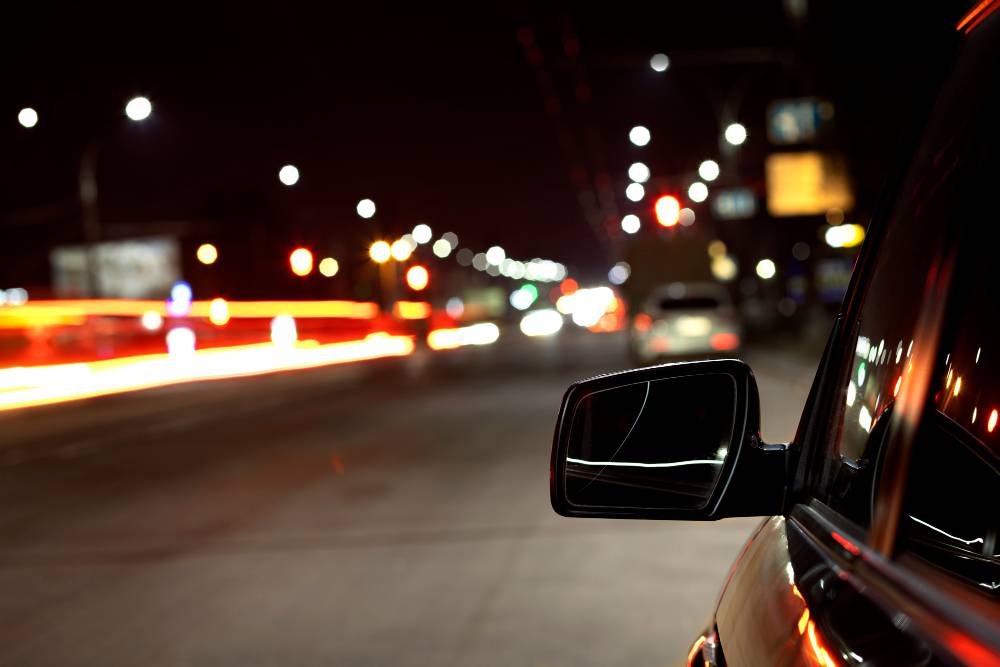 Also read: Upcoming Tata Hornbill HBX micro SUV front & rear in new spy shots