The hits and misses of the 2015 Union Budget on the auto sector in India
The Union Budget 2015 was probably one that was a non-event for car buyers and owners to an extent. Of course, the hike in service tax and education cess and the promise of implementation of GST (goods and services tax) from 2016, would have an impact on the prices of some cars in some states. Prices of cars would come down in some states and go up in others, next year. Fuel prices will rise, as global crude prices are rising.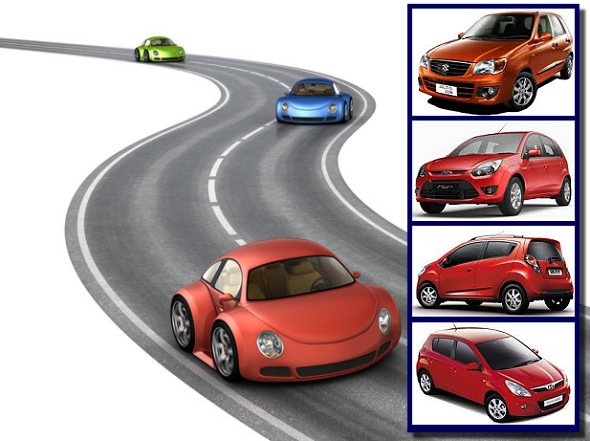 For the moment, car buyers can breathe easy. There will be no hike in prices of cars. In fact, there is a small rationalization of excise duty for large SUVs, which would make buyers looking at vehicles like the Tata Safari Storme, Mahindra XUV500 and Mahindra Scorpio save a few bucks.
Currently, the excise duty structure of 12% for small cars, 24% for sedans and 30% for SUVs is back in place since January after the sops announced by the previous government and extended for six months by the present government were removed.
Highlights of Union Budget 2015 for Auto Sector
The only things this Union Budget even touched upon directly for the automotive sector where these:
No revision in excise duty since the last hike in January.
A continuation of the concessions in excise duty for the manufacture of electric vehicles and hybrid vehicles.
A pittance of an investment of Rs. 75 crore to promote the manufacture of electric vehicles.
A reduction in corporate tax over four years from 30% to 25%, which would likely add slightly to the profits of car companies, but won't directly affect car prices.
A hike in customs duty on imported commercial vehicles from 10% to 40% will hike the prices of imported trucks and buses (such as those from Volvo, Scania, Mercedes and others), while protecting domestic players such as Tata, Mahindra, Ashok Leyland and AMW.
An increase in service tax and education cess from 12.36% to 14% would lead to maintenance costs for car owners rising slightly.
Overall, if you are looking to buy a new car, there is no major impact on prices after the budget. However, your maintenance costs in the long run will be slightly higher owing to the higher service tax.
Reactions from auto sector companies on Union Budget 2015:
"The commitment to infrastructure, announcement of GST with a specific timeline and a simplified tax structure greatly enhances ease of doing business in India. These positive steps will simulate growth and should indirectly help the automotive market. It is crucial now that these measures are implemented within the next 12 – 18 months to accrue desired results. Mercedes-Benz has already committed to the "Make in India" campaign investing a total of 1,000 crores in its manufacturing facility and has the largest installed capacity in the luxury car segment."
Eberhard Kern, MD & CEO, Mercedes Benz India
"The Tyre Industry was expecting correction in inverted duty structure in tyre sector which has been omitted. Import duty on Rubber is one of the highest in India." 
Raghupati Singhania, Chairman & MD, JK Tyres
"The GST, by subsuming a large number of central and state taxes into a single tax will help establish what we need – a common national market. The additional focus on roads and rail infrastructure along with an increased spend of Rs 70,000 crore will also prove to be beneficial for the economy as well as the tyre industry. However, I continue to be hopeful that the Finance Minister will also address the anomalies of the inverted duty structure in the immediate future and give a fillip for tyre manufacturers to 'make in India'."
Onkar S Kanwar, Chairman, Apollo Tyres Ltd
"Over 100,000 km of roads have been targeted over and above the massive push in the rail sector, in addition to the discontinuous investments in public amenities through the Swacch Bharat Abhiyaan. The massive boost in infrastructure spend (Rs 70,000 crores), as well as the mechanisms announced to fund it, will kick-start a virtuous cycle, resulting in significant primary demand for commercial vehicles."
Vinod K.Dasari, Managing Director, Ashok Leyland
"While the increase in customs duty for commercial vehicles is disappointing, overall – the positives outweigh the negatives. The clear commitment to implement GST by 1st April 2016 which is a game changer, easing of norms to aid flow of technology, flow of capital, and focus on sustainable development along with a road map of clearly stated goals in terms of 1 Lakh KMs of roads, doubling the clean energy cess on use of coal and launch of a scheme for faster adoption are all measures in the right direction."
Anders Grundstromer, Managing Director, Scania Commercial Vehicles India
"We also compliment a clear roadmap for GST implementation and expect this, along with a clear focus on infrastructure development, to aid economic growth in the long-term."
Anurag Mehrotra, ED Marketing, Sales and Service, Ford India
"We expected more of a direct support to the auto industry which has been contributing, significantly to the GDP. The FM's focus on working towards creating a universal social security system for all Indians, especially the poor and the under-privileged is commendable. However increase in service tax is a setback for common man."
Joe King, Head, Audi India
"Taking cue from what was shared about reform being a continuous process, we hope for ongoing measures and policies to maintain a healthy balance between interest rates, inflation and arrest the fall of the rupee, which will benefit the economy. Although the budget didn't have much for the automobile sector, we are hopeful for some pro-business policies in the near future to benefit the industry."
Sumit Sawhney, Country CEO and MD, Renault India
"As far as the automotive industry is concerned, we were expecting excise duty cut on all categories of vehicles as the auto industry continues to bleed due to high interest rates, economic slowdown etc. There are some changes in CST and also on customs duty which need to be clarified from the fine print. Having said this, the focus on rural roads, highways, expressways, incentives for electric vehicles are welcome decisions."
Arvind Saxena, President and Managing Director, General Motors India