There's a new Tata Safari in town. And it's priced at a whopping Rs 60 lakh – seven times the price of a regular Safari! But this is no ordinary SUV. It's meant to save the lives of the rich and powerful. Yes, this Safari is completely bullet-proof and one of the most affordable ones at that.
Last year, Tata Motors had launched the armored version of Land Rover models, the Discovery and Range Rover, priced at Rs. 3.75 crore and Rs. 4 crore respectively. The armored Safari is just one-sixth the price of these models.
Besides being capable of withstanding AK-47 rifle fire, the SUV is also resistant to underbelly hand grenade explosion. It has an explosive suppressant material that's used in the fuel tank to avoid tank leakage during explosions. Also read: Mercedes-Benz launches S-Guard armored cars in India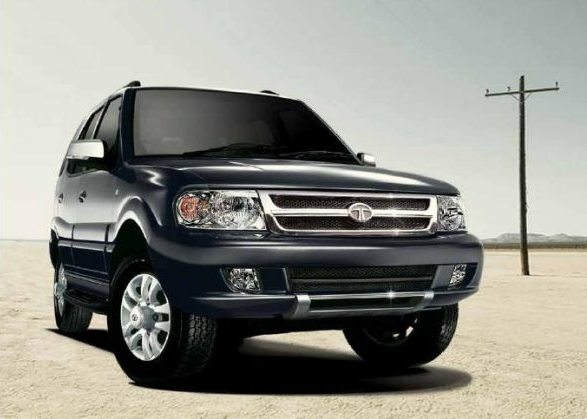 The Bullet-proof Tata Safari has NIJ Level III/B6 protection and can run on flat tyres for as much as 50 km at speeds of 50-60 km/hr. Even the glasses in the armored Safari can resist attack from heavy-loaded small arms.
Though it's heavier than a regular Safari, it stands on a fine-tuned suspension setup that can handle the additional weight due to armor equipments. Besides, this Safari can achieve a top speed of 150 km/hr and can climb up to 60% gradient slopes. The interiors feature high quality materials and plush leather seats. Related: Tata MUVs and SUVs in India
A Tata Motors dealer is reported to have said, "Since the cost of the vehicle is so high, very few dealers invest to buy it and stock it in their showrooms. Such vehicles are not promoted by the manufacturing company but can be had after placing an order to a nearest dealer." Related: Upcoming Tata Safari in India
Tata Safari (including the armored variant) is powered by a 2.2-litre DICOR diesel engine that produces 140 PS of maximum power at 4,000 rpm and 320 Nm of maximum torque at 1,700 to 3,700 rpm. Safari has been symbolic of the Indian SUV segment and continues to offer a smooth ride to passengers. With the bullet-proof Safari, Tata Motors is only helping in giving the aging SUV a new life.
Want to see your photo feature about that exciting road trip published on Cartoq? Share your details here