Today, let's look at one of the very popular mid-size SUVs in the Indian market – the Hyundai Creta, and see what it is that makes it a high-performance car model.
In this guide, we will share
What a performance enthusiast should look for in a car
Hyundai Creta – A comprehensive guide to its performance, style & features
How to pick the right car for you
Hyundai Creta comes with a plethora of variants catering to various needs of the buyers. Some of its powerful petrol variants lean towards its more expensive offerings. The Creta, however, has diesel options in its mid-range variants, too, which could be a boon for performance enthusiasts on a budget.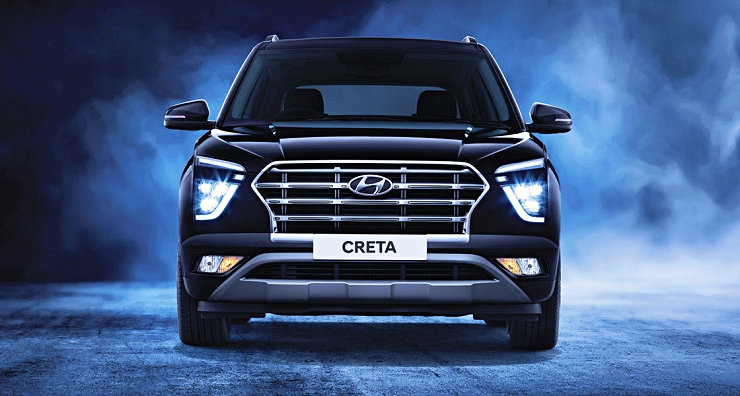 What a Performance Enthusiast looks for in a car
Here's what to look for in a car as a performance enthusiast:
Acceleration and Speed – How quickly a car accelerates, what is its top speed
Power – How it pulls weight, how is its high speed stability, does it feel strained while going up the hills, or with AC on
Agility – How it behaves while turning at speeds
Driving Experience/Handling – Is the gearbox smooth and responsive, how is its steering/braking performance
Performance enthusiasts crave for cars that are power-packed with high performance engines and exhilarating acceleration. When looking for the best performance cars, they value responsive handling, braking, agility, and high-speed stability, which contribute to a thrilling driving experience.
Furthermore, these enthusiasts look for a high degree of control over the vehicle, preferring cars with high torque and nimble responses.
They're also attentive to the transmission system, appreciating precise and fast gear shifts, and are fond of cars that deliver power in a linear or peaky way, ensuring a sporty driving character.
Also read: 10 DC Design cars & how they look in the REAL world: Maruti Swift to Mahindra XUV500
Why Hyundai Creta is Popular
The Hyundai Creta is highly favored by performance enthusiasts due to its potent engine options, offering impressive power and torque figures. Its acceleration capabilities are commendable, delivering swift 0-60 km/h timings.
Equipped with a well-tuned suspension, it provides minimal body roll, ensuring agile handling, making it a favorite among those who enjoy dynamic driving. The high ground clearance and front-wheel-drive system guarantee superior control and stability, even at high speeds.
The Creta's responsive power steering and efficient transmission systems further enhance the driving experience, adding to its allure as a fast car for performance-oriented drivers.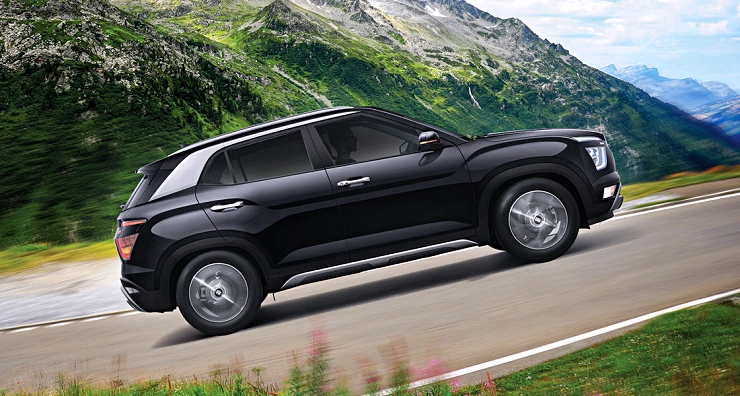 Hyundai Creta Variants Shortlist in Rs 12-15 Lakh Range
| | |
| --- | --- |
| Variant | Price (INR) as on 25 July 2023 |
| EX Diesel | ₹13,24,000 |
| S Plus Knight | ₹13,96,000 |
| SX Executive | ₹13,99,000 |
| S Diesel | ₹14,52,000 |
| SX | ₹14,81,000 |
Each of these variants has unique attributes that make them good choices for performance enthusiasts:
Hyundai Creta EX Diesel
With a diesel engine that provides substantial torque, this variant delivers power-packed performance. This variant offers a stable high-speed experience, which performance enthusiasts crave. If you're a long-distance road trip lover, you can read our comparison of the Creta with Honda City.
Hyundai Creta S Plus Knight
This variant stands out with its alloy wheels and Arkamys audio system, appealing to enthusiasts who also value features and design. Its petrol engine and linear power delivery ensure a smooth and swift driving experience.
Hyundai Creta SX Executive
Equipped with a wireless charging feature, this variant targets tech-savvy enthusiasts. Its petrol engine and moderate acceleration coupled with alloy wheels make it a well-rounded choice. We have compared the Creta with Toyota Urban Cruiser Hyryder for tech-savvy gadget lovers.
Hyundai Creta S Diesel
Another diesel variant with impressive torque. It has a rain-sensing wiper and wireless charging feature, providing a blend of performance and convenience.
Hyundai Creta SX
This variant boasts a higher price point but delivers value with its alloy wheels, wireless charging feature, and Arkamys audio system. The petrol engine provides adequate power and torque for a thrilling drive.
Our Pick for the Best Hyundai Creta variant for Performance Enthusiasts
Considering the attributes critical for performance enthusiasts, the Hyundai Creta S Diesel is the best choice. The key reason is its diesel engine, which offers higher torque, leading to better control and an exhilarating drive.
This variant also features a rain-sensing wiper, which enhances convenience during high-speed drives in rainy conditions. Furthermore, the wireless charging feature adds a touch of modern tech, appreciated by today's tech-oriented performance enthusiasts. If you're a budget-conscious buyer, you can check out our comparison of the base variants of Hyundai Creta and Skoda Kushaq.
The Top 3 choices
Hyundai Creta S Diesel
Hyundai Creta EX Diesel
Hyundai Creta SX
Attributes Comparison for Top 3 Choices:
| | | | |
| --- | --- | --- | --- |
| Attribute | Hyundai Creta S Diesel | Hyundai Creta EX Diesel | Hyundai Creta SX |
| # of cylinders | 4 | 4 | 4 |
| Acceleration (0-60 km/h) | Moderate | Moderate | Moderate |
| Agility | Yes | Yes | Yes |
| Body Roll | Minimal | Minimal | Minimal |
| Drive Type (AWD/RWD/FWD/4WD) | FWD | FWD | FWD |
| Engine – power (BHP) | 113.45 | 113.45 | 113.18 |
| Engine – Torque (Nm) | 250 | 250 | 143.8 |
| Ground clearance (mm) | 190 | 190 | 190 |
| High-Speed Stability | Stable | Stable | Stable |
| Power delivery | Linear | Linear | Linear |
| Top Speed (km/h) | Yes | Yes | Yes |
| Transmission – # of gears | 6 | 6 | 6 |
How to Pick the Right Car for You?
If you're looking for a higher torque as well as extra convenience features, you can go for Hyundai Creta S Diesel.
If you're happy with higher torque, and don't want to spend on extra convenience features, you can choose Creta EX Diesel.
If you're looking for enhanced features such as alloy wheels or a quality audio system, but not particularly bothered about lower torque, you can go for the Creta SX.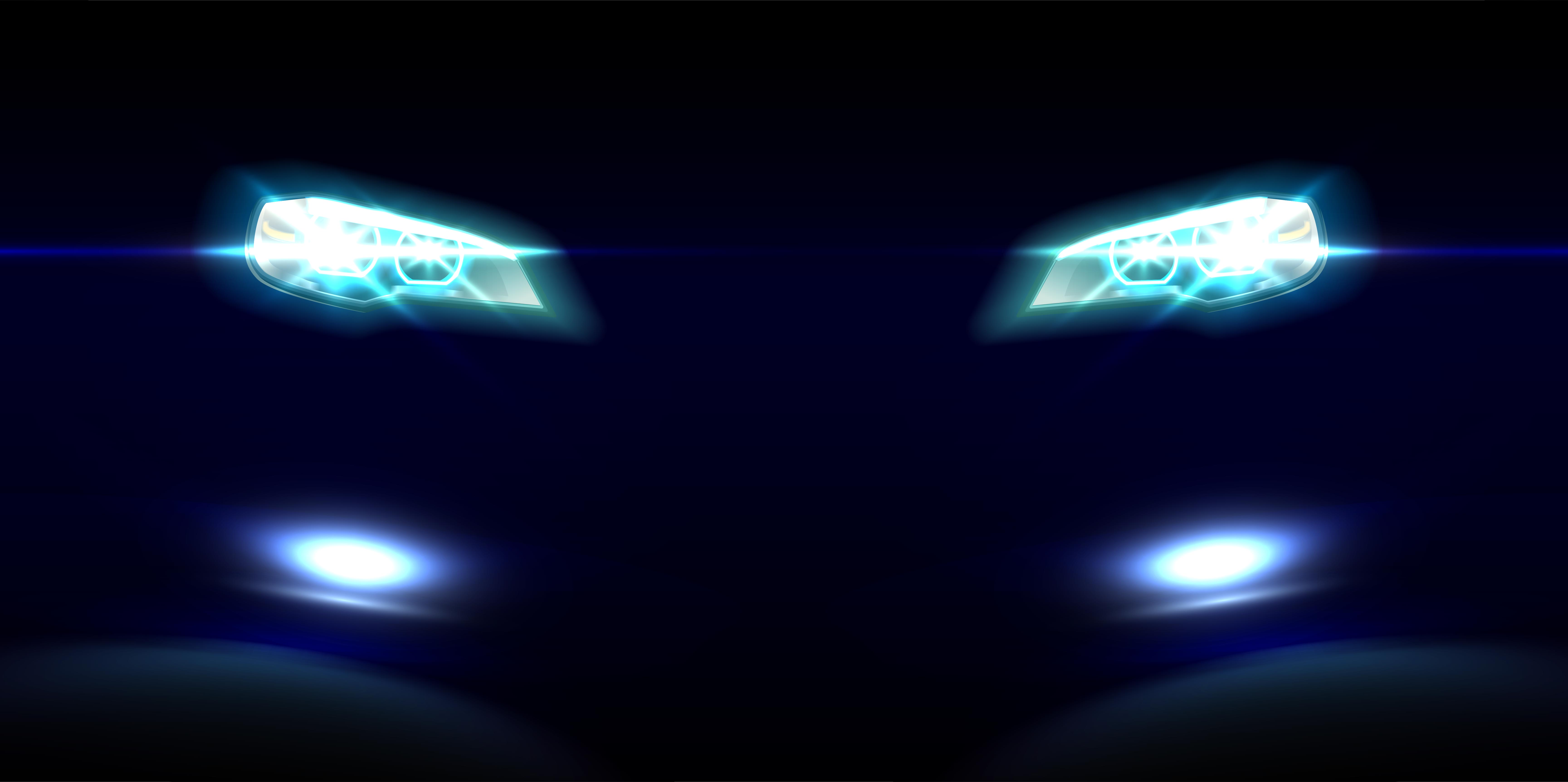 The Hyundai Creta S Diesel, Hyundai Creta EX Diesel, and Hyundai Creta SX are the top three choices for performance enthusiasts. Each of these variants offers unique strengths, be it the superior torque of the diesel variants or the enhanced feature list of the SX variant, making them attractive for those looking for thrilling performance, enhanced control, and modern features.
If you're interested in reading more such guides to popular car variants, head over to our Buying Advice section.
Also read: Upcoming 2022 Maruti Suzuki Vitara Brezza rendered