What a Budget-conscious buyer looks for in a car
Budget-conscious buyers prioritize affordability without compromising safety, fuel efficiency, and essential convenience features. While looking for the best budget cars in India, they focus on the total cost of ownership, including maintenance, fuel, and insurance costs. Functionality and durability are more important than luxury or high-end features.
They are often satisfied with manual transmissions and prefer petrol over diesel due to the lower upfront cost. All these factors make the Maruti Suzuki Dzire and Tata Tigor rank among the most value for money cars in India.
Why Maruti Suzuki Dzire and Tata Tigor are popular among Budget-conscious buyers
As affordable car options in India, Maruti Suzuki Dzire and Tata Tigor stand out in the Indian car market due to their economical pricing and low maintenance costs, making them an ideal choice for budget-conscious buyers. Maruti Suzuki's strong service network and reputation for robust, reliable cars make Dzire a trusted choice. The Dzire's fuel efficiency and safety features are appreciated by this segment.
On the other hand, Tata Tigor, with its stylish design and solid build quality, offers a value-for-money proposition. Despite being affordable, Tigor doesn't compromise on safety, delivering features like ABS and Airbags across all its variants. For this comparison, we look at Dzire and Tigor variants priced Rs 6 lakh to Rs 8 lakh.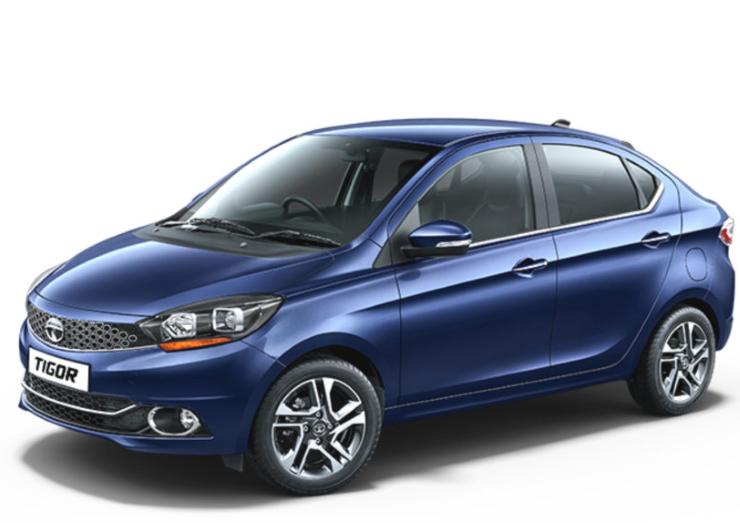 Also read: 10 DC Design cars & how they look in the REAL world: Maruti Swift to Mahindra XUV500
Our variants shortlist for Maruti Suzuki Dzire and Tata Tigor
Based on the data, the following are the car variants with their prices:
| | |
| --- | --- |
| Variant | Price (INR) |
| Maruti Suzuki Dzire LXI | 644,000 |
| Maruti Suzuki Dzire VXI | 737,000 |
| Tata Tigor XE | 620,000 |
| Tata Tigor XM | 670,000 |
| Tata Tigor XZ | 715,000 |
| Tata Tigor XMA AMT | 730,000 |
Starting with the Maruti Suzuki Dzire LXI, the lowest-priced Dzire variant offers ABS, 2 airbags, power steering, and windows, and a manual transmission, making it a reasonable choice for budget-conscious buyers who prioritize safety and basic comfort. You can also check out our comparison of the Maruti Dzire with Honda Amaze for their affordable variants.
The Dzire VXI variant, though a bit pricier, adds rear AC vents and front USB ports, enhancing convenience. We also have a value-for-money comparison of the Maruti Suzuki Dzire with Hyundai Aura and Honda Amaze.
For Tata Tigor, the XE variant, despite being the cheapest, includes essential safety features like ABS and 2 airbags. Upgrading to XM and XZ variants offers additional convenience with power windows and additional speakers. The XMA AMT variant, though the priciest, provides the comfort of automatic transmission without a significant hike in price.
Best variant among Maruti Suzuki Dzire and Tata Tigor for Budget-conscious buyers
The best variant for a budget-conscious buyer is the Maruti Suzuki Dzire LXI. While it is not the cheapest variant, it offers a balance of cost-effectiveness and functionality. It stands out with its superior fuel efficiency compared to the Tigor variants, ensuring lower running costs. Moreover, the presence of ABS, airbags, power steering and windows cater to safety and convenience, making it a smart choice for buyers on a budget. If you're a family-focused car buyer, you can read how the Maruti Dzire fares against the Renault Triber.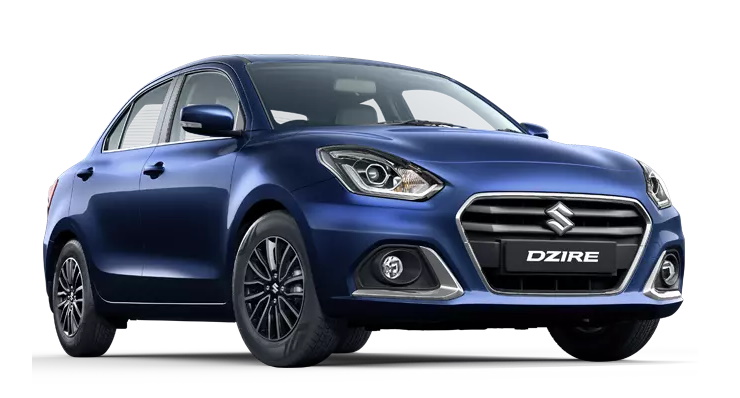 The Top 3 choices
The top three choices for budget-conscious buyers would be Maruti Suzuki Dzire LXI, Tata Tigor XE, and Tata Tigor XM. The Maruti Suzuki Dzire LXI is chosen for its balance of price, safety features, and superior mileage. The Tata Tigor XE, although having lower mileage than Dzire, is cheaper and includes essential safety features. The Tata Tigor XM, slightly pricier than XE, adds the convenience of rear power windows.
All three variants prioritize safety with ABS and airbags, and functionality with power steering and front power windows, making them attractive for budget-conscious buyers who seek value for their money.
Also read: Upcoming 2022 Maruti Suzuki Vitara Brezza rendered