As a family man, you consider only the best family cars in India when deciding on which one to buy. Today, let's look at the MPV Kia Carens, and find out what makes it a family-friendly car model in India.
In this article, we will share
What family-focused buyers look for in a car

Kia Carens – a detailed analysis of its features, space, and safety

How to pick the right car for you
Also read: 10 DC Design cars & how they look in the REAL world: Maruti Swift to Mahindra XUV500
What a Family-focused Car Buyer Looks for in a Car
Here's what a family-focused buyer should look for in car:
Safety – A car must have essential safety features, and a good safety rating

Space and comfort – The car must have ample space to accommodate all family members, and must include convenience features like rear AC vents

Ride and handling – The car's ride and handling need to be good
For family-focused buyers, safety stands paramount, ensuring all family members, from toddlers to grandparents, travel securely. Space, ensuring comfort during long drives or quick errands, is crucial in top family cars. 
Features enhancing convenience, such as power windows, rear AC vents, and an intuitive infotainment system, elevate the driving experience. Moreover, ride quality and stability are vital for peaceful journeys.
Why Kia Carens is Popular
Kia Carens has carved its niche in the family car segment. The model is lauded for its expansive interior space, catering to large families comfortably. Its modern design combined with an array of safety features makes it a hit. 
Families appreciate the Carens' high-speed stability, ensuring safe highway journeys. The ergonomic design ensures driver comfort, and integrated technology features like touchscreen navigation and Bluetooth connectivity, make journeys enjoyable. 
Furthermore, its moderate boot capacity is apt for family outings.
Kia Carens Mid-Level Variants Shortlist in Rs 13-16 Lakh Range
| | |
| --- | --- |
| Variant | Price (INR) as on 30 August 2023 |
| Prestige Diesel iMT | ₹13,85,000 |
| Prestige Plus iMT | ₹14,75,000 |
| Prestige Plus Diesel iMT | ₹15,35,000 |
| Prestige Plus DCT | ₹15,75,000 |
Kia Carens Prestige Diesel iMT
This variant offers an optimal blend of safety and functionality at a competitive price. With 6 airbags, ABS, and an impressive legroom of 940mm, it promises safety and comfort in one package. If you're safety-conscious, you can read how the Carens compares with Maruti Suzuki Ertiga.
Kia Carens Prestige Plus iMT
A step above the Prestige Diesel iMT, it retains all its features and showcases the reliability of the iMT transmission, ensuring smoother rides for families. We also have our comparison of the Carens with Hyundai Alcazar for family-focused car buyers.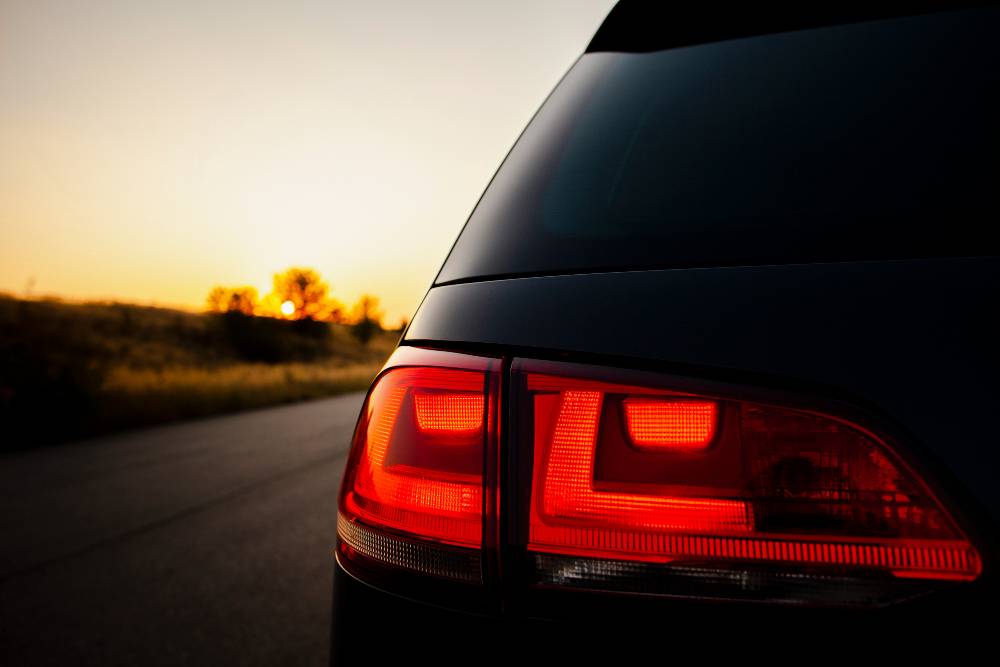 Kia Carens Prestige Plus Diesel iMT
For those inclined towards diesel variants, this offers superior fuel efficiency without compromising on family-centric features. If you love long-distance road trips, you can read our comparison of the Carens with Maruti Suzuki XL6.
Kia Carens Prestige Plus DCT
Boasting the DCT transmission, it ensures an effortless driving experience. Its attributes remain consistent with the other variants, emphasizing safety and comfort.
Our Pick for the Best Kia Carens Variant for Family-focused Car Buyers
The Kia Carens Prestige Plus Diesel iMT emerges as the winner. Priced at ₹15,35,000, it offers the best of both worlds: the efficiency of a diesel engine and the features tailored for family needs. 
With significant legroom, 6 airbags, a stable driving experience, and an 8-inch touchscreen, it perfectly combines luxury with practicality. In short, it is the right car for a family man.
The Top 3 Choices
Kia Carens Prestige Plus Diesel iMT
Kia Carens Prestige Plus DCT
Kia Carens Prestige Plus iMT
| | | | |
| --- | --- | --- | --- |
| Attribute | Prestige Plus Diesel iMT | Prestige Plus DCT | Prestige Plus iMT |
| Airbags (number) | 6 | 6 | 6 |
| ABS | Yes | Yes | Yes |
| High-Speed Stability | Stable | Stable | Stable |
| Boot Capacity (liters) | 216 | 216 | 216 |
| Legroom | 940mm | 940mm | 940mm |
| Power Windows – Back | Yes | Yes | Yes |
| Rear AC Vents | Yes | Yes | Yes |
| Touchscreen Navigation | Yes | Yes | Yes |
How to Pick the Right Car for You
The

Prestige Plus Diesel iMT

is an embodiment of efficiency and luxury. 

Prestige Plus DCT

is for those prioritizing seamless driving.

Prestige Plus iMT

is a fusion of affordability and essential family features.
In conclusion, each of these variants encapsulates what family-focused car buyers desire. 
If you're interested in reading more such face-to-face comparisons of popular car variants, head over to our Buying Advice section.
Also read: Upcoming 2022 Maruti Suzuki Vitara Brezza rendered