What are some of the value for money cars in India? Let's look at the Kia Seltos 2023 to see which variants in its lineup are affordable car options in the mid-size SUV segment in India.
In this article, we will discuss
What a value-for-money buyer looks for in a car

Kia Seltos 2023 – a comprehensive analysis of its variants, features, affordability, and fuel efficiency

How to pick the right car for you
Also read: 10 DC Design cars & how they look in the REAL world: Maruti Swift to Mahindra XUV500
What a Value-conscious buyer looks for in a car
A value-conscious buyer should look for these in a car:
Affordability – a car should be affordable, and have low maintenance costs

Fuel efficiency – The car shouldn't guzzle fuel

Safety features – Essential safety features are a must in a car

Brand perception – Is the brand of the car known for its wide service network, after sales service, etc.

Resale value – The car should fetch good resale rates
Value-conscious buyers prioritize affordability, fuel efficiency, and low maintenance costs. They seek vehicles that offer essential safety features such as airbags and ABS, alongside reliability to avoid costly repairs. 
Practicality in terms of space, comfort, and usability is also crucial. Features that enhance the driving experience without significantly raising the cost are desirable. A strong resale value is often considered to ensure a good return on investment over time.
Why Kia Seltos 2023 is Popular
The Kia Seltos 2023 is popular among value-conscious buyers due to its combination of affordability, fuel efficiency, and comprehensive feature set. Known for its stylish design and spacious interior, the Seltos offers a comfortable driving experience. 
Its range of fuel-efficient engines caters to those who are mindful of running costs. The vehicle is equipped with essential safety features, making it a safe choice for families. The Kia brand is also known for its reliability and durability, which translates to lower maintenance costs and contributes to the Seltos' appeal among budget-conscious consumers.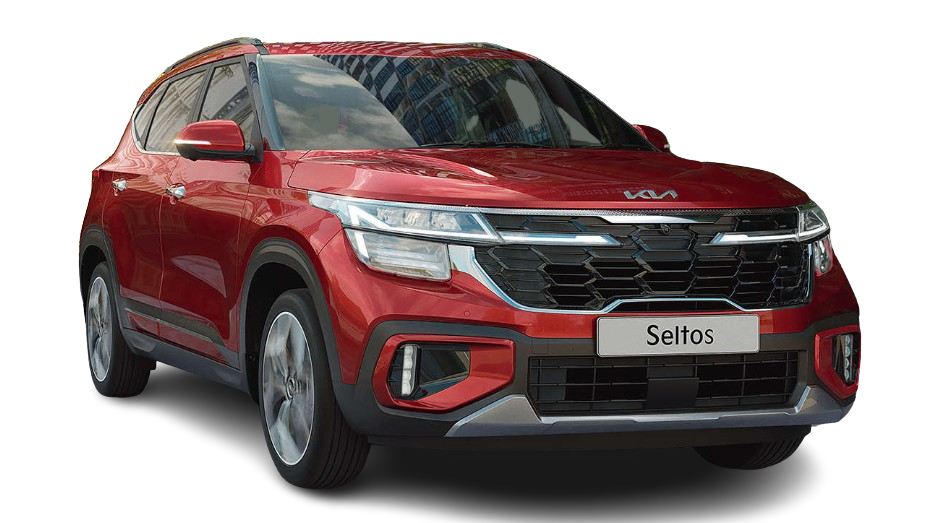 Kia Seltos 2023 Variants and Pricing
| | |
| --- | --- |
| Variant | Price (INR) as on 17 November 2023 |
| HTE | ₹1,090,000 |
| HTK | ₹1,210,000 |
| HTX | ₹1,520,000 |
| HTX Diesel AT | ₹1,820,000 |
| X-Line Diesel AT | ₹2,030,000 |
Kia Seltos HTE
Priced at ₹1,090,000, the HTE variant is the most affordable. It offers basic features including six airbags and ABS, making it a great choice for safety-conscious budget buyers. If you're a tech-savvy car buyer, you can read our comparison of the Seltos 2023 with Hyundai Creta.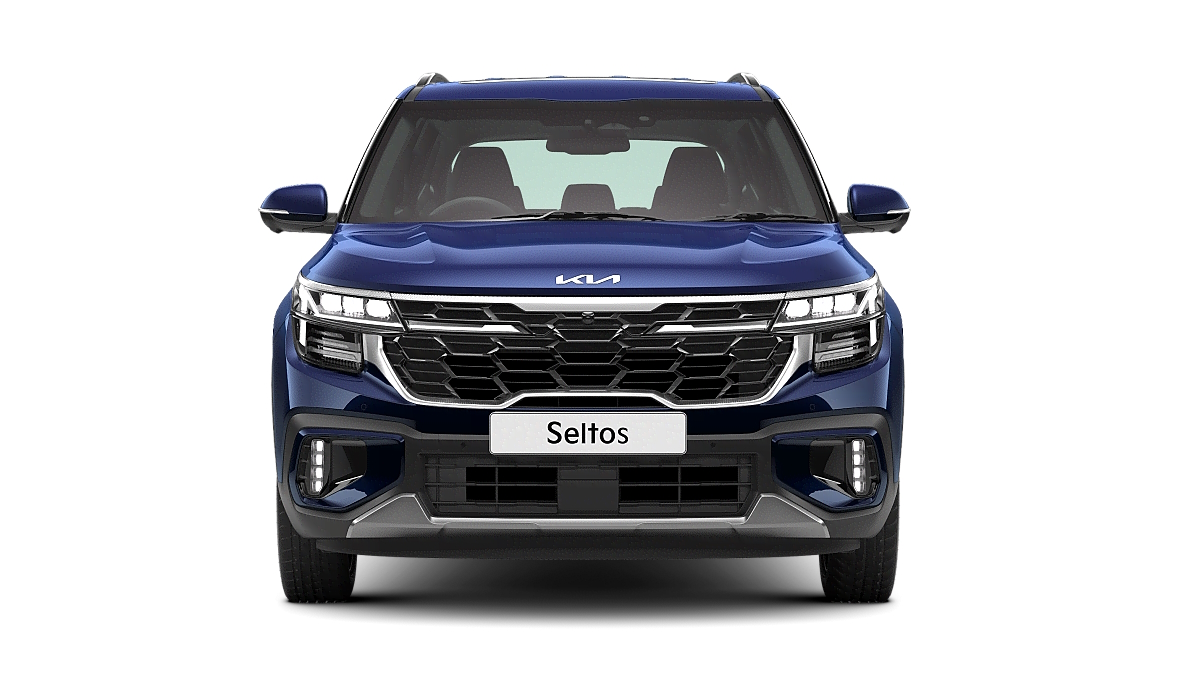 Kia Seltos HTK
At ₹1,210,000, the HTK variant adds a touchscreen and upgraded audio system. It's suitable for those seeking additional tech features within a moderate price increase.
Kia Seltos HTX
Priced at ₹1,520,000, the HTX variant includes alloy wheels, LED headlights, and a larger touchscreen, catering to those who want more luxury features. If you enjoy long drives, you can check out our comparison of the Seltos 2023 with Volkswagen Taigun.
Kia Seltos HTX Diesel AT
The HTX Diesel AT variant, costing ₹1,820,000, offers the convenience of an automatic transmission with the efficiency of a diesel engine, suitable for those prioritizing fuel economy and ease of driving.
Kia Seltos X-Line Diesel AT
At ₹2,030,000, this top-tier variant offers premium features like genuine leather upholstery and a Bose audio system, targeted at buyers willing to invest more for luxury and performance. We have also compared the Seltos 2023 with Honda Elevate for value-conscious car buyers.
Our Pick for the Best Kia Seltos 2023 Variant for Value-conscious Buyers
The Kia Seltos HTK emerges as the best option for a budget-conscious buyer. Priced at ₹1,210,000, it provides a balance between affordability and modern features. It includes essential safety features, a touchscreen, and an upgraded audio system, enhancing the overall driving experience. 
The HTK variant offers a significant upgrade over the base HTE variant without a substantial price increase, making it an ideal choice for those who want a bit more than the basics without stretching their budget too far.
The Top 3 Choices
Kia Seltos HTK
Kia Seltos HTE
Kia Seltos HTX
| | | | |
| --- | --- | --- | --- |
| Attribute | Seltos HTK | Seltos HTE | Seltos HTX |
| Price | ₹1,210,000 | ₹1,090,000 | ₹1,520,000 |
| Touchscreen Type | LCD | N/A | LCD |
| Airbags | 6 | 6 | 6 |
| ABS | Yes | Yes | Yes |
| Power Steering | Yes | Yes | Yes |
| Power Windows – Front/Back | Yes/Yes | Yes/Yes | Yes/Yes |
| Wheel Type | Steel | Steel | Alloy |
| Rear AC Vents | Yes | Yes | Yes |
| Touchscreen Size | 8-inch | N/A | 10.25-inch |
| Transmission – Auto Type | No | No | No |
How to Pick the Right Car for You
The

Seltos HTK

is the top choice for its balance of price, safety, and technology. 

The

HTE

variant is the most budget-friendly, offering essential features at the lowest price. 

The

HTX

variant, while more expensive, provides additional luxury features like alloy wheels and a larger touchscreen, making it a good option for those who can stretch their budget a bit further. 
All three variants cater to the essential needs of value-conscious buyers, offering a mix of affordability, safety, and practical features.
If you're interested in reading more such guides to popular car variants, head over to our Buying Advice section.
Also read: Upcoming 2022 Maruti Suzuki Vitara Brezza rendered