What are some of the best performance cars, or top sports cars in India? What makes them high-performance car models? Today, we are looking at the top automatic variants of the Mahindra XUV300 and Tata Nexon 2023. Let's see how these variants compare with each other in terms of performance.
In this article, we will share
What a performance enthusiast should look for in a car

Mahindra XUV300 vs Tata Nexon 2023 – a comprehensive analysis of their top  automatic variants, their performance and features

How to pick the right car for you
Also read: 10 DC Design cars & how they look in the REAL world: Maruti Swift to Mahindra XUV500
What a Performance Enthusiast Looks for in a Car
Here's what to look for in a car as a performance enthusiast:
Acceleration and Speed – How quickly a car accelerates, what is its top speed

Power – How it pulls weight, how is its high speed stability, does it feel strained while going up the hills, or with AC on

Agility – How it behaves while turning at speeds

Driving Experience/Handling – Is the gearbox smooth and responsive, how is its steering/braking performance
Performance enthusiasts prioritize cars that deliver an exhilarating driving experience. They look for vehicles with powerful engines, quick acceleration, high-speed stability, and minimal body roll. 
Agile handling and responsive steering are key, alongside features that enhance the driving experience like sporty transmissions and efficient power delivery. Enthusiasts also appreciate a well-tuned suspension that balances comfort and performance. 
High-quality build and design that complement the car's dynamic capabilities are equally important.
Why Mahindra XUV300 and Tata Nexon 2023 are Popular
Mahindra XUV300 and Tata Nexon 2023 are popular among performance enthusiasts for their robust engine options and dynamic driving capabilities. 
The XUV300, with its diesel engine, offers strong torque and linear power delivery, making it responsive and enjoyable to drive. It also boasts features like high-speed stability and agile handling, which are crucial for enthusiasts. 
The Nexon, especially in its diesel guise, provides a potent mix of power and drivability. Its refined AMT transmission and well-balanced suspension system enhance its appeal.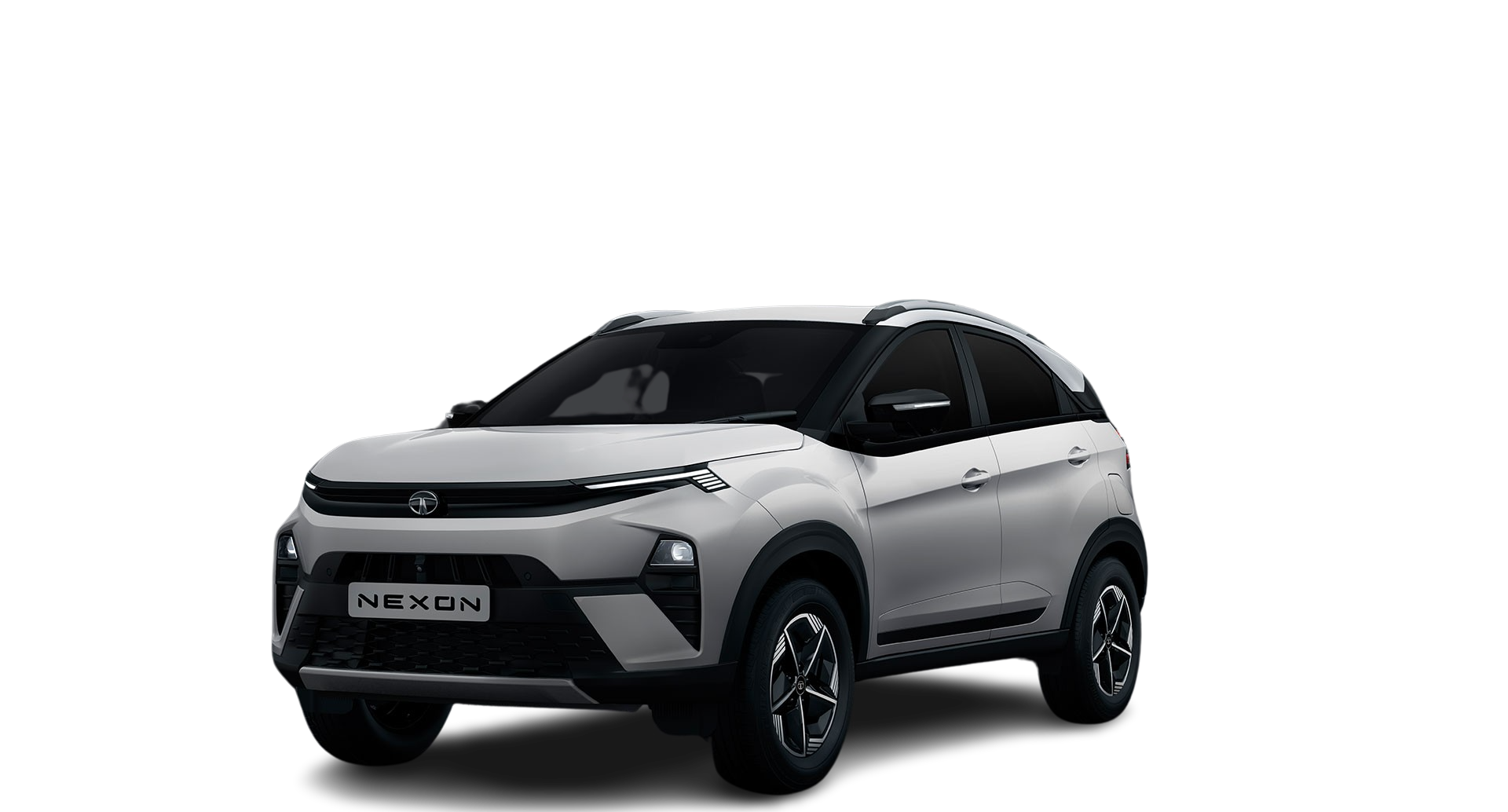 Both cars also offer a comfortable and feature-rich cabin, making them practical choices for everyday use without compromising on performance.
Mahindra XUV300 and Tata Nexon 2023 Top Automatic Variants
For Mahindra XUV300, we have:

| | |
| --- | --- |
| Variant | Price (INR) as on 16 November 2023 |
| W8 AMT Optional Diesel | ₹14,14,000 |
For Tata Nexon 2023, we have:

| | |
| --- | --- |
| Variant | Price (INR) as on 16 November 2023 |
| Fearless Diesel AMT | ₹13,00,000 |
Mahindra XUV300 W8 AMT Optional Diesel
The XUV300 W8 AMT Diesel variant stands out with its 115.05 BHP diesel engine and 300 Nm torque, offering robust power delivery. The AMT transmission adds to the convenience without significantly compromising the car's engaging driving dynamics. 
It also features good high-speed stability and decent agility, making it a solid choice for performance enthusiasts. If you're a tech-savvy gadget lover, you can read our comparison of the XUV300 with Kia Sonet and Hyundai Venue.
Tata Nexon Fearless Diesel AMT
The Nexon Fearless Diesel AMT is equipped with a 113.31 BHP engine, delivering 260 Nm of torque. It offers a good balance of power and ease of driving with its AMT gearbox. The Nexon's overall design and ergonomics cater well to enthusiasts looking for a spirited driving experience. If you're budget conscious, you can read our comparison of the Nexon 2023 with Maruti Suzuki Brezza.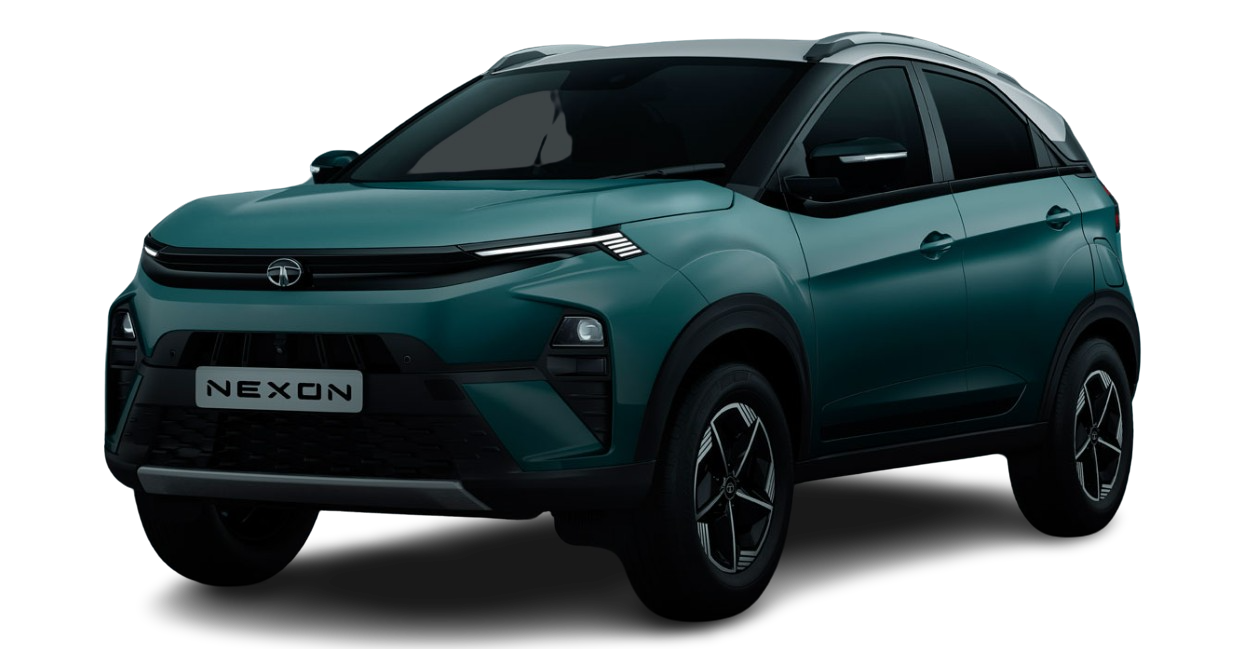 Our Pick for the Best Variant Among Mahindra XUV300 and Tata Nexon 2023 for Performance Enthusiast
The Mahindra XUV300 W8 AMT Optional Diesel emerges as the best variant for performance enthusiasts. Priced at ₹14,14,000, it offers a superior driving experience with its higher power output and torque. 
The car's linear power delivery and high-speed stability make it more engaging and fun to drive. While the Tata Nexon Fearless Diesel AMT also offers good performance, the XUV300's engine characteristics and driving dynamics give it a slight edge for those prioritizing performance. If you're safety-conscious, you can check out our guide to the best XUV300 variants for you.
The 2 Automatic Variants Compared
| | | |
| --- | --- | --- |
| Attribute | Mahindra XUV300 W8 | Tata Nexon Fearless |
| Price | ₹14,14,000 | ₹13,00,000 |
| Engine Power (BHP) | 115.05 | 113.31 |
| Torque (Nm) | 300 | 260 |
| Transmission | AMT | AMT |
| High-Speed Stability | Good | Moderate |
| Agility | Moderate | Moderate |
| Turbocharging | Yes | Yes |
| Ground Clearance (mm) | 180 | 208 |
| Drive Type | FWD | FWD |
How to Pick the Right Car for You
For performance enthusiasts, the

Mahindra XUV300 W8 AMT Optional Diesel

is the top pick due to its superior power and torque, ensuring a more thrilling driving experience. 

The

Tata Nexon Fearless Diesel AMT

, while slightly less powerful, is still a strong contender with good agility and an effective AMT transmission. 
Both models offer a blend of performance, comfort, and technology, making them suitable for daily driving and spirited weekend drives alike.
If you're interested in reading more such face-to-face comparisons of popular car variants, head over to our Buying Advice section.
Also read: Upcoming 2022 Maruti Suzuki Vitara Brezza rendered