What are some of the best budget cars, or value for money cars in India? Let's look at the Maruti Suzuki Swift and Nissan Magnite – to see if they offer affordable car options for budget-conscious buyers.
In this article, we will discuss
What a budget-conscious buyer looks for in a car

Hyundai Exter vs Maruti Suzuki Baleno – a comprehensive analysis of their variants, features, affordability, and fuel efficiency

How to pick the right car for you
While the Swift is a hatchback, the Magnite is a compact SUV. But are they the most affordable cars in their respective segments? Is Swift the best budget hatchback, or Magnite the best budget compact SUV? Let's find out.
Also read: 10 DC Design cars & how they look in the REAL world: Maruti Swift to Mahindra XUV500
What a Budget-conscious Buyer Looks for in a Car
A budget-conscious buyer should look for these in a car:
Affordability – a car should be affordable, and have low maintenance costs

Fuel efficiency – The car shouldn't guzzle fuel

Safety features – Essential safety features are a must in a car

Brand perception – Is the brand of the car known for its wide service network, after sales service, etc.

Resale value – The car should fetch good resale rates
The budget-conscious buyer prioritizes affordability without compromising on essential features. They seek high fuel efficiency to minimize running costs, fundamental safety features like ABS and airbags, and low maintenance requirements. 
While luxury add-ons are less important, essential convenience and performance attributes cannot be overlooked. They desire a reliable, cost-effective vehicle that delivers on functionality and efficiency while still offering a satisfactory driving experience.
Why Nissan Magnite and Maruti Suzuki Swift are Popular
The Nissan Magnite and Maruti Suzuki Swift stand out as market favorites among budget-conscious buyers. 
The Magnite, Nissan's compact SUV, disrupts the segment with its aggressive pricing strategy. It offers a robust stance, spacious interiors, and commendable safety features like ABS and dual airbags even in its base variant. Its turbocharged petrol engine ensures a balance between performance and fuel efficiency.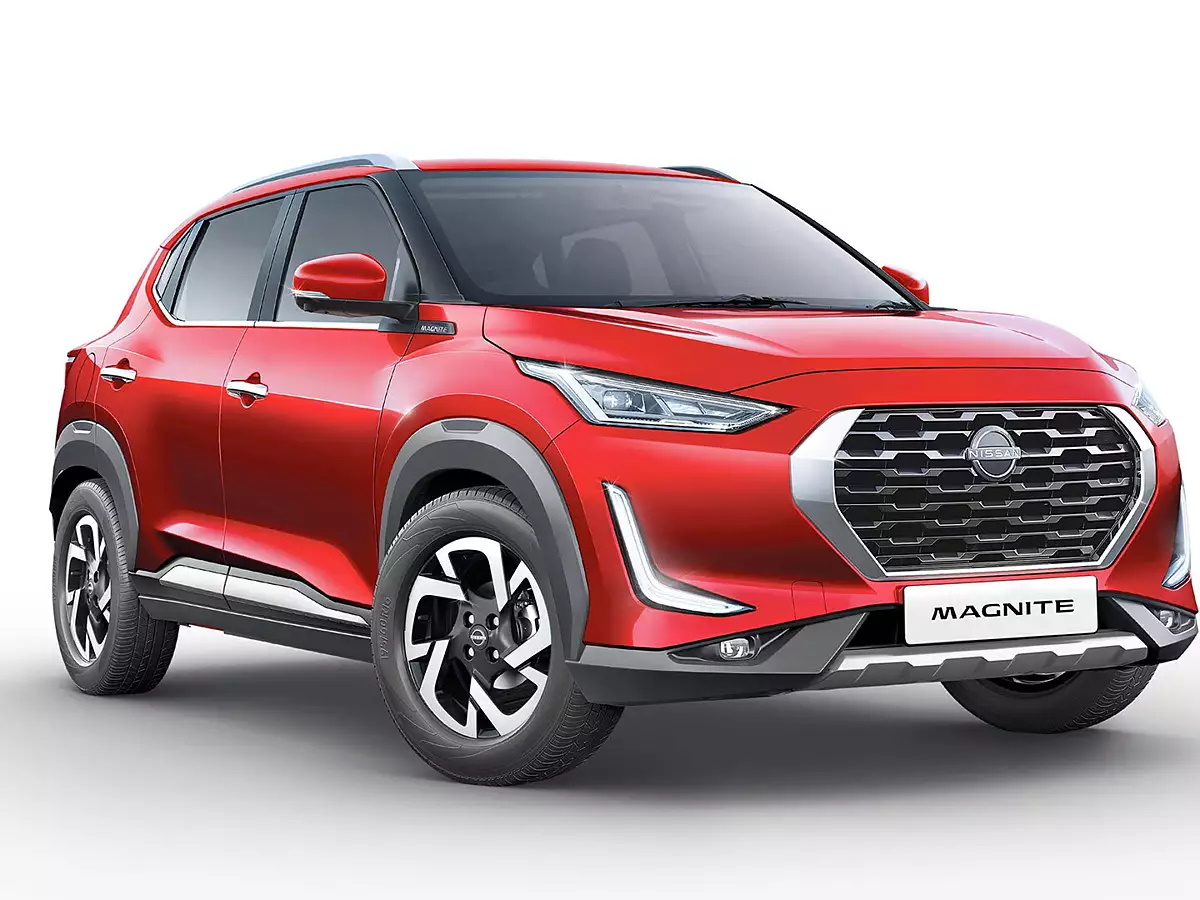 On the other hand, the Maruti Suzuki Swift, a long-reigning champion in its segment, is renowned for its reliable performance, impressive mileage, and low maintenance costs, key factors that alleviate budgetary concerns. Its compact size does not compromise on cabin space, making it a practical choice for families.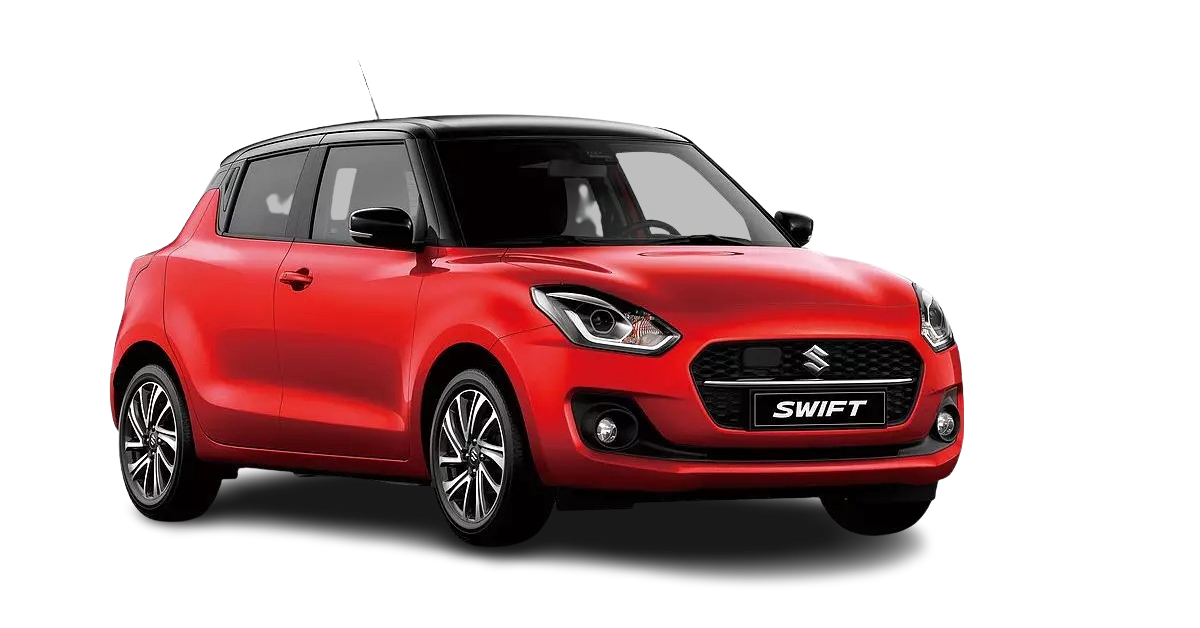 The Swift's robust after-sales service network further reassures cost-conscious consumers about manageable maintenance expenses.
Both models present a blend of essential features, performance, and safety, encapsulated in attractive design packages, making them hard-to-ignore options for buyers adhering to a budget.
Nissan Magnite and Maruti Suzuki Swift Variants Shortlist in Rs 5-6 Lakh Range
For Maruti Suzuki Swift, we have:
| | |
| --- | --- |
| Variant | Price (INR) as on 13 October 2023 |
| LXI | ₹599,450 |
For Nissan Magnite, we have:
| | |
| --- | --- |
| Variant | Price (INR) as on 13 October 2023 |
| XE | ₹600,000 |
Maruti Suzuki Swift LXI
At INR 599,450, the Swift LXI is a steal, boasting a remarkable 22.38 kmpl overall mileage that ensures fuel-savings in the long run. While it lacks certain conveniences, it doesn't skimp on safety, offering ABS and two airbags. Its petrol engine is a reliable performer, and the presence of power steering simplifies city maneuvers. 
However, the absence of rear parking sensors and limited entertainment features are trade-offs for the cost savings. If you're a family-focused car buyer, you can read our comparison of the Swift with Hyundai Grand i10 Nios.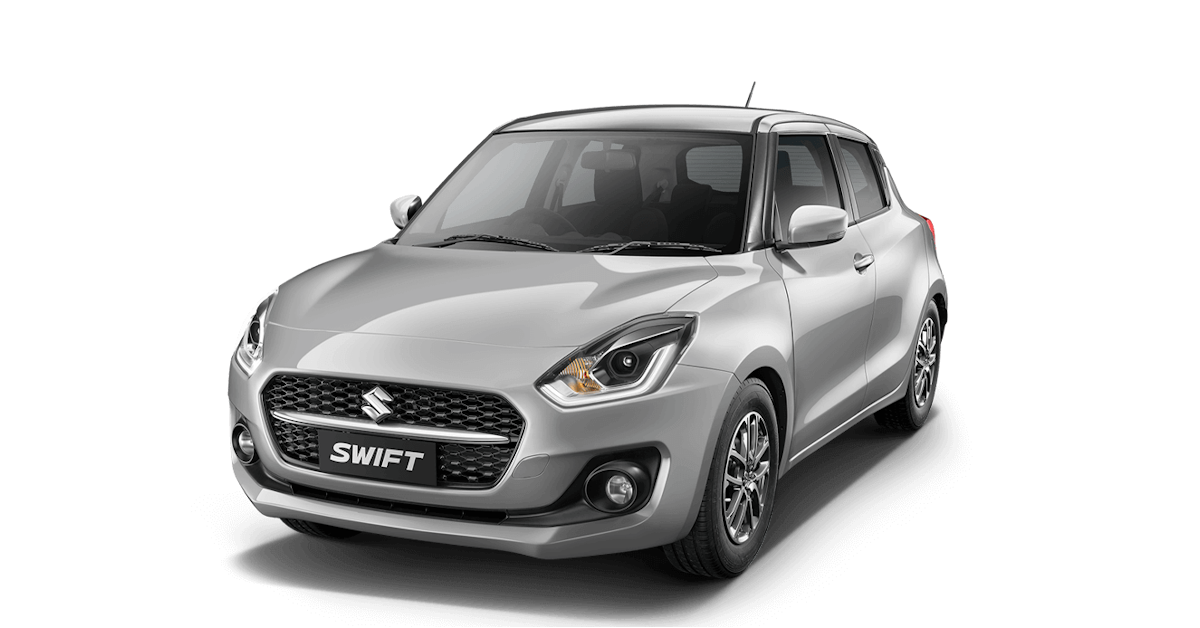 Nissan Magnite XE
Priced similarly at INR 600,000, the Magnite XE stands out with its bold SUV stance. While its city mileage of 18.75 kmpl is lower than the Swift, it compensates with additional safety, offering rear parking sensors — a crucial assistance feature.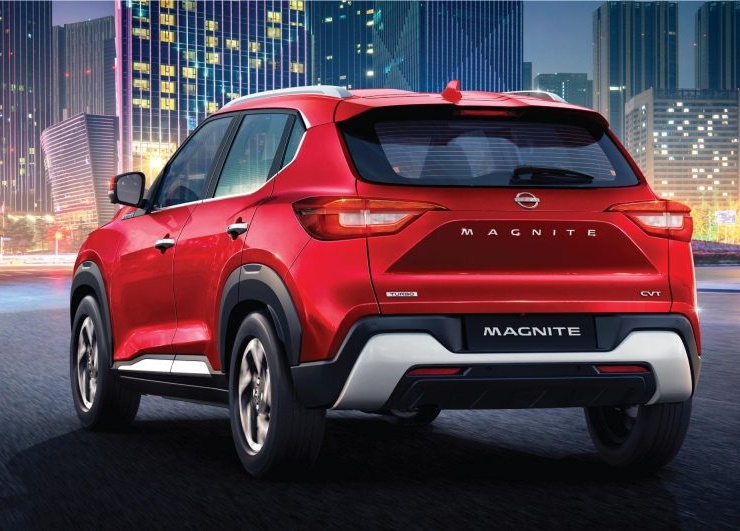 Like the Swift, it includes essential safety features such as ABS and dual airbags but also lacks in-cabin entertainment and convenience features. If you're a performance enthusiast, you can read how the Magnite fares against Maruti Fronx.
Our Pick for the Best Variant Among Nissan Magnite and Maruti Suzuki Swift for Budget-conscious Buyers
The Maruti Suzuki Swift LXI emerges as the preferable choice for the budget-conscious buyer. Despite the Nissan Magnite XE's appeal with its SUV body type and additional rear parking sensor, the Swift LXI's superior overall mileage of 22.38 kmpl is a decisive factor. 
Fuel efficiency is paramount for budget buyers, and the Swift's proven track record in reliable performance and lower fuel consumption, coupled with its extensive after-sales service network, offers peace of mind regarding future maintenance costs.
Moreover, the Swift LXI's cheaper price point slightly undercuts the Magnite XE, providing further savings upfront. Although it forgoes certain features like rear parking sensors and advanced infotainment, the budget buyer's primary focus on essential safety, cost-effectiveness, and fuel efficiency is thoroughly addressed by this variant. We have also compared the Swift with Tata Tiago for budget-conscious car buyers. 
Comparing the 2 Variants' Features
For the budget-conscious buyer, these vehicles represent the epitome of balancing cost-saving measures with the indispensable aspects of vehicle ownership. Here's how they compare:
| | | |
| --- | --- | --- |
| Attribute | Swift LXI | Magnite XE |
| ABS | Yes | Yes |
| Airbags | 2 | 2 |
| City Mileage | 20 kmpl | 18.75 kmpl |
| Engine Type | Petrol | Petrol |
| Overall Mileage | 22.38 kmpl | – |
| Power Steering | Yes | Yes |
| Rear Parking Sensors | No | Yes |
How to Pick the Right Car for You
Maruti Suzuki Swift LXI

: Unmatched fuel efficiency, essential safety features, competitive pricing, and a reliable petrol engine.

Nissan Magnite XE

: SUV styling, essential safety features including rear parking sensors, and a reasonable balance between performance and fuel efficiency.
The Swift LXI leads in fuel efficiency, a critical factor for budget-conscious buyers, while the Magnite XE offers an attractive alternative with its robust design and added parking sensor without breaking the bank. Both prioritize essential safety and performance features, presenting compelling choices that fit within a restrictive budget. 
If you're interested in reading more such face-to-face comparisons of popular car variants, head over to our Buying Advice section.
Also read: Upcoming 2022 Maruti Suzuki Vitara Brezza rendered