What are some of the best performance cars in India? What makes them high-performance car models? Today, we take a look at the compact SUVs Tata Nexon and Mahindra XUV300, and find out why they appeal to performance enthusiasts.
In this article, we will share
What a performance enthusiast should look for in a car

Tata Nexon vs Mahindra XUV300 – A comprehensive analysis of their diesel variants, performance and features

How to pick the right car for you
So, do the Nexon and XUV300 qualify as the fast cars you need? Read on.
Also read: 10 DC Design cars & how they look in the REAL world: Maruti Swift to Mahindra XUV500
What a Performance Enthusiast looks for in a car
Here's what to look for in a car as a performance enthusiast:
Acceleration and Speed – How quickly a car accelerates, what is its top speed

Power – How it pulls weight, how is its high speed stability, does it feel strained while going up the hills, or with AC on

Agility – How it behaves while turning at speeds

Driving Experience/Handling – Is the gearbox smooth and responsive, how is its steering/braking performance
A performance enthusiast seeks an adrenaline rush every time they hit the road. They desire a vehicle with rapid acceleration, powerful engine output, seamless power delivery, and high-speed stability. 
Additionally, an agile handling, good braking performance, low body roll, and swift responsiveness are crucial for an immersive driving experience. Beyond performance, they also crave modern features and gadgets, ensuring convenience and a touch of luxury.
Why Tata Nexon and Mahindra XUV300 are Popular
Both Tata Nexon and Mahindra XUV300 have made a mark in the compact SUV segment. These cars are recognized for their robust engine performance and superior handling.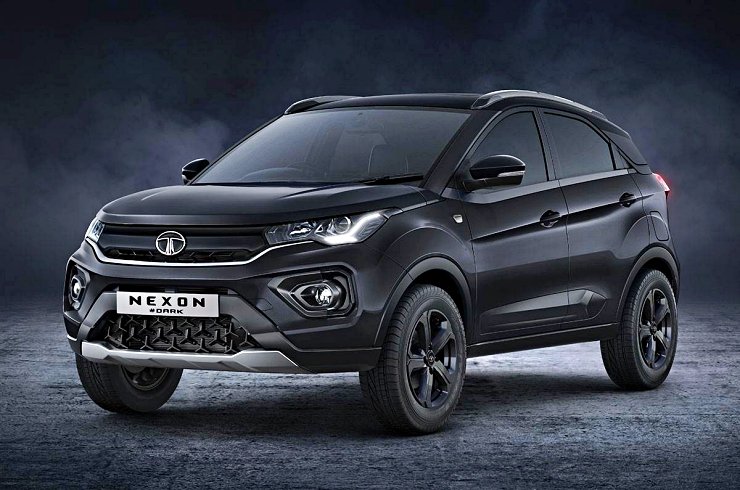 The Nexon, with its dynamic design, offers a variety of powertrains and has consistently showcased its prowess on diverse terrains. 
The XUV300, on the other hand, boasts a torquey engine, making city driving as thrilling as cruising on highways. 
Their high ground clearance combined with top-notch stability even at elevated speeds has further elevated their appeal among performance enthusiasts.
Tata Nexon and Mahindra XUV300 Diesel Variants in Rs 7-10 Lakh Range
For Mahindra XUV300, we have:
| | |
| --- | --- |
| Variant | Price (INR) as on 23 August 2023 |
| W4 Diesel | ₹ 990,000 |
For Tata Nexon, we have:
| | |
| --- | --- |
| Variant | Price (INR) as on 23 August 2023 |
| XMA AMT S | ₹ 1,000,000 |
| XM Diesel | ₹ 1,000,000 |
Mahindra XUV300 W4 Diesel
The diesel engine in this variant delivers impressive power of 115.05 BHP and 300 Nm torque, making it an attractive choice for enthusiasts who crave that extra punch. Its quick engine responsiveness and stable handling accentuate the driving pleasure. If you're a budget-conscious buyer, you can read our comparison of the entry-level variants of the XUV300, Maruti Brezza, and Kia Sonet.
Tata Nexon XMA AMT S
With a 3-cylinder petrol engine, this variant offers a balance of efficiency and performance. Producing 118.35 BHP and 170 Nm of torque, it ensures quick responses, especially in city conditions. The inclusion of an Advanced Automated Manual Transmission (AMT) enhances convenience without compromising the thrill. Read how the Nexon compares with Tata Altroz and Tata Punch for tech-savvy gadget lovers.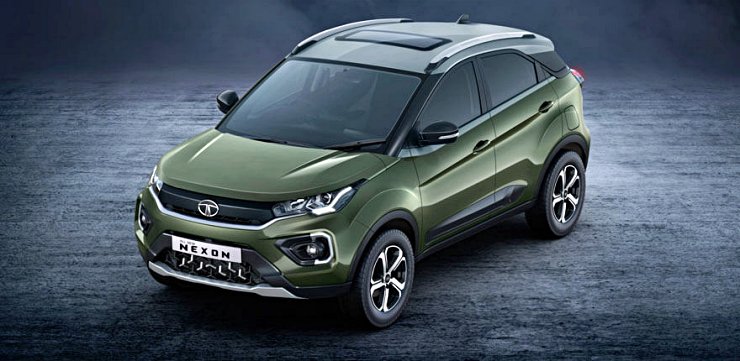 Tata Nexon XM Diesel
This variant is propelled by a 4-cylinder diesel engine, offering a compelling 113.42 BHP and 260 Nm torque. Its engine's quick responsiveness, combined with stable handling, makes it a top contender for performance enthusiasts.
Our Pick for the Best variant among Tata Nexon and Mahindra XUV300 for Performance Enthusiasts
The Mahindra XUV300 W4 Diesel emerges as the frontrunner. Its diesel engine boasts superior power and torque figures among the listed variants. 
The linear power delivery coupled with minimal turbo lag ensures a spirited drive, making it the go-to variant for those seeking unadulterated performance. You can also read our guide to the best XUV300 variants for the safety-conscious.
The 3 Choices Ranked
Mahindra XUV300 W4 Diesel
Tata Nexon XMA AMT S
Tata Nexon XM Diesel
| | | | |
| --- | --- | --- | --- |
| Attributes | Mahindra XUV300 W4 Diesel | Tata Nexon XMA AMT S | Tata Nexon XM Diesel |
| Agility | Moderate | Moderate | Moderate |
| Engine – power (BHP) | 115.05 | 118.35 | 113.42 |
| Engine – Torque (Nm) | 300 | 170 | 260 |
| Engine responsiveness | Quick | Quick | Quick |
| High-Speed Stability | Stable | Stable | Stable |
How to Pick the Right Car for You
The

Mahindra XUV300 W4 Diesel

leads in engine torque, making it ideal for overtaking and uphill climbs. 

The

Tata Nexon XMA AMT S

shines with its slightly higher BHP, which translates to better top-end performance. 

Lastly, the

Tata Nexon XM Diesel

balances between power and torque, ensuring a zestful ride both in the city and on highways.
If you're interested in reading more such face-to-face comparisons of popular car variants, head over to our Buying Advice section.
Also read: Upcoming 2022 Maruti Suzuki Vitara Brezza rendered