Looks matter, especially if you're a style-conscious car buyer looking for the best designed cars in India. Let us look at the Tata Punch and Maruti Suzuki Ignis and see what makes these stylish cars.
In this article, we will share
What a style-conscious buyer looks for in a car

Tata Punch vs Maruti Suzuki Ignis – a comprehensive analysis of their variants, design, and style

How to pick the right car for you
Also read: 10 DC Design cars & how they look in the REAL world: Maruti Swift to Mahindra XUV500
What a Style-conscious Buyer Looks for in a Car
Here's what a style-conscious buyer should look for in a car:
Design aesthetics – is the car well-designed, both outside and inside?

Convenience features – What convenience features does the car have?

Road presence – How does the car look on the road? Is it distinctive/good-looking/stylish?
For the style-conscious buyer, a car is more than just a vehicle. It's a statement of personal style, flair, and aesthetic preferences. The exteriors, from body lines to the finish of headlights, play a pivotal role in top cars with great design. 
They're drawn to bold and unique designs that stand out in a crowd. Equally vital is the interior, where design, material quality, and technological features fuse to create a sophisticated environment. 
It's not just about how a car looks, but also about how it makes one feel. Distinctive designs, advanced infotainment systems, and comfort are paramount to satiate their desires. Basically, their car should be the best-looking, and a head-turner on the road.
Why Tata Punch and Maruti Suzuki Ignis are Popular
Both Tata Punch and Maruti Suzuki Ignis have found a niche among the style-conscious demographic. 
Tata Punch, with its sculpted exteriors, reflects robustness combined with urban chic. Its sleek headlights and modern dashboard design complement the adventurous soul, while "camo" patterns in some variants cater to the bold and daring.
On the other hand, Maruti Suzuki Ignis embraces individuality with its dramatic body lines and futuristic dashboard design. Its "Blacked-out" pillars and bold headlight design evoke a sense of youthful exuberance. Distinctive features like flush door handles add to its quirky yet refined image.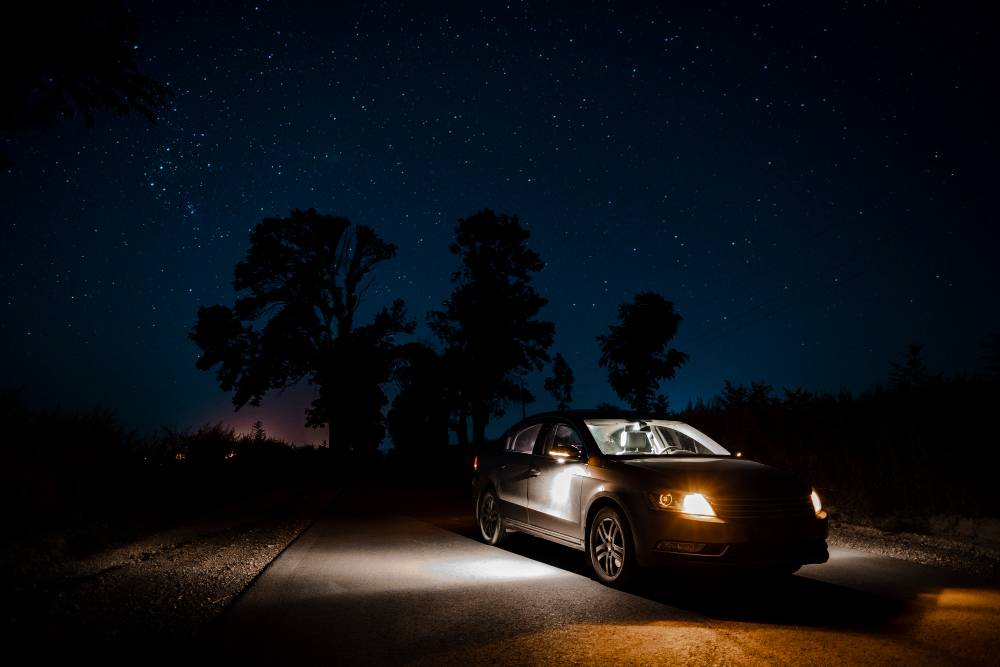 Moreover, they are lauded for their attention to design details and overall aesthetic appeal, further endorsing their popularity among the style-savvy audience.
Tata Punch and Maruti Suzuki Ignis Variants Shortlist in Rs 5-7 Lakh Range
For Maruti Suzuki Ignis, we have:
| | |
| --- | --- |
| Variant | Price (INR) as on 12 September 2023 |
| Delta | ₹638,000 |
| Delta AMT | ₹693,000 |
| Zeta | ₹696,000 |
For Tata Punch, we have:
| | |
| --- | --- |
| Variant | Price (INR) as on 12 September 2023 |
| Pure Rhythm | ₹635,000 |
| Adventure | ₹690,000 |
| Camo Adventure | ₹700,000 |
Maruti Suzuki Ignis variants
For the Ignis Delta and Delta AMT, the striking exterior and dramatic body lines cater to those who prefer a bold stance. However, it's the Zeta variant that truly shines. It retains the distinctive design elements of the Delta, adds alloy wheels for a sportier look, and integrates a 7-inch LCD touchscreen, enhancing its stylish interior appeal. You can also check out how the Ignis compares with Maruti Suzuki Swift in terms of style and design.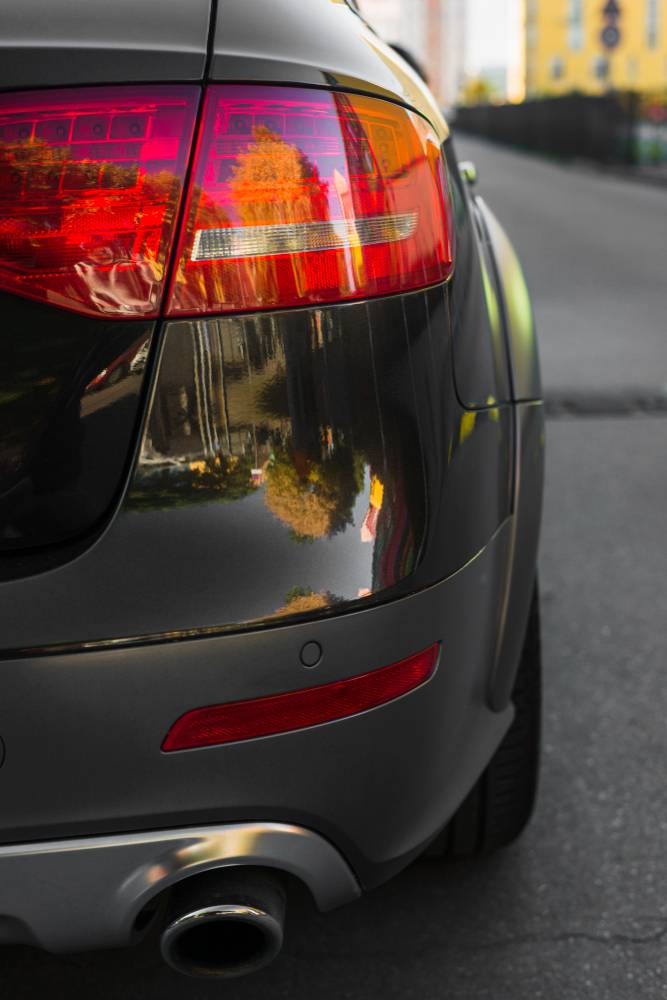 Tata Punch variants
Tata Punch's Pure Rhythm represents the brand's commitment to combining style with affordability. The sculpted exterior design hints at its rugged DNA, while the modern interior ensures the urban commuter feels at home. If you're budget-conscious, you can read our comparison of the Punch with Nissan Magnite.
Adventure and Camo Adventure variants take this a notch higher with their steel wheels and optional camo patterns, without compromising on the style quotient. We also have our comparison of the Punch with Hyundai Exter for tech-savvy gadget lovers.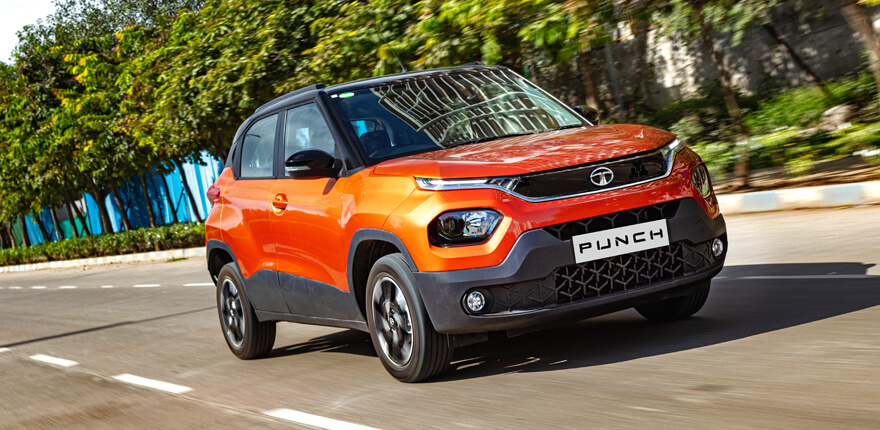 Our Pick for the Best Variant among Tata Punch and Maruti Suzuki Ignis for Style-conscious Buyers
Considering the factors significant for a style-conscious buyer, Maruti Suzuki Ignis Zeta stands out as the best option. Priced at INR 696,000, it strikes a perfect balance between distinctive design and value for money. 
Its exterior features, such as the dramatic body lines, are complemented by alloy wheels, adding an extra layer of sophistication. Inside, the futuristic dashboard, combined with the 7-inch LCD touchscreen, enhances the car's premium feel. 
This blend of interior and exterior attributes makes the Ignis Zeta a clear favorite for those prioritizing style.
The Top 3 Choices
Maruti Suzuki Ignis Zeta
Tata Punch Adventure
Maruti Suzuki Ignis Delta
| | | | |
| --- | --- | --- | --- |
| Attributes | Ignis Zeta | Punch Adventure | Ignis Delta |
| Body colored bumpers | Yes | Yes | Yes |
| Body colored door handles | Yes | Yes | Yes |
| Body lines | Dramatic | Sculpted | Dramatic |
| Dashboard (dual-tone) | Yes | Yes | Yes |
How to Pick the Right Car for You
Maruti Suzuki Ignis Zeta

: Its amalgamation of style and features propels it to the top of our list.

Tata Punch Adventure

: With sculpted exteriors, this variant attracts those who seek a perfect blend of urban sophistication and rugged appeal.

Maruti Suzuki Ignis Delta

: Its dramatic design and affordability make it a preferred choice for budget-conscious yet style-savvy buyers.
In summary, these three variants are standout options for style-conscious buyers. The Ignis Zeta offers a blend of elegance and tech, Punch Adventure caters to the adventurous with a touch of luxury, and the Ignis Delta combines affordability with distinctiveness.
If you're interested in reading more such face-to-face comparisons of popular car variants, head over to our Buying Advice section.
Also read: Upcoming 2022 Maruti Suzuki Vitara Brezza rendered