What an Off-roading Enthusiast Looks for in a Car
An off-roading enthusiast typically seeks out vehicles that offer a mix of robust performance, durability, and functionality. Key attributes when looking for the best off-road cars in India include high ground clearance, 4WD drivetrain, substantial engine power and torque, a sturdy body, and advanced safety features.
Furthermore, excellent approach and departure angles, low range gearing for steep climbs and descents, and driver assistance features like Hill Hold Assist, ESC, and ABS are equally important. Ride comfort and quality, notwithstanding the challenging terrain, also play an essential role. Given these factors, the Toyota Hilux and Isuzu V-Cross feature among the top pick-up trucks for off-roading in India.
Why Toyota Hilux and Isuzu V-Cross is Popular among Off-roading Enthusiasts
Toyota Hilux and Isuzu V-Cross have earned the trust of off-roading enthusiasts for their ruggedness, performance, and reliability. The Hilux, with its robust engine, impressive off-roading angles, and an array of safety features, delivers exceptional performance across challenging terrains. Similarly, the V-Cross, with its 4WD drive system, Hill Hold Assist, and comfortable ride quality, makes it an excellent choice for off-roading.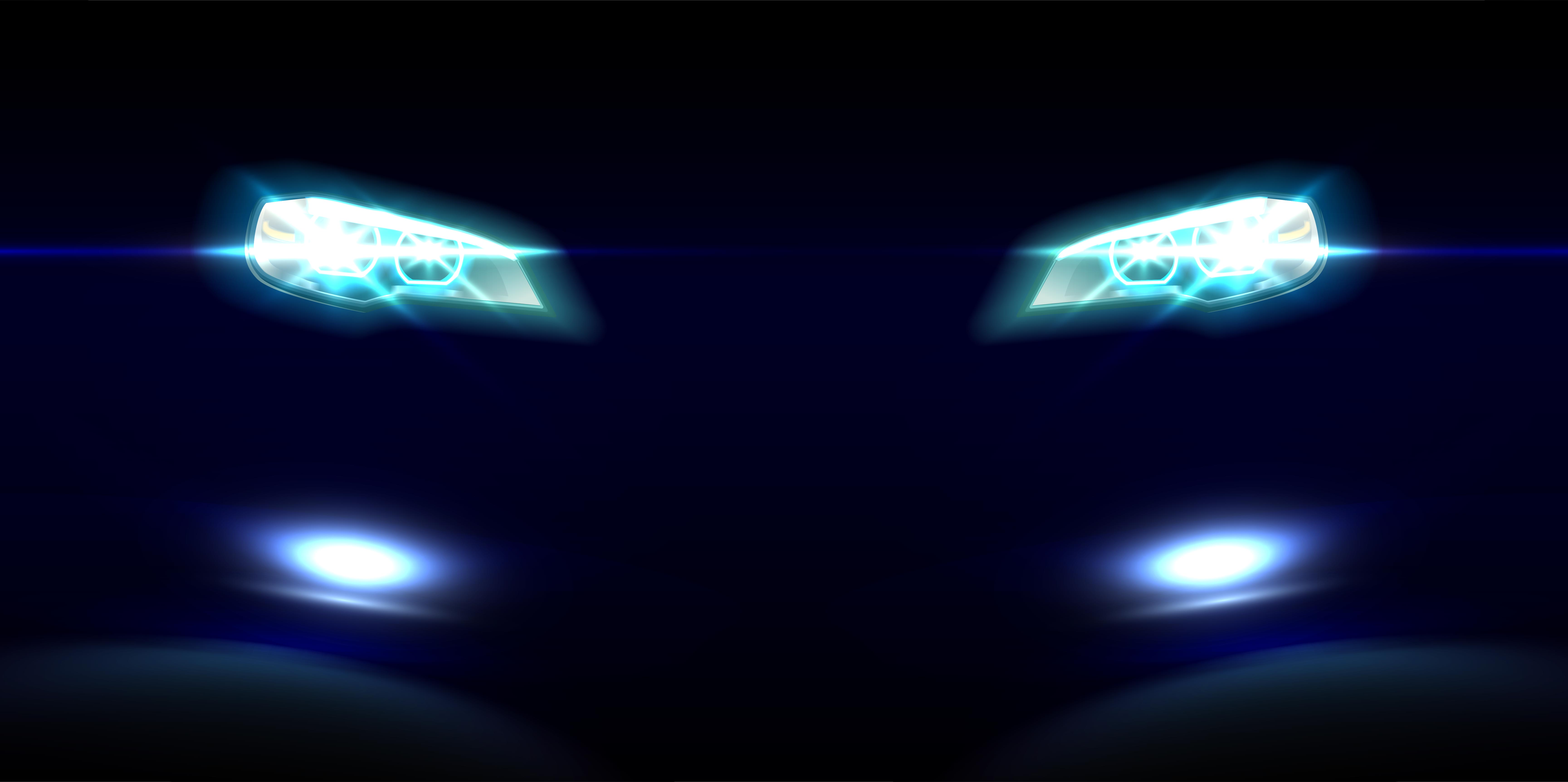 These models also offer considerable ground clearance and good visibility, which are crucial for negotiating tricky off-road paths. Lastly, both vehicles come equipped with modern conveniences, like power steering, USB ports, and steering mounted controls, enhancing the driving experience.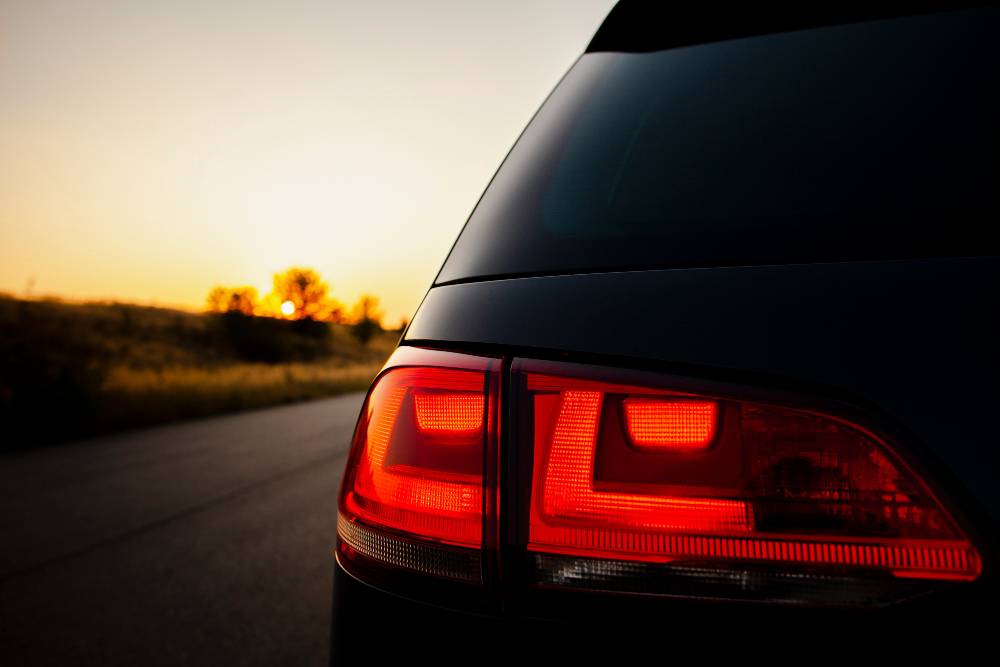 Also read: 10 DC Design cars & how they look in the REAL world: Maruti Swift to Mahindra XUV500
For this comparison, we have selected the top variant of the Isuzu V-Cross, and the base variant of the Toyota Hilux.
Chosen Variants of Toyota Hilux and Isuzu V-Cross
| | |
| --- | --- |
| Variant | Price (INR)  |
| Toyota Hilux STD | 3,040,000 |
| Isuzu V-Cross 4×4 Z Prestige AT | 2,700,000 |
The Toyota Hilux STD, priced at Rs 3,040,000, is a strong contender for off-roading enthusiasts. This variant boasts a powerful engine (201.15 BHP and 420 Nm of torque) and has 4WD capabilities, ideal for tackling rough terrains. It offers commendable ground clearance (190mm), which, combined with an approach angle of 29° and departure angle of 26°, ensures superior off-roading ability. Furthermore, it comes with 7 airbags and driver assistance features such as ESC, Hill Hold Assist, and ABS, enhancing safety.
On the other hand, the Isuzu V-Cross 4×4 Z Prestige AT offers a lot for its price of Rs 2,700,000. Although it provides slightly less power and torque than the Hilux (160.92 BHP and 360 Nm), it has 4WD and the essential off-roading attributes: good ground clearance (225mm), Hill Hold Assist, and ABS. It also offers low range gearing, a feature the Hilux lacks, which is valuable in steep, rough terrains. However, this variant has fewer airbags (4) compared to the Hilux.
Best Variant among Toyota Hilux and Isuzu V-Cross for Off-roading Enthusiasts
While both vehicles offer outstanding features, the Toyota Hilux STD stands out as the superior choice for an off-roading enthusiast. The deciding factors include its stronger engine and superior torque, which provide better performance in challenging terrains. Additionally, it outperforms the V-Cross in terms of safety, offering more airbags, and delivers better ride comfort and handling.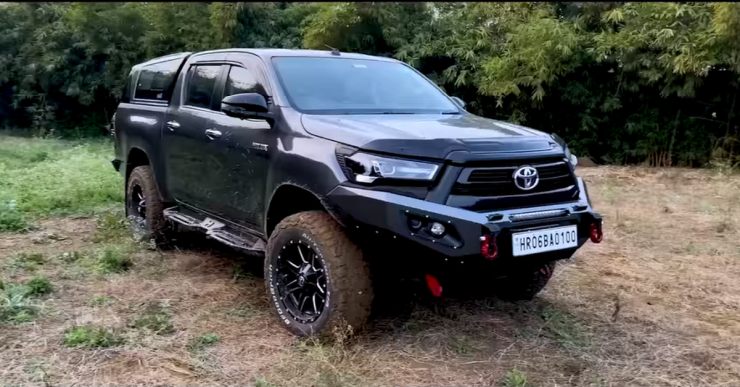 The Two Choices Ranked
As far as off-road vehicles in India go, the Toyota Hilux STD takes the top spot for reasons discussed earlier, followed by the Isuzu V-Cross 4×4 Z Prestige AT as a close second.
| | | |
| --- | --- | --- |
| Attributes | Toyota Hilux STD | Isuzu V-Cross 4×4 Z Prestige AT |
| ABS | Yes | Yes |
| Boot capacity (liters) | 435 | 265 |
| Drive Type (4WD) | Yes | Yes |
| Engine – power (BHP) | 201.15 | 160.92 |
| Engine – Torque (Nm) | 420 | 360 |
| ESC | Yes | Yes |
| Hill Hold assist | Yes | Yes |
| Offroading – Approach angle | 29 | 41.8 |
| Offroading – Departure angle | 26 | 36.1 |
Both these variants deliver the crucial attributes off-roading enthusiasts seek: power, performance, and safety. The Hilux STD leads in power, torque, and safety while the V-Cross 4×4 excels in ground clearance and better approach and departure angles. Overall, both variants are well-equipped for off-road adventures, ensuring thrill and safety in equal measure.
Also read: Upcoming 2022 Maruti Suzuki Vitara Brezza rendered