Now that diesel prices have been deregulated, and with diesel prices set to rise steadily, the choice of fuel for your vehicle will soon become irrelevant. And with that, the focus on other aspects such as image, comfort and performance will come to the fore – and that's when petrol SUVs will also begin to race back into the market.
What's even more exciting is the fact that there are some excellent petrol SUVs available in India in the used car market – that can be bought for a song, going really cheap. These SUVs have hardly any resale value and depreciate as much as 50% in just three years. That's an advantage for buyers in the used car market.
Here are four petrol SUVs sold in India that can be bought for cheap, but have other benefits – good image value, good off-road capability, good comfort and good performance, depending on which of these you choose. Also read: How to buy a good used SUV
Honda CR-V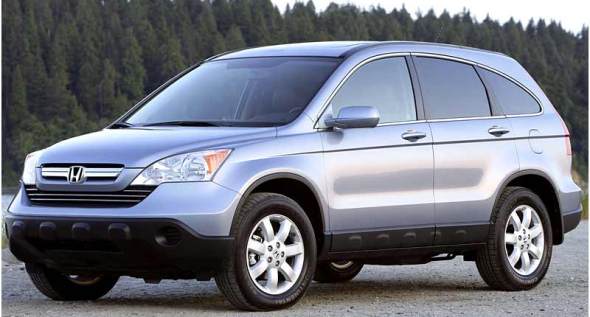 The Honda CR-V is one of the more popular vehicles among this minority community of petrol SUVs. A new version of the CR-V is coming in a couple of weeks. However, older CR-Vs don't hold their resale value that well, despite being well-built, spacious and practical SUVs. The Honda CR-V came in two variants – a 2 litre (142 bhp), two wheel drive base variant with a five-speed manual transmission, a 2.4 litre (159 bhp), four-wheel drive variant with manual transmission and a top-end five-speed automatic variant. Ex-showroom, a new Honda CR-V is priced between Rs. 22 lakh and Rs. 25 lakh across the three variants.
However, a 2007 model Honda CR-V with under 60,000 km on the odometer sells for about Rs. 7 lakh in the market. Older models of the CR-V come for as low as Rs. 5 lakh. The bugbear of the CR-V was its fuel efficiency of just 8 kmpl. However, for buyers who don't drive more than 500 km a month, this vehicle is a spacious and comfortable alternative. Some have even opted to convert them to CNG to reduce running costs. Also read: Honda plans to launch new CR-V on Feb 12
Mitsubishi Outlander
If you are an enthusiast who wants an SUV built mainly for highway cruising rather than off-road duties, the Mitsubishi Outlander is one to look for. The Outlander came with a 2.4 litre engine putting out 168 bhp of power and 226 Nm of torque with a six-speed (MIVEC) paddle-shift automatic transmission. This allowed drivers to shift up and down in F1 style, giving it a sporty driving feel. It has a robust suspension, good ground clearance and great ride quality, as well as good handling. Those looking for a need for speed can look for a used Outlander. Beware of its fuel economy though – at 7 kmpl, you need to make frequent fuel stops. Also read: Mitsubishi launches 7-seater Outlander
A 2008 model Outlander with about 40,000 km on the odometer has an asking price of Rs. 9 lakh. Considering a new Outlander costs Rs. 20.5 lakh that is some serious depreciation in just four years. The Outlander is a vehicle that stands out on the road with its sharp styling, and would suit buyers looking for a stylish vehicle, but who aren't likely to do much travelling.
Maruti Grand Vitara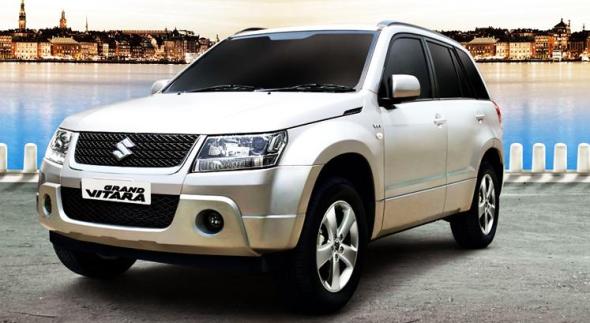 The best pick of the lot would be the Maruti Grand Vitara among the three here. The new-design Maruti Grand Vitara when launched in 2007 came with a 2-litre (1995 cc) engine that put out 120 bhp of power and 170 Nm of torque with a full-time 4×4 system and low-ratio transfer case. At the time of its launch it was priced between Rs. 13.8 lakh and Rs. 14.8 lakh (five-speed manual and four-speed automatic). A couple of years later, in 2009, it was upgraded to a 2.4 litre engine that put out 164 bhp of power and 225 Nm of torque. The Grand Vitara has a claimed mileage of 10 kmpl, but gives about 8 kmpl in real world conditions. Also read: Great buys among second-hand SUVs in India
A new Grand Vitara now costs between Rs. 16.9 lakh and Rs. 18.3 lakh, but a used 2007 or 2008 model costs between Rs. 5.5 lakh and Rs. 6.5 lakh – an absolute steal at those prices. The vehicles we've seen all had less than 50,000 km on the odometer. There are some who have converted the Grand Vitara to run on CNG, and that brings down running costs. But for those who have limited running, the Grand Vitara is a good buy – it's got good performance, it's comfortable and it has the best off-road ability among all three here.
If you had about Rs. 7 lakh to spare and needed a vehicle for moderate use – would you consider one of these used SUVs? Share your thoughts.  Also read: 5 steps to buying a used car in India