The car that told us that there was more to transportation than Ambassadors, Fiats and Standard Heralds is on its way out in 13 cities in India.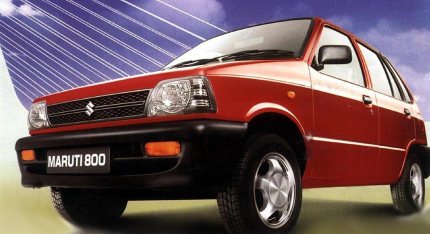 The Maruti 800 has sold more than any other car in India.
The company has said that the Maruti Suzuki 800 would not be upgraded to the BS IV norms which come into force starting April 2010 in 13 major cites of the country. So, no M800 sales anymore in those cities. You will still see the old M800s, probably even the original Japanese M800 – running around for a while in those cities. But they are on their way out.
The Maruti 800 would not be available in showrooms in 13 cities but the good part is that the remaining cities can still sell the good old M800. We wrote about in 2008 about how the Euro IV norms might sink the M800 – it has come true.
The cities upgrading to BS IV in April 2010 – and kissing the little M800 goodbye are – Mumbai, Delhi, Kolkata, Chennai, Bangalore, Hyderabad, Pune, Kanpur, Ahmedabad, Surat and Agra.
Mr.  R C Bhargava, Chairman, Maruti Suzuki India says "The company has decided against upgrading the 800 as in recent years, the 800 has lost popularity due to rising buyer aspirations and its more sophisticated sibling, the Alto, which is currently the best selling car model in the country".
The iconic M800 needs no introduction, this car changed the face of the Indian auto industry in the 1980s and is still preferred by first time car buyers in many towns and cities around India.