India's largest carmaker Maruti Suzuki faced a double-whammy in June. First, it had a 13-day labour strike at its plant in Manesar, which hit production badly, resulting in huge delays in deliveries of popular car models, especially the Swift, Dzire and SX4, as these are made in Manesar.
And then it had a week-long shutdown of its two plants for scheduled maintenance in the last week of June. The Manesar plant has a production capacity of 1,200 cars a day and the 13-day strike meant a loss of over 15,000 cars. Cars such as the Alto and Wagon R made at the Udyog Vihar facility were not affected too much as that plant continued to function.
When the biggest car maker vacated space, temporarily, which car makers did buyers turn to? In other words, after Maruti, who commands the best attention from buyers in the premium hatchback, compact sedans and mid-size sedans market? (These were the segments where Maruti production was hit by the strike).
Compact sedans gainers
This is strong value-for money segment. And Swift Dzire dominates this segment. The brand that is making an attempt to establish a strong presence as a value-for-money proposition is Toyota with its Etios. And it did capitalize on this opportunity from Maruti well.
Sales of the Etios jumped 32% from 3,412 cars in May to over 5,000 deliveries in June. Sales of the Maruti Dzire in the same period slumped 335% from over 10,800 cars in May to just under 2,500 cars in June.
Toyota too faced a production crunch in March and April after the tsunami in Japan, but has steadily been ramping up production using two shifts at its plant in Bidadi to reduce the waiting period from six months to just four weeks.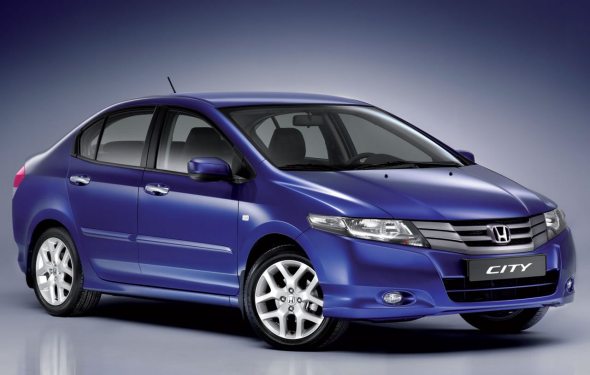 Tata Motors too made moderate gains with its Indigo and Manza range, with sales climbing 13% to 4,882 cars. Some incremental gain also rubbed off on to the Mahindra Verito, which has been aggressively advertising itself. Sales of the Verito jumped 15% to over 1,500 cars, but clearly it's the Toyota Etios that has made the most of the situation.
Mid-size sedans gainers
In the mid-size segment, the Maruti SX4 was riding a good sales wave after it started offering a diesel option in February. It's sales jumped from about 1500 a month to 3500-plus in Feb-March. And in April-May, it in fact became the No.2 seller in this segment. The new Verna has been the market leader in this category since its launch in May.
When the SX4 production crashed in June, Verna of course stayed on top, selling over 4,100 cars. The big gainer was Honda City. Honda made a well-timed move which boosted sales despite Honda's lack of a diesel offering. Honda slashed prices of the City by up to Rs. 66,000 making it great value for money. This pushed up sales 35% to over 2,800 cars from 1,828 the previous month.
So after languishing at the No.4 spot for several months, the City gained the most from the Maruti opportunity to occupy the No.2 spot in June. Honda City, with a reduced price, is again a strong proposition in the market. Also Read: Price cuts lift Honda City sales in June
Premium hatchbacks gainers
In the hatchback segment, there's an interesting twist. Nobody gained from Maruti's opportunity in this segment.
The Maruti Swift saw a massive 35% drop in sales from over 12,000 cars the previous month to just over 9,400 cars in June. No competing models saw any gain in sales in June over May. Ford Figo and Nissan Micra sold a little over last month, and i20 sold a little less compared to May sales.
Others like Polo, Fabia and Punto lost about 100-700 units in sales in June over May.
We can only surmise that the higher interest rates have resulted in a demand drop for cars especially in the hatchback segment where buying through loans happens a lot.
This month there's a new competitor that's entered the ring – the Toyota Etios Liva, priced between Rs. 4 lakh and Rs. 6 lakhs. The car has already chalked up 3,000 bookings within a week of launch and it looks like it could quickly steal some market share from the leader this month. And then there's the diesel Chevrolet Beat that's also expected this month, which could generate a lot of buyer interest if it's priced aggressively.
This segment would be interesting to watch out in July. Stay tuned.